ST PAUL, Minnesota — On Tuesday as Wild players were warming up, 7-year-old Logan McCann of Andover was seen getting emotional while hoping for a player to throw over a puck.
Logan could be seen in the NHL video squeezed between his brother, Brayden, and Emily Wiltzius—an 11-year-old from Forest Lake who does not know the brothers.
In the video, Mats Zuccarello throws a puck over and Emily catches it before passing it along to Brayden. Then Zuccarello comes back and throws another one over, which is caught by Brayden who then gives it to Emily. Emily then gives the second puck to Logan who is seen saying, "thank you" to her. The video has more than a million views on Twitter alone.
"I think that was very nice of her," Brayden told KARE 11 on Sunday. When asked how it made Logan feel, he said, "Happy."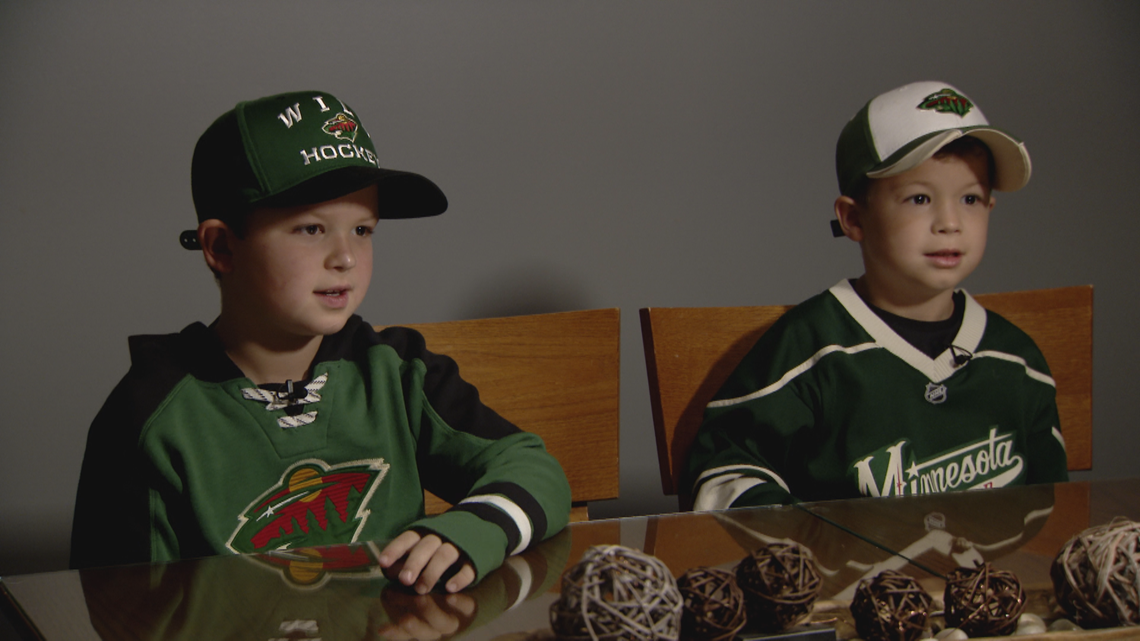 Both the boys play hockey and are huge Wild fans. Their dad, Ryan McCann, added, "Stuff like this they'll never forget."
Neither will Emily. The fifth grader said she noticed Logan crying and said, "I wanted to give it to that little boy because he looked like he wanted a puck." On Logan's reaction, she said, "It just felt heartwarming."
The Wild returned the favor to Emily. Carly Zucker got in touch with Emily's family and both Carly and Jason Zucker brought her back for Saturday's game.
She met several Wild players and Zucker presented her with gifts, including a signed jersey and signed pucks from every player on the team.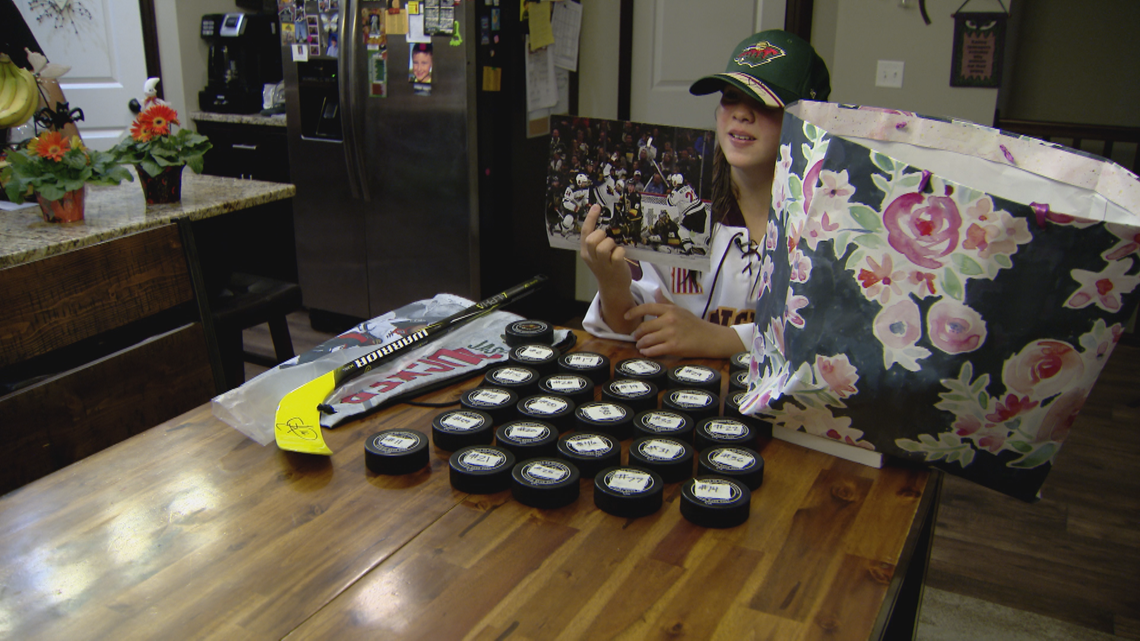 Emily, who plays for the 10U Rangers in Forest Lake, plans on displaying the pucks.
With all the pucks laid out on her kitchen table, Emily said, "I can't believe I only handed out two pucks and I got 26 back."