Sean Gobin remembers his childhood fondly. Being raised on a farm in rural Rhode Island, it was filled with adventure.
Between splitting firewood to planting gardens, as Gobin grew so did his love of the outdoors.
So, it was no surprise that he struggled sitting still during school. When he entered college, he couldn't imagine spending four more years at a desk.
"I was in the middle of organic chemistry, got up and drove right to the recruiting office," said Gobin. "When I joined the Marines, I had a sense of adventure that just wasn't being fulfilled sitting in a classroom."
Gobin thrived in the military. He was quickly picked up for a commissioning program to become an officer where, ironically, the Marine Corps sent him back to complete his degree.
As Gobin received his diploma, the world as he knew it changed. His graduation was darkened by the terrorist attacks of September 11, 2001.
"Seeing the [Twin Towers] fall for those of us who were in the military, we knew what was coming next. We knew that war was on the horizon," recalled Gobin.
Gobin was immediately deployed to Iraq for the initial invasion in 2003. His first exercise with his unit was crossing the breach lane from Kuwait into Iraq.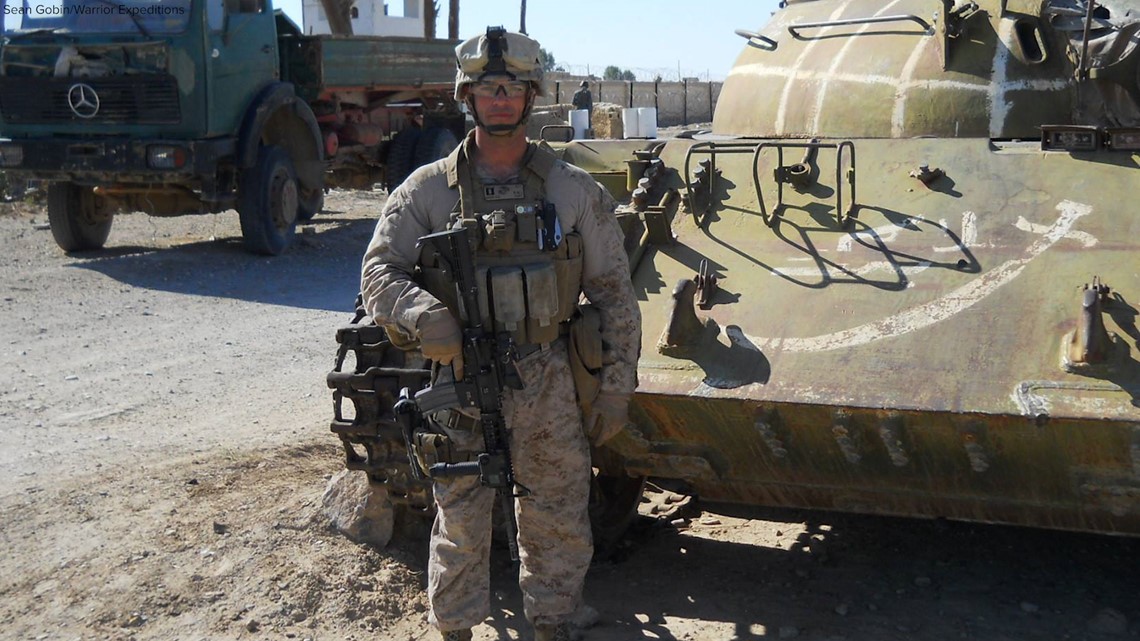 From a classroom to combat, Gobin was thrust into warzones where he endured what he calls the worst of humanity.
"I describe the initial invasion of Iraq as essentially a 350-mile drive by shooting," said Gobin.
Gobin ended up serving for 12 years and was deployed three times. Along with leading a unit, he helped train Iraqi and Afghanistan troops.
Eventually, the weight of enduring war caught up with Gobin.
"At a certain point you realize you've reached your breaking point and you're no longer mentally and emotionally affected," said Gobin. "It was at that point I realized I needed to make a lifestyle change and decided to leave the service."
Returning home was difficult for Gobin. He struggled going directly from the middle of a war to life as a civilian and developed post-traumatic stress disorder.
For as long as there has been civilization, there has been war. That's why Gobin looked to his past brothers in arms to better understand how they made the difficult transition.
Gobin realized that before today's modern age of transportation, military units would march home for days, months and sometimes even years. Now soldiers would go from the frontlines to home within hours.
"It was the act of marching home with everybody you had fought with that gave you the time and space you needed to process, reflect and come to terms with those experiences," said Gobin. "Now you're having to make a psychological switch between being at war and being home without any transition to flip that switch."
Specifically, World War II veteran Earl Shaffer inspired Gobin. Shaffer was the first person to hike the 2,190 miles of the Appalachian Trail from Georgia to Maine. His explanation of what then was an incredibly long and difficult feat was simply he was, "walking off the war."
Gobin decided to follow in Shaffer's footsteps, literally. He and a fellow soldier embarked on the Appalachian Trail.
His first 30 days of hiking were difficult. Gobin claimed to have made every mistake a new hiker could.
"Luckily I'm a fast learner. At that point my brain started to focus inward, and I was able to reflect back on what I had gone through while I was in the Marines and have the opportunity to process and come to terms with it," said Gobin.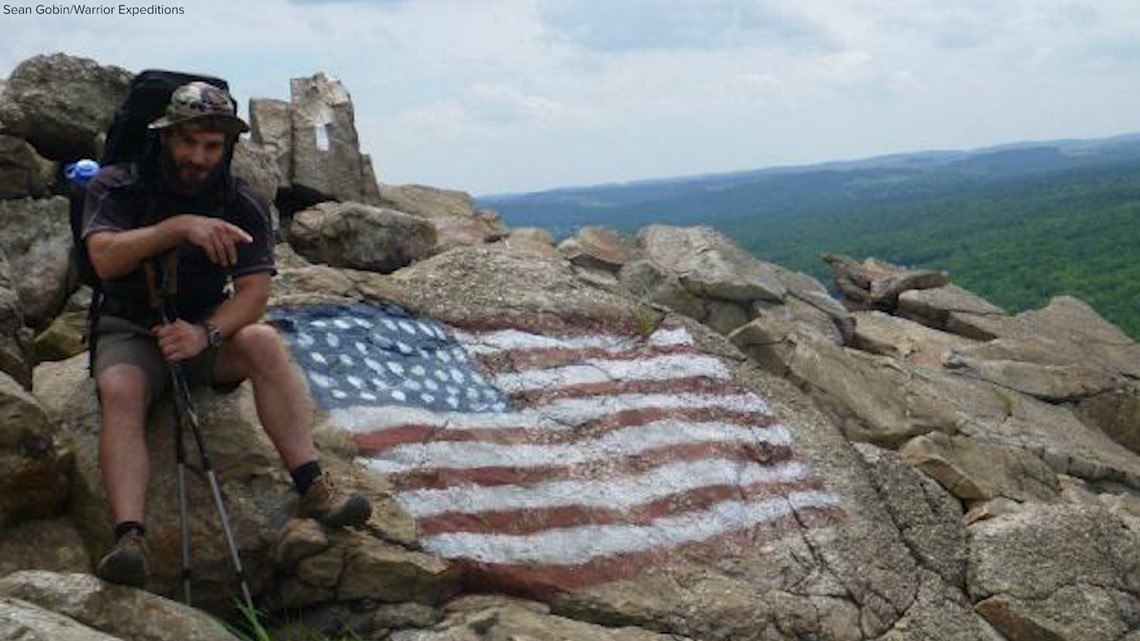 With no cell phone, computer or job, Gobin was able to focus solely on the therapeutic healing of hiking and nature.
About halfway through the trail Gobin realized how much he had healed and began wondering if this would be beneficial to other soldiers.
After four months on the Appalachian Trail, Gobin returned to civilization where he dedicated his work to helping other veterans cope with the heavy burden of war.
Within a year after leaving the service, Gobin founded Warrior Expeditions. The non-profit organization helped prepare and gave soldiers the opportunity to have therapeutic experiences and heal through hiking and nature.
Today, the organization offers an array of programs from paddling the Mississippi to cycling across the United States.
Watching other soldiers find peace is what drives Gobin. It's a personal journey he has been through and understands witnessing in others. He and his team meet all the veterans at the start of their journey when they conduct orientations at the start of the trail.
"As the weeks and months progress, we get to watch this not only physical but psychological transformation that takes place," said Gobin. "The veterans at the end of the trail are completely different people than who started the trail."