WASHINGTON D.C., DC — Lesley Bryant loves the art of design.
As a graphic designer for a commercial real estate firm, the creative intricacies of her job kept her running. But when she was laid off 12 years into her career, her life came to a sudden standstill.
With ample time, Bryant paid her barber a visit.
"He was like, 'Why are you getting your hair cut in the middle of the day?'" recalled Bryant.
After Bryant explained her job situation, her barber encouraged her to pursue his art: hair.
"He said, 'I think you'd be a great barber,'" said Bryant.
Bryant realized that no matter her medium: paper, a computer program or a head of hair, her design skills would shine. She enrolled in barber school.
After graduating from barber school Bryant had landed a job and fully immersed herself in the barber shop lifestyle. She immediately noticed how male-dominated the industry was.
"A barber shop isn't always the most comfortable place for a woman or women with young children," said Bryant.
As the only female barber in the shop, her presence threw a wrench in the traditional boys' club. And with her bubbly personality and incredible skill, she began to bring even more diversity to her chair.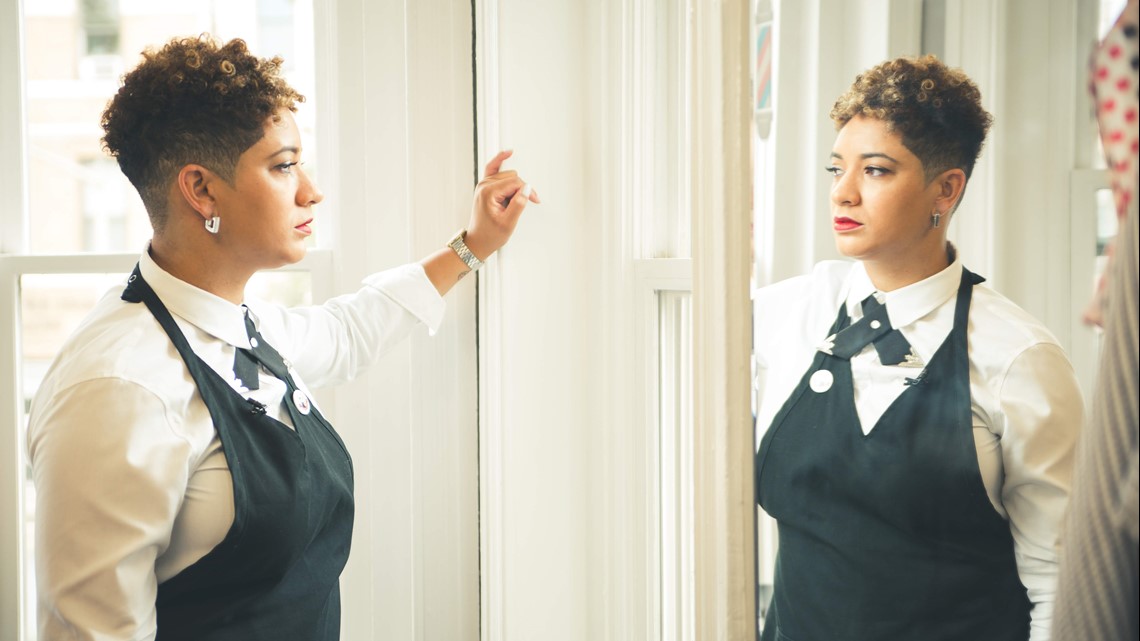 Eventually, Bryant decided she wanted to open her own barber shop, a space that was welcoming and comfortable for all clients – no matter the gender, race or hair transformation they desired.
She rented out the top floor of a traditional DC town-home and worked independently for her first year to ensure her business's success before hiring more barbers.
When posted open barber positions, she was surprised by the applicants.
"Mostly women were attracted to the brand… so I went with it and it evolved into a female-run barber shop," said Bryant.
Located in the U Street neighborhood of Washington, D.C., The Lady Clipper Barber Shop employees four female barbers whose fades, tapers, undercuts and slick comb-overs are pristine and sharp.
Bryant hopes the Lady Clipper is an inclusive space for all customers.
"It's not just you're coming for a cut and leaving," said Bryant. "We try to keep our clients involved in the space… we want people to spend time with us."