HUDSON, Wisconsin — Earlier this winter, I asked for your ideas on social media of where I should take photos of frozen waterfalls in Minnesota and western Wisconsin.
I got a lot of great suggestions. I visited Shadow Falls in St. Paul and Minnehaha Falls in Minneapolis. But then I went to a place that many of you have told me to visit for a while, Willow River State Park in Hudson, Wis.
I grew up merely 20 minutes from this park, but I have only been there once in my life, and never during this time of year.
So, as I walked down the path to see Willow Falls, I was surprised to hear a thundering noise. That was the water rushing.
In hindsight, that noise shouldn't have surprised me. I mean, it is spring and the snow is melting.
Ellery's Photo Stop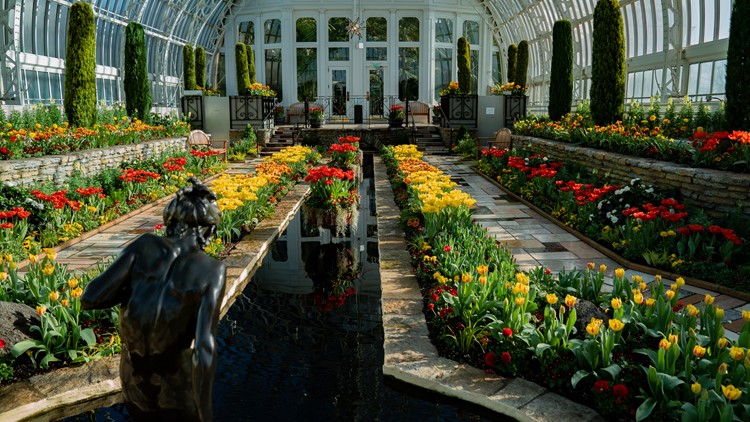 Once you get right up to the falls, the thundering is so loud, and the water is rushing so fast. What a sight!
I then spent the next hour taking photos and video and had a blast.
The neat thing is there are ice chunks still along the rocks and ice is coating some of the tree limbs, which was a neat contrast the rushing water below.
If you can, check out this park this time of year. The trail down to Willow Falls is still covered in snow and ice, so be careful and the rocks around the falls are slippery, so you don't want to get too close to the edge.
But, I suggest you grab your camera and head here. There's so much more to see in this park, so head out on an adventure!
As we transition into a new season, I want to know, what is your favorite place to visit in the Spring? Is it a State Park, trail, overlook, hill or event?
Let me know! I love hearing your suggestions for my Photo Stop series.
Here's how to contact me:
More from That's So Minnesota: