MINNEAPOLIS, Minnesota — In the future, an annual eye exam could help detect Alzheimer's disease in its early stages.
The development has been going on for years but a recent boost in funding means we could see this technology at eye clinics even sooner.
"I don't think it would take very long. I would think it would be within maybe a year or two," said Robert Vince, director of the Center for Drug Design at the University of Minnesota College of Pharmacy.
His colleague, Swati More, an associate professor at CDD, added, "RetiSpec will be approaching FDA by the end of this year or early next year to get an accelerated breakthrough device status and that will enable more clinical testing within the next year."
More and Vince have been working on the project for six years. They, along with James Beach at the CDD, developed a camera that looks at the way light interacts with the retina. It scans a patient's eye to detect small quantities of a protein called amyloid beta long before they collect in large enough clusters to form plaques in the brain.
"The protein is present in everyone's brain. It doesn't do any damage until it changes from one form to another and then it becomes toxic to the brain and that's what starts the Alzheimer's process," Vince explained.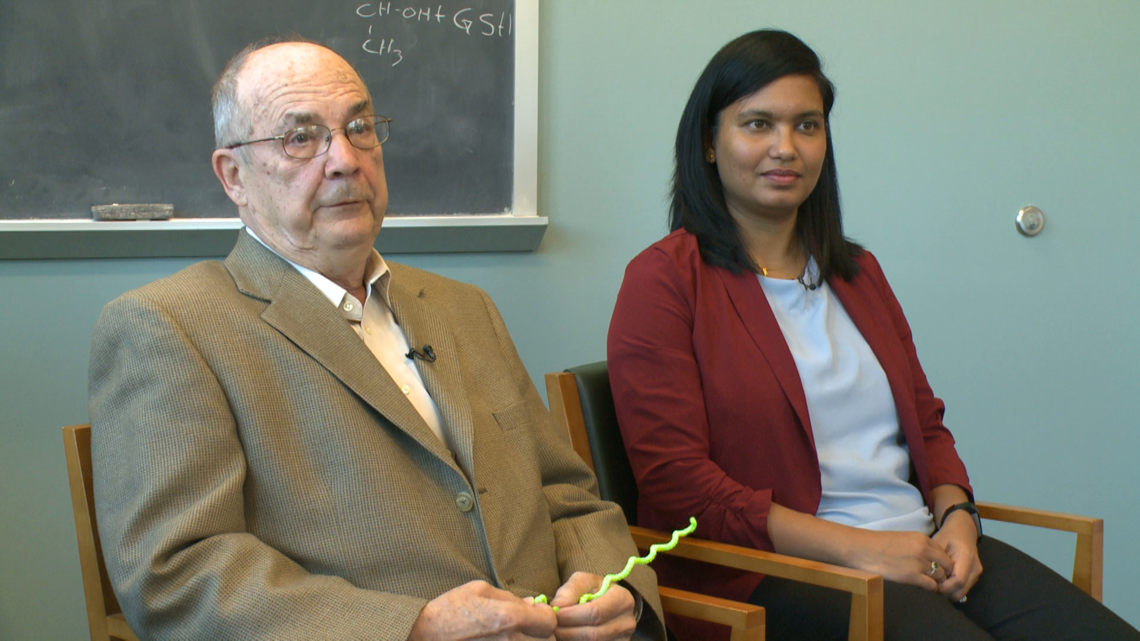 While a PET scan can be used to detect Alzheimer's disease, Vince said it relies on the disease already being well-established in a person.
Data from the retinal scan could warn a patient, possibly years before they even show signs of the disease.
"Based on the data, we can assign a score. In their annual exam, if that score is changing from one year to another, maybe that will indicate that they'll need some follow up," More said. "It will help people at least make good choices, healthy choices for their lifestyle, and maybe include dietary changes if there are no drugs available."
The technology has been licensed with the medical imaging company RetiSpec in Canada. Earlier this month, RetiSpec received a $500,000 award from the Alzheimer's Drug Discovery Foundation to fund the accelerated development of retinal imaging technology for the early detection of Alzheimer's disease. The investment was made through the ADDF's Diagnostics Accelerator initiative.
"That will certainly help us validate our initial observations and move this closer to the clinic," More said.
More and Vince have been trying to develop drugs for early Alzheimer's and needed a method to follow the progress of the drugs. That's how they came to develop the imaging system.
"It could be used by pharmaceutical companies to follow the progress of their own drugs. For early Alzheimer's, there's no method for them to do that right now except to wait for many years to see if something's working or not. With this program, using our camera, theoretically they could find out within several months whether something is working or not, or maybe years," Vince said.
Currently, there are many clinical studies going on across the world using this camera, including one at Mayo Clinic.