ROCHESTER, Minn. — Two people are dead and two others injured after a pickup rolled on a southeastern Minnesota interstate.
The State Patrol says a pickup with four people inside was westbound on I-90 near the town of Dexter when the driver lost control and went through the median. The truck eventually came to a rest in the eastbound lanes near mile marker 201.
Dexter is about 28 miles southwest of Rochester.
Two men died after being ejected from the Dodge Ram truck. One was the driver and one was a passenger in the backseat, the State Patrol said. Two additional passengers in the vehicle suffered serious injuries and were taken to Mayo Clinic- St. Mary's Hospital by ambulance.
Multiple law enforcement agencies responded to the crash, including Olmsted County Sheriff's Office, Mower County Sheriff's Department, Grand Meadow Ambulance, Mayo Clinic Ambulance and Mayo One Helicopter.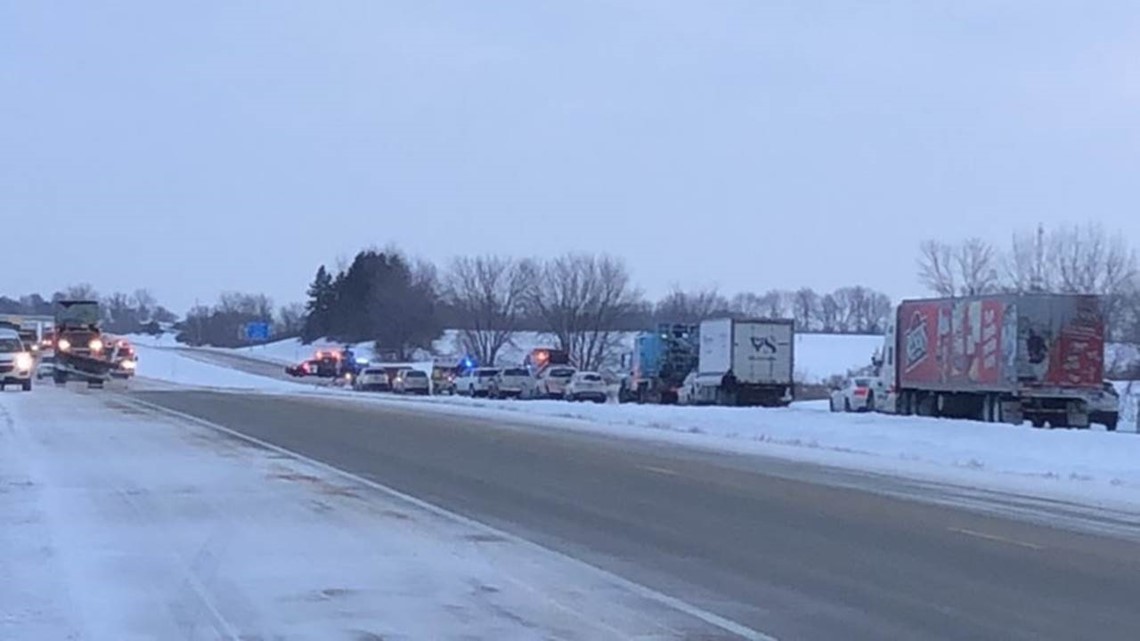 Traffic on the heavily-used I-90 backed up significantly while the scene was cleared and the crash reconstructed.
The names of those involved will be released once the families have been notified.