EAGAN, Minn. — An Eagan police officer is hospitalized in critical but stable condition following a multi-vehicle crash that snarled morning rush hour traffic on Interstate 35E Tuesday.
Eagan police and the Minnesota State Patrol say 22-year-old officer Kade Eggum was responding to an emergency around 5:10 a.m., merging onto northbound I-35E with the lights on his squad activated when the incident occurred. State Patrol investigators say Eggum was traveling in the right lane, then attempted to make a left turn by crossing via a cutout in the median at Yankee Doodle Road when he collided with a semi.
At that point, troopers say, the police cruiser made impact with a third vehicle on its passenger side, eventually coming to rest in the center median.
Eggum was transported to Regions Hospital with what the state patrol listed as "life-threatening" injuries. Police say the first-year officer is listed in critical but stable condition.
Earlier Tuesday morning Eagan police spokesman Rich Evans confirmed that one of the department's officers was involved in a "serious crash" and was taken to Regions. At that point he offered no further details.
The drivers of the semi and the other passenger vehicle were unhurt.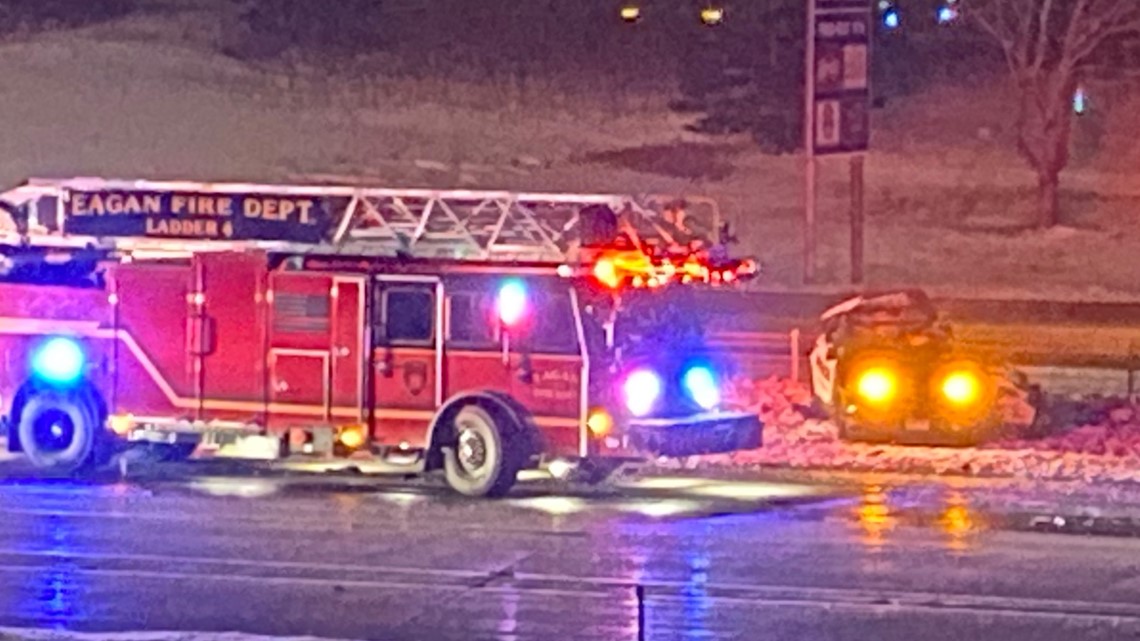 At one point around 6:45 a.m., all northbound lanes were shut down to remove the vehicles, but by 7:15 a.m. at least one lane had reopened and traffic was crawling by.
This is a developing story and will be updated as more information becomes available.
WATCH MORE ON KARE 11+
Download the free KARE 11+ app for Roku, Fire TV, and other smart TV platforms to watch more from KARE 11 anytime! The KARE 11+ app includes live streams of all of KARE 11's newscasts. You'll also find on-demand replays of newscasts; the latest from KARE 11 Investigates, Breaking the News and the Land of 10,000 Stories; exclusive programs like Verify and HeartThreads; and Minnesota sports talk from our partners at Locked On Minnesota.