EAGAN, Minn. — A regularly scheduled Monday night Eagan City Council meeting could morph into a serious debate over traffic safety after a 7th grade boy was struck and killed while riding his bicycle to Dakota Hills Middle School.
Eagan Police were dispatched to a scene on the 100 block of Diffley Road just before 7:30 a.m. Friday on reports of a child on a bike being hit by a vehicle. When squads arrived they found 13-year-old Patric Vitek laying in the road suffering from multiple injuries. He was rushed to Regions Hospital, but did not survive.
Police say the driver who hit the teen was driving east on Diffley Road in the center lane when he made contact with the rear tire of Vitek's bicycle. That driver stayed on the scene and is cooperating with police.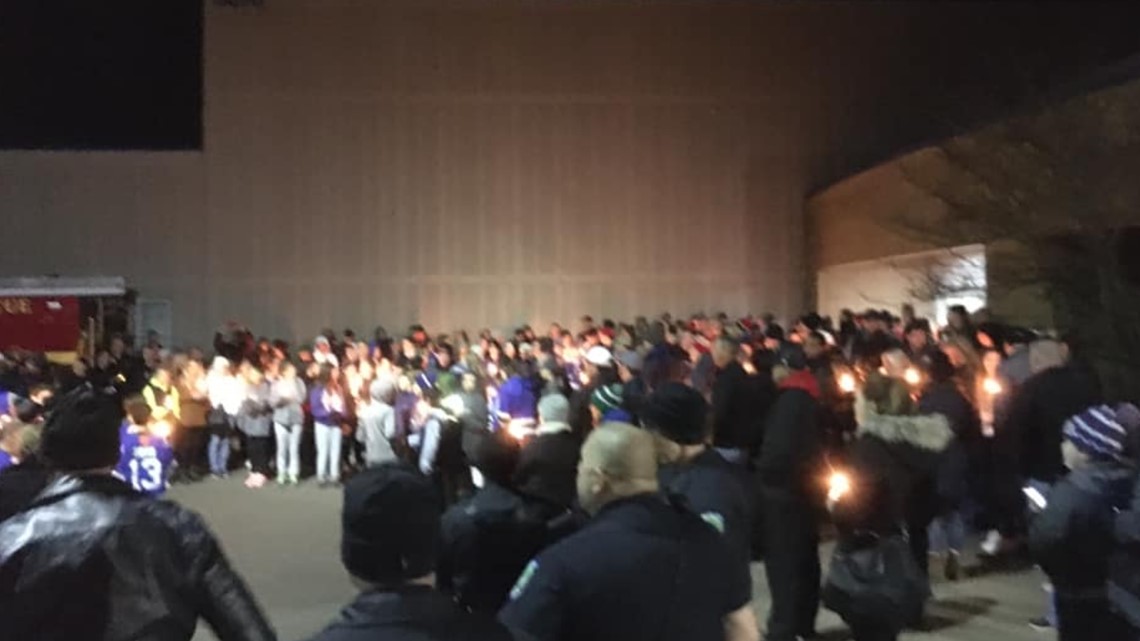 Patric was a Pee Wee A hockey player with the Eagan association, and his family was active in the community. A memorial at the crash scene is getting larger with each passing day, and a GoFundMe campaign set up in Patric's name is at $57,000 and growing. On Sunday the lights on the I-35W Bridge were set to blue and green, the colors of Patric's Eagan hockey team. His father Brian is a MnDOT engineer who worked on the lighting design of the bridge.
While the investigation focuses on the sequence of events that led to Vitek's death, it is clear that safety on this particular corridor of Diffley Road is now a front-burner issue. Dakota County maintains the road and held meetings as recently as February about possible improvements, specifically at the nearby intersection of Diffley and Braddock but encompassing the half-mile stretch where the crash scene occurred.
According to documents on the county's website about the Feb. 11 community meeting, a county transportation engineer reported that the three intersections on this stretch "have had crash rates and severity less than or equal to averages of similar intersections statewide." However, the community expressed concerns about "high speeds near school," as well as the safety of pedestrian crossing at Daniel Drive, just a few hundred yards from the spot where Patric lost his life Friday morning.
State Senator Jim Carlson (DFL-51), who represents Eagan and attended the candlelight vigil, said Friday that he's also had lengthy discussions about safety on Diffley.
"I can hardly put into words," Carlson said, "because we knew this road was a problem."
Carlson proposes building a tunnel under Diffley, though it's unclear how much that would cost or whether it's feasible. While it is not on the agenda, many anticipate that Eagan residents will show up at Monday's City Council meeting demanding some sort of response to make Diffley Road more safe for the students that attend at least three schools in that area.
On Friday Police Chief Roger New thanked members of his community who immediately reached out to his department and its officers, knowing how the death of a young man just beginning his life would impact them.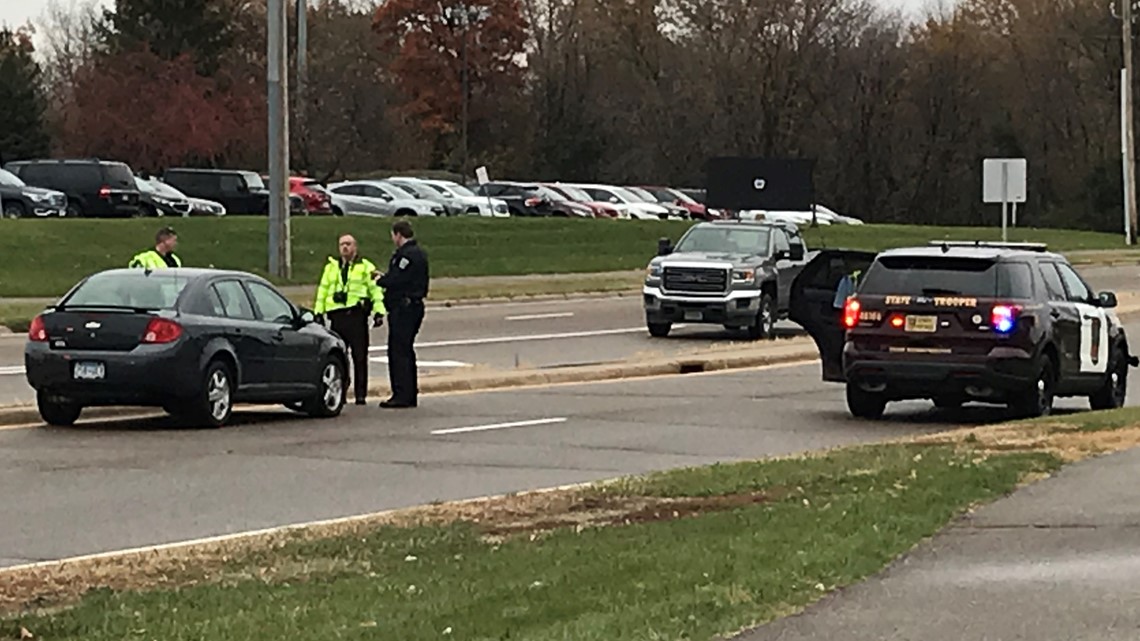 "At times we put on these uniforms, and put the badge and gun on, and people forget we're parents, we have children, we're someone else's child, and these incidents impact us as well," New reflected. "We respond to these, and we try to be that support system to family members who have suffered a loss like this, but they're never easy on anyone. Our community members, my officers, family members, it impacts everyone."
Diffley Road is a busy route for many east metro residents on their way to work or school during the morning hours, with a speed limit of 45 miles per hour. There is a strip mall very close to the accident scene, with businesses like Cub and Dunn Brothers that additionally boost traffic. New was asked about the time of the fatal incident, and whether lack of light was a factor. He said his investigators and members of the State Patrol Reconstruction Team will attempt to determine that.
The Chief also said investigators will attempt to gather surveillance video from nearby businesses in an effort to learn what happened.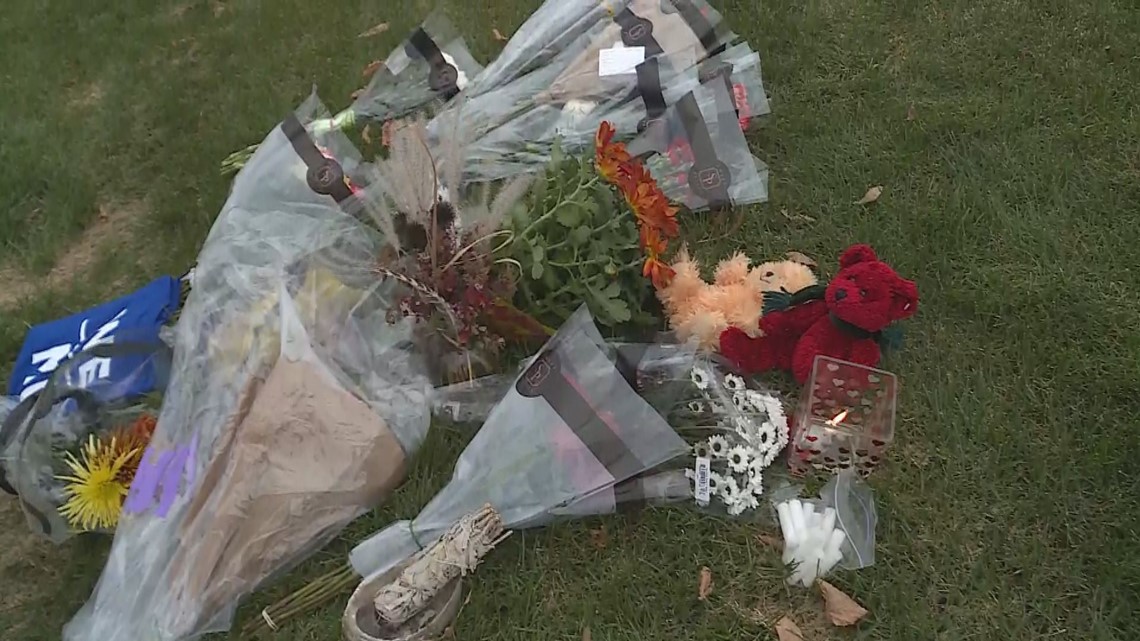 KARE 11's Gordon Severson first confirmed that Patric played hockey with the Eagan Hockey Association, which notified players and their families of the terrible loss Friday afternoon.
Hearts are heavy in our Eagan Hockey family. This morning we suffered the tragic loss of a friend and teammate, Patric Vitek. Patric is a member of the Pee Wee A team this season and has been playing hockey in the community from mites. He will be missed dearly by all who knew him.
Patric is the son of Brian and Cheryl Vitek, and older brother to Jack.
Please keep the Vitek family in your thoughts and prayers as they go through this unimaginable grief.
Eagan Public Schools Superintendent Mary Kreger sent a message home to parents of middle school and elementary students informing them of what happened.
Dear Dakota Hills Middle School and Northview families,
It pains us deeply to inform you of the loss of one of our students.
Dakota Hills seventh-grader, Patric Vitek, died early this morning of injuries sustained following a car-bike accident.
At this time, we have have additional personnel and counselors at both schools to support our students and staff during this tragic time. As our school community grieves, we ask that you please respect the privacy of the family, especially on public channels such as social media.
Superintendent Mary M. Kreger
A gofundme page has been set up by neighbors of the Vitek family in their moment of loss.