ELKO NEW MARKET, Minn — A serious multi-vehicle crash involving three semi-trucks and two passenger cars has shut down I-35W near Elko New Market, as a winter storm continues to make driving conditions treacherous.
The incident happened around 11 a.m. in the northbound lanes of the interstate, just south of Elko and near exit 76. The state patrol is reporting minor injuries involved in the crash.
Early estimates are that the northbound closure will last until approximately 2 p.m.
In the north metro a multi-vehicle wreck shut down eastbound Highway 10 at 7th Street in Anoka just before 12:30 p.m. No word on how long that stretch will remain closed. Traffic cameras show a significant backup in the area.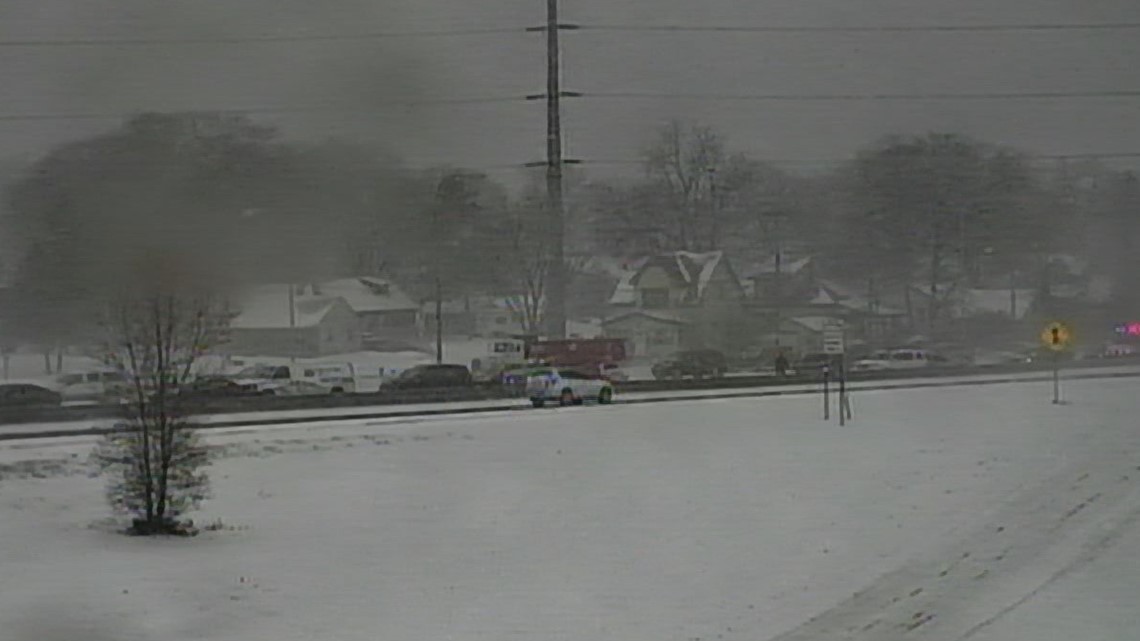 Across the state, troopers reported 187 crashes,17 with injuries, and responded to another 79 vehicles either spun out or off the road between 10 a.m. and 4 p.m. Tuesday.
In a tweet, Minnesota State Patrol Sgt. Troy Christianson repeated advice that is often given, but sometimes not heeded: Reduce speed and buckle up if you have to venture out.