LONG LAKE, Minn. — There's a strong tradition of pond hockey in Minnesota.
It doesn't take much to play, just cold weather, skates, a puck and a stick. You can pretty much do it anywhere in the state.
However, a neighborhood in Long Lake has taken pond hockey to another level by transforming a pond into an Olympic-sized hockey rink.
Photojournalist Kirk Duda and I pulled up to the rink and were instantly wowed. This was definitely the most impressive pond hockey rink the both of us had ever set eyes on.
We made our way down to the ice where the two neighborhood guys who came up with the idea, Jim and Bill, were busy prepping the ice.
The two aren't much for the limelight, so they nominated another guy from the neighborhood, Chad Sponsler, as spokesperson.
"The kids love it, the parents love it, it brings everyone together," Sponsler said. "The kids will come out here and we'll hang with the kids till 9:30 p.m. and send them into bed and then the adults will hang out till midnight."
A lot of forethought goes into prepping the rink, and Sponsler has plenty of sweat equity invested.
"It's a pond so you have to monitor the ice thickness. Once it gets to four or five inches we'll bring the boards, assembly every piece, bolt them together," Sponsler said. "Once the boards are in we add the chain-link fence to keep the pucks in play. Piece by piece over a weekend, it takes about 12-hours of work to setup."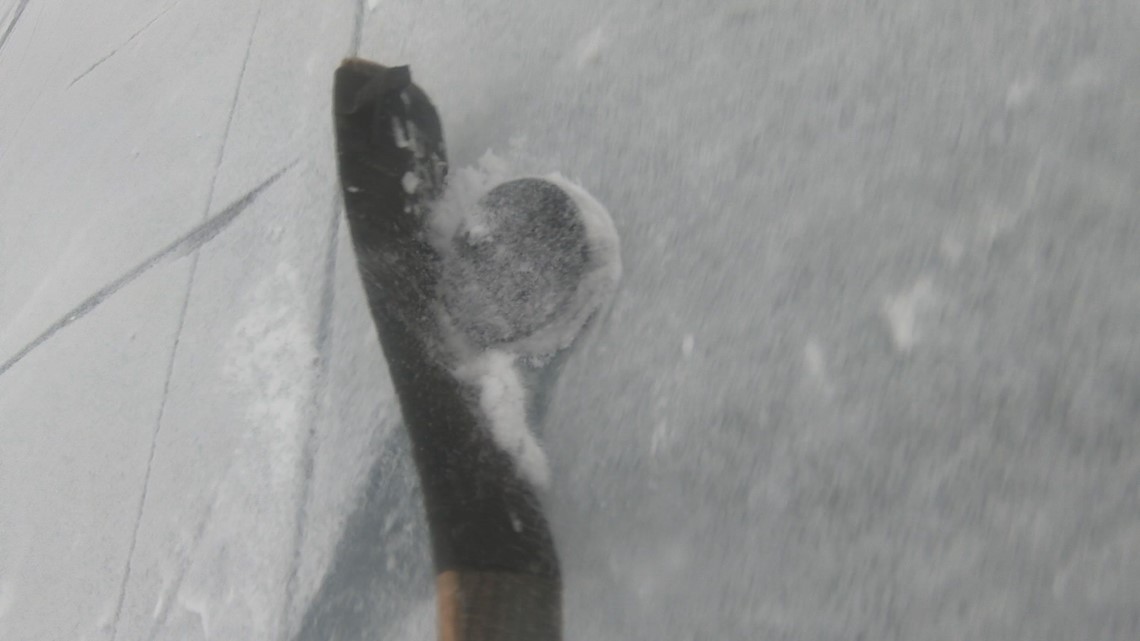 It's been a continuous learning process since the rink first went up three winters ago. It's gotten a little bigger and more intricate every year.
Bill found the boards when a rink in Idaho was getting new ones, so he bought them and had them shipped by semi-truck. This year the improvements continued.
"Probably the biggest addition we had this year was lighting. We actually have over a million lumens of lighting." Sponsler said.
Even though it's an outdoor sheet of ice, there's plenty of work to get it ready for a skate. There's roughly 10,000 square feet of ice, so a snowblower and sweeper are kept beside the rink at all times.
"Whenever we get a snow that's even an inch you got to get out there with the snow blowers and blow it off," Sponsler said. "Because if it warms up it's going to mess up the ice."
As we're busy talking, neighborhood kids filled the ice. I laced up my skates and quickly found that all of the care put into the ice is well worth it.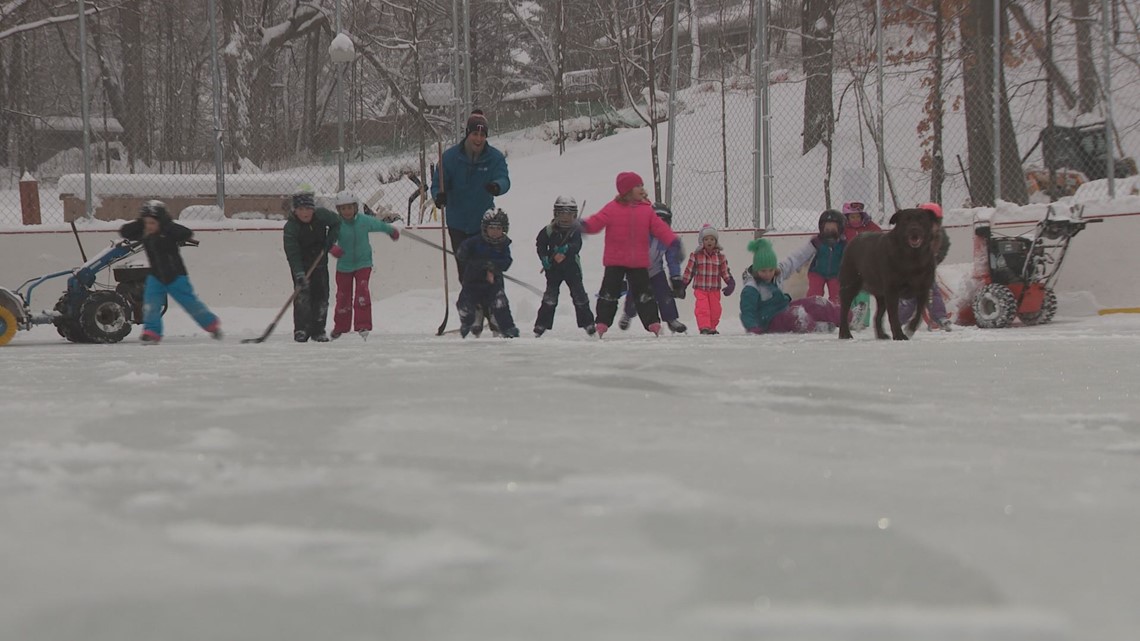 The sheet of ice was like glass and didn't have the usual bumps and ruts of a typical outdoor arena. Amid the childish yelps of joy, I overheard an adult's voice.
"This is as good as it gets. We are playing on a pond with NHL nets." Sponsler said.
More places to Explore the Winter Wonder: