As we continue to discover the winter wonders of Minnesota, it was time to brave the frigid temperatures and wicked wind on Lake Owasso for some ice fishing.
The morning started when Ash Nichols meets us at the landing. We pack our gear into the pickup, and it's a bit of a surprise I'm not concerned at all that we're driving a 5-thousand-pound vehicle across ice.
It was a quick ride to the middle of the lake and the rest of the Nichols family was already prepping for our day. Ryan Nichols had the auger out and their four-year-old son Lake was holding a bait bag.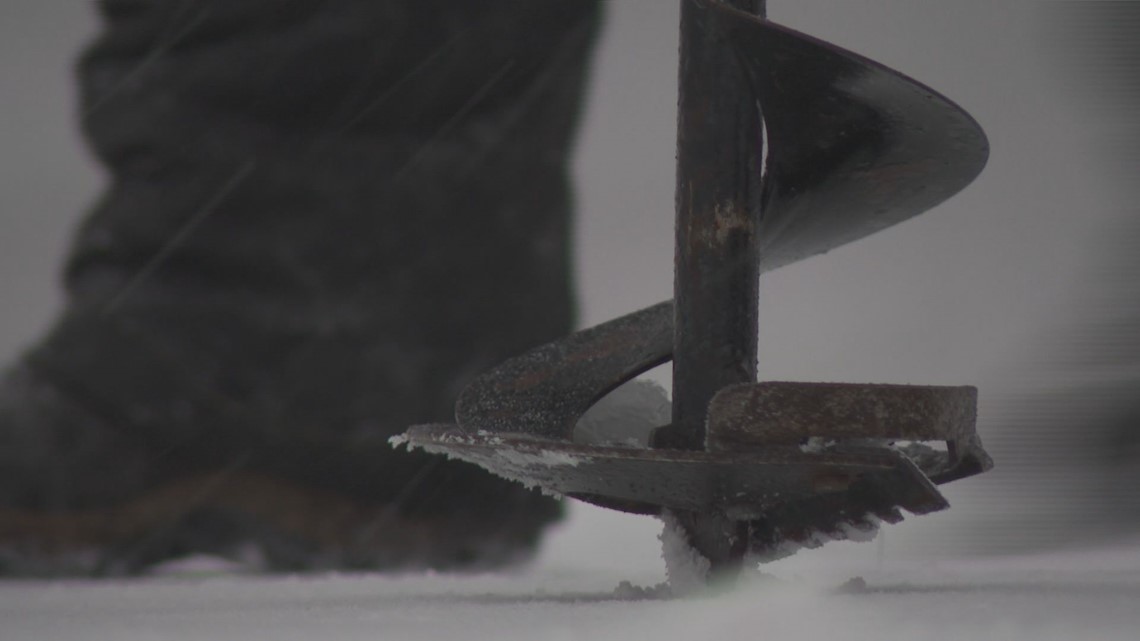 Ryan handed me the auger and said, "Time's a wasting. I'll start it up then just lean on it until you break through the ice. Oh, and the tools a little dull."
Boring through 18 inches of ice was a little more labor intensive than imagined, but when I broke through and water bubbled up I felt like I struck oil. We drilled three holes, baited a couple of lines and set tip-ups hoping we'd snag a larger fish or two. Then it was time to get out of the elements and thaw out our hands.
As I step into the Nichols family ice house and the warm air hits my face I feel like my enjoyment of ice fishing is about to rise. Ash already has a line in the water, "Currently I'm jigging and I'm trying to get a Northern to come up to it, I can see the fish at the bottom when I look at the fish finder but I guess I'm just not putting on a good enough show to get it to bite."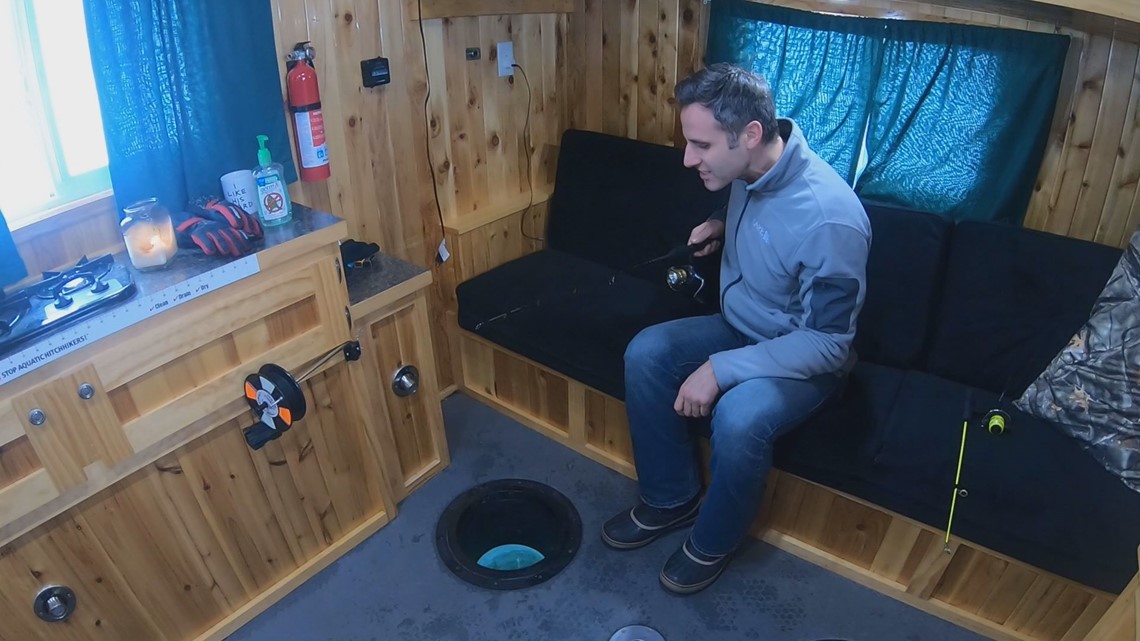 The ice house is roomy and comfortable. I don't have to sit on a bucket in here as my butt is firmly planted on a padded bench. Ryan says the family spends a lot of time in their ice house during the winter so it's nice to have some comforts, "We got a lot of movies, two burner stove, radio, DVD Player, TV, fans, basic stuff."
The fish aren't always biting, so I learn small talk and the occasional refreshment are a staple of ice fishing life. Ash steps outside and says, "There's always a place to keep your beer cold." Yeah, almost too cold.
No matter what I did, I couldn't entice a fish to bite. I guess the ones swimming around my line just weren't hungry. The only thing I managed to reel in was the bait.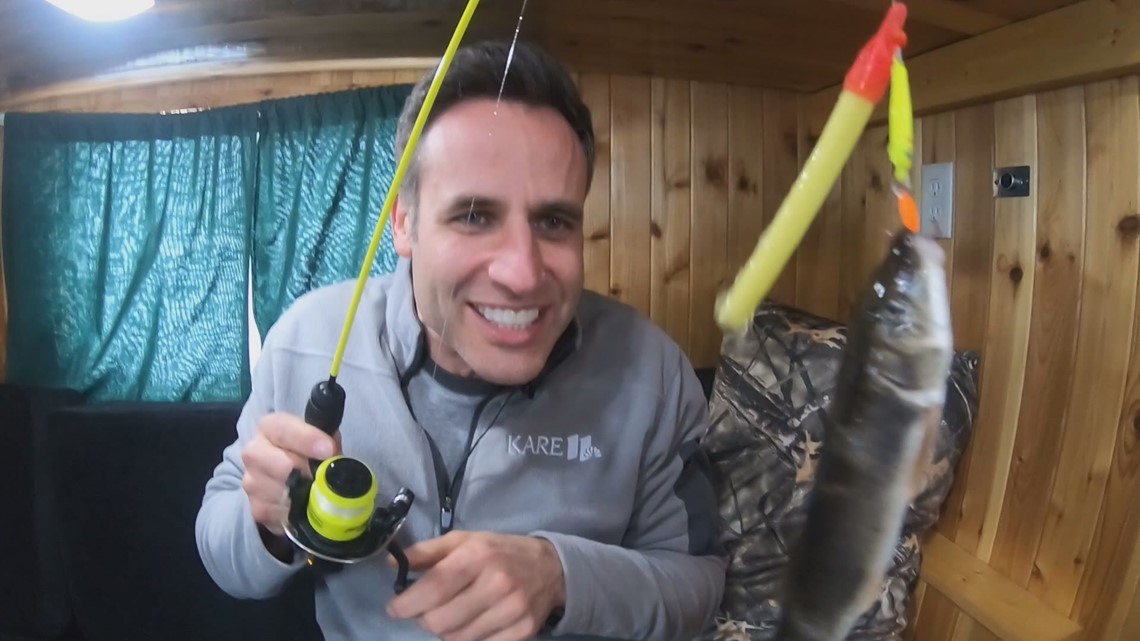 More from KARE 11 Sunrise: