A typical sandbox for children might have a pail and shovel, an old strainer or even a mini-excavator. But you wouldn't find the real deal at any old sandbox...
Extreme Sandbox lets its customers play with real-life construction equipment. The kind you need safety rules and regulations for.
Customers can drive the wheel loader, the bulldozer or the excavator, which are all Komatsu machines. There is also an actual fire truck, which used to fight fires in New York and West Virginia.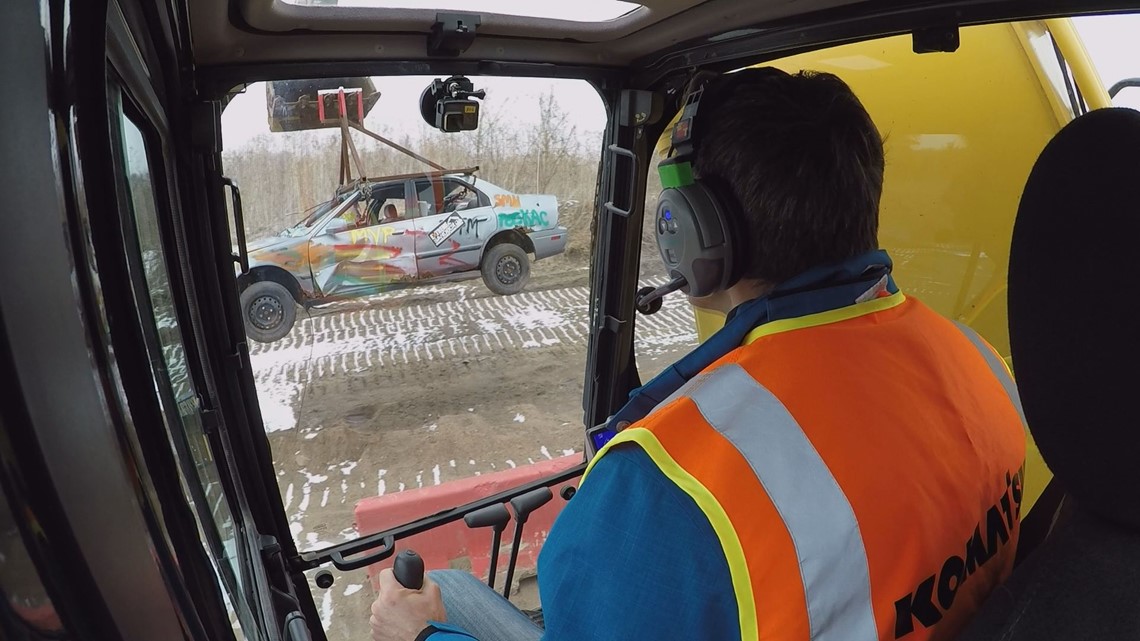 The company's website says that "there is no other place in the world where you can drive a bulldozer, crush a car, and then finish off with a ride in [their] fire truck."
The three Extreme Sandbox locations are Hastings, Roseville and Pottsboro, Texas. The Roseville location is a 'mini' version of Extreme Sandbox, but it's not as 'mini' as a child's version.
Before getting behind the levers, customers need to watch a safety video. While operating, the driver communicates with an instructor via a headset.
Drivers can dig holes, crush cars and cruise around to their heart's content.
There is also a choice to do a 'Signature Experience.' Extreme Sandbox would set up a game, such as an adult version of the arcade crane/claw game, in which the driver can collect Golden Tickets and win prizes.
Each piece of equipment is single-rider only, but family and friends who want to watch are welcome to sit in a provided and protected viewing area on site.
The minimum age for operation is 14. You do not need a driver's license to participate.
Extreme Sandbox is Minnesota's only heavy machinery adventure company. The closest comparable company is Diggerland in New Jersey.
Extreme Sandbox was founded in 2012 by Randy Stenger, who has three sons. Stenger was inspired by one of his sons who commented while driving past a construction site, ""Dad, wouldn't it be fun to go play on those trucks?" The company is still family owned and operated.
You can choose from a variety of packages available at Extreme Sandbox. The most popular package is the Classic Sandbox, which costs $295 (not including additional upgrades). This package allows you to operate one machine for one hour and to navigate it through an obstacle course.
More from KARE 11 Sunrise: