MINNESOTA, USA — If you missed the Northern Lights the last time they were visible above Minnesota, you might get another chance to spot them tonight.
After the sun emitted a significant solar flare, known as a coronal mass ejection, on Thursday, the National Oceanic and Atmospheric Administration's Space Weather Prediction Center issued a strong geomagnetic storm watch for this weekend. It takes a few days for energy from that flare to reach Earth, which is why the Northern Lights could be visit tonight.
NWS Twin Cities says rural western Wisconsin and western Minnesota have the best chance to see the aurora. The best way to increase your chances of seeing the Northern Lights is to get away from big city lights, let your eyes adjust to the darkness and focus on the northern horizon.
However, if clouds move through, the lights won't be as visible. KARE 11 meteorologist Ben Derry says some cloud cover is forecast to move in later in the day, but likely won't last all night and will eventually clear out.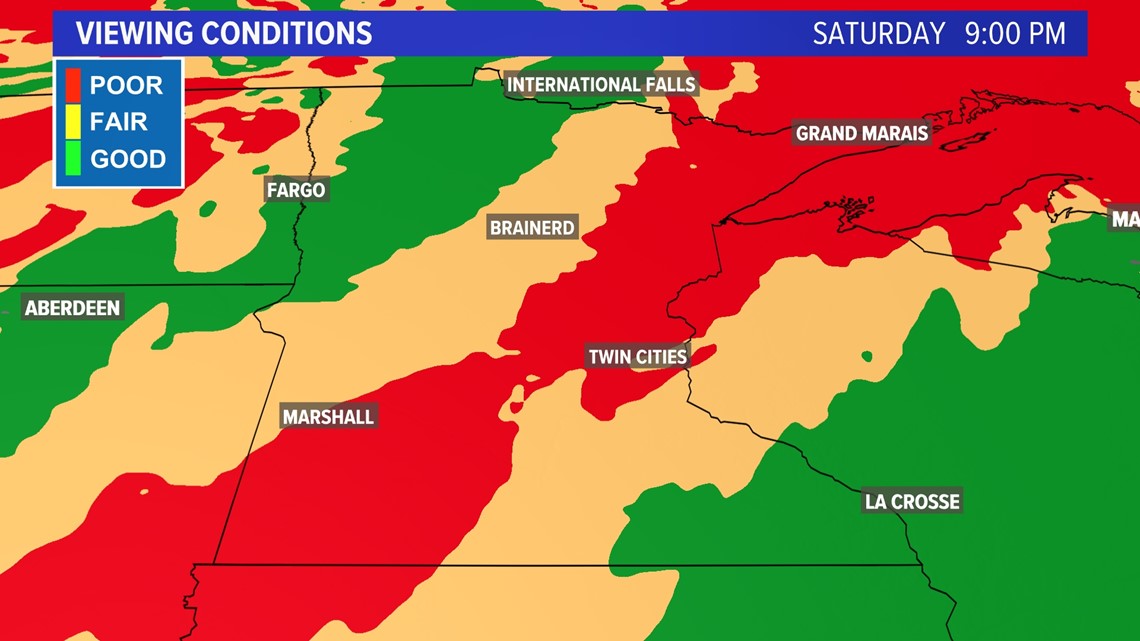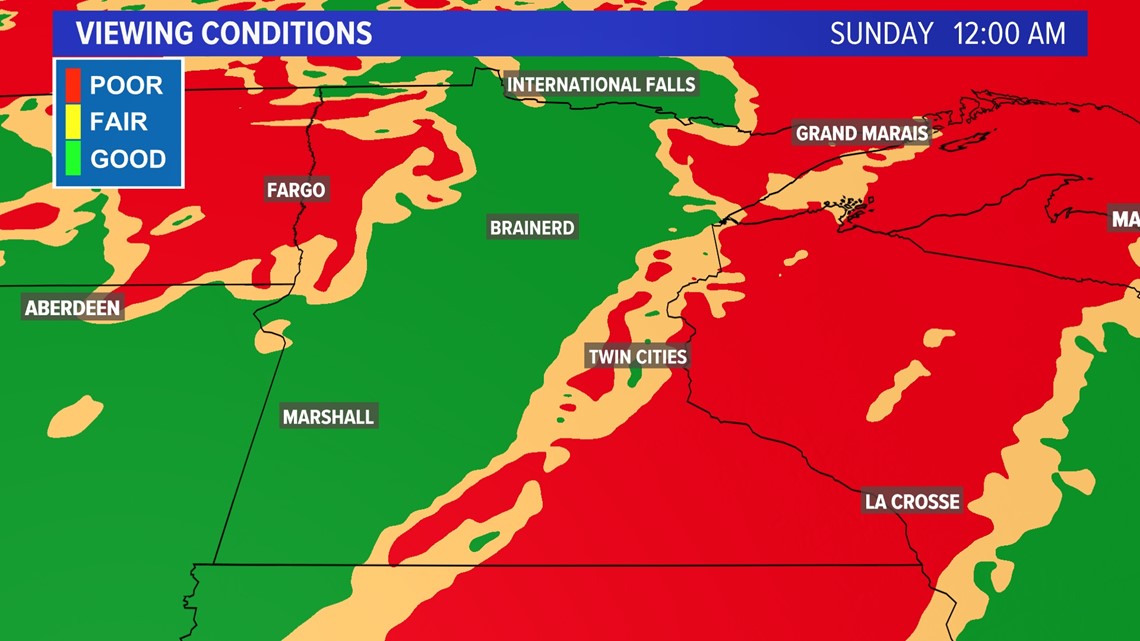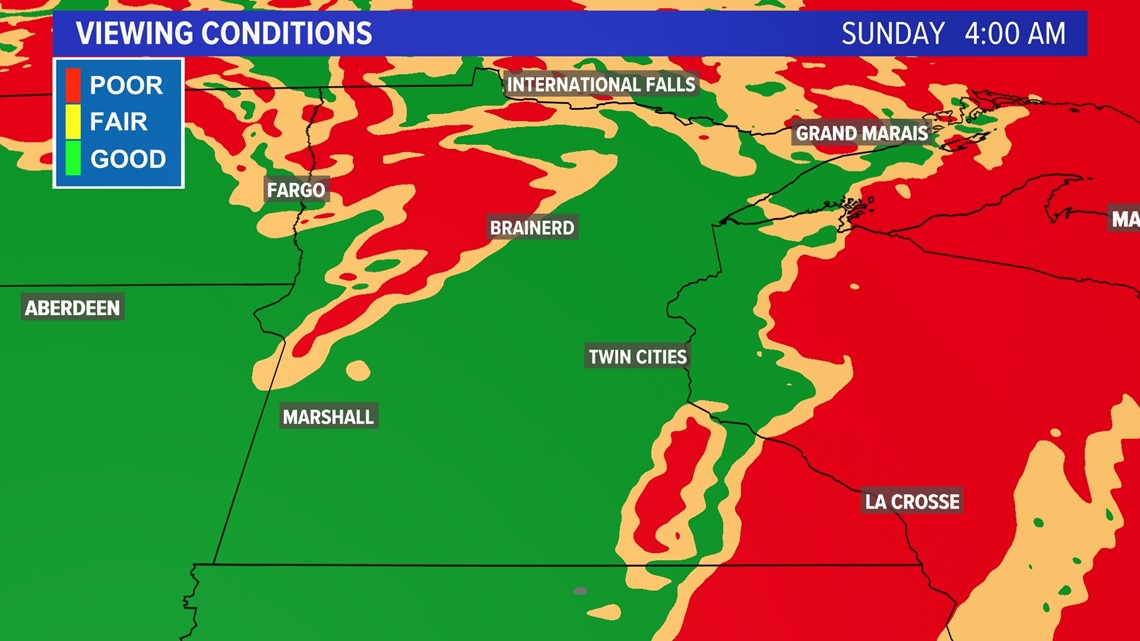 According to the Northern Lighthouse Project, geomagnetic storms are disturbances in Earth's magnetic field that can create vibrant auroras both at high latitudes (Yukon, Northwest Territories and Nunavut) and at lower latitudes (southern Canada and northern United States). They range from G1 (Minor) to G5 (Extreme) and happen after a CME or when a high-speed solar wind stream whips past Earth, unsettling the magnetic field.
PHOTOS: Northern Lights visible in Minnesota