MINNESOTA, USA — A very slow moving low pressure center is going to hang around the area for the next two days. Expect additional showers and garden-variety thunderstorms the second half of today. Brief heavy rain and perhaps some small pea-sized hail in the larger cells.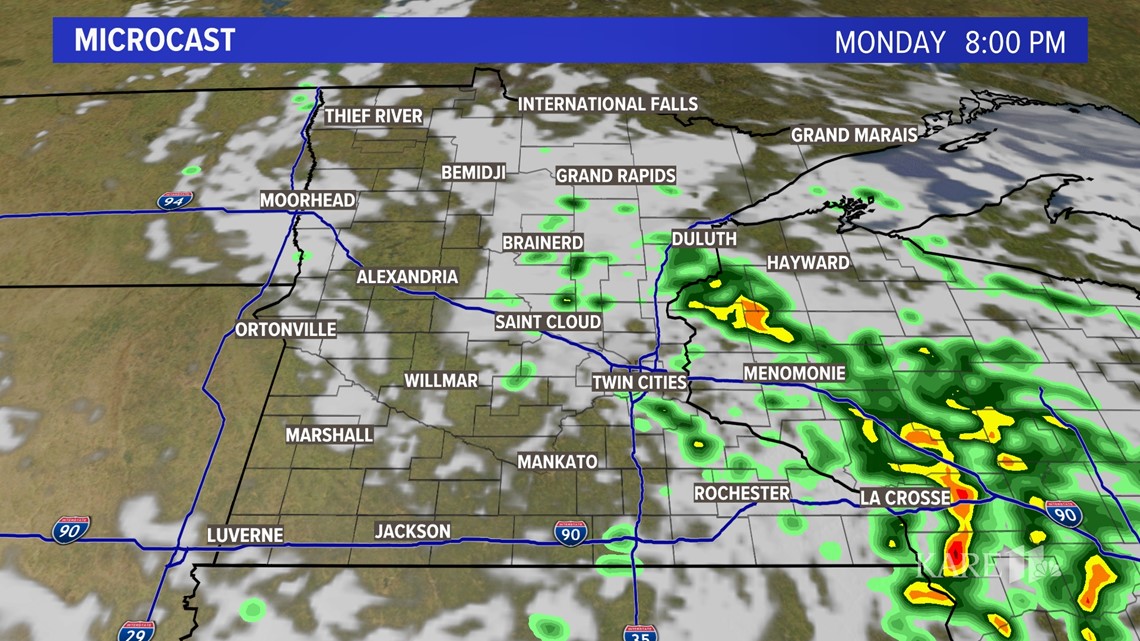 The chance of rain drops off a bit for Tuesday followed by decreasing cloudiness on Wednesday. Temperatures will start to warm with the return of a ridge pattern over the Upper Midwest.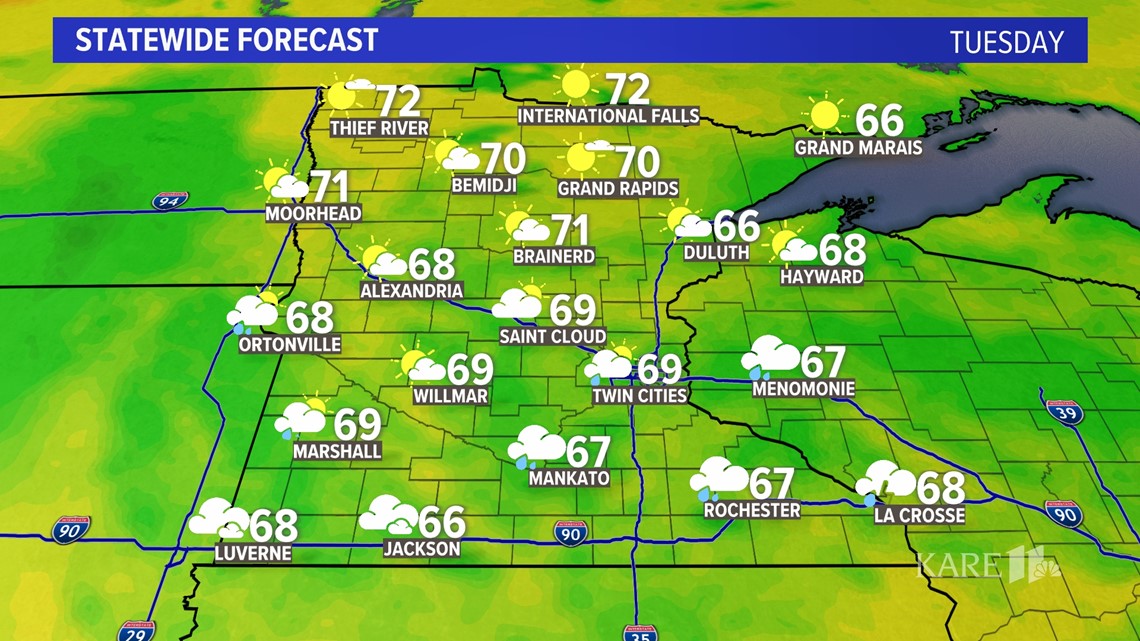 It does look like showers and even some thunderstorms could ride that ridge across western and northwestern Minnesota later in the week while the Twin Cities remain dry. 80 is a looking likely by next weekend while the average high has dropped into the 60s.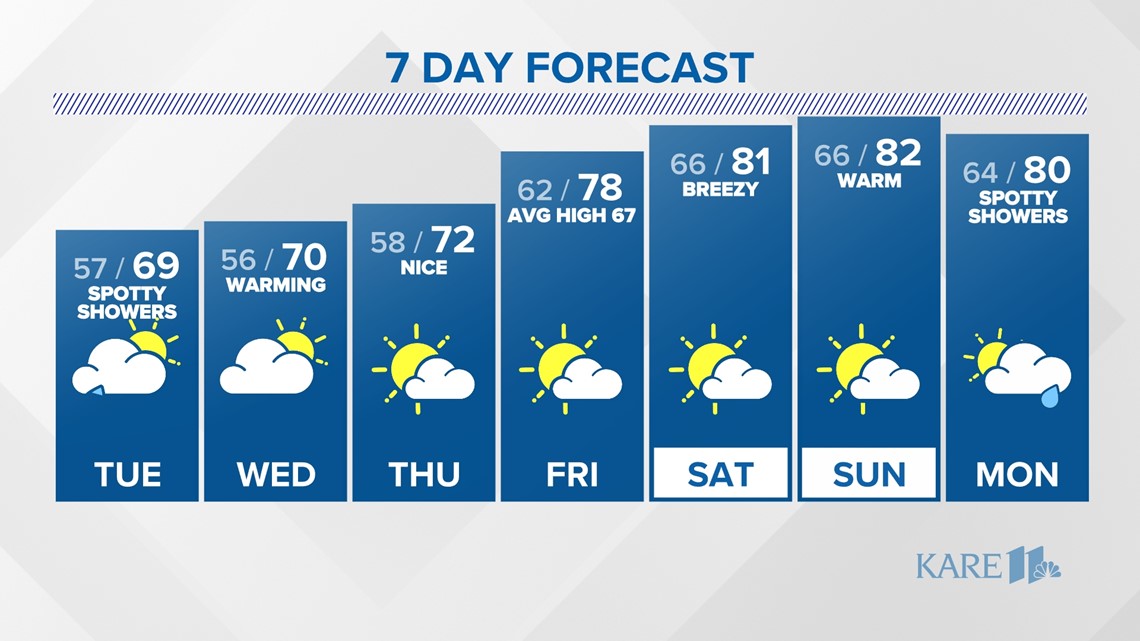 Text your weather-related photos or videos to 763-797-7215. While you're at it, save KARE 11 as a contact on your phone!
Have a weather-related closing?
If you have a school, organization, or activity that you would like included in the KARE 11 closings list fill out the form below.
Watch the latest deep dives and explainers on weather and science in our YouTube playlist: