GOLDEN VALLEY, Minn — A really nice evening with a few clouds drifting through. Temperatures drop to the upper 60s tonight.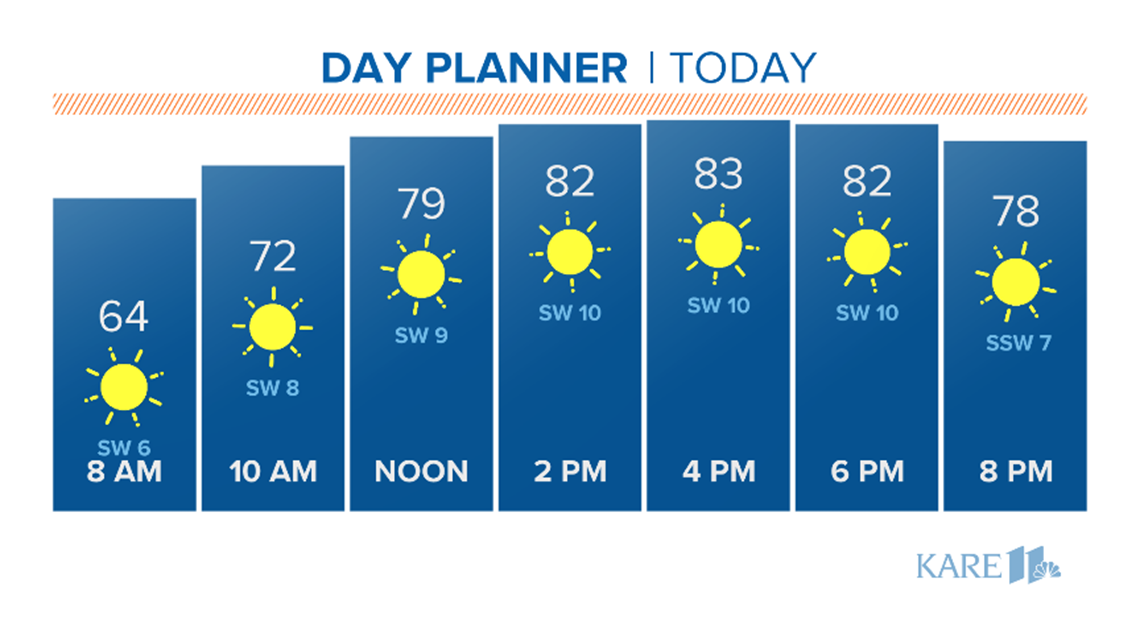 You may start to notice the humidity creeping in again by midweek. We have a couple chances for isolated thunderstorms (meaning not many) Wednesday through Saturday. Not everyone will get wet, but it will give us a few chances to pick up on our rain deficit.
Text your weather-related photos or videos to 763-797-7215. While you're at it, save KARE 11 as a contact in your phone!
Sunset on August 11, 2020
Your weather photos: Double rainbows, lightning & more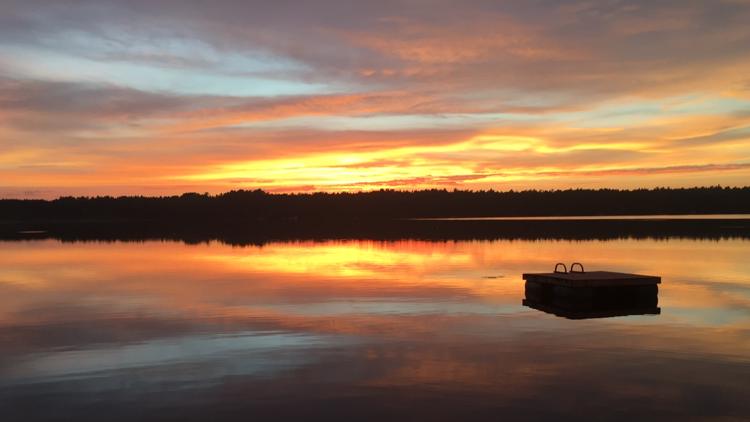 Have a weather-related closing?
If you have a school, organization or activity that you would like included in the KARE 11 closings list fill out the form below.