MINNESOTA, USA — Sunshine continues into Monday, with temperatures taking a slight dip into the upper 60s to lower 70s. It'll be another great day to get outside!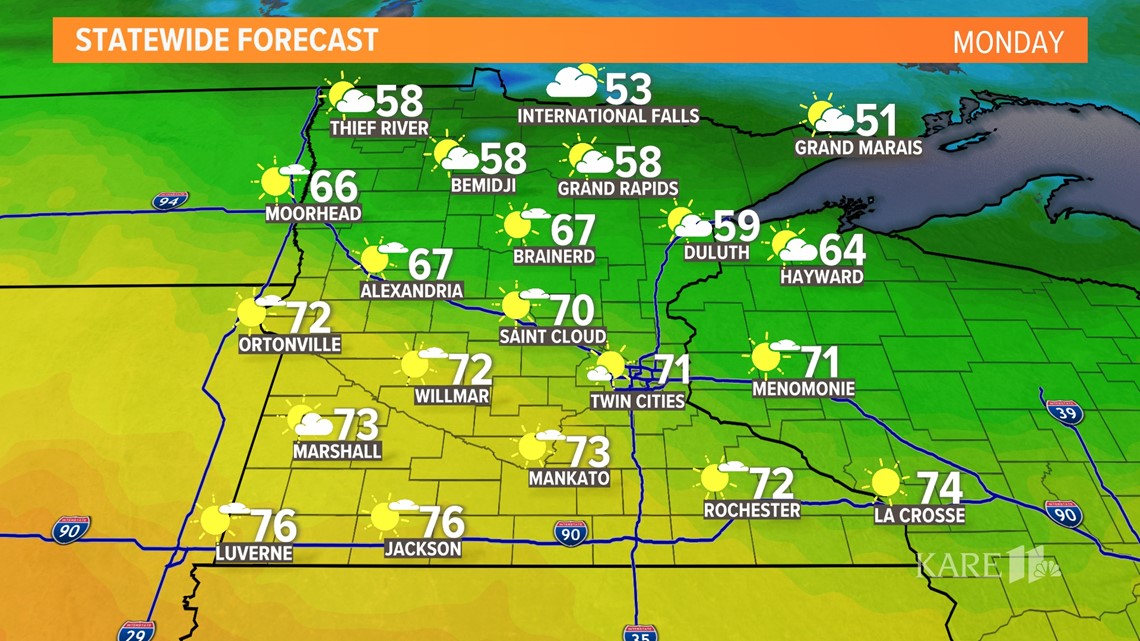 Rain chances return by Tuesday. Most of it is forecast to fall across the southern part of the state, but we should see some wet weather around the Twin Cities as well. Expect some isolated showers tomorrow morning and again for the evening, and turning more widespread for the metro overnight into Wednesday morning. Showers wrap up soon after daybreak Wednesday.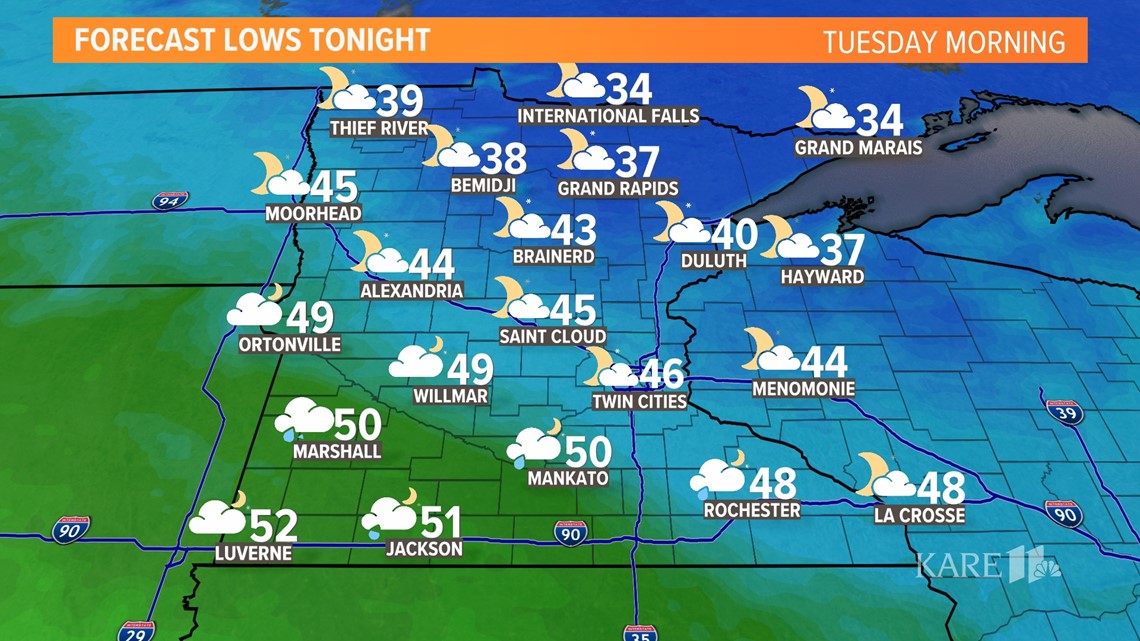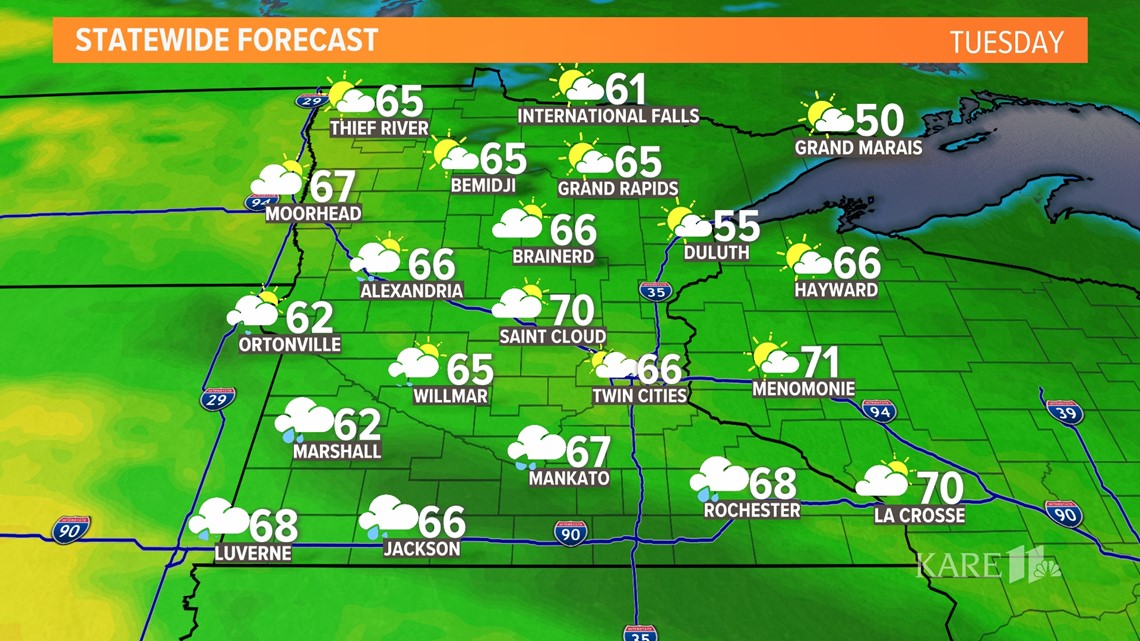 We're tracking a stronger cold front that could bring our next chance for strong thunderstorms. It's forecast to arrive Thursday afternoon. After a warmer day in the mid 70s and noticeable humidity, watch for a rumbly afternoon and evening.
Behind this front, much cooler temperatures. By next weekend, we may have a tough time reaching 60 degrees.
Text your weather-related photos or videos to 763-797-7215. While you're at it, save KARE 11 as a contact on your phone!
YOUR PHOTOS: Minnesota storm damage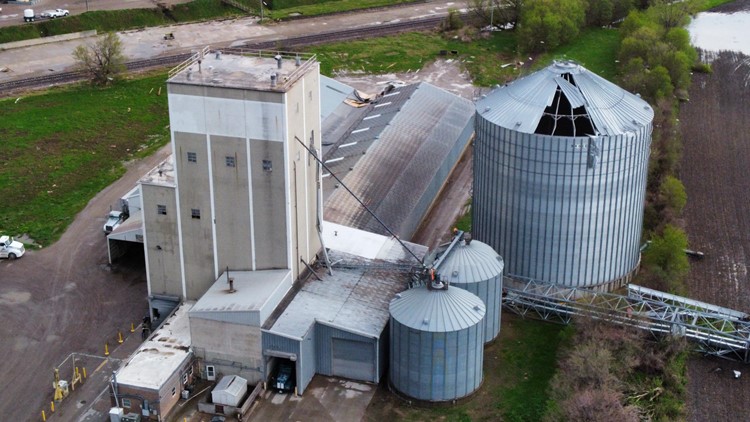 Have a weather-related closing?
If you have a school, organization or activity that you would like included in the KARE 11 closings list fill out the form below.
Watch the latest deep-dives and explainers on weather and science in our YouTube playlist: