MINNESOTA, USA — th MSP topped out at 88° on Saturday breaking the old record of 87° set back in 1897. In fact, our morning low was the average high for late September.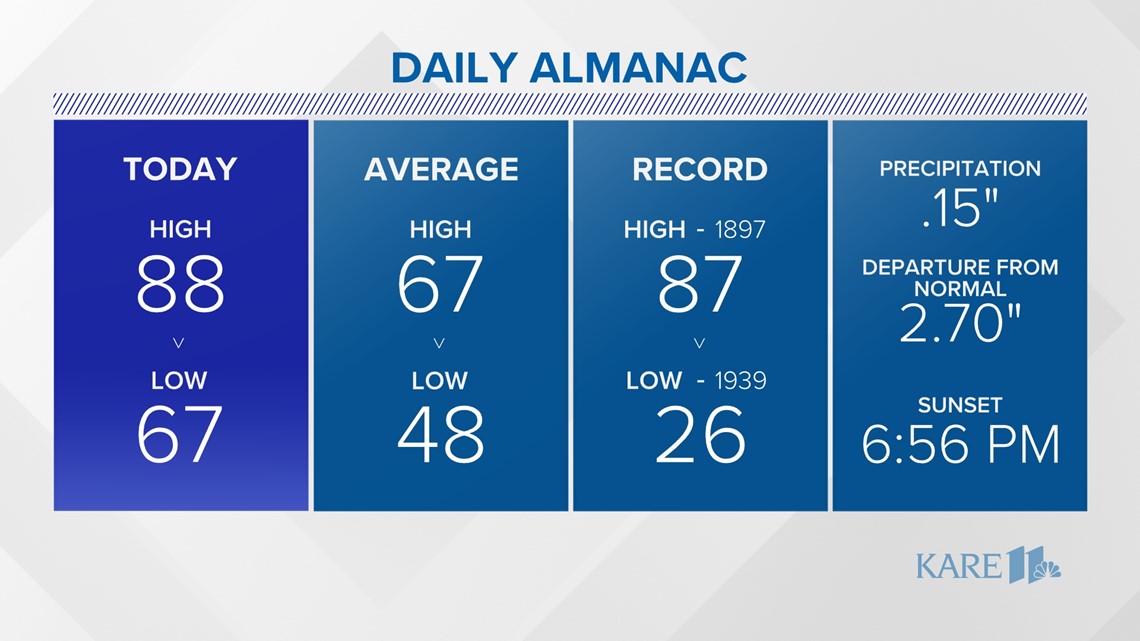 This is our 98th 80-degree day; Sunday is likely our 99th and we could see number 100 on Monday.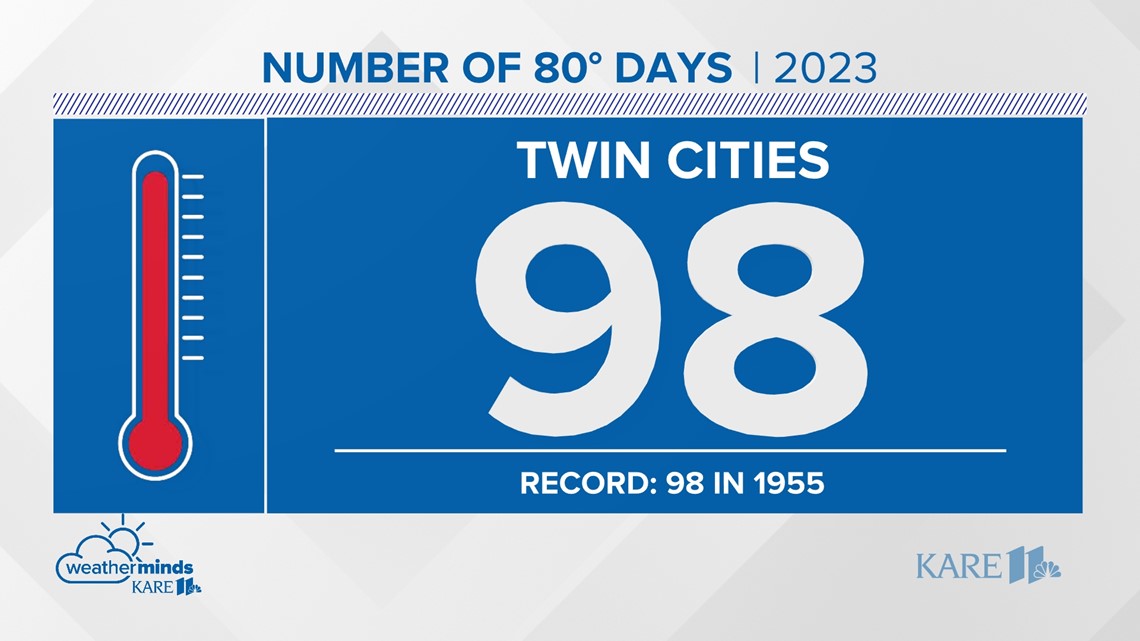 There could be some isolated morning showers popping up around the Metro Area during the Twin Cities Marathon.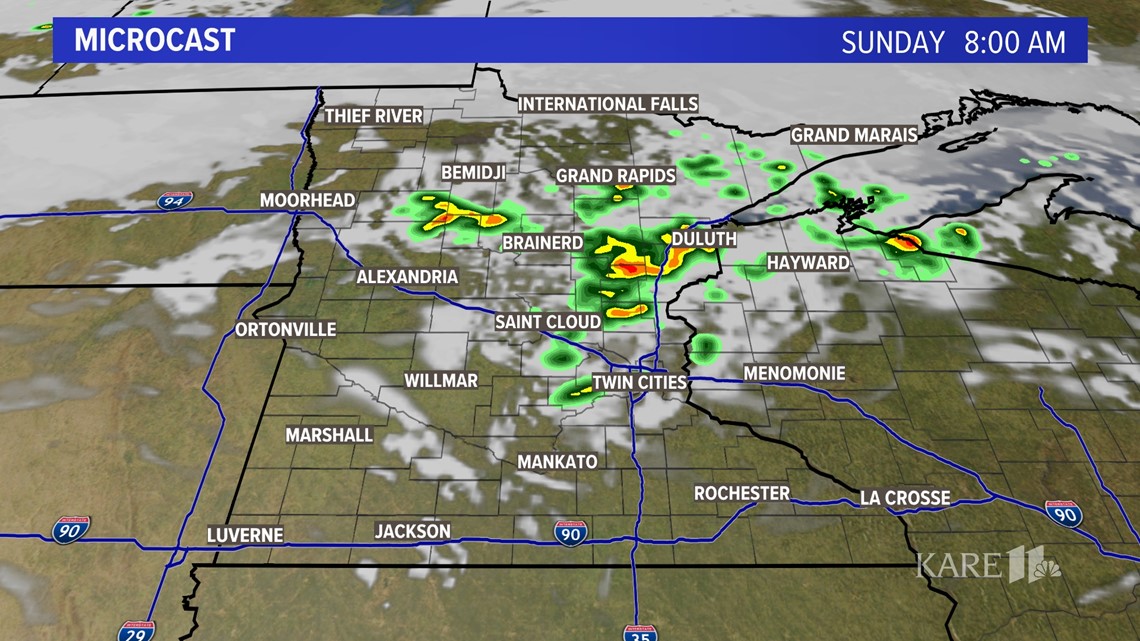 As the warm front moves north, showers and thunderstorms will move with it. There is a greater chance of rain in central and northern Minnesota; especially towards the Arrowhead region extending into northern Wisconsin.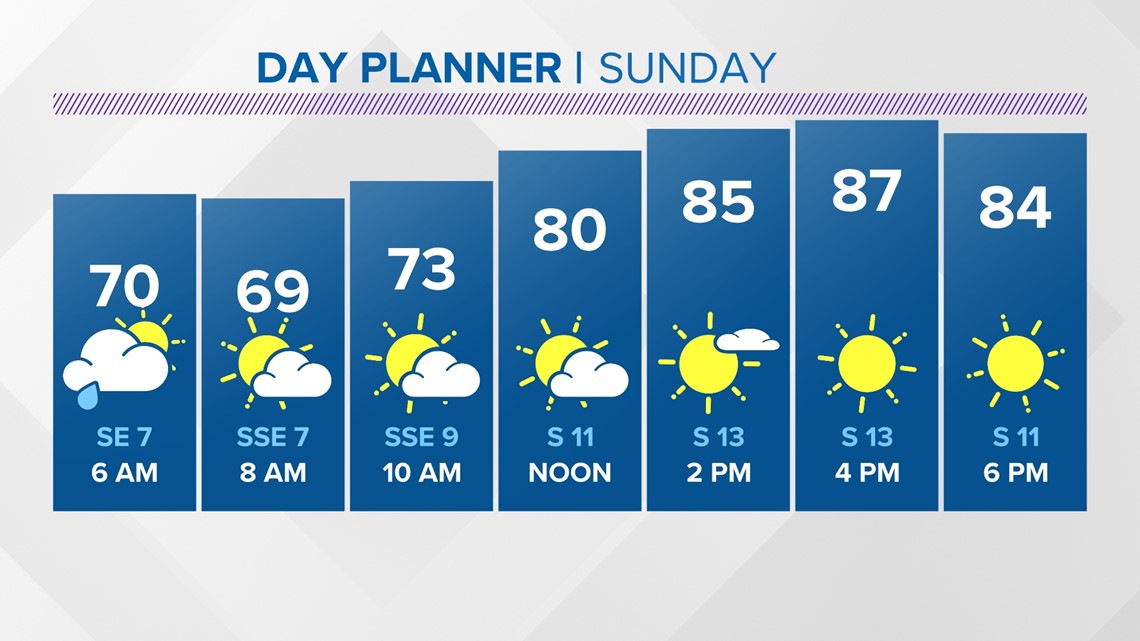 Temperatures will climb into the 80s across much of the region on Sunday with a chance of seeing some low 90s in southern Minnesota and Wisconsin. The mercury will be a bit cooler towards Lake Superior where there will be more clouds and scattered rain.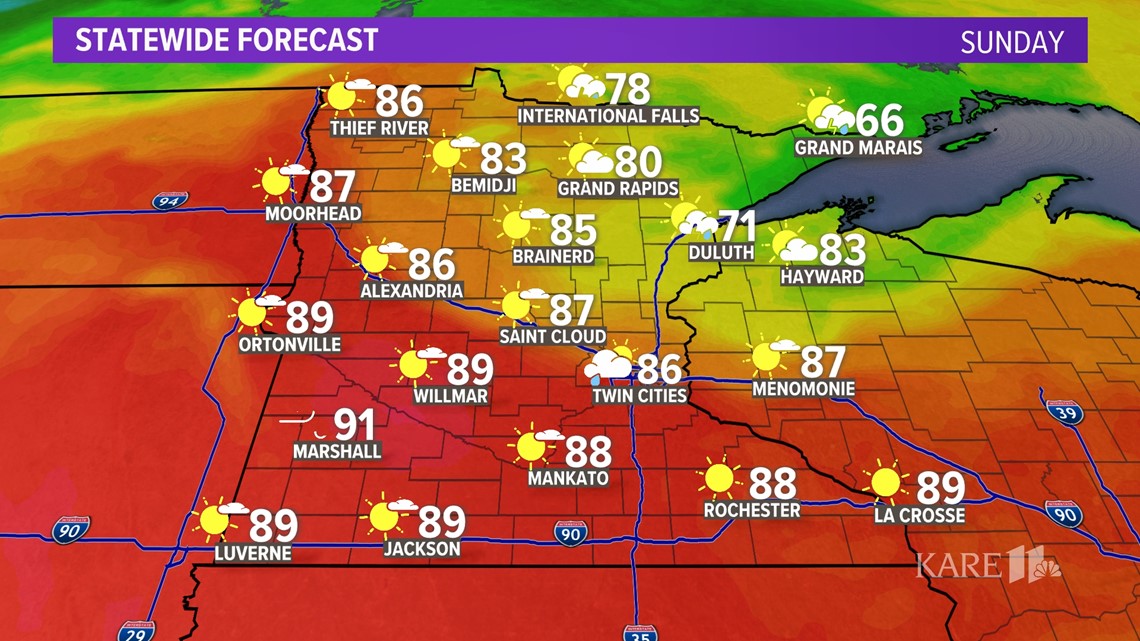 It will feel muggy through early next week. Rain chances return Tuesday with scattered rain in western Minnesota that could reach the Twin Cities later in the evening. There will be some lingering morning rain on Wednesday with seasonal temperatures back in the 60s by Thursday. There will be a chance of some passing showers on Friday too, but it looks like it will be mainly during the morning hours.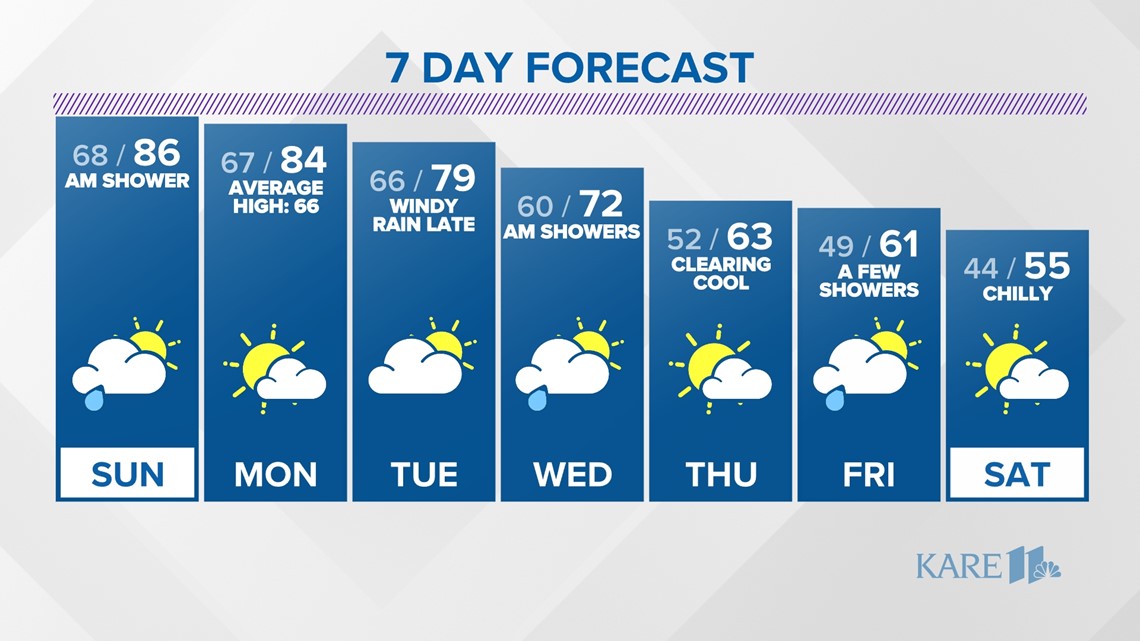 Text your weather-related photos or videos to 763-797-7215. While you're at it, save KARE 11 as a contact on your phone!
PHOTOS: Fall colors popping across Minnesota
Have a weather-related closing?
If you have a school, organization, or activity that you would like included in the KARE 11 closings list fill out the form below.
Watch the latest deep dives and explainers on weather and science in our YouTube playlist: