MINNESOTA, USA — A clear night tonight with winds down to the low 60s. The mid 50s statewide with light winds.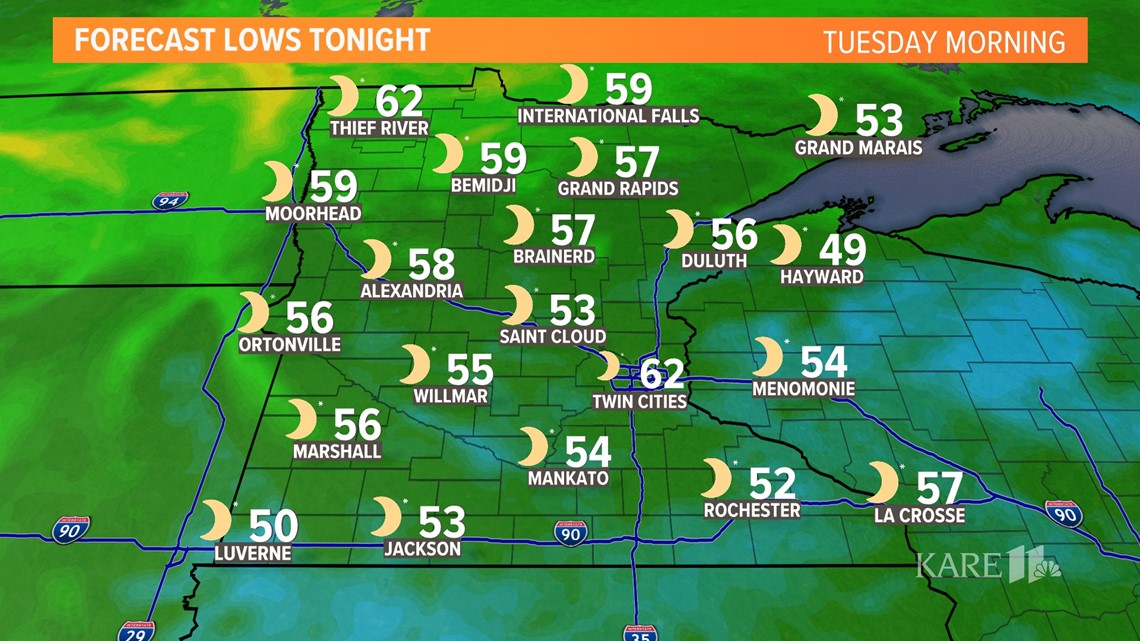 The sun will keep on shining bright into Tuesday with temperatures a few degrees above average.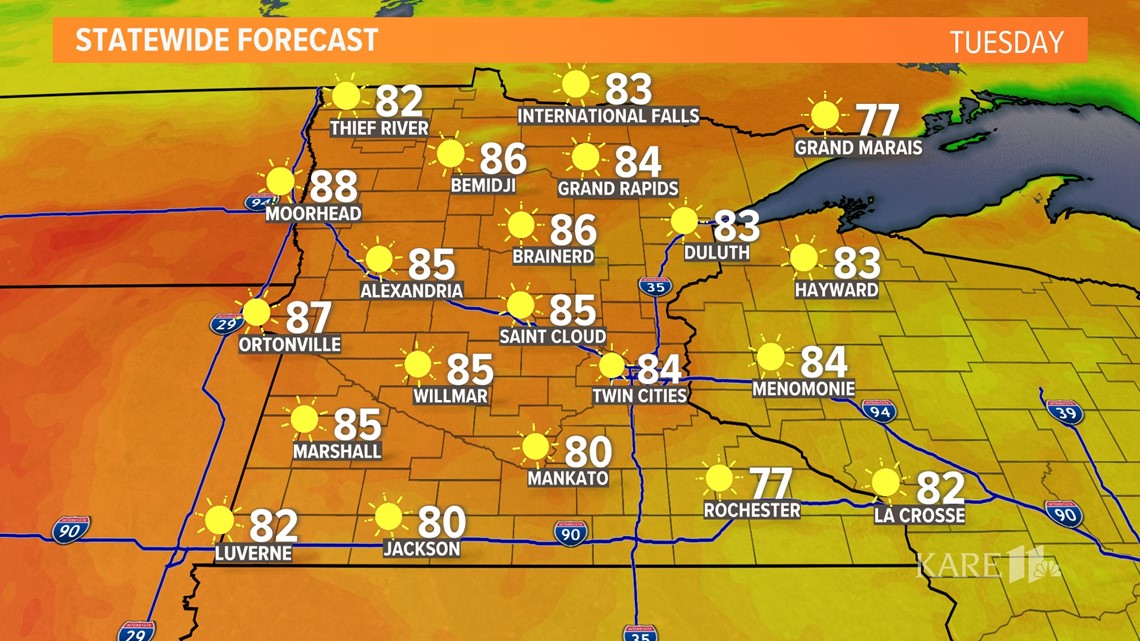 Later in the week temperatures bounce back to the low to mid 80s, before warming back up this weekend.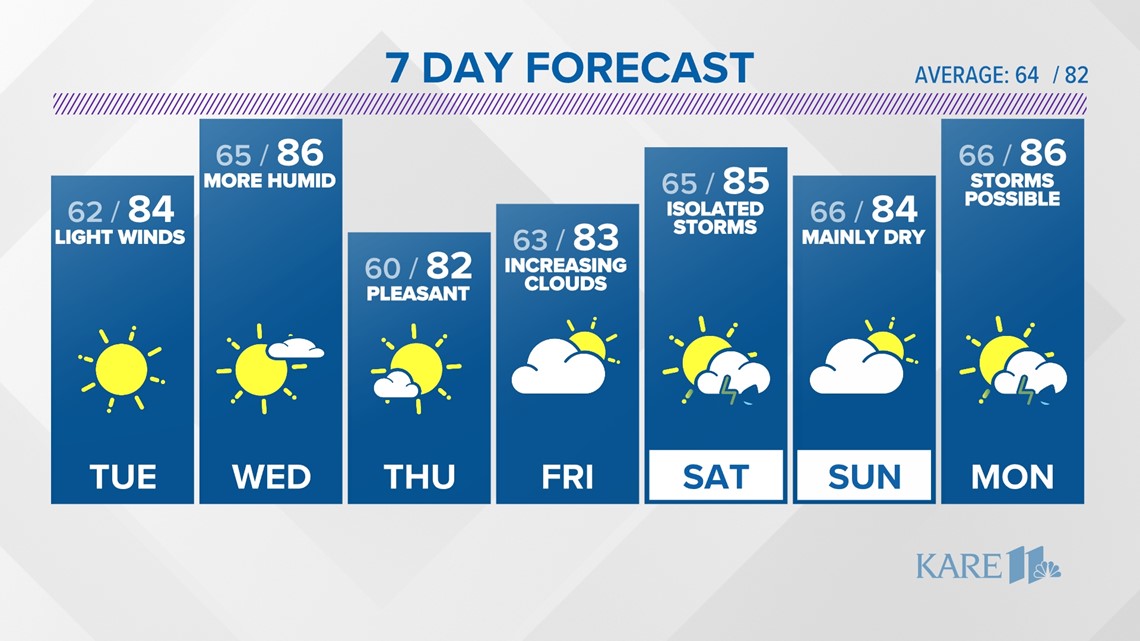 It looks like we stay rain-free until late in the week into next weekend when a weak disturbance brings back a chance for showers and storms.
2022 Twins Weather Day at Target Field
Text your weather-related photos or videos to 763-797-7215. While you're at it, save KARE 11 as a contact on your phone!
YOUR PHOTOS: May 2022 Rainbows
Have a weather-related closing?
If you have a school, organization or activity that you would like included in the KARE 11 closings list fill out the form below.
Watch the latest deep-dives and explainers on weather and science in our YouTube playlist: