GOLDEN VALLEY, Minn — A clear, calm, cool start to your Saturday. Temperatures have fallen into the mid to upper 30 up north and into the upper 40s to low 50s in the metro.

Plenty of sunshine on tap for the entire state with lighter winds will give us a beautiful day statewide.

Sunday we warm up a few degrees, for a seasonal day temperature wise. Morning lows drop to near 50 this weekend with quite a few 40s on the map as well! Summer plants don't tend to like temps below 50 so we will be watching that.

The next chance of showers is Monday, but the front moving in doesn't bring a lot of moisture, so it looks like a very minimal chance at this point. But the heat and humidity does return with widespread middle to upper 80s and for some into the low 90s next week.
Text your weather-related photos or videos to 763-797-7215. While you're at it, save KARE 11 as a contact in your phone!
Your weather photos: Rainbows, clouds & more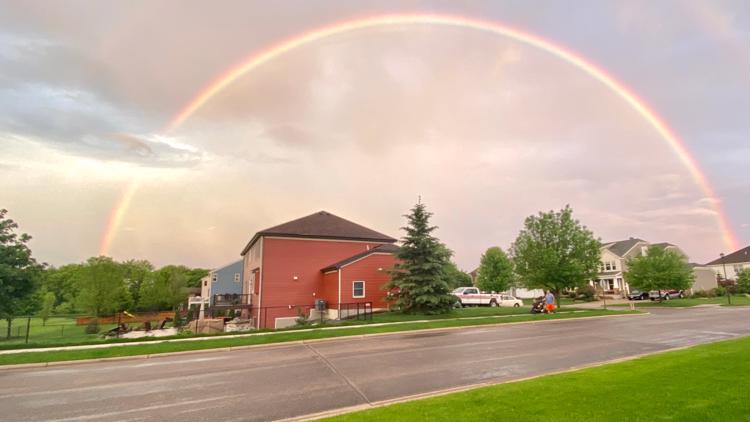 Have a weather-related closing?
If you have a school, organization or activity that you would like included in the KARE 11 closings list fill out the form below.