GOLDEN VALLEY, Minn. - Watching the Cubs come back to stay alive in the 2016 World Series Sunday night took me back to October 30, 1991 when Minnesotans were celebrating the Twins second World Series win in four years time. Folks had no idea what was going to unfold over the next few days.
High temperatures in the days leading up to Halloween 1991 were actually warmer then this past weekend, with thermometer reaching in the mid 60s on the 29th and then dipping dramatically to 32 degrees on the 30th. A storm was forecast for that Halloween, a cold, heavy rain storm that was drawing a huge amount of moisture from the gulf.
By 4 a.m. Halloween day, 1991, the National Weather Service (NWS) knew that there could be snow mixing in with the heavy rain, the storm had intensified and was pulling a healthy batch of frigid Canadian air. The watch soon turned into a warning, and it now looked like the bulk of the moisture was going to come in the form of snow, with the potential of a foot or so.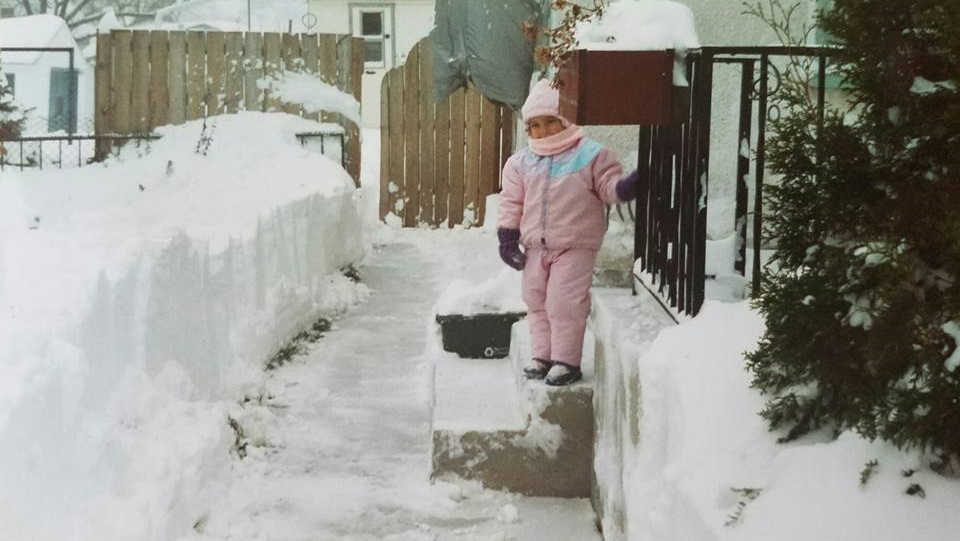 You need to remember back in 1991 weather information was not easily available on smart phones or social media. Major updates and changes to this forecast would only be available by radio and television updates. The snow started that fateful day at 11 a.m. and basically never let up. People struggled to get home from work and school on that Thursday as 3"-5" of snow was already piling up by late afternoon.
"As the afternoon faded into evening a surreal scene unfolded with kids attempting to trick or treat wearing coats and boots and pumpkins were covered with a snowy blanket." read an article from the Star Tribune the day after Halloween. Minnesotans experienced in the woes of winter realized it would be a loooong season, with a start like they were experiencing.
By midnight 8.2" of snow had fallen, a record for that date (in fact, it was a record for any day or month of October in the Twin Cities). The storm had intensified and moved into Iowa by Friday, November 1, but the cruel mistress of winter was not done with Minnesota. The snow kept falling, class was canceled at 900 schools, and businesses including 3M, Dayton's, Honeywell, and the Carlson Companies called it a week and closed. Stores across the Twin Cities sold out of snow blowers, and plows struggled to keep the streets clear due to huge, icy ruts that lasted in some places for weeks.
By the time Friday wrapped up there was another 18.5" of snow in the Twin Cities, making for the biggest single snow storm event to ever drop on the metro. We're talking 28.4 inches. It was also the earliest snowfall of this size ever, with the 8.2" falling on Halloween, along with the 24 hour snowfall total of 21", also surpassing the old record.
Mother Nature wasn't done. On Saturday the storm morphed into a blizzard, triggered by a low deepening over Lake Superior. Blizzard warnings were issued for much of the state as temperatures plummeted into the teens during that afternoon. The cold air stuck around, and by November 4 the Minneapolis-St. Paul International Airport temperature was reporting a record-breaking -3 degrees.
In terms of statewide snow totals, Duluth wound up with 36.9", Chaska 25", and Farmington 21.9".
"The Halloween Blizzard of 1991 still stands as a benchmark blizzard in Minnesota that other storms are compared to 25 years later," the NWS recalls. Many use more colorful terms when remembering the impact of that legendary storm, but whether you loved it or hated it... no one can deny the Halloween Blizzard was an amazing display of Mother Natures power., especially when compared to a typical Halloween and the climatology of this date in history.
Halloween is typically a partly cloudy day with highs in the low 50s and lows in the mid 30s, with rain only 26 percent of the time. This year will be warm with highs reaching into the low 60s, windy, with a few rain showers up north this evening.
The good news? No parkas or snow boots needed.