KABETOGAMA, Minn. — Rising water levels across the Rainy River Basin this month have caused widespread flooding for resorts, cabin owners and residents in northern Minnesota, disrupting the start of the summer vacation schedule and creating uncertainty over the next several weeks.
According to the National Weather Service, conditions have caused a "historic flood that has already exceeded the records set in the 2014 flooding, and could break all-time records" for some areas. The Rainy River Basin incorporates parts of northern Minnesota and Ontario, covering a wide swath of land from Lake of the Woods all the way east past Ely.
Tanner Steinlicht and Al Bistodeau, whose families just took ownership of Sandy Point Lodge and Resort on Lake Kabetogama less than two weeks ago, shared photos with KARE 11 of a large wall and sandbags surrounding their property.
"It's been so bad, that our levees have broken several times," Bistodeau said. "The last time it broke out in front, it took four and a half hours to secure it again. So, it's bad."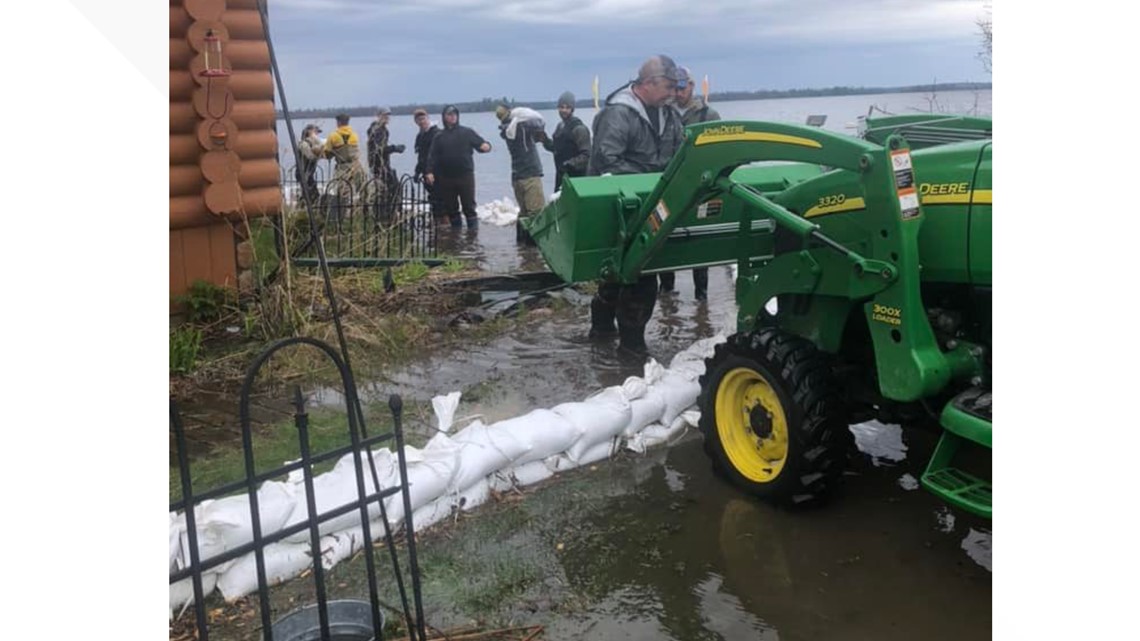 While many customers have still expressed interest in visiting and fishing at Sandy Point, the owners said they're basically shut down for the moment, until water levels recede.
Sandy Point sits on Voyageurs National Park, which has been shutting down trails and campsites because of the rising floodwaters.
And further west, near International Falls on Rainy Lake, similar scenes are playing out. MNDOT used an "emergency lift" to preserve flooded Highway 11 this month, and sandbagging efforts have been constant.
Koochiching County Sheriff Perryn Hedlund said six other roads remain closed, and up to 700 homes in his area have been impacted in some way by the flooding.
"It's hard for people, and people are starting to lose their homes. So, it's painful to watch," Hedlund said, "but we're going to do everything we can to support our community."
According to his reading of Rainy Lake levels, the sheriff said he anticipates reaching historic 1950 flood levels by the end of the week.
"Right now, we're in unfamiliar territory," Hedlund said, "but in about four or five days, we're going to be in uncharted territory."
The National Weather Service has said people across the Rainy River Basin should be prepared for high water levels to last through June.
At Sandy Point Lodge and Resort, the owners hope that things will be running smoothly by Fourth of July.
"All we do have is optimism," Tanner Steinlicht said. "Obviously it's a heartbreaking situation, but if you're not positive, there's no way you're going to make it through."