MINNEAPOLIS — The low pressure system winding it's way over the Great Lakes pulls cold air and moisture into eastern Minnesota and western Wisconsin, including the metro.
Snow is heaviest for the afternoon hours with winds picking up to create blowing and drifting as well.
Because of this, there is a Winter Weather Advisory for most of Minnesota and a Winter Storm Warning for western Wisconsin and extreme eastern central Minnesota in effect from midnight tonight through 12 a.m. Tuesday.
The advisory area can generally expect 1" to 4" of snow, whereas the higher amounts are forecast into Wisconsin for the warning area.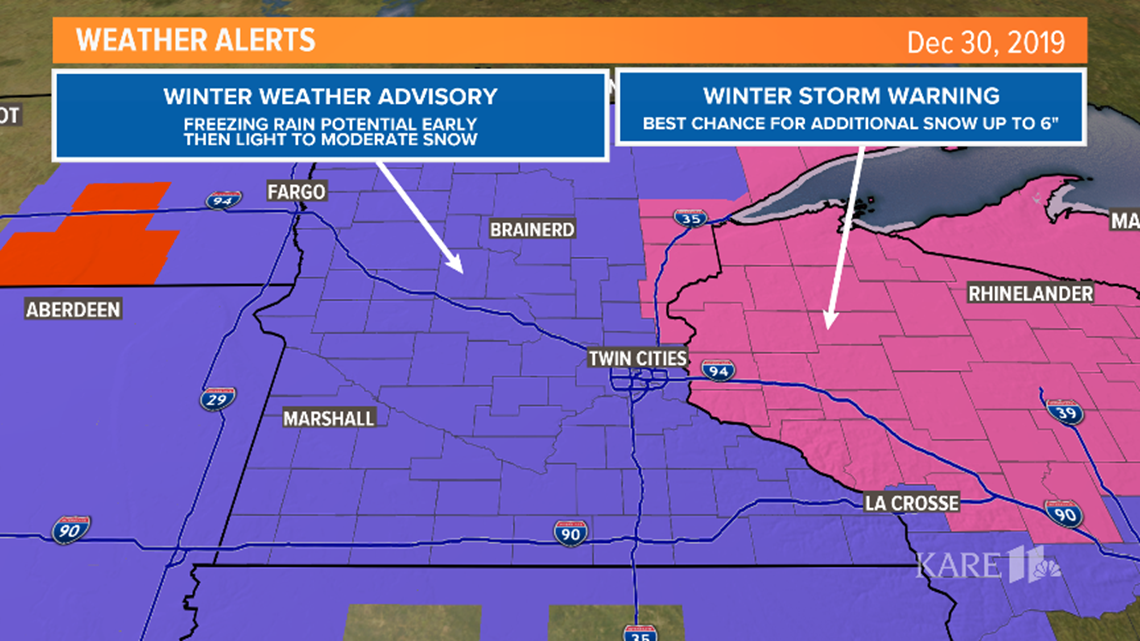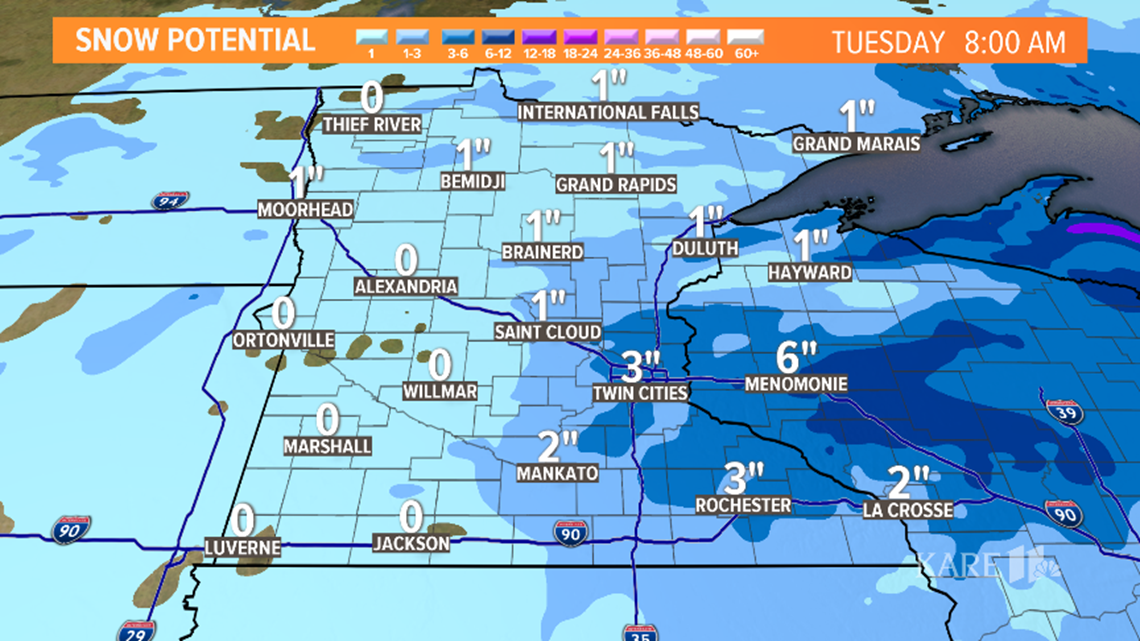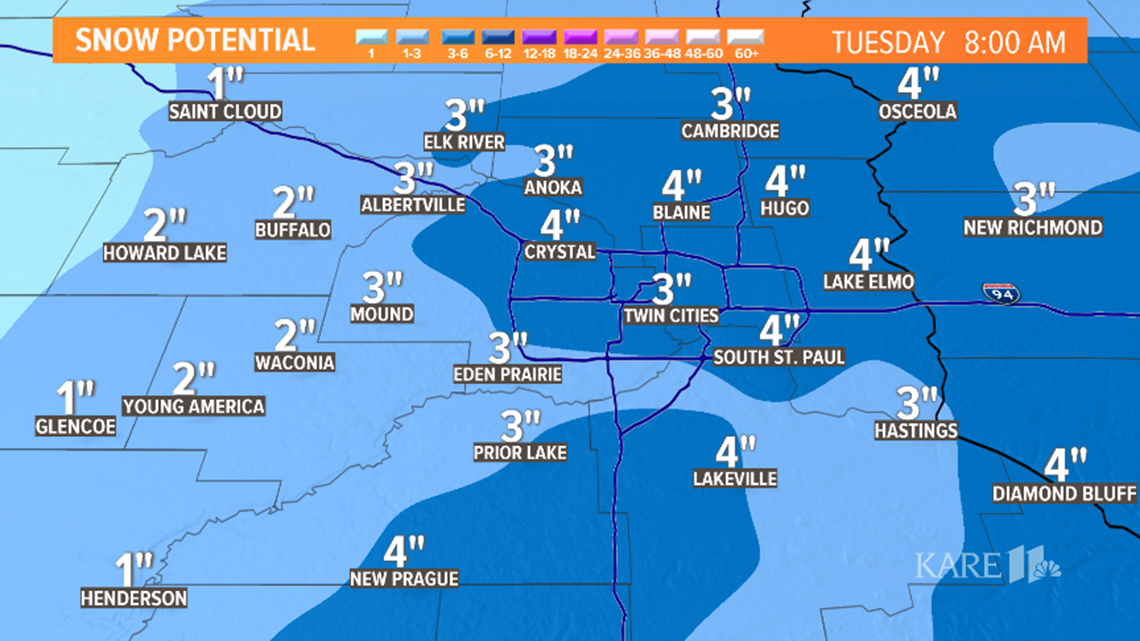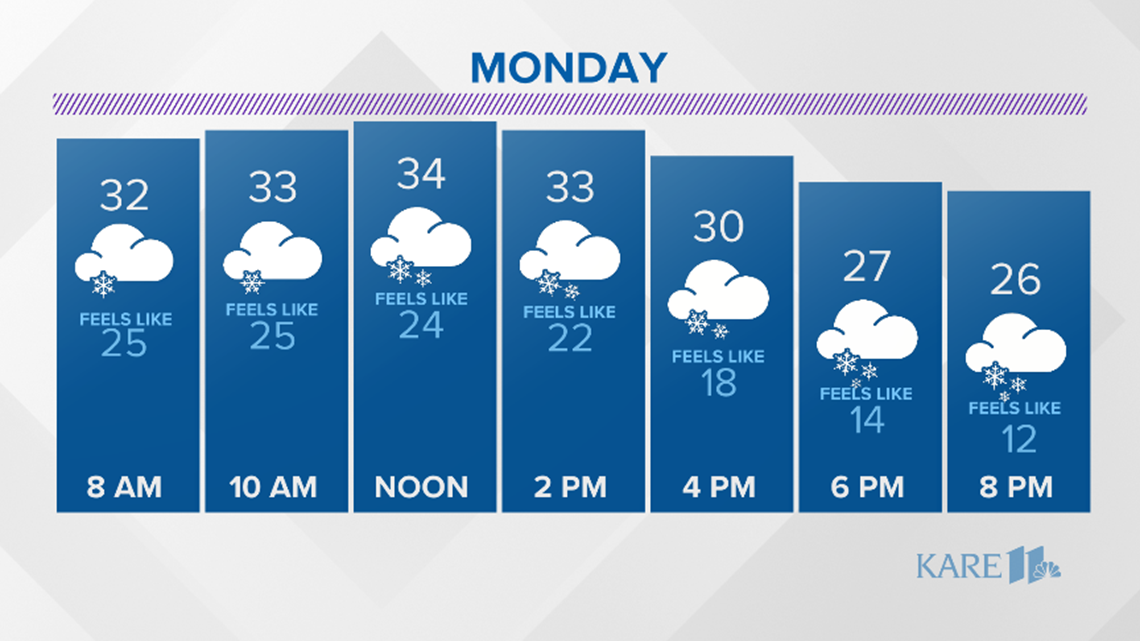 We do NOT see any blast of arctic air behind the storm system. Temps should still run 5-10 degrees above normal through next week which means highs in the upper 20s to low 30s.