The winter storm watches and warnings across the region have been allowed to expire as the snowfall comes to end this afternoon.
A winter weather advisory is in effect for the metro and southeastern Minnesota until 5pm.
Snow totals of 5-7" were recorded across the metro since Friday evening, but not all of that was added to the snow pack as a wintry mix helped limit accumulations Saturday afternoon.
Farther north, where the snow was uninterrupted through the weekend, totals over a foot were common from Brainerd to Duluth.
Now that the storm has moved on, the forecast remains quiet through the next week.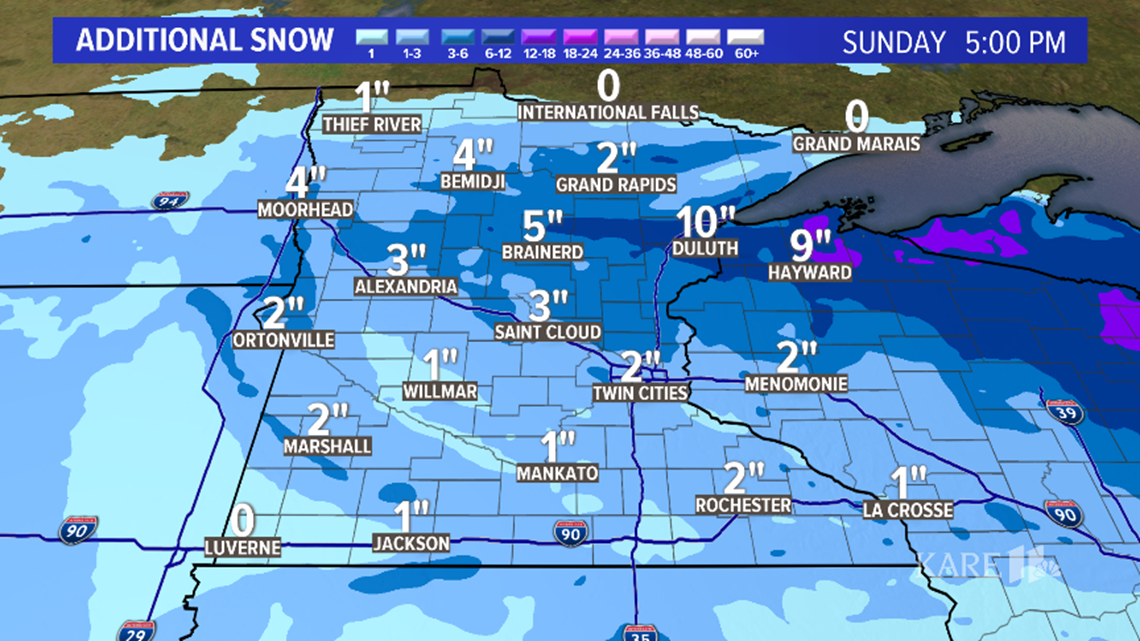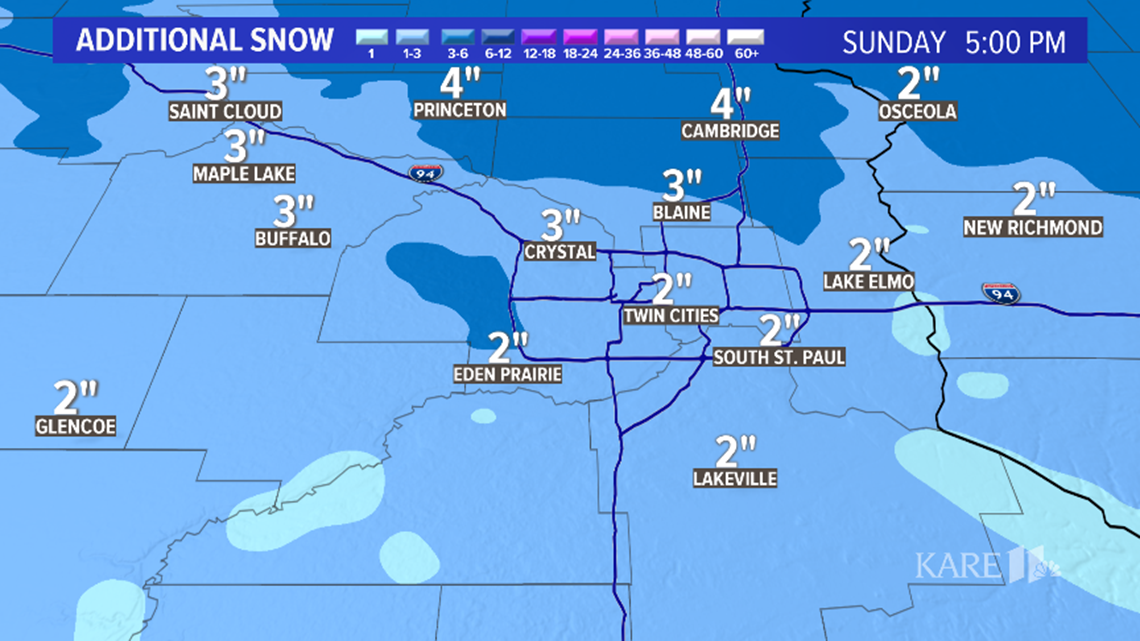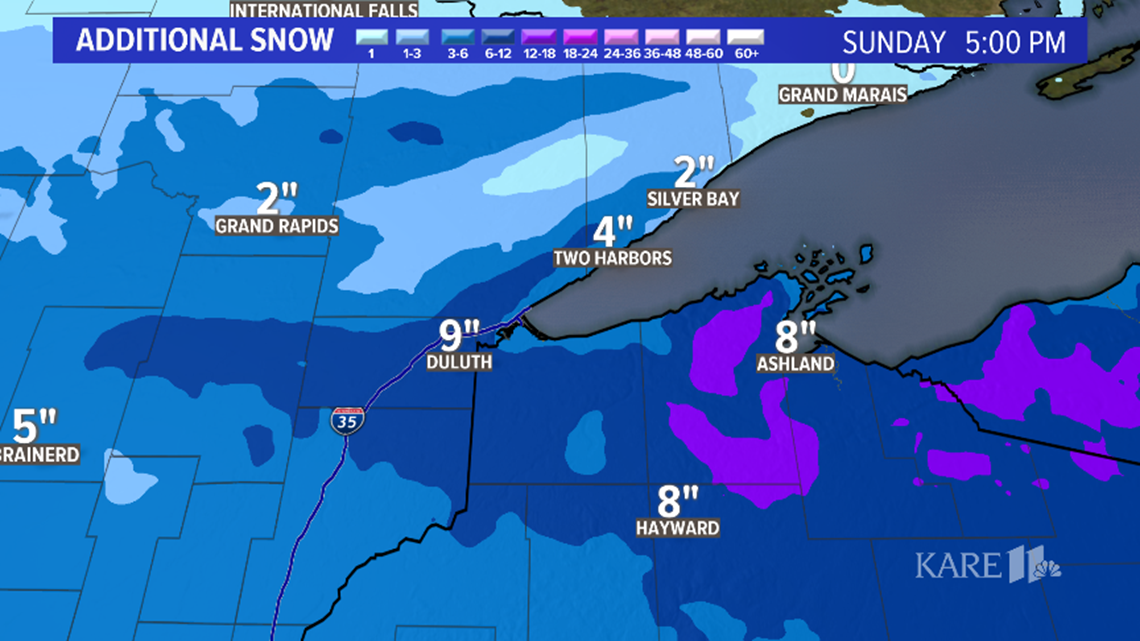 1 to 2 FEET of snow in Duluth and up the higher terrain of the North Shore.
10 to 13 foot waves on the shores of Lake Superior by Sunday
50 mph wind gusts Saturday.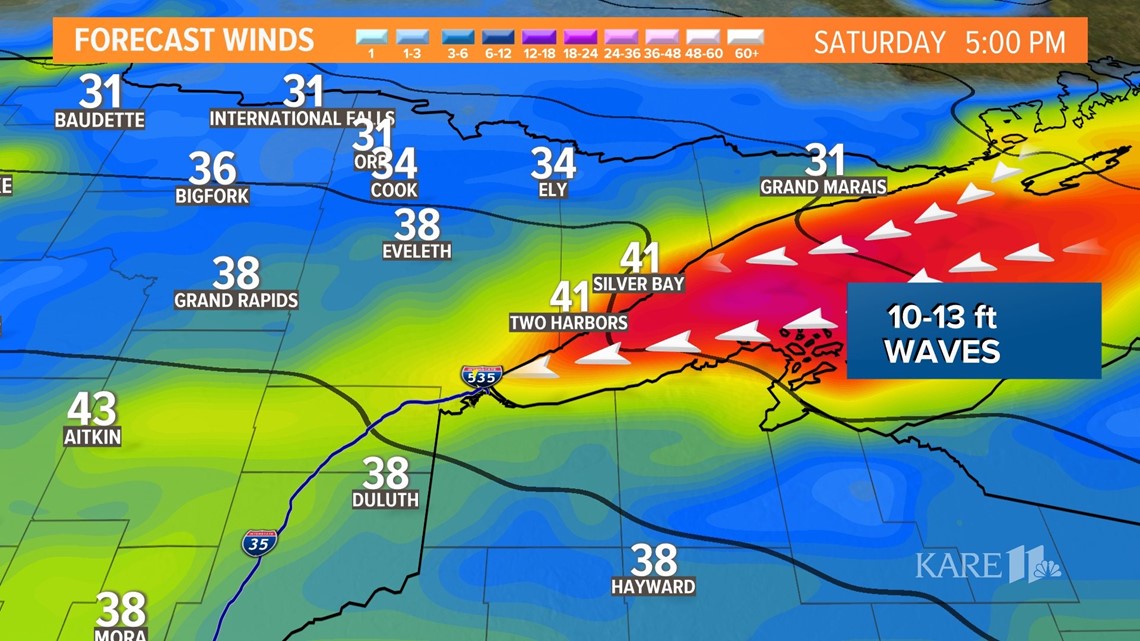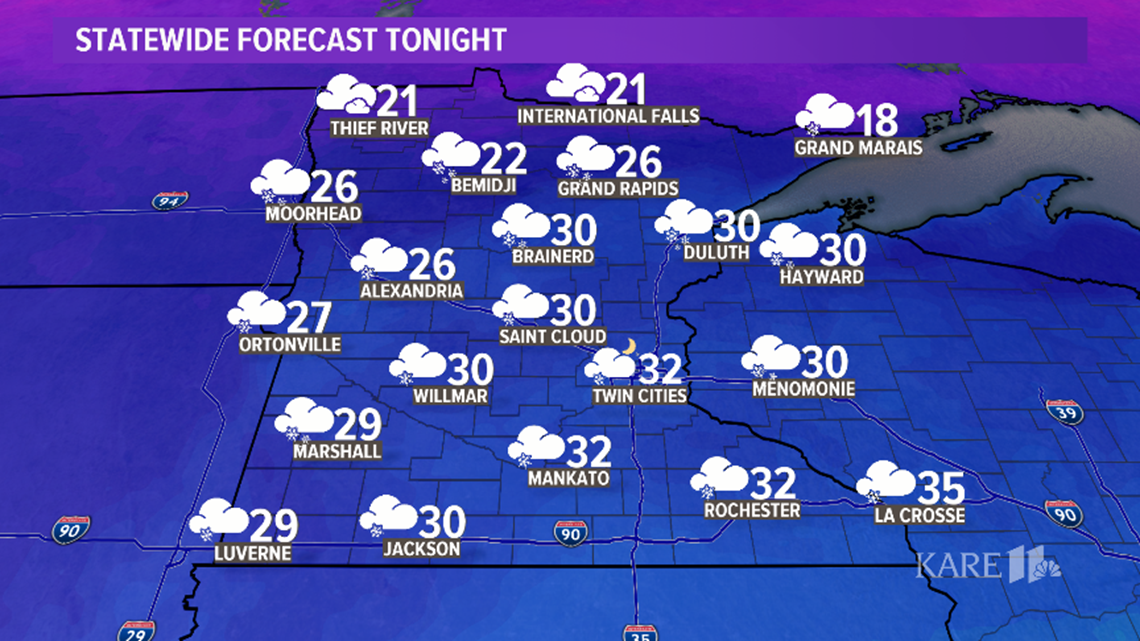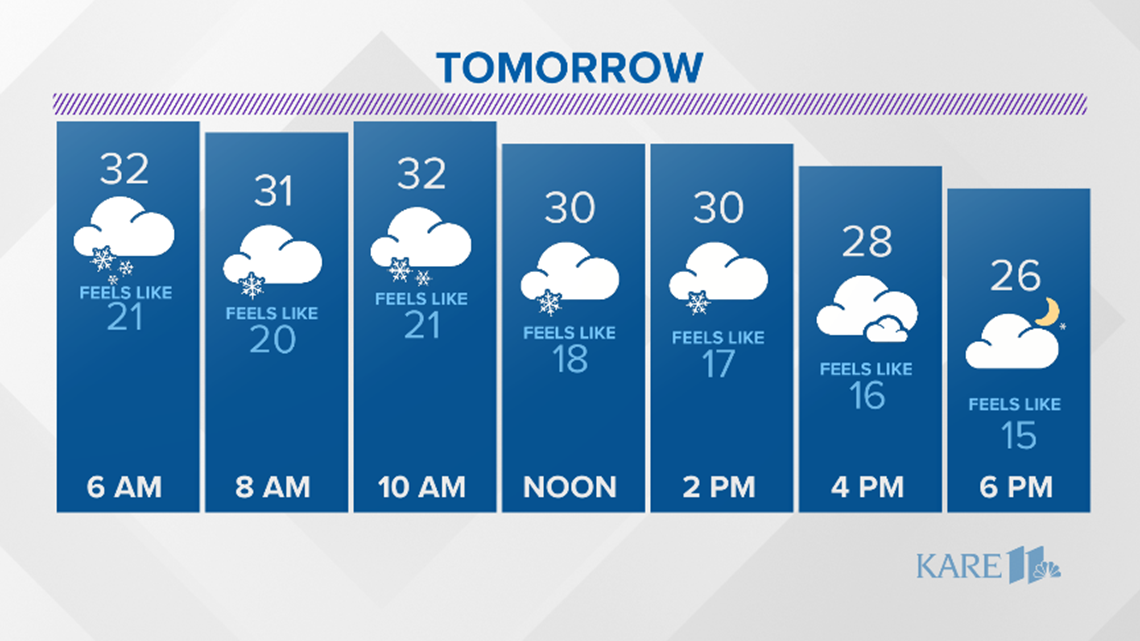 The best chance of seeing heavy snowfall accumulations is across the northern half of Minnesota, but even a minor shift in the track could drastically change things for the Twin Cities. At least a few inches of wet snow looks likely at this point in the metro but some places in northern Minnesota could see a foot to 18 inches of snow.
Stay tuned for the latest!