MINNEAPOLIS — NOAA has issued its winter outlook for this year, and depending on how you feel about snow, you may want to pack your bags.
The National Oceanic and Atmospheric Administration (NOAA) predicts that much of the "Northern Plains," including Minnesota, Wisconsin and the Dakotas, will see above-average precipitation for the winter of 2019-2020.
For those who don't like snow, that could be discouraging. But at least temperatures are looking less dismal.
That same Northern Plains region will see "equal changes" of relatively warm, cool, or average temperatures, while the rest of the country is looking warmer than normal. No region is predicted to be colder than normal.
In the image below, orange shades mean warmer than normal, while white means "relatively warm, cool or average temperatures are all equally likely."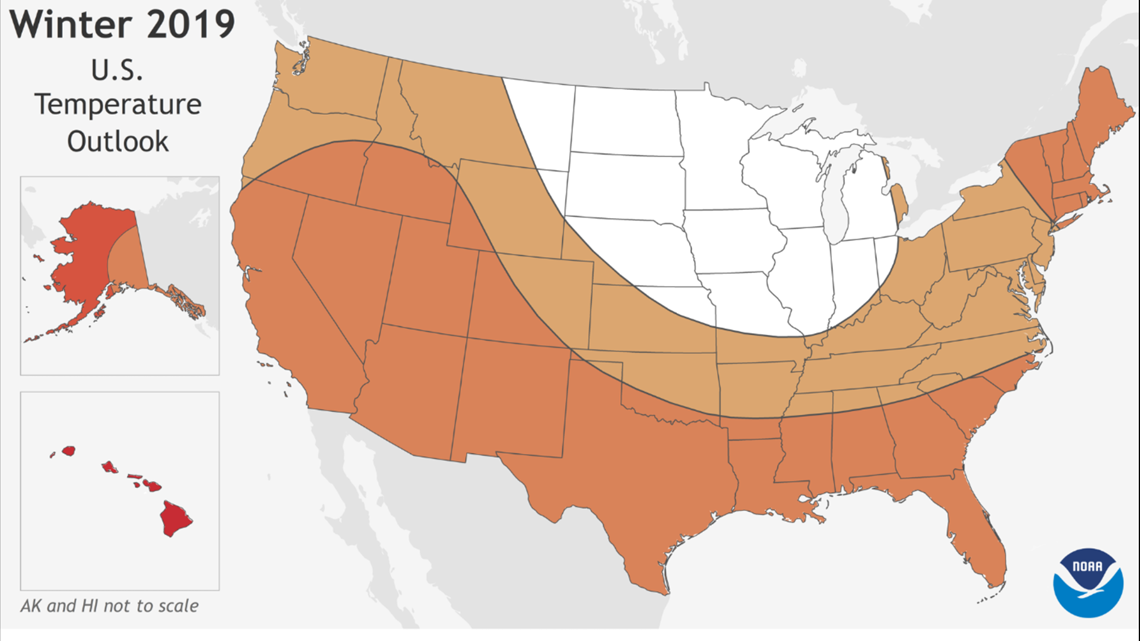 In the image below, orange shades mean drier than normal, teal means wetter than normal, and white means "relatively wet, dry, or near-average."