The man has been identified as 30-year-old Seth Nelson from Battle Lake.
Two tornadoes touched down in the county, creating a 6- to 9-mile path of damage, according Otter Tail County officials.
The first tornado was reported at 5:08 p.m., 6 miles south of Dalton, and the second tornado was reported at 5:11 p.m., also 6 miles south of Dalton and half a mile from Interstate 94, in Grant County, traveling northwest, officials said.
Nelson was working in a repair shop with his coworker, Nate Erickson, when the tornado hit. Erickson said he and Nate were watching the funnel cloud.
"It kind of would start to form and go away, and then it would start to form a little more and go away, and we honestly just thought it was a joke," Erickson said. "We were taking Snapchat video footage of it ... and all of a sudden it hit the ground and started picking stuff up and coming right for us."
Erickson and Nelson took cover in the shop. Erickson went underneath a tractor, holding on to what he thinks was the drawbar.
Erickson says the tornado pushed the tractor all the way to the back of the shop, with him hanging underneath. When it passed and Erickson got out from under it, the shop was gone.
"I ran around the corner [and] saw the house was still up, but then that's when I started yelling for Seth, looking for him," Erickson said. "I had so much dirt in my eyes, ears that I couldn't see nothing, couldn't hear nothing."
Erickson said a sheriff's deputy later told him what had happened to Nelson.
"Seth, he was a really awesome guy. I mean, there's no replacing him," Erickson said. "Everybody that knew him really enjoyed him and he's going to be missed by a lot of people."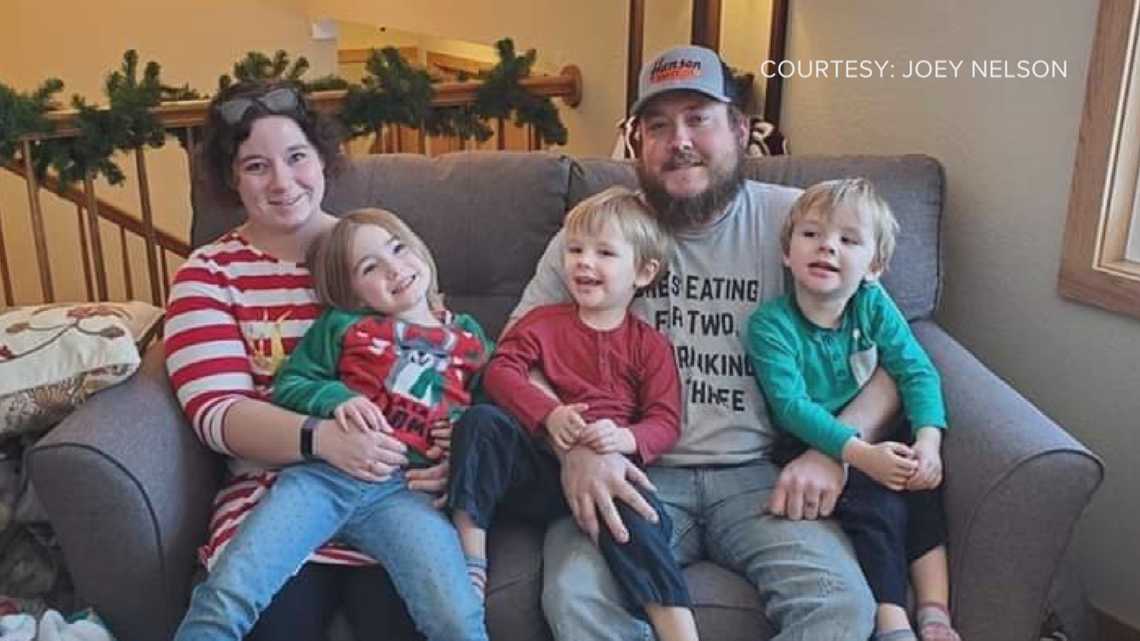 Erickson said Nelson and his wife, Joey, were married a few weeks ago. The two are parents to four children.
Erickson said the night before the tornado, the tractor which saved his life was being worked on by Nelson and other coworkers.
"[They] stayed here until 12:30, one o'clock in the morning the night before, getting those two sets of tracks on it. That track is what saved my life," Erickson said. "Those guys staying and busting tail to get that done, and then being back to work at 8 o'clock in the morning. You know, I can see how certain things can happen for a reason, but I don't understand the reason for losing somebody like Seth."
Two residents were also transported to the hospital and released with minor injuries.
Properties were damaged, and a home and machine shed were completely swept off their foundations, the sheriff's office said.
A GoFundMe has been set up to help Seth Nelson's family and the family that owns the heavily damaged land where he died.
Tornadoes on July 8, 2020