GOLDEN VALLEY, Minn — Plenty of sunshine on Sunday, but expect a slow increase of clouds throughout the afternoon hours. We stay dry with a daytime high around 73°. Enjoy the nice weather. Our next chance for rain is Monday.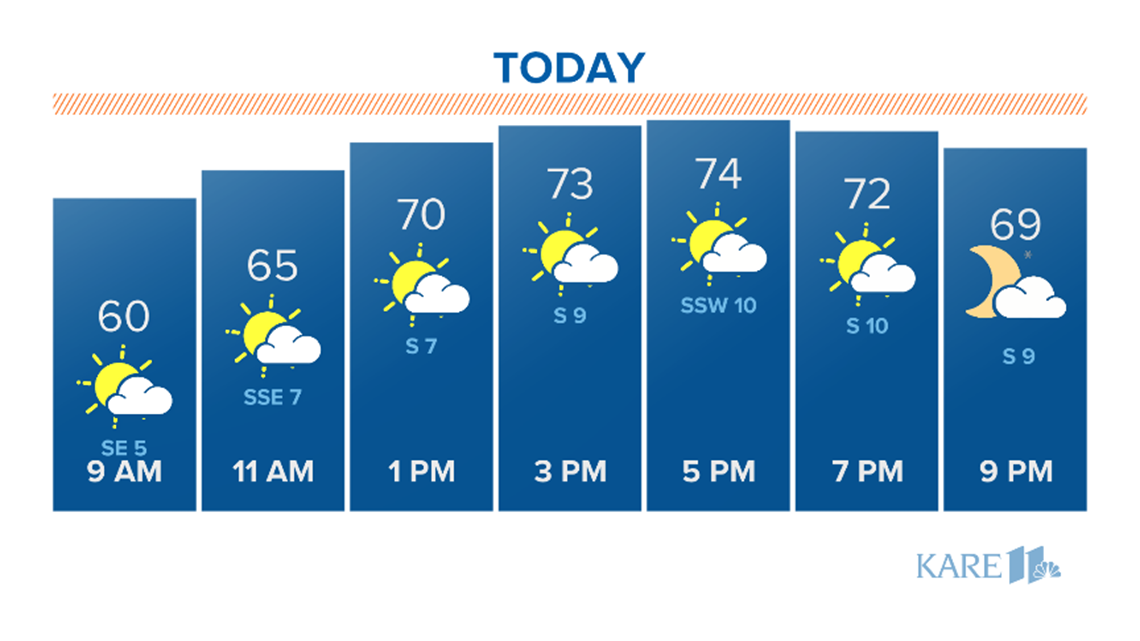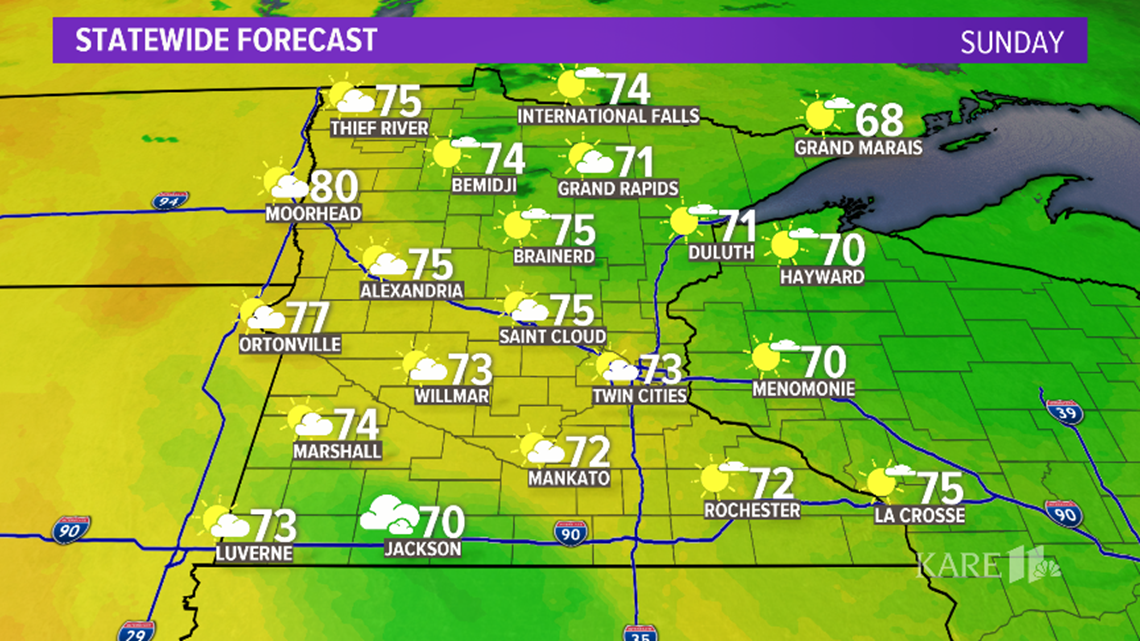 The front moving in Monday AM doesn't bring a lot of moisture, so the rain chances are scattered and a few thunderstorms will be possible. No severe weather expected. But the heat and humidity does return with widespread middle to upper 80s and for some into the low 90s next week.
Text your weather-related photos or videos to 763-797-7215. While you're at it, save KARE 11 as a contact in your phone!
Your weather photos: Rainbows, clouds & more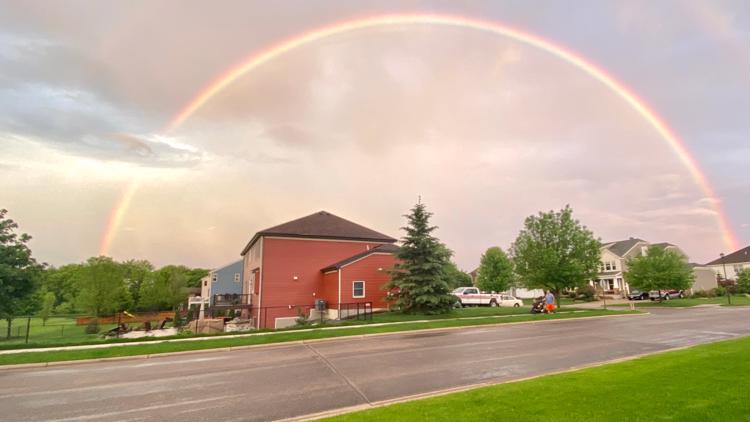 Have a weather-related closing?
If you have a school, organization or activity that you would like included in the KARE 11 closings list fill out the form below.