GOLDEN VALLEY, Minn — Cool, dry, mostly sunny weather will remain with us over the next few days as Canadian high pressure drifts overhead. This will keep temperatures in the upper 50s to lower 60s, sunshine will be abundant, and the wind will be light. Enjoy the lack of humidity while we have it!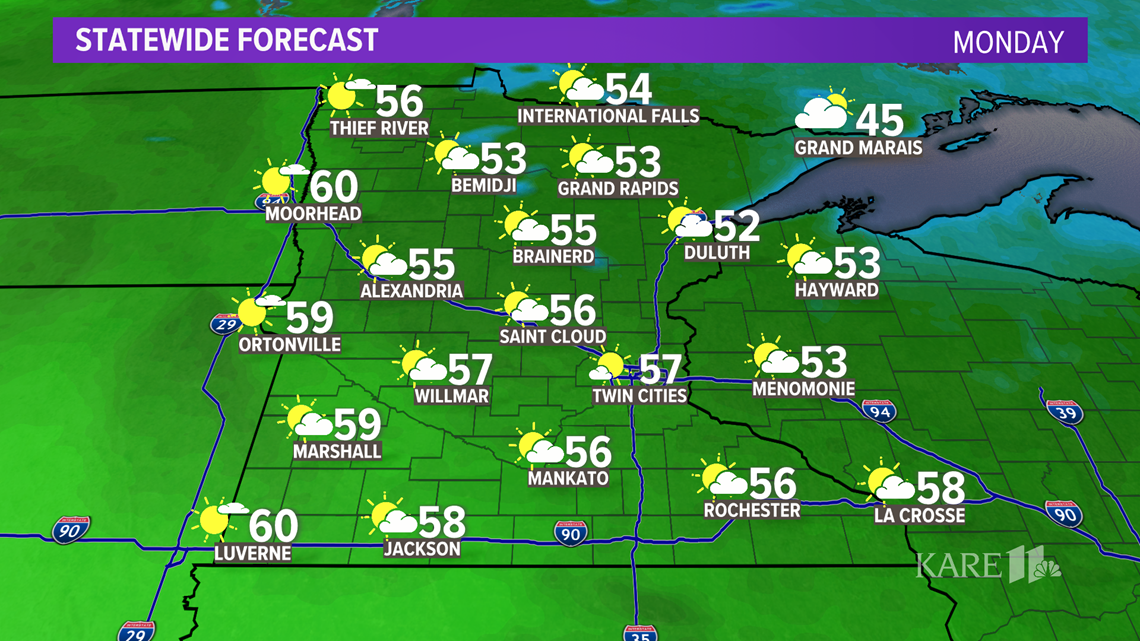 Watch for patchy frost tonight, mainly north of I-94, but no frost headlines have been issued for the state. Temperatures will hang in the mid to upper 30s around the metro tonight, but could be a couple degrees cooler Monday night into Tuesday morning.
We start to warm back up through the week, with temperatures nearing 70 by Thursday and Friday. Overnight lows will also be warming into the mid 40s. After midweek, we should be in the clear for planting across the metro!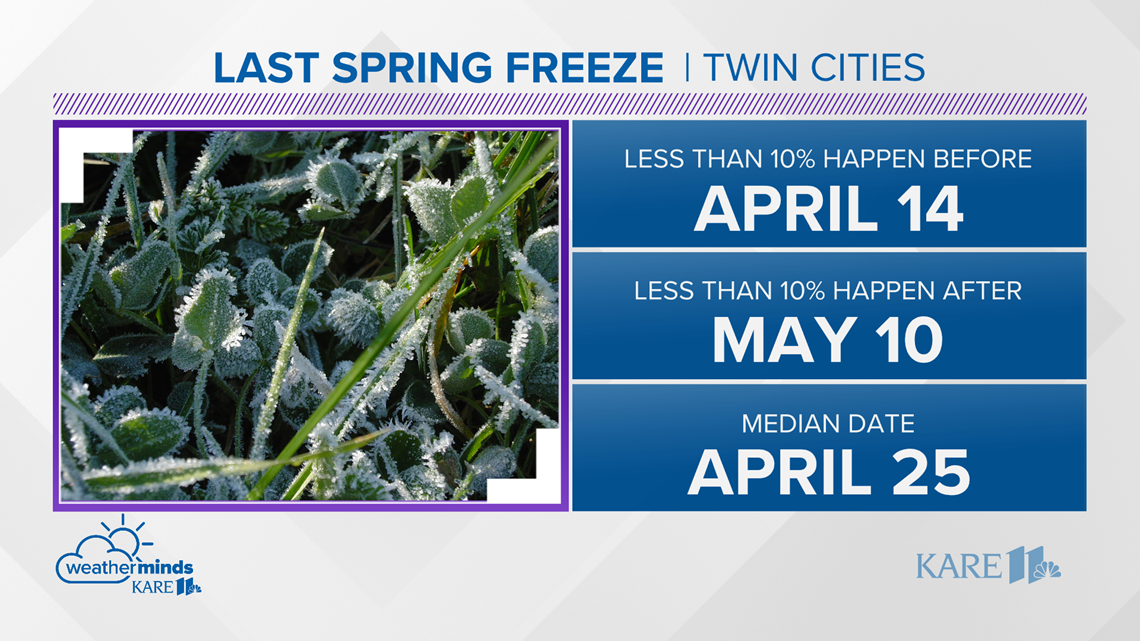 A few rain chances return beyond Thursday, but nothing is set in stone, and confidence isn't that great yet. There's at least a chance for showers Friday and Saturday, with a few thunderstorms possible by next Sunday.
Text your weather-related photos or videos to 763-797-7215. While you're at it, save KARE 11 as a contact in your phone!
PHOTOS: Spring beauty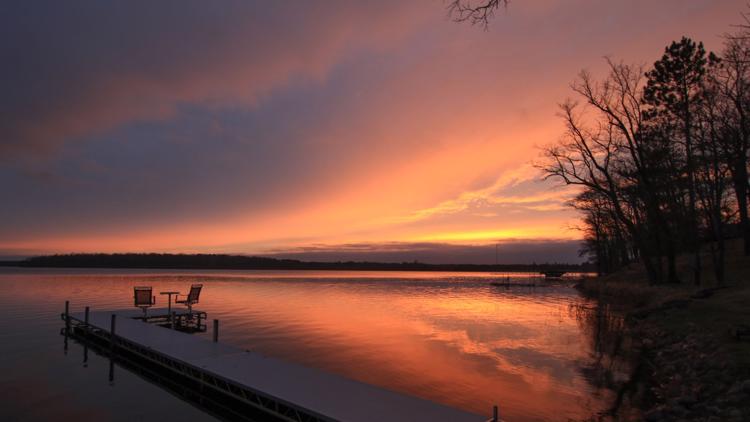 Have a weather-related closing?
If you have a school, organization or activity that you would like included in the KARE 11 closings list fill out the form below.