GOLDEN VALLEY, Minn — Spotters confirmed three tornado touchdowns on the ground in southern Minnesota Tuesday night from Garden City to Mapleton to Waldorf in Blue Earth and Waseca Counties. The same storm system that launched the tornadoes was moving southeast, and produced tennis ball size hail.
In the Twin Cities metro smaller hail and lots of lightning was reported, along with occasional downpours.
Wednesday will be beautiful, with plenty of sunshine to help dry out and highs reaching into the mid-80s. Dew points will be in the mid-50s, making the heat a little more tolerable. Winds will blow out of the northwest at 10 to 15 mph.

The rest of the week will remain warm. Highs stay in the 80s with a few more chances for isolated storms. We are keeping an eye on Thursday evening, mainly across the southwestern MN, and Sunday for our next potential rain events.
Text your weather-related photos or videos to 763-797-7215. While you're at it, save KARE 11 as a contact in your phone!
Your weather photos: Rainbows, clouds & more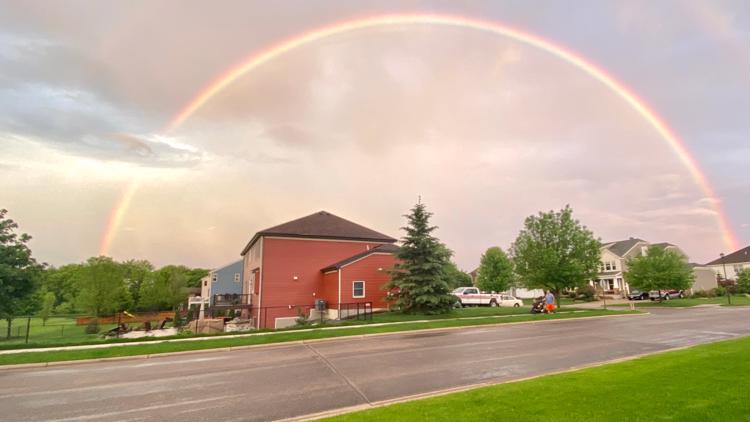 Have a weather-related closing?
If you have a school, organization or activity that you would like included in the KARE 11 closings list fill out the form below.