Teachers and parents, here's a fun way to enhance your weather lessons with young learners: coloring pages provided by the KARE 11 WeatherMinds team!
Download these free, full-size coloring pages that you can print and use in your classrooms or at home by clicking on the links below.
WHERE TO GO IN A TORNADO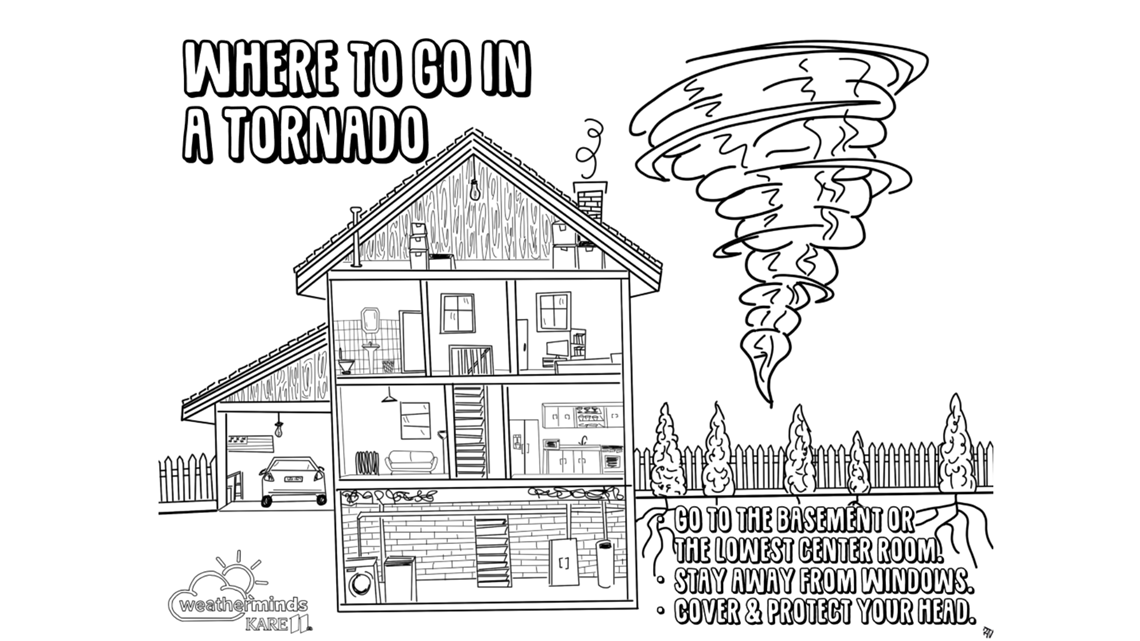 WHERE DO YOU LIVE?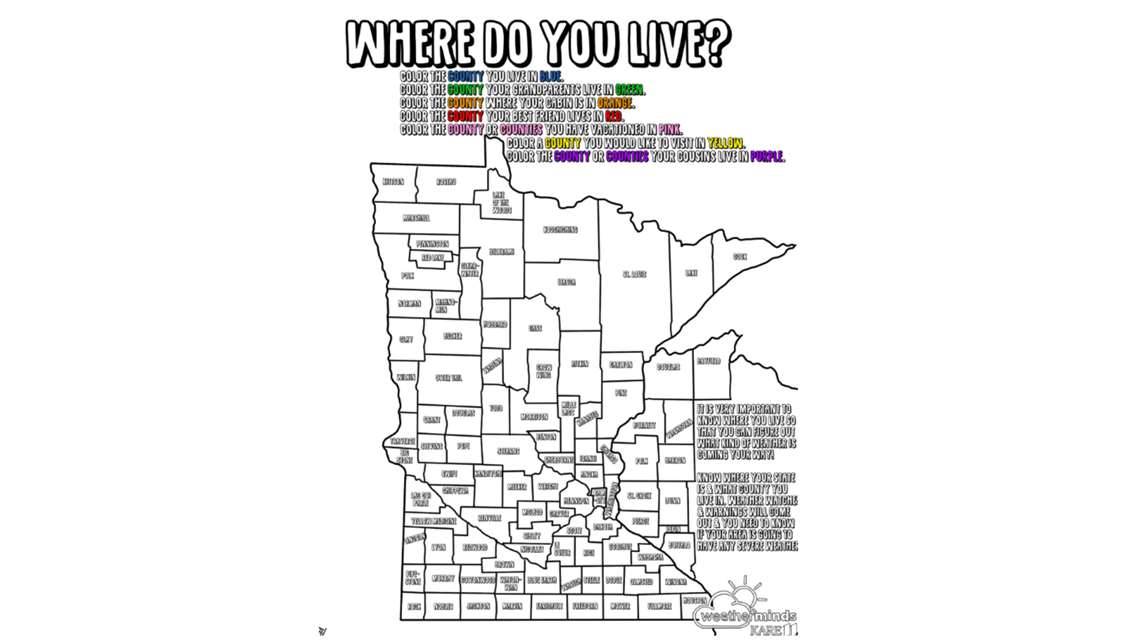 THE FOUR SEASONS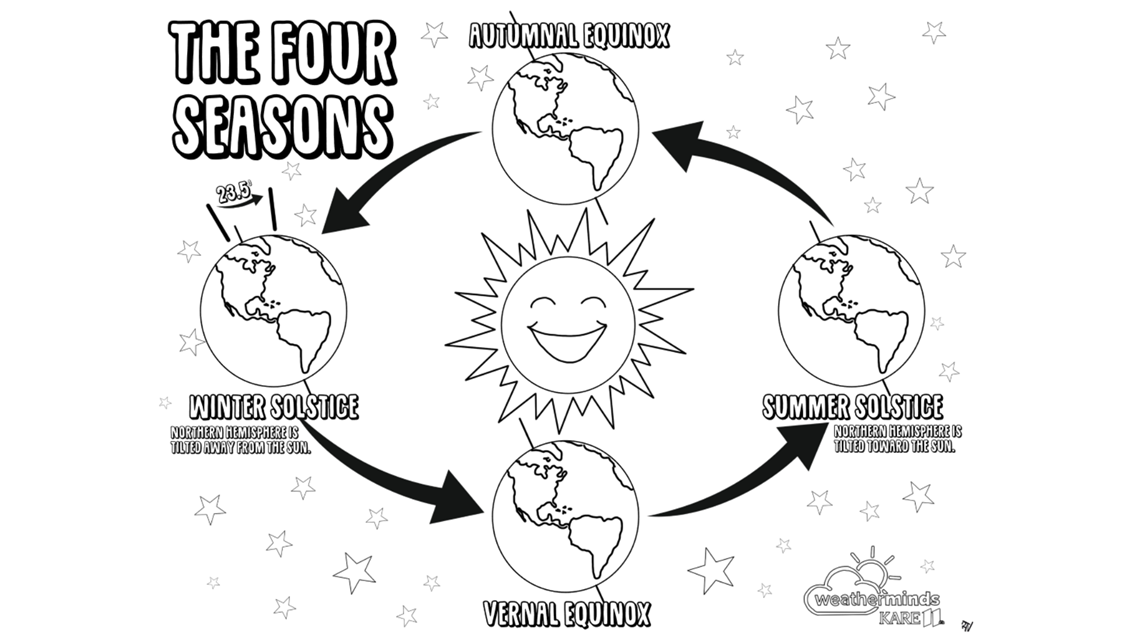 HOW A CHROMA KEY (GREEN SCREEN) WORKS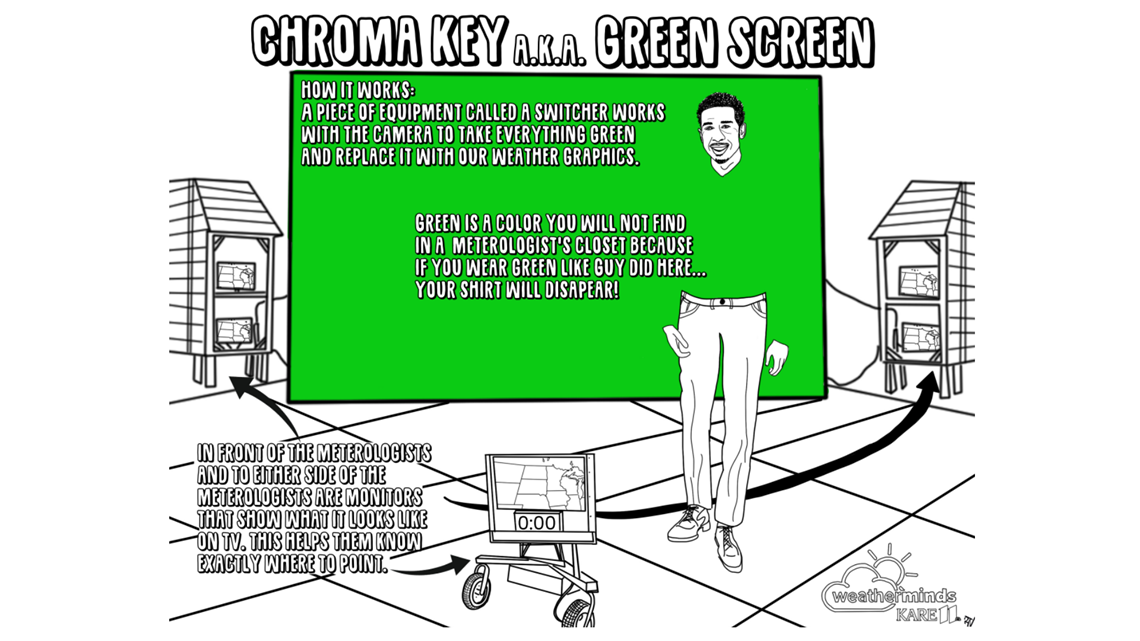 ALL ABOUT LIGHTNING