GOLDEN VALLEY, Minn. — The first half of November has been cold, no doubt. These first 12 days of the month are averaging more than 10 degrees colder than the average. IF we were to keep that up, we'd end up in the 4th coldest November spot, but... it appears we will not.
There's a fundamental shift in the weather patterns ahead, virtually all the long range models from the European to the American to the Canadian models agree. That shift starts this weekend, and means that the second half of November could be warmer than the first half, which is highly unusual in a month of transition like this. The models keep the pattern on the milder side of normal into December.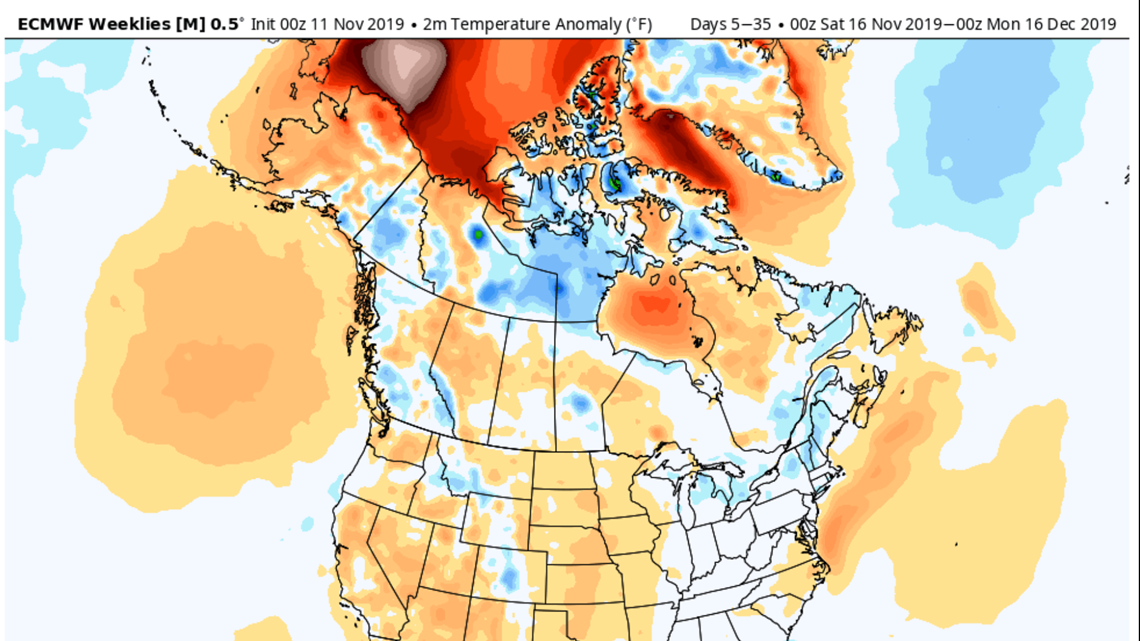 We shall see what happens. Long range forecasting is dubious at best but if the cold air is displaced onto another side of the planet all bets are off.