GOLDEN VALLEY, Minn — A warm quiet night tonight, with lows dropping down to the upper 60s. Wednesday will be one of the hottest days of 2020 so far. The dew points will be in the low 70s and the temperatures will be in the low 90s. A heat advisory has been posted for the metro and areas to the southeast of the metro through southwestern Wisconsin from noon to 7pm on Wednesday.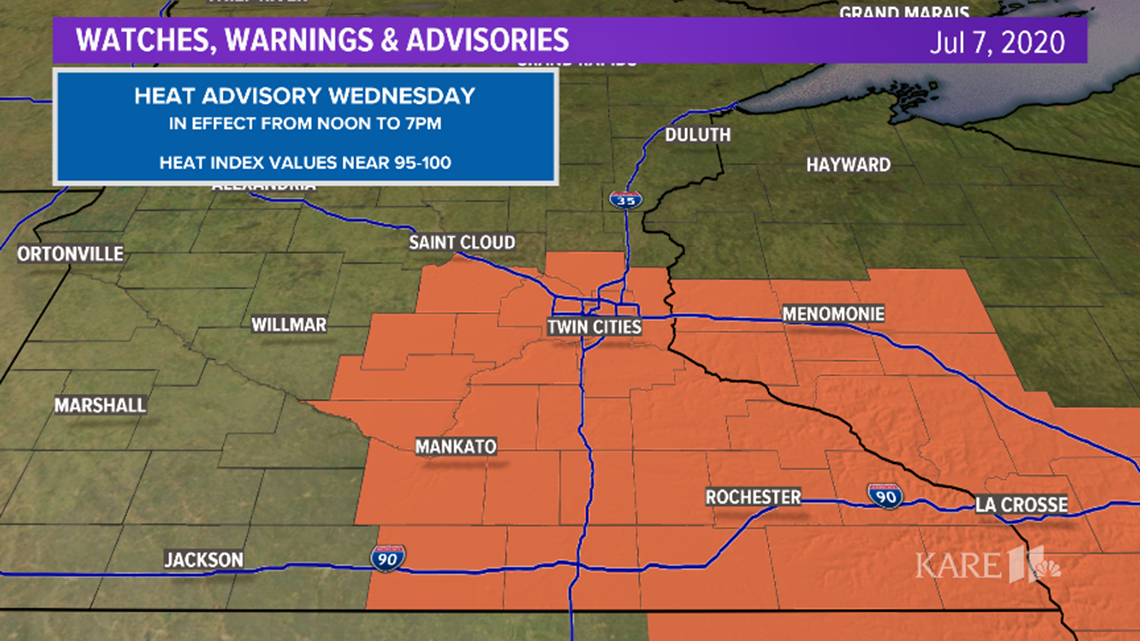 Storm will be up north Wednesday morning and again Wednesday evening, with a chance that a few of those could be severe. South of that it will be very steamy.
Late Wednesday night through Thursday morning there will be a few storms in the metro, clearing out in the afternoon with dew points dropping by late in the day.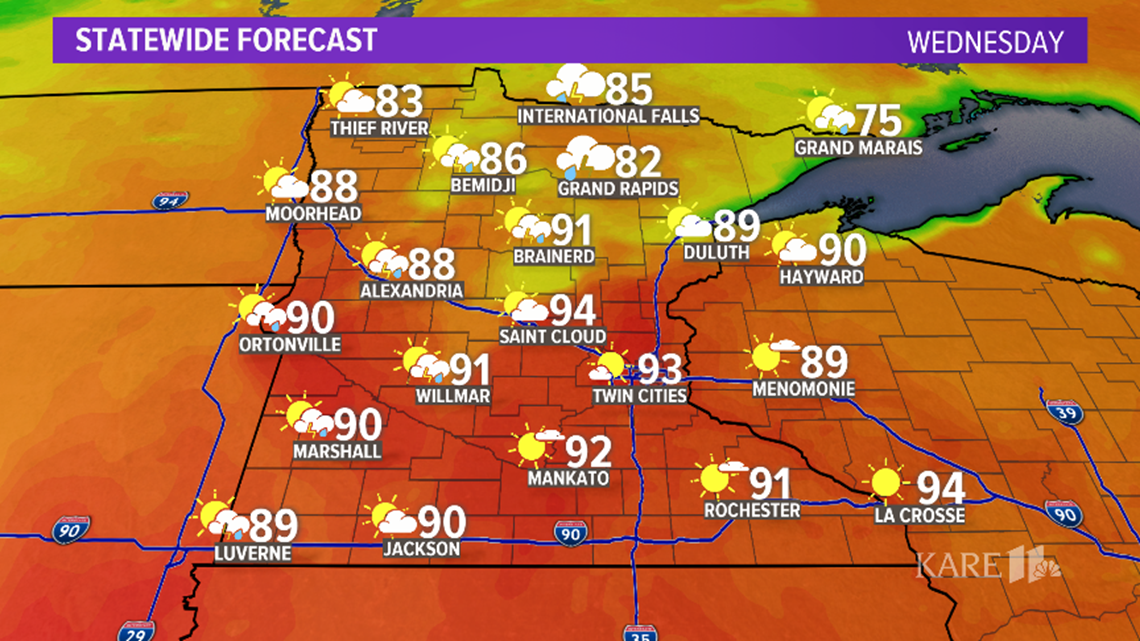 Friday and most of Saturday look dry and warm. A few isolated storms are possible on Sunday.
Closer to the end of the week we get slightly lower dew points, bringing a bit of relief from this intense heat. Until then, stay cool and hydrated the best you can with drinking lots of water and spending time in the shade or air conditioning.
Text your weather-related photos or videos to 763-797-7215. While you're at it, save KARE 11 as a contact in your phone!
Your weather photos: Double rainbows, lightning & more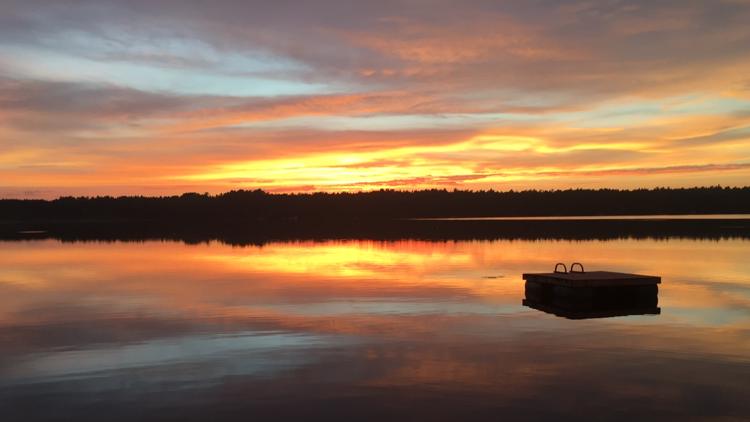 Have a weather-related closing?
If you have a school, organization or activity that you would like included in the KARE 11 closings list fill out the form below.