GOLDEN VALLEY, Minn — Tonight skies will be clear, and lows not as chilly. Temperatures will drop into the low 40s.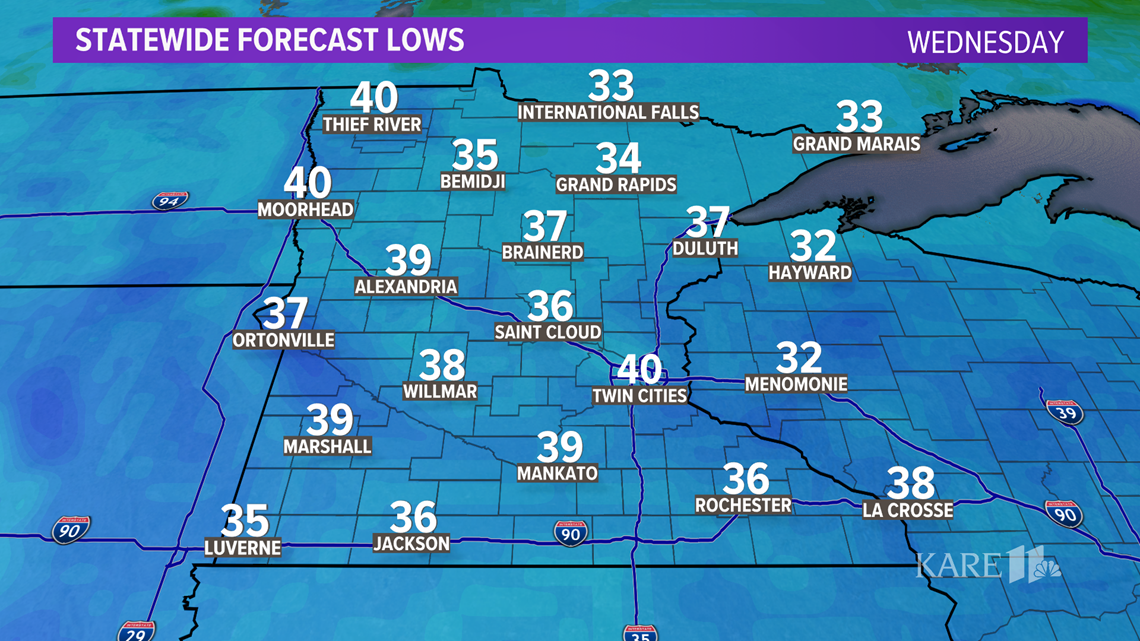 Things will warm up by a few degrees Wednesday afternoon. We keep the sunshine with us. Highs will be in the mid-to-upper 60s.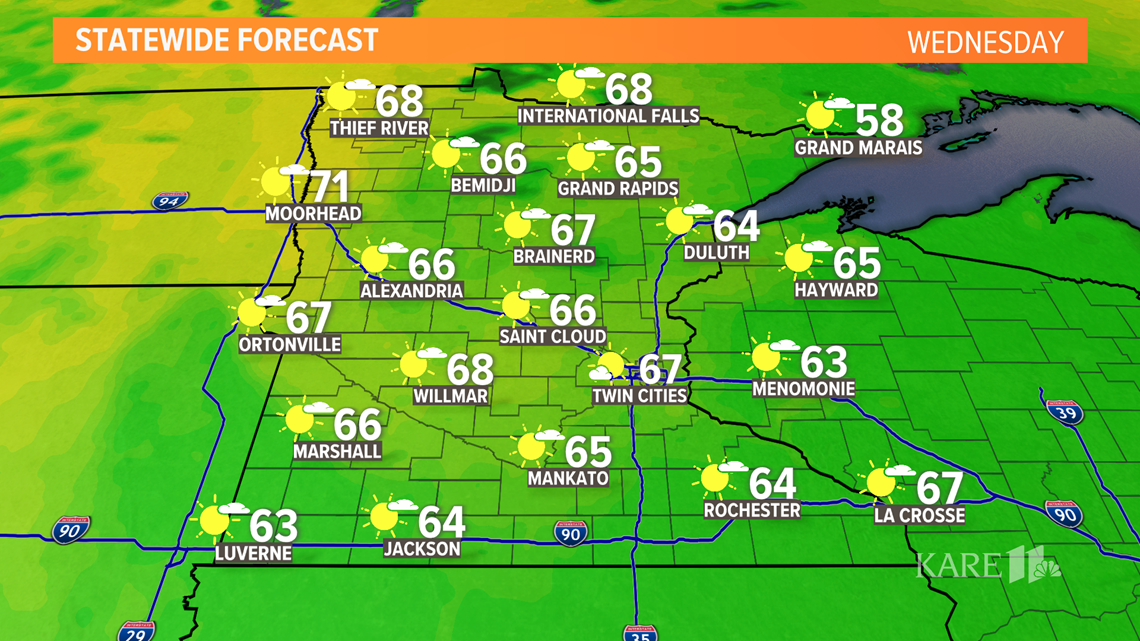 The weather remains pretty quiet through Thursday with temperatures warming and few more clouds on Thursday but still really nice. Friday and Saturday there is a slight chance of a shower or an isolated thunderstorm but overall it looks mild and dry. The best shot for storms will be on Sunday afternoon and evening with a cluster of storms developing in southwestern Minnesota and pushing into the metro in the late afternoon. Those storms will clear out early on Monday. The big difference next week is that it will finally feel like summer, warmer temperatures and higher humidity will move in with a shot of storms midweek. Stay tuned.
Text your weather-related photos or videos to 763-797-7215. While you're at it, save KARE 11 as a contact in your phone!
PHOTOS: Spring beauty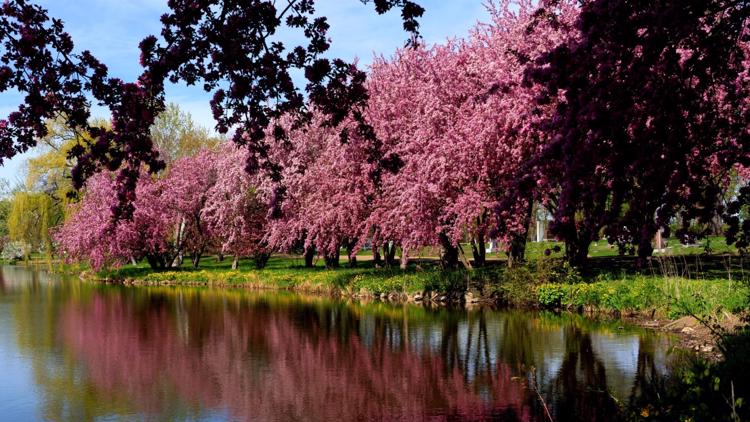 Have a weather-related closing?
If you have a school, organization or activity that you would like included in the KARE 11 closings list fill out the form below.