MINNESOTA, USA — An Air Quality Alert for ozone pollution and wildfire smoke remains in effect into this evening for portions of the region. Rain and a passing cold front are expected to help alleviate these conditions over the next 24 hours.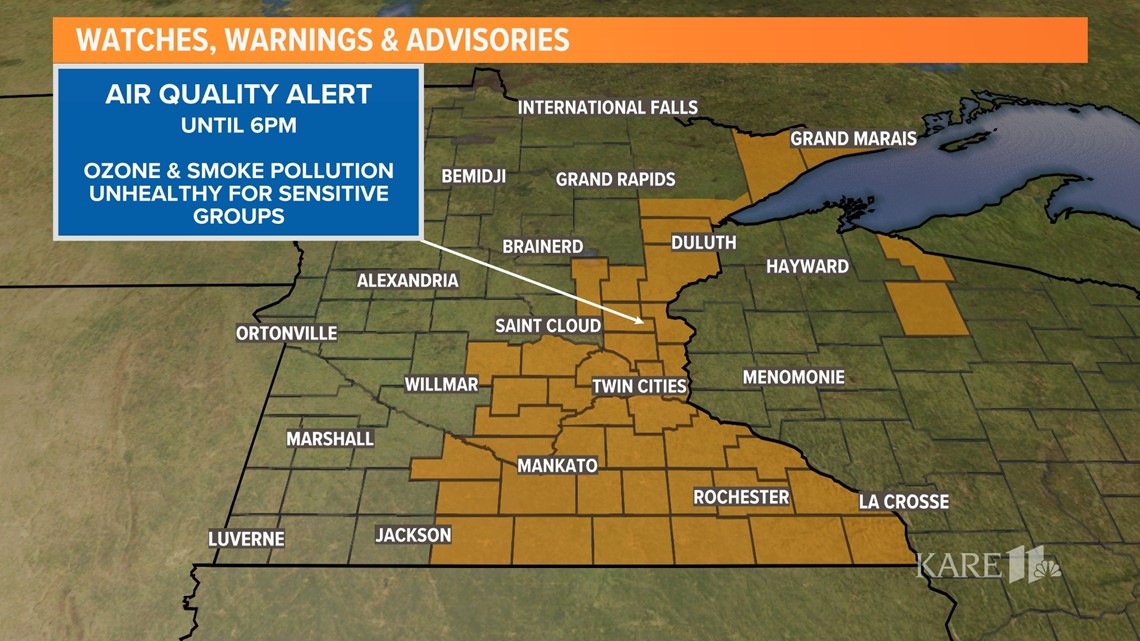 Skies will clear out this evening with the risk of isolated showers moving southwest throughout the evening hours.
Cooler air will gradually drift west on Wednesday, but there will still be heat lingering in far western Minnesota. This is where the cold front is expected to stall and dissolve, which also means rain will be focused along the Minnesota/Dakota state line on Wednesday.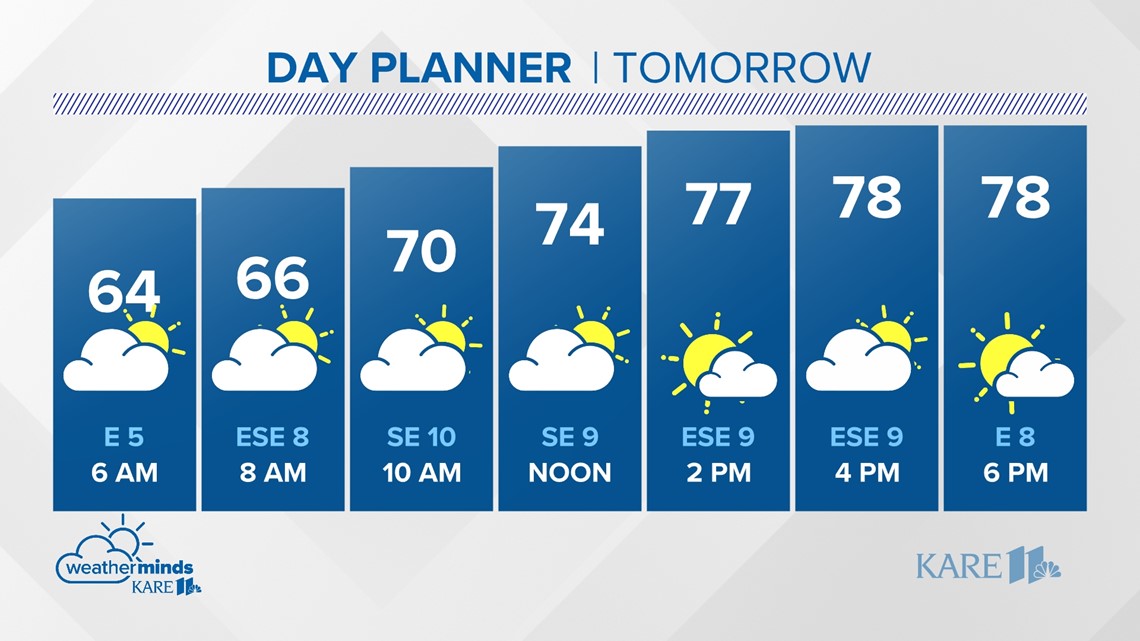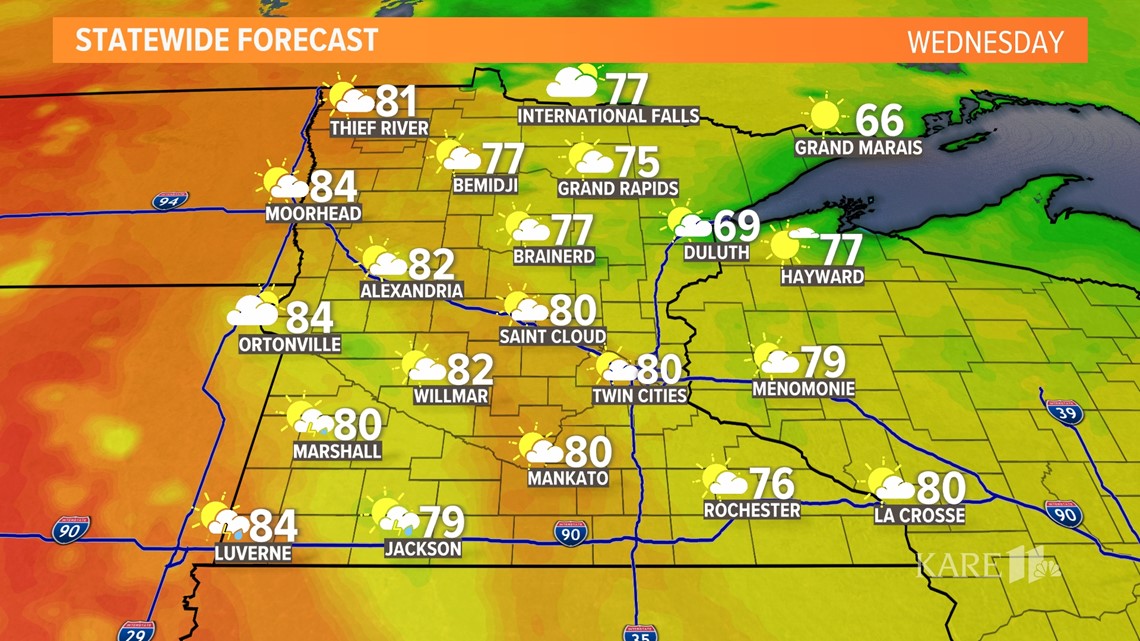 Thursday will be beautiful with comfortable weather across the entire region.
Another cold front will drop south across Minnesota and Wisconsin late Friday, bringing a line of showers and a few storms with it. The Twin Cities could see showers late in the evening lingering into Saturday morning, followed by another stretch of great weather.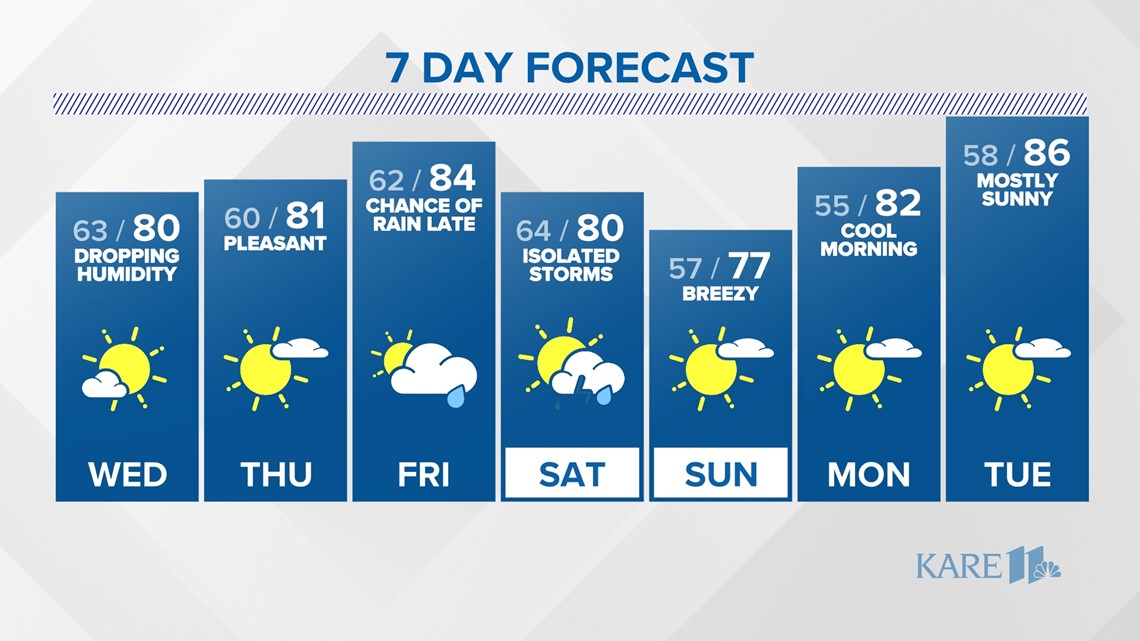 2023 Twins Weather Day at Target Field
Text your weather-related photos or videos to 763-797-7215. While you're at it, save KARE 11 as a contact on your phone!
Have a weather-related closing?
If you have a school, organization, or activity that you would like included in the KARE 11 closings list fill out the form below.
Watch the latest deep dives and explainers on weather and science in our YouTube playlist: