MINNETONKA, Minn. - There are time-honored signs of spring that most residents of Minnesota are familiar with… ice out on the lake, the first robin, baseball's opening day…
But at an elementary school in Minnetonka, spring just isn't spring… until the always-anticipated duck parade.
For at least the past 15 years or so, a succession of female ducks have chosen the courtyard at Clear Springs Elementary as their nesting place of choice, and why not? The grass is plush, there is plenty of foliage for cover, and heck... there's even a pond to swim in. Principal Curt Carpenter says some years, as many as four mother ducks have hatched their broods in the courtyard.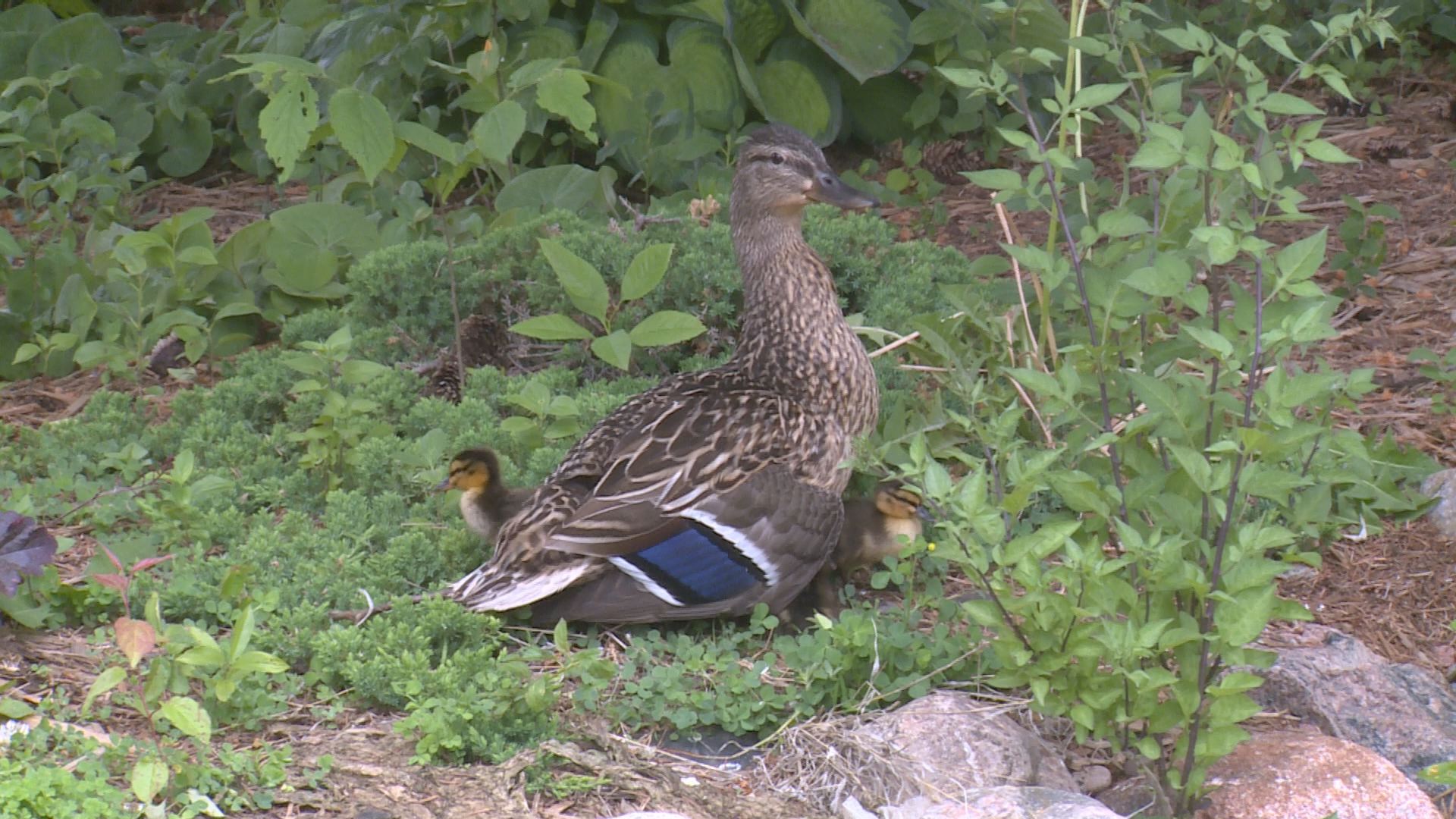 "I like ducks since they're cute," said 1st grade student Logan Harrington. "They can't really harm you that much. Sometimes when I'm in Mrs. Lemon's room I look out the window and see em."
While the school haven does have its advantages, there is one big problem: when it's time to the ducklings to head into the wild, they aren't quite ready to fly and are unable to escape the courtyard. That's where the duck parade comes in.
Carpenter and his staff have become fairly adept at rounding up the mamas and their tiny charges, then steering them from the courtyard into a gauntlet of students lining the hallway. Those students stand with their shoes toe to toe, so the little ducklings can't get loose. The line of students extends out the second door and across the playground, ending near a pond where the duck families.
Most of the time it goes smoothly... but there are those days, and those ducks. On Friday mother duck and six of her ducklings were ready and willing to make their exit. One little fella, however, wanted no part of it.
Nicknamed "Rogue" by KARE 11 photojournalist and social media manager Bea Chang, the naughty little duck kept running off on his own, hiding in the bushes or taking solo swims in the pond while his posse waited patiently by the courtyard door.
"One is very naughty and it's fun to watch him," laughed 1st grade student Blake Nye.
Rogue finally made his way to the door, and although mom was a bit ornery (and left a pretty good puddle of yuck in the hallway) Principal Carpenter and the students moved the family through the human tunnel and into the next chapter of their lives.
"We did it!!!" a chorus of young voices yelled together.