GOLDEN VALLEY, Minn — Damage reports from a tornado include three farmsteads near Dalton in Otter Tail County just after 5pm yesterday.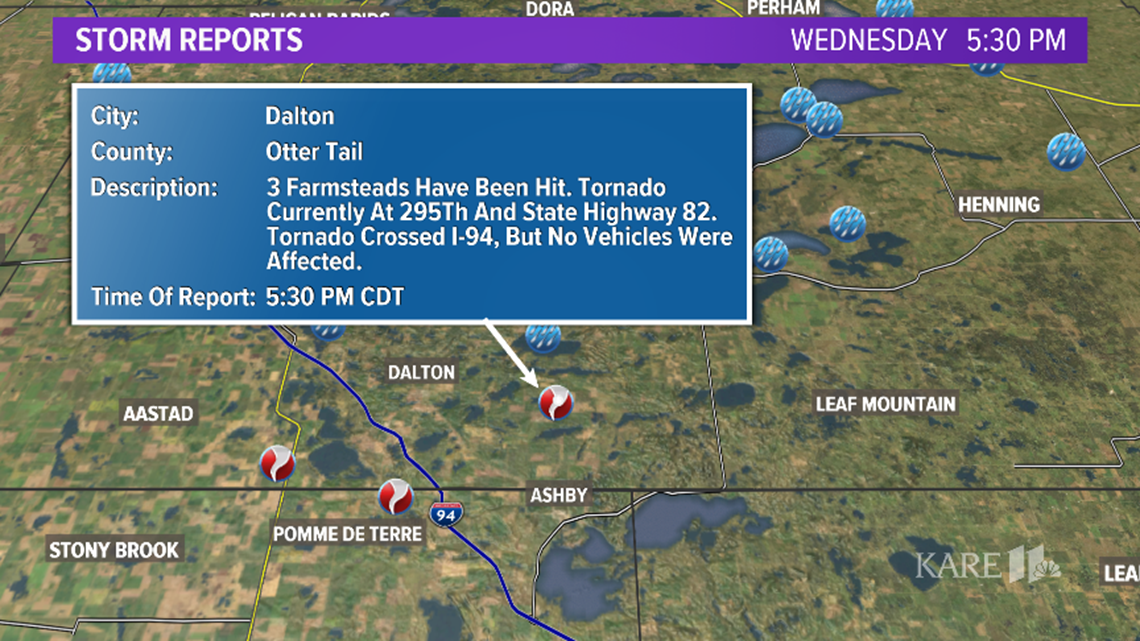 Two rounds of storms are expected today with one early this morning and a second developing this afternoon. It's the afternoon ones that look to be the strongest with a risk for severe weather, especially strong wind gusts for southeastern Minnesota counties. Stay tuned and stay safe this afternoon.
Other than the storms, it's another hot and humid day. Highs reach the middle 80s with dew points in the upper 60s to near 70s.
Friday the humidity is much lower. The forecast looks amazing to end the work week with sunshine, low dew points and warm temperatures before storms return for Saturday.
Closer to the end of the week, we get slightly lower dew points, bringing a bit of relief from this intense heat. Until then, stay cool and hydrated the best you can with drinking lots of water and spending time in the shade or air conditioning.
Text your weather-related photos or videos to 763-797-7215. While you're at it, save KARE 11 as a contact in your phone!
Your weather photos: Double rainbows, lightning & more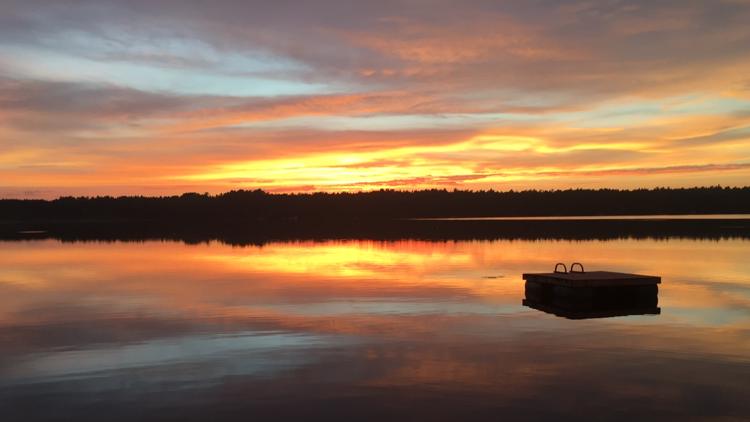 Have a weather-related closing?
If you have a school, organization or activity that you would like included in the KARE 11 closings list fill out the form below.