MINNESOTA, USA — Widespread rain and a few thunderstorms are expected this evening. Most of the region will pick up a quick 0.25", but could certainly see more beneath any thunderstorms. Rain should exit the area soon after midnight.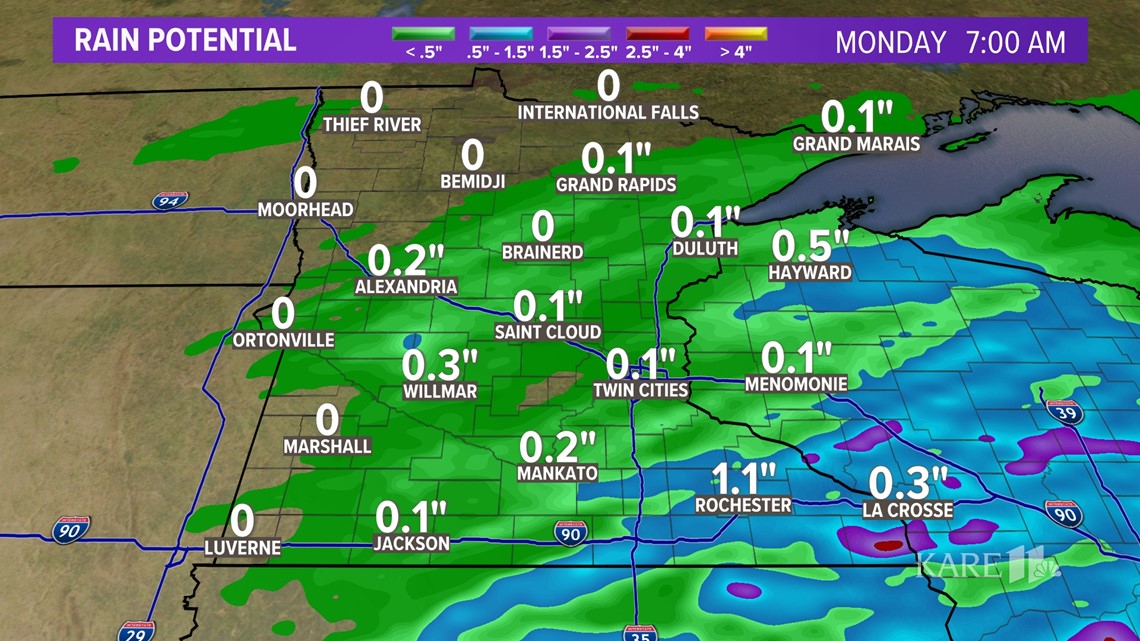 Last night, the bulk of the heaviest rain stayed just south of the Minnesota/Iowa border last night where between 4-6" inches of rain fell. Flooding headlines continue for parts of southeastern Minnesota until 7 a.m. Monday due to additional heavy rain chances tonight.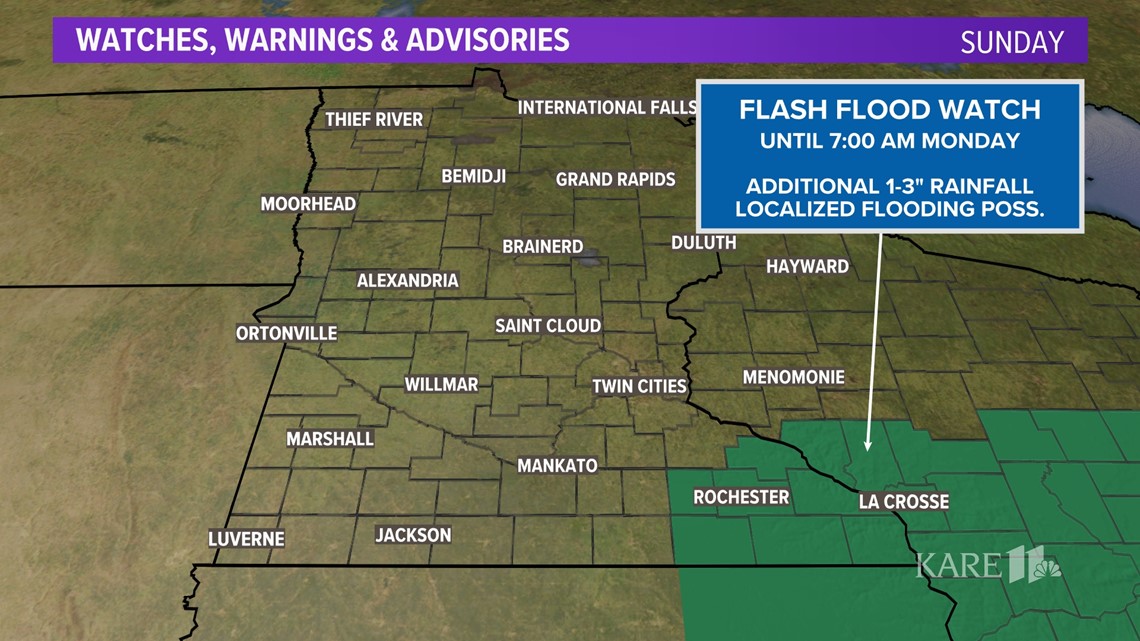 The sky clears out Monday, and that kicks off a pleasant streak of weather in the forecast much of this week. Highs tomorrow reach the mid to upper 70s, with mid 80s by Tuesday.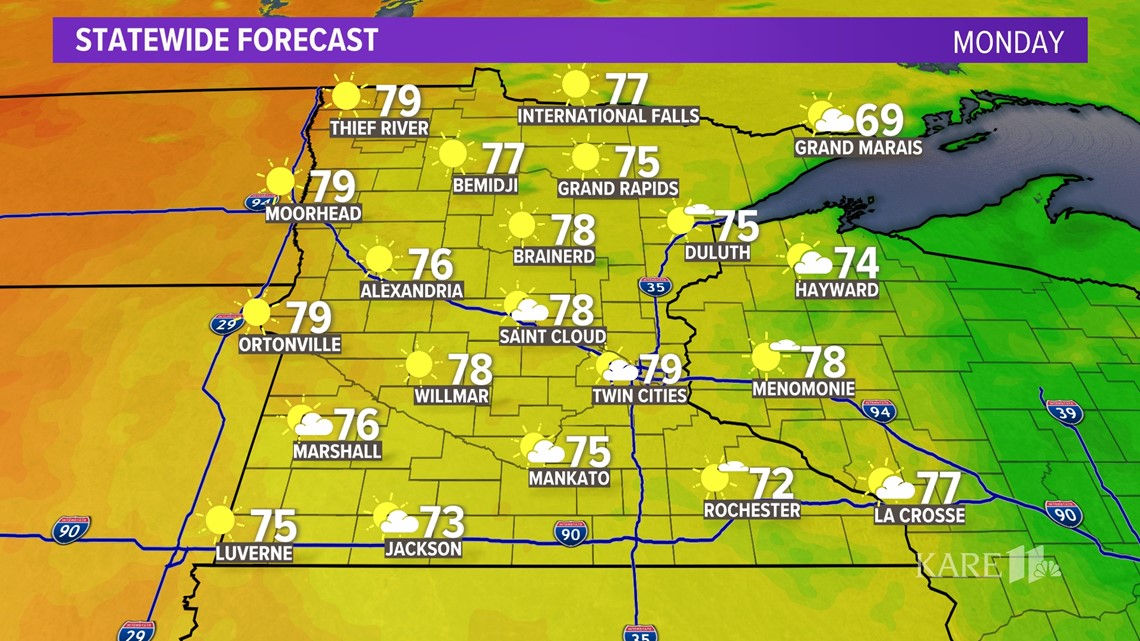 It looks like we stay rain-free until late in the week into next weekend when a weak disturbance brings back a chance for showers and storms.
2022 Twins Weather Day at Target Field
Text your weather-related photos or videos to 763-797-7215. While you're at it, save KARE 11 as a contact on your phone!
YOUR PHOTOS: May 2022 Rainbows
Have a weather-related closing?
If you have a school, organization or activity that you would like included in the KARE 11 closings list fill out the form below.
Watch the latest deep-dives and explainers on weather and science in our YouTube playlist: