GOLDEN VALLEY, Minn. — We topped out in the low teens this afternoon after starting at zero. Temperatures varied this morning from -11 in Princeton, and -8 in Osceola and Cambridge, to 0 at the MSP airport, South St. Paul and Lakeville. We did see lots of sunshine today and we will again tomorrow but temps tonight will dip colder: down to about -7 in the metro and many -10s to near -20 temps outside of the Twin Cities.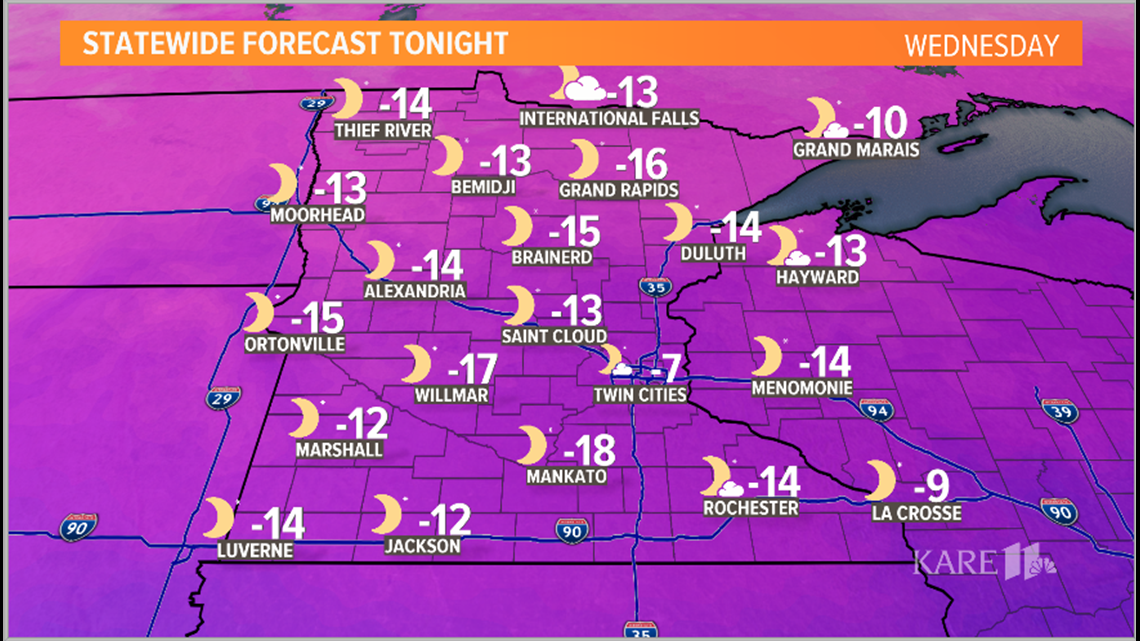 We're still on track for a rapid warm up by Friday afternoon with temps in the upper 30s. We'll be well into the 30s, maybe even near 40 into early next week.
The next chance of precipitation comes Tuesday with snow showers returning.
Text your weather-related photos or videos to 763-797-7215. While you're at it, save KARE 11 as a contact in your phone!
Have a weather-related closing?
If you have a school, organization or activity that you would like included in the KARE 11 closings list fill out the form below.