GOLDEN VALLEY, Minn — Despite a taste of fall in the air, we still have plenty of summer left. In fact, heat and humidity make a return to the forecast later this week. Enjoy the free air conditioning while we have it!
Over the next few days Canadian high pressure will give us a rain-free sky, fluffy cumulus clouds and highs in the mid 70s. Winds shift Tuesday from the north, changing to a westerly wind this afternoon.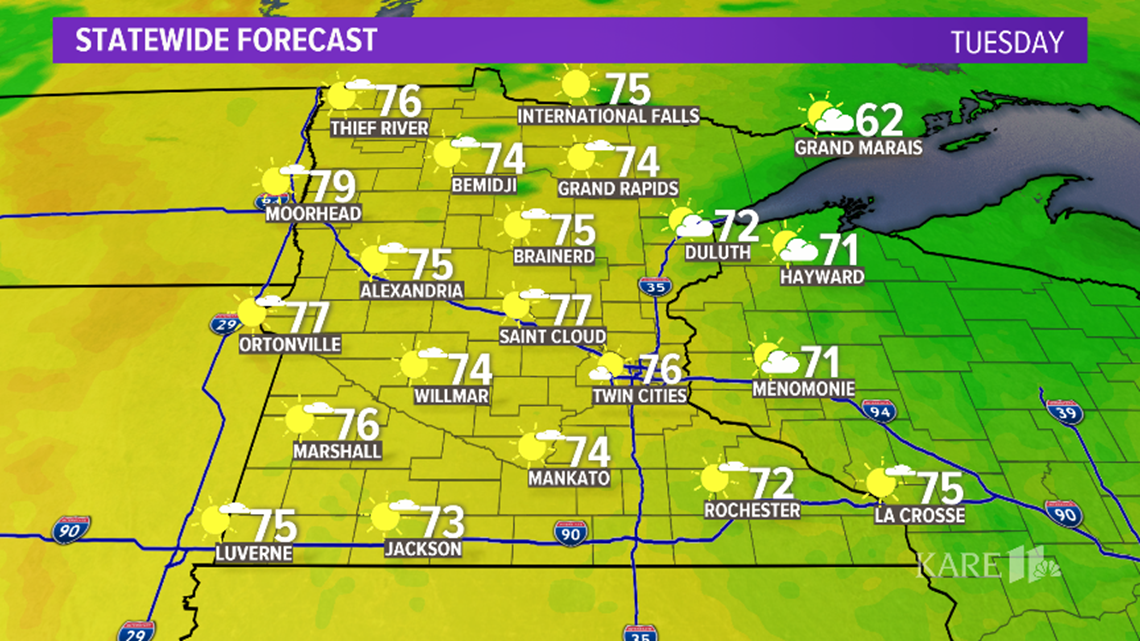 Temperatures gradually warm up through the week, nearing 80 in some places by Wednesday. A weak weather system may bring a few showers and storms into the state Wednesday, with a slightly better chance Wednesday night into Thursday morning. Not everyone will get wet.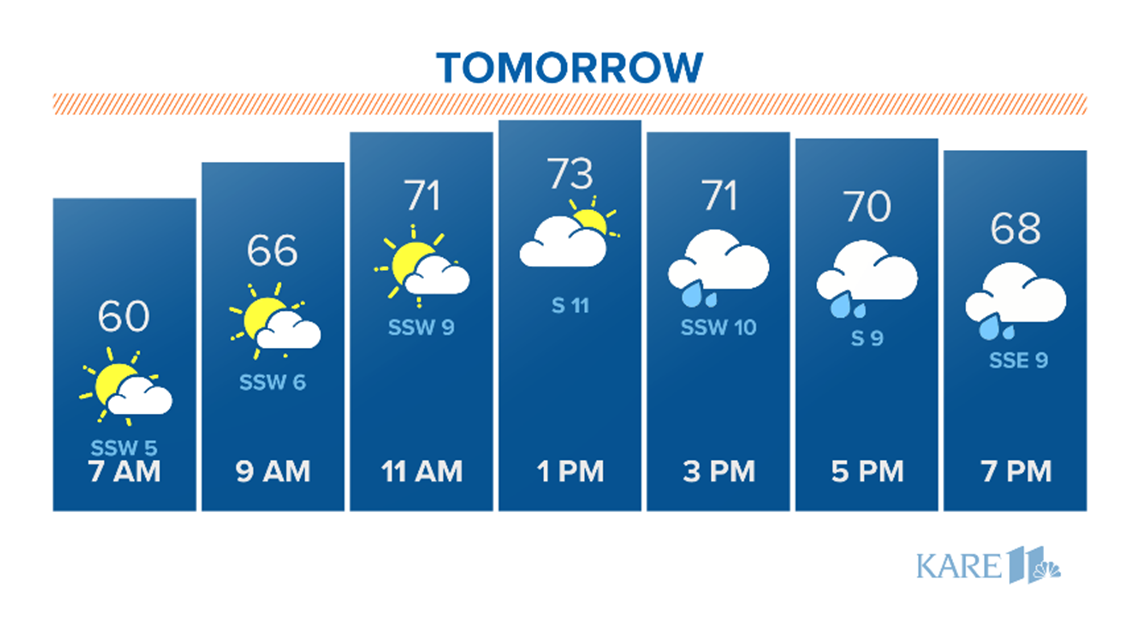 As the humidity returns next weekend, so will the chance for additional thunderstorms Saturday night through Sunday morning. However, details are still hazy this far out.
Text your weather-related photos or videos to 763-797-7215. While you're at it, save KARE 11 as a contact in your phone!
Your weather photos: Double rainbows, lightning & more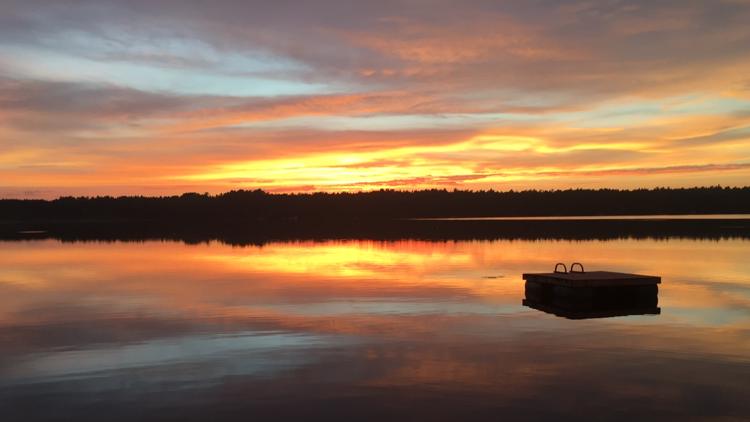 Have a weather-related closing?
If you have a school, organization or activity that you would like included in the KARE 11 closings list fill out the form below.