GOLDEN VALLEY, Minn — It's a stormy evening for eastern Minnesota with severe weather a possibility and along with that heavy rain. A flash flood watch is in effect through 4am this evening. Rain totals could rise as high as 3" to 4" in localized areas. Widespread rain totals are expected up to 2".

A brief tornado warning did not produce an actual tornado in the southeast metro that included parts of Dakota, Ramsey and Washington Counties. A funnel cloud was reported in Dundas (Dakota County) at 7:30 p.m. There also were funnel clouds spotted earlier in the evening near Albert Lea and Durand, WI. No touchdowns have been reported.
Warm and humid conditions are creating an unstable atmosphere that will promote storms to develop as they move into eastern Minnesota. The risk of severe weather is low, but includes the possibility of tornadoes along with wind and hail. Stay tuned and stay safe this afternoon.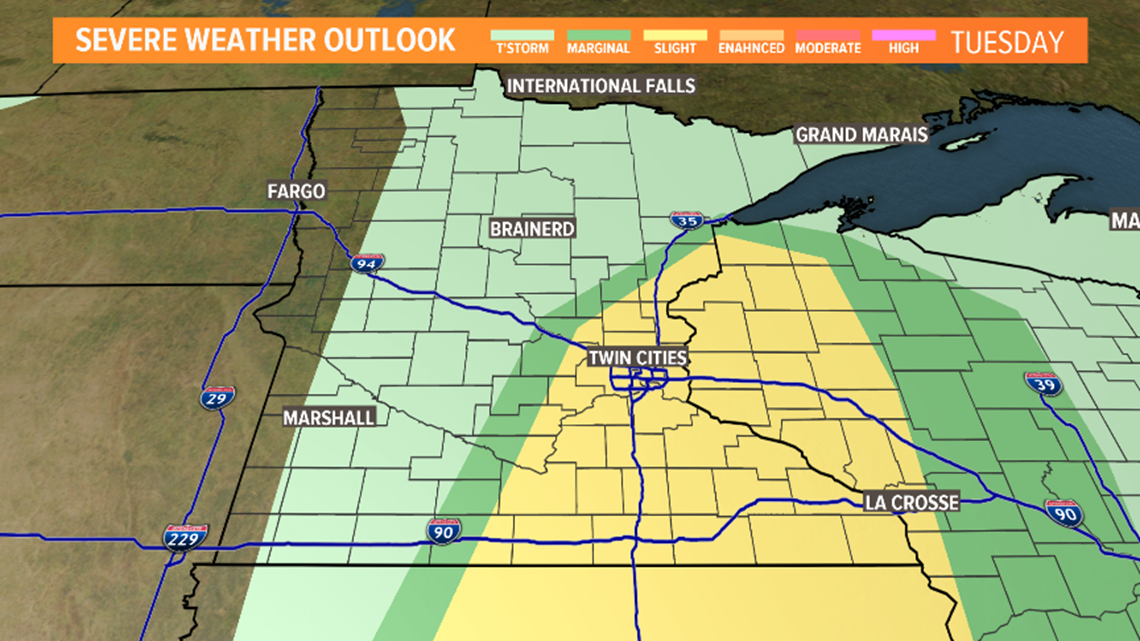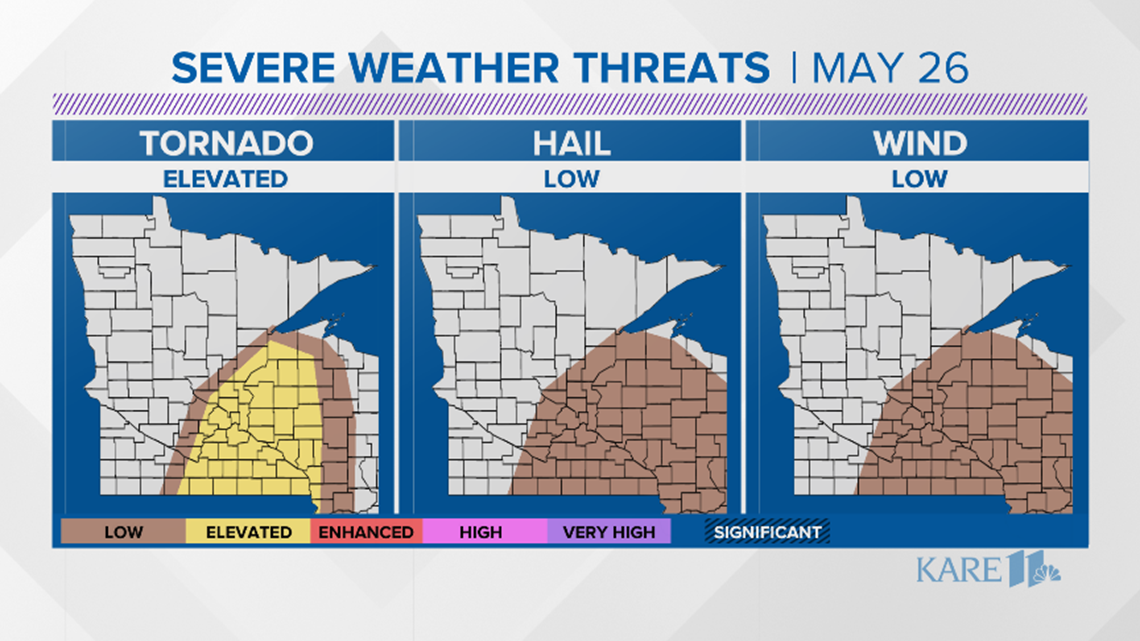 Storms eventually clear overnight and we can expect much more sunshine for Wednesday and the potential for our first 80 degree day of the season.
Text your weather-related photos or videos to 763-797-7215. While you're at it, save KARE 11 as a contact in your phone!
Severe weather 5-26-2020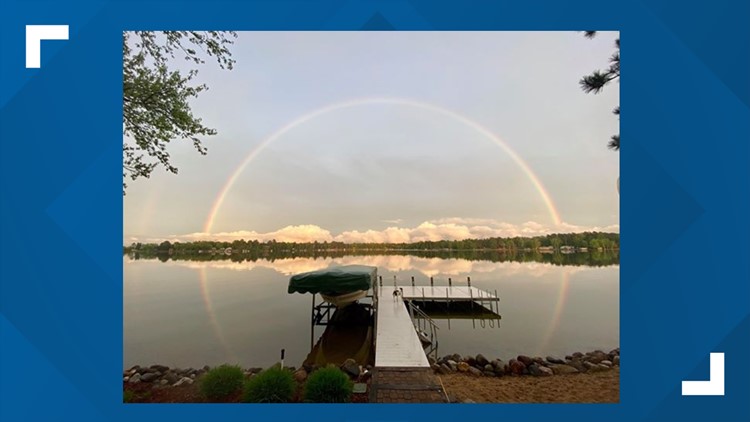 Have a weather-related closing?
If you have a school, organization or activity that you would like included in the KARE 11 closings list fill out the form below.