MINNESOTA, USA — Temperatures stayed in the 50s this weekend. The forecast gradually turns warmer this week, with 70s returning by Friday.
In the short term, a clearing sky is expected tonight. Another frost advisory has been issued for parts of Minnesota and Wisconsin (not including the metro), with a Freeze Warning way up north. Areas in the advisory may see temps dip near the freezing mark.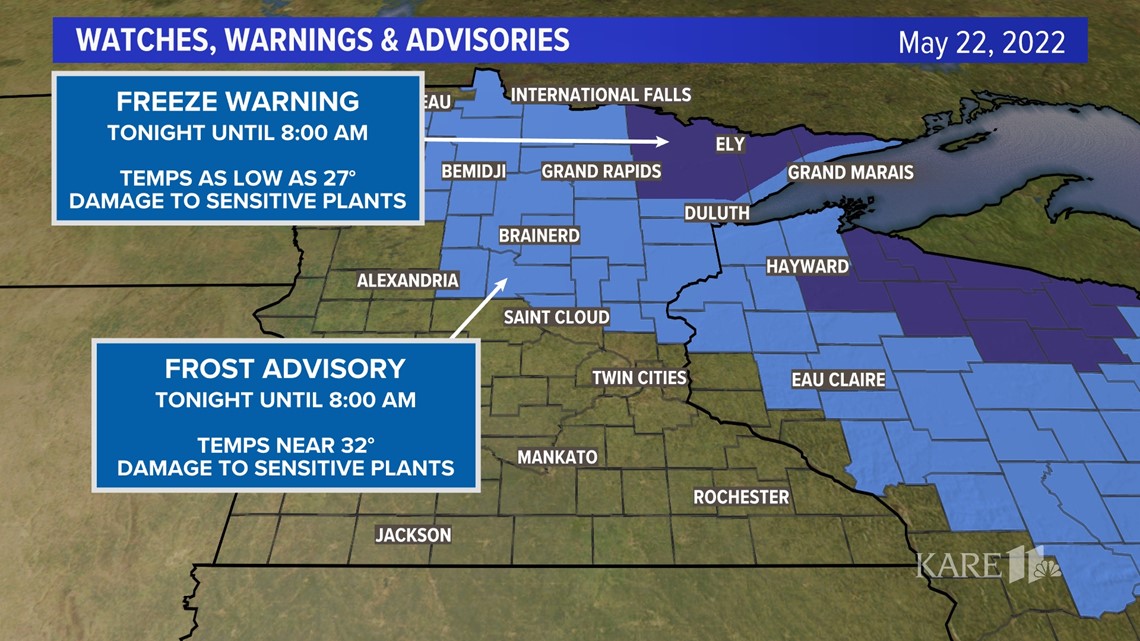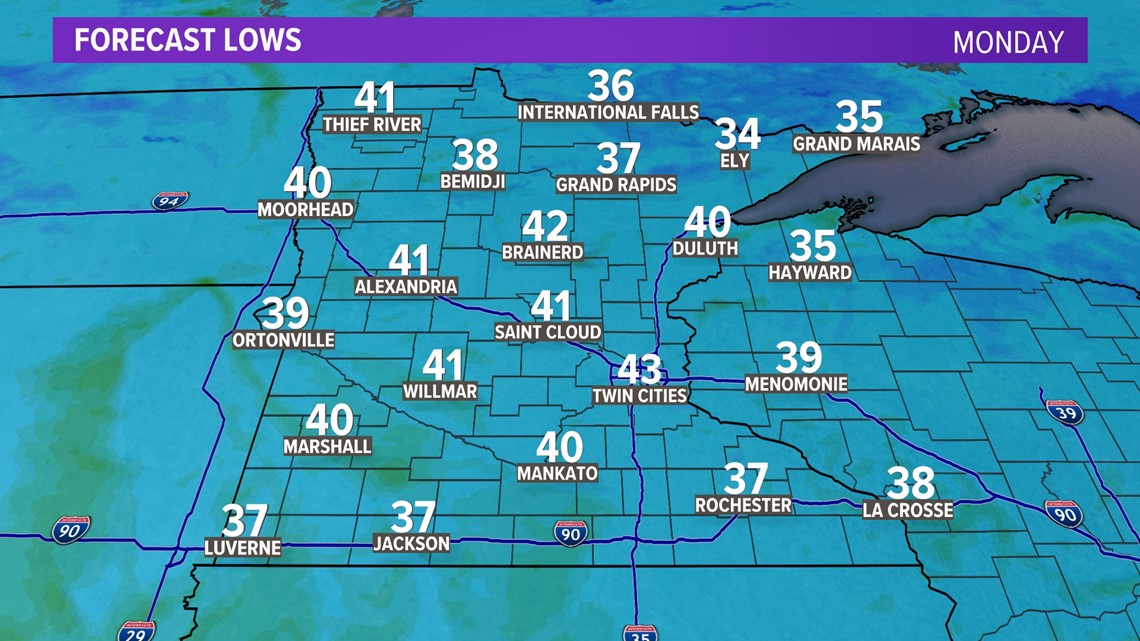 Sunshine leads to a mostly cloudy Monday afternoon and evening, with highs a little warmer in the mid 60s.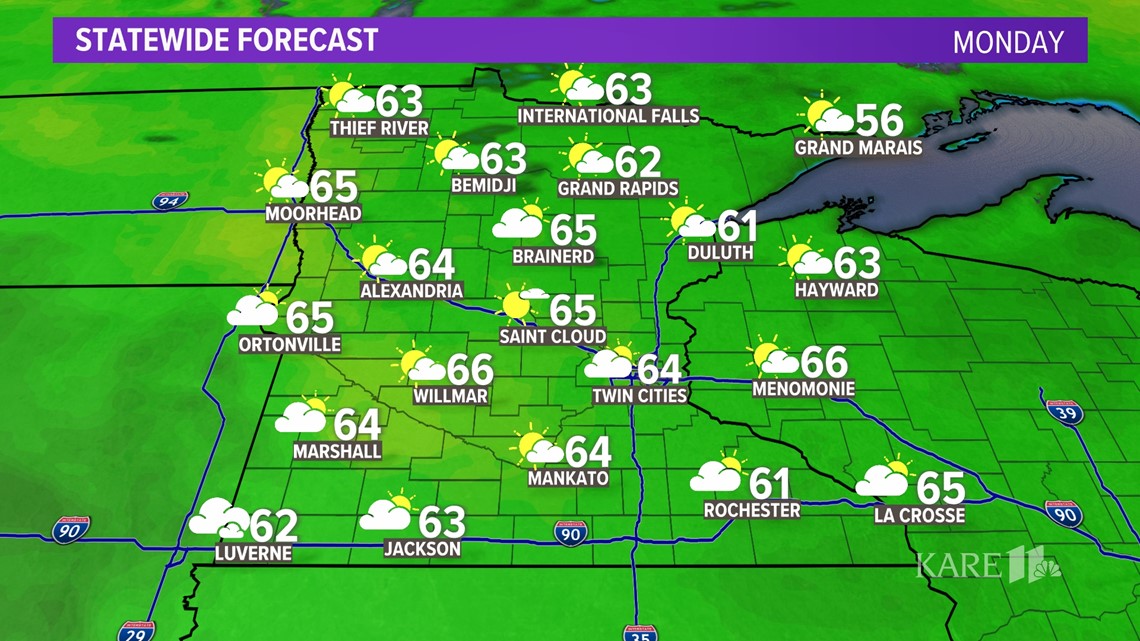 Look for a few spotty rain showers Tuesday afternoon. Then, a persistent light to moderate rain arrives Wednesday. We could be looking at a half inch or more of moisture.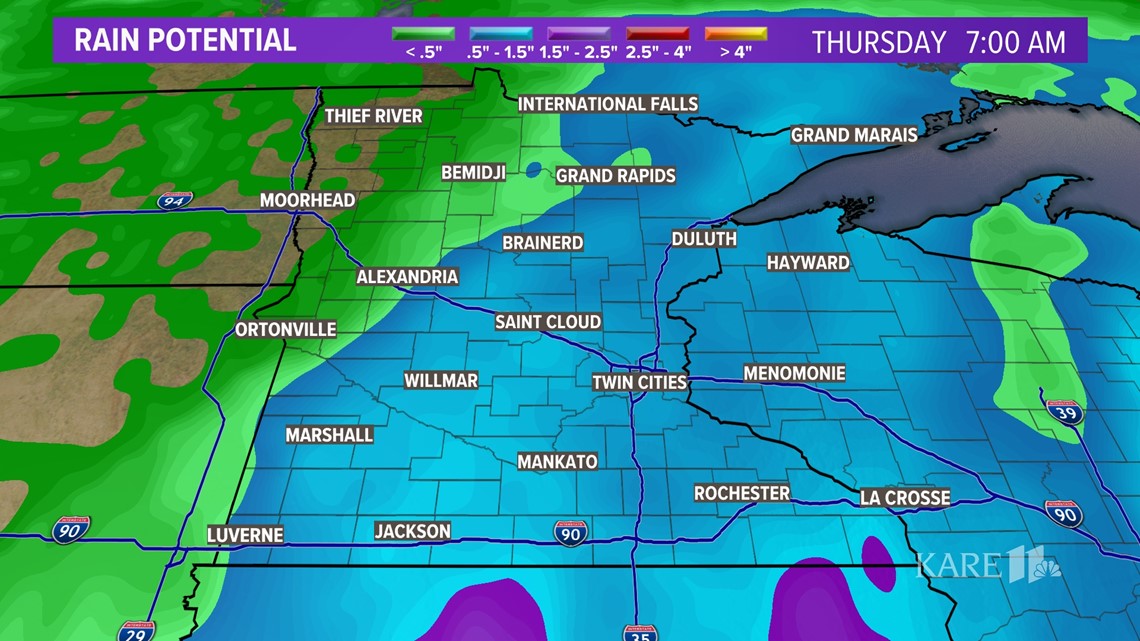 The sky clears Thursday, and that will lead to a stunning day Friday.
Memorial Day Weekend brings back summer-like temperatures, with highs well into the 70s. However, the chance for thunder also increases, and you may have to build that into your plans.
YOUR PHOTOS: Hail hits Minnesota, May 19, 2022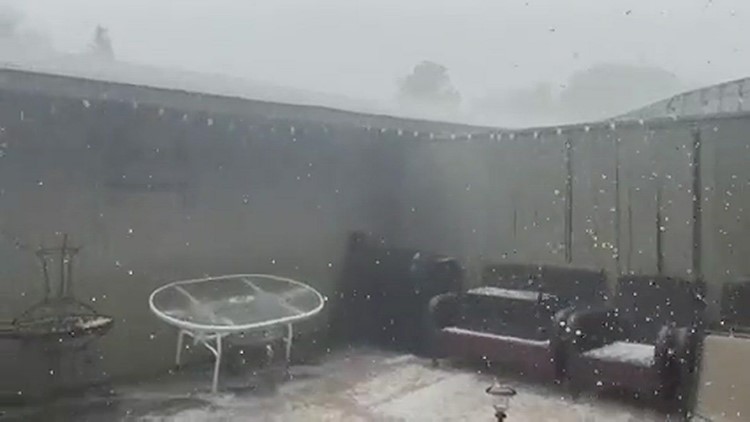 Text your weather-related photos or videos to 763-797-7215. While you're at it, save KARE 11 as a contact on your phone!
YOUR PHOTOS: May 2022 Rainbows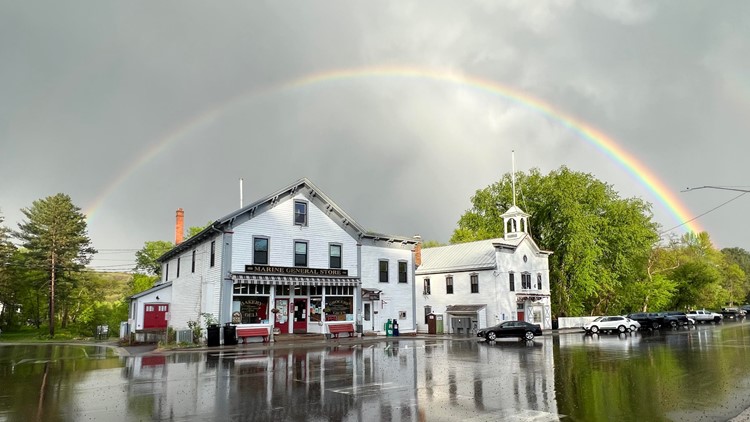 Have a weather-related closing?
If you have a school, organization or activity that you would like included in the KARE 11 closings list fill out the form below.
Watch the latest deep-dives and explainers on weather and science in our YouTube playlist: