GOLDEN VALLEY, Minn — After a couple of gray days the sky is expected to clear out in time for Thanksgiving dinner! Sunshine should start on Thursday and last at least through the holiday weekend.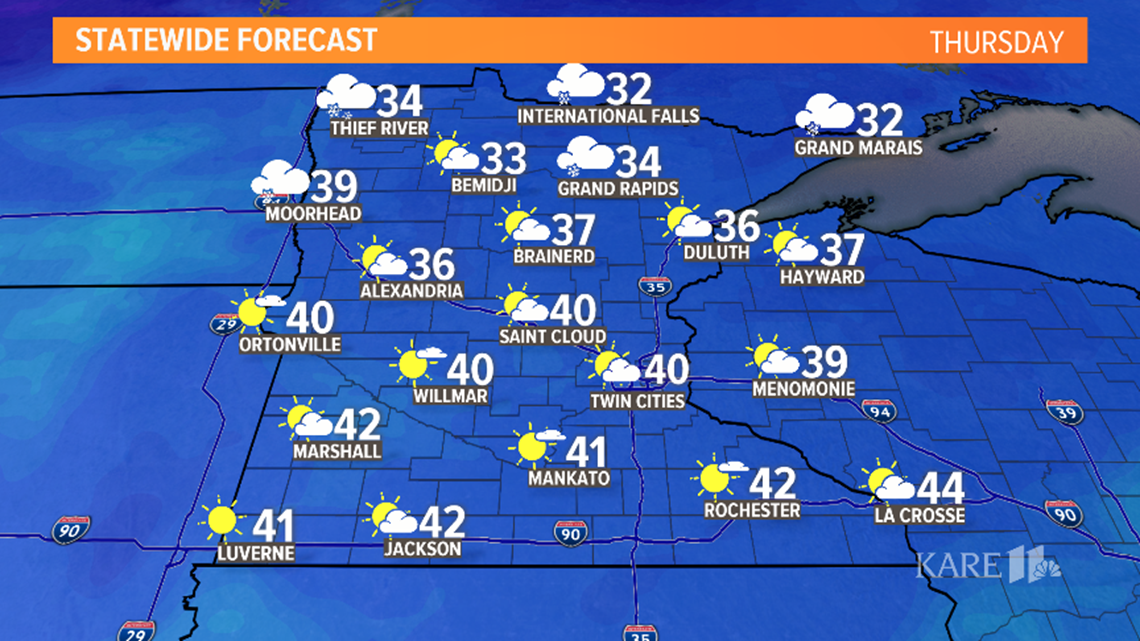 Your turkey day should be a great opportunity to get outside for a walk or bike ride to work off some of that Thanksgiving dinner just before sunset.
Tonight lows fall in the 20s, with skies continuing to clear out.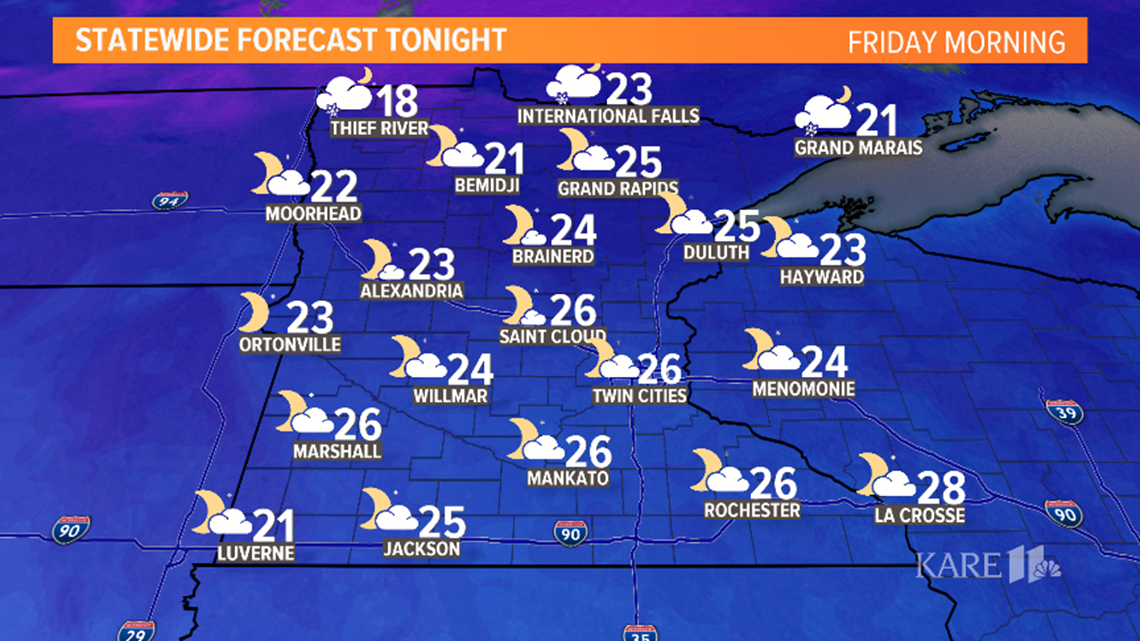 Friday will be a bit cooler with highs dipping back into the upper 30s.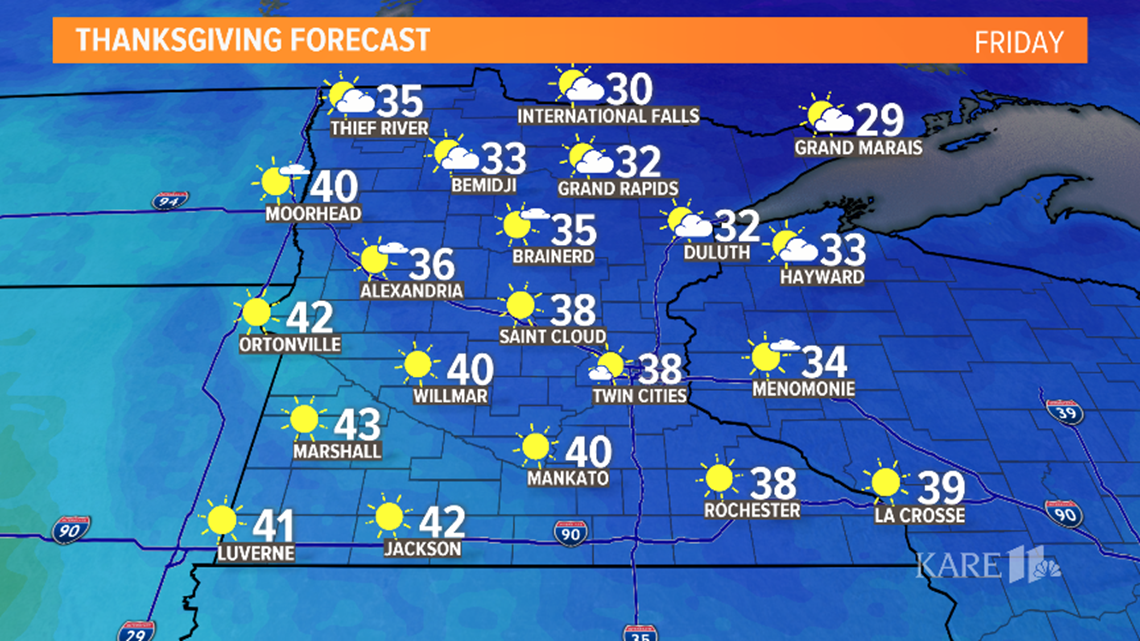 Saturday looks like the warmest day of the week with highs reaching the mid-to-upper 40s, possibly even 50s for southern Minnesota.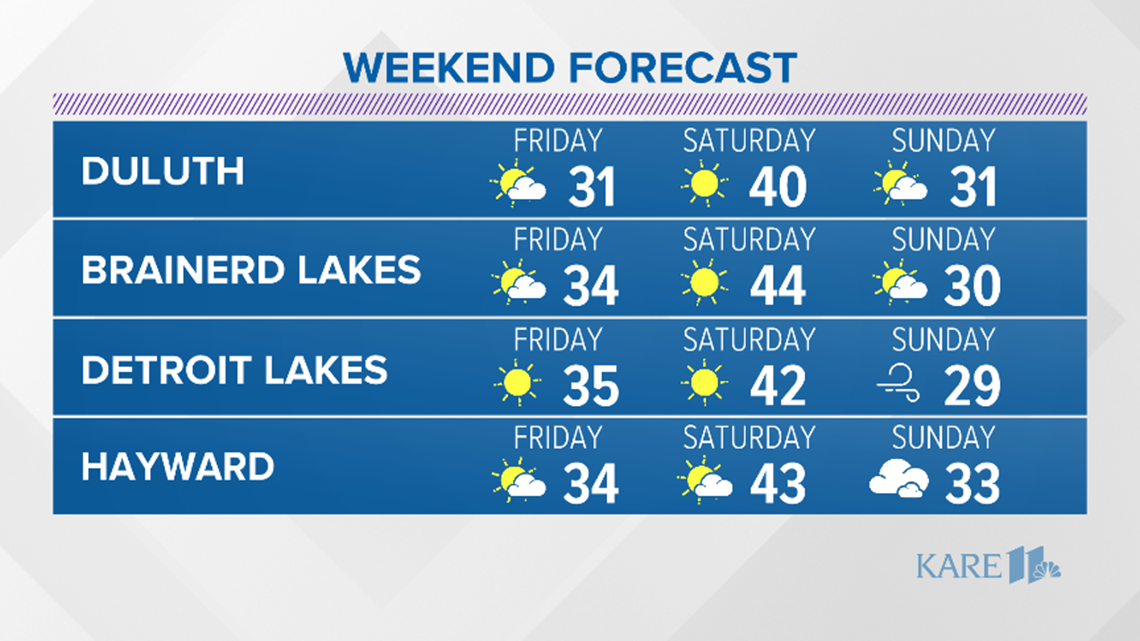 A blustery cold front is forecast to pass through Sunday, dropping our highs back into the lower 40s. Even colder weather is expected early next week. Looks like more ice will be forming on area lakes as well.
The average high for Dec. 1 (Tuesday) is 32°. It appears we will be right around that number.
Text your weather-related photos or videos to 763-797-7215. While you're at it, save KARE 11 as a contact in your phone!
Your Photos: October snow!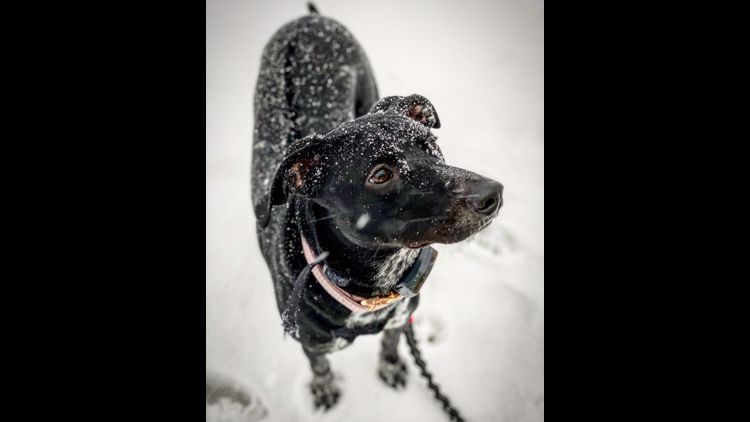 Have a weather-related closing?
If you have a school, organization or activity that you would like included in the KARE 11 closings list fill out the form below.