GOLDEN VALLEY, Minn — Tuesday morning will be the coldest morning since Leap Day on Feb. 29, 2020. Temperatures will start in the teens, but it could feel like single digits with wind chills factored in.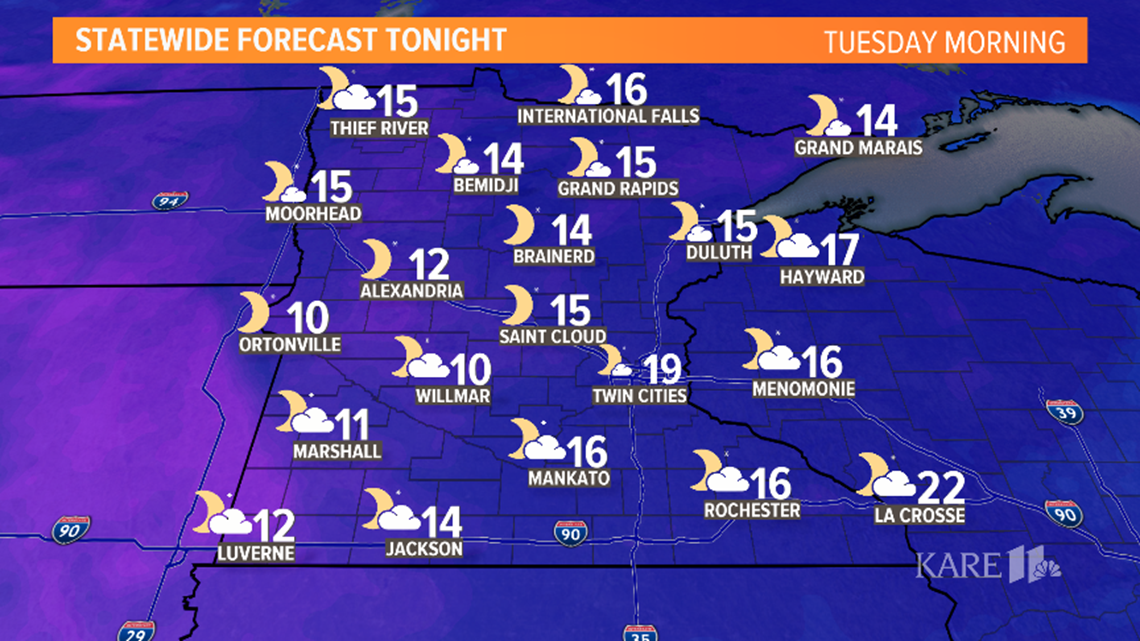 By Tuesday afternoon expect temps to warm into the mid 30s, which is nearly 20 degrees below normal.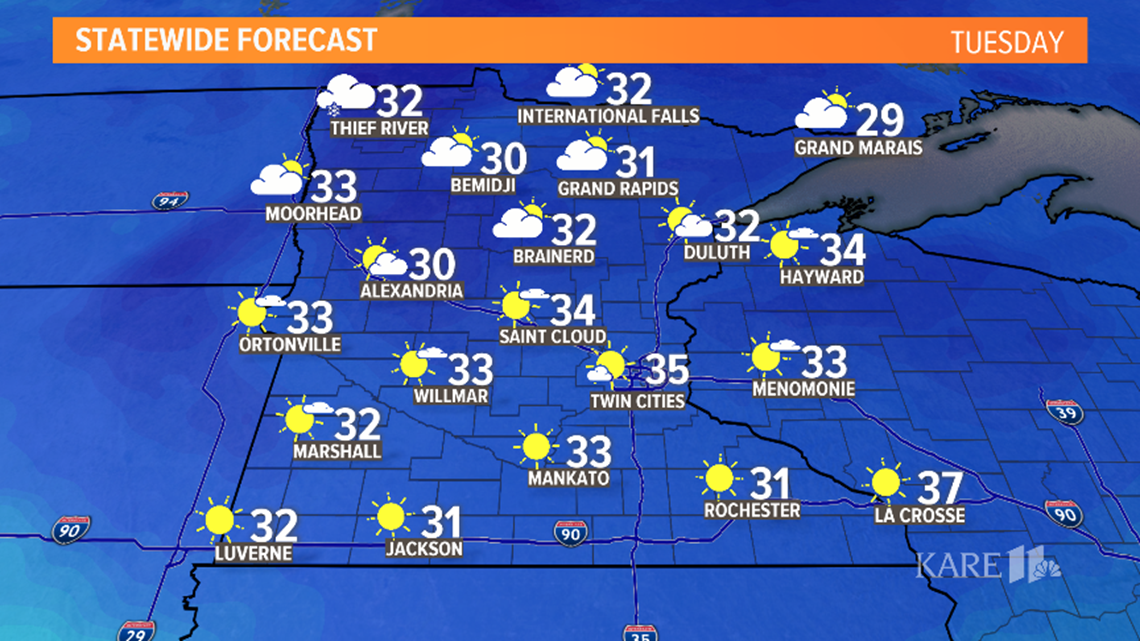 Temperatures will slowly crawl back to average by Saturday, with 50s for Halloween! It will be a little windy, so those temps might feel a bit cooler. Making things even more spooky will be a full moon on Halloween! It'll be a Blue Moon, because it's the second full moon of the month.
Next week actually looks warmer than average as we move into November.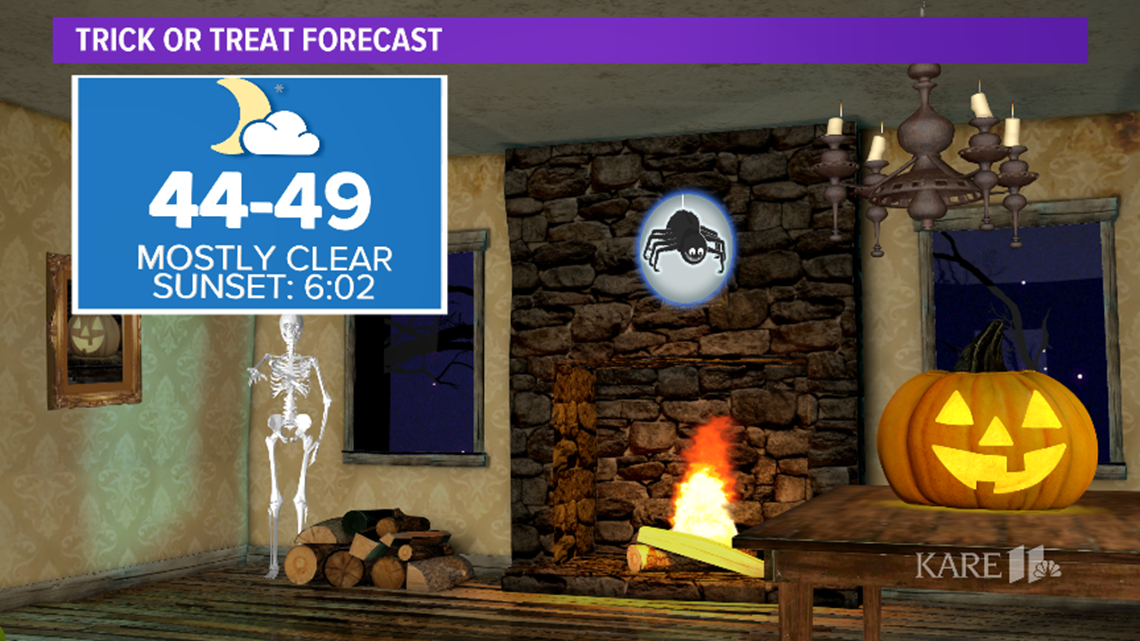 Text your weather-related photos or videos to 763-797-7215. While you're at it, save KARE 11 as a contact in your phone!
Your Photos: October snow!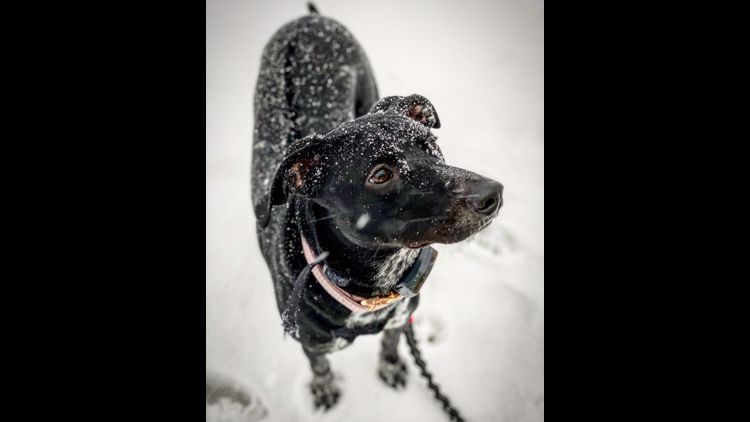 Have a weather-related closing?
If you have a school, organization or activity that you would like included in the KARE 11 closings list fill out the form below.