MINNESOTA, USA — Clouds will increase out ahead of our next system today. This will hold highs in the mid to upper 70s with a few isolated showers later on today.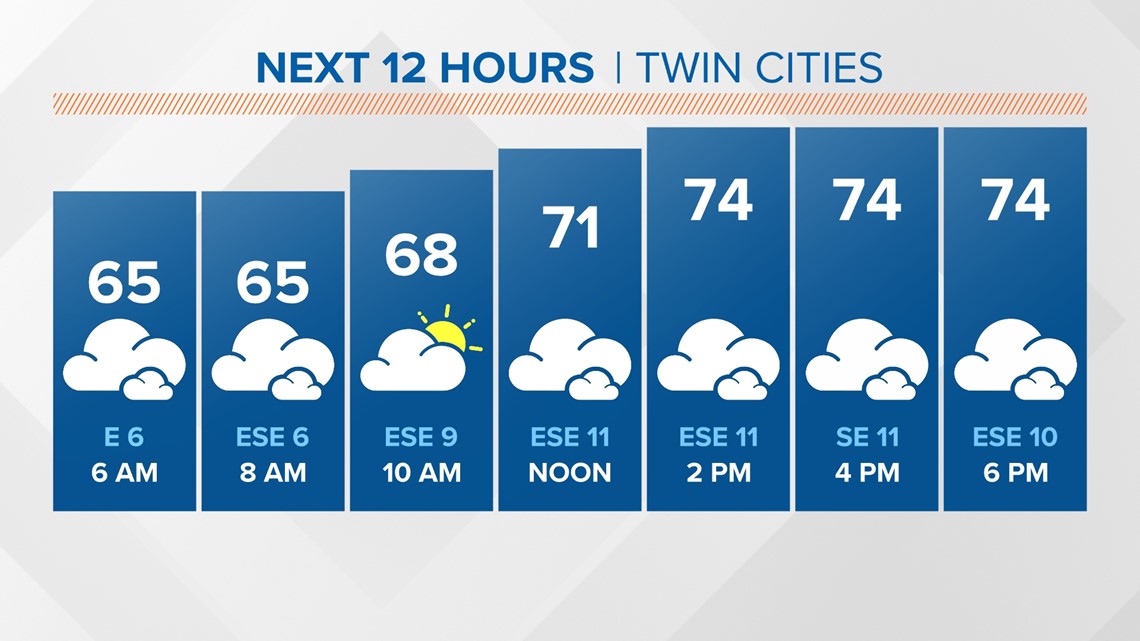 Severe weather and heavy rain is possible on Saturday. The best chance for heavy rain during the day will be in areas west of the Twin Cities with rain getting to the metro by the evening. A few storms will reach severe levels with wind and hail as the main hazards.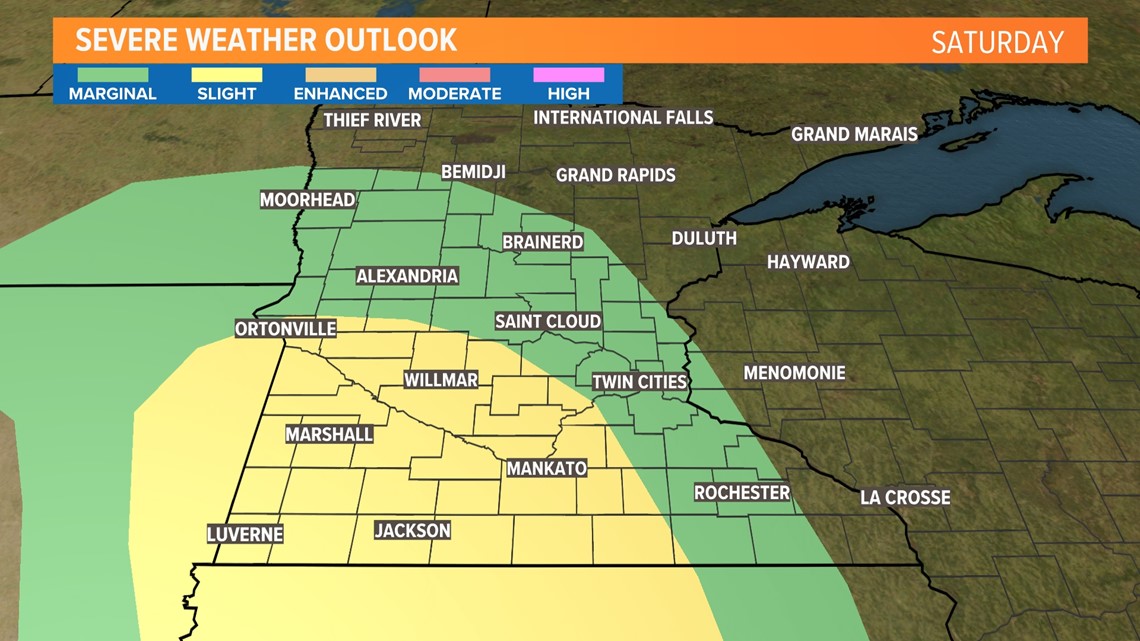 The best chance of rain will be from 6 p.m. on Saturday to 6 p.m. on Sunday. It looks like a dry slot could dry us out a bit Sunday afternoon but temps will still be down in the upper 60s to low 70s.
Remember, autumn officially arrives at 1:49 a.m. on Saturday, Sept. 23.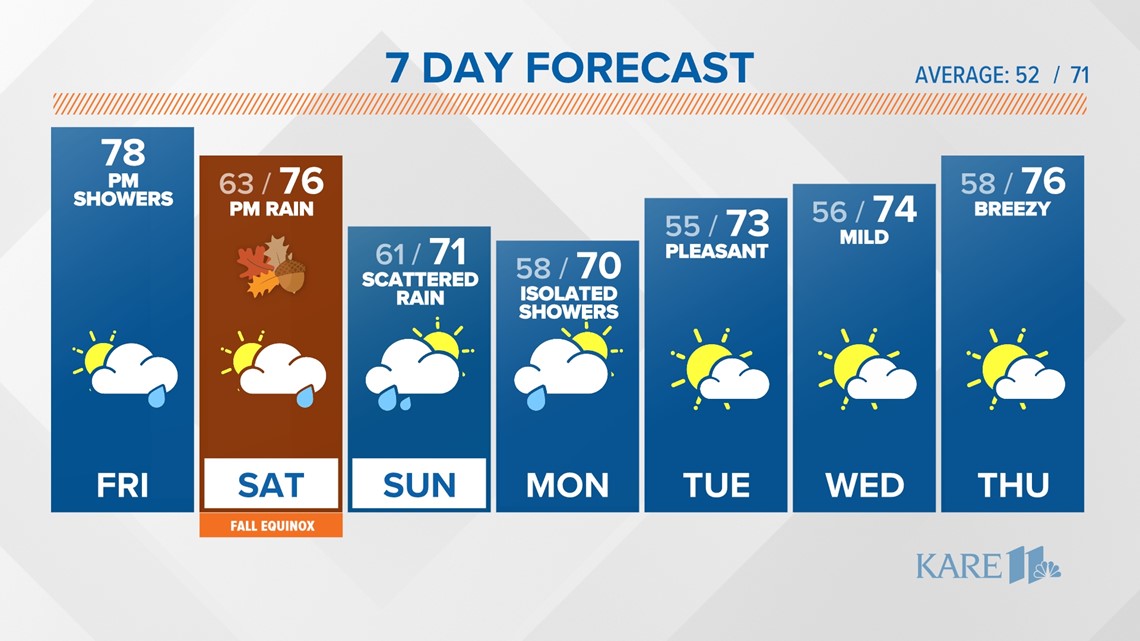 2023 Twins Weather Day at Target Field
Text your weather-related photos or videos to 763-797-7215. While you're at it, save KARE 11 as a contact on your phone!
Have a weather-related closing?
If you have a school, organization, or activity that you would like included in the KARE 11 closings list fill out the form below.
Watch the latest deep dives and explainers on weather and science in our YouTube playlist: