GOLDEN VALLEY, Minn — Coming off of the coldest day of 2021 so far, we have a round of snow in the forecast over the weekend. A Winter Weather Advisory has been issued for the southern half of Minnesota from midday Saturday into early Sunday morning.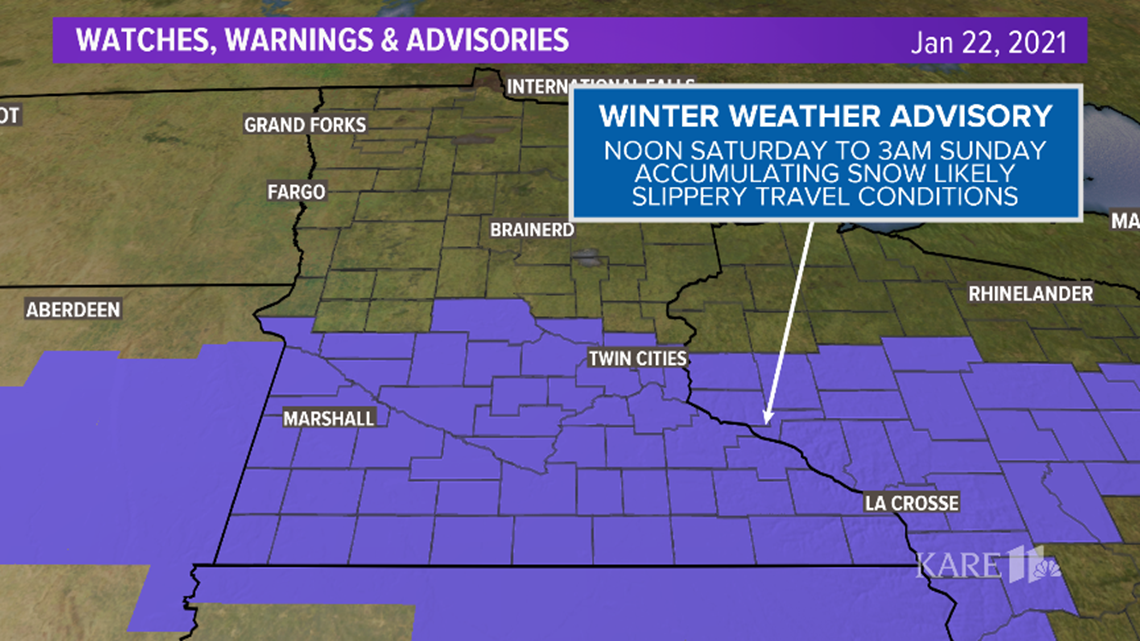 Within the main swath, we're looking at a widespread 3-5" of snow. There will be slightly higher amounts over the Minnesota River Valley from Redwood Falls to Mankato to Faribault where a half foot is more likely.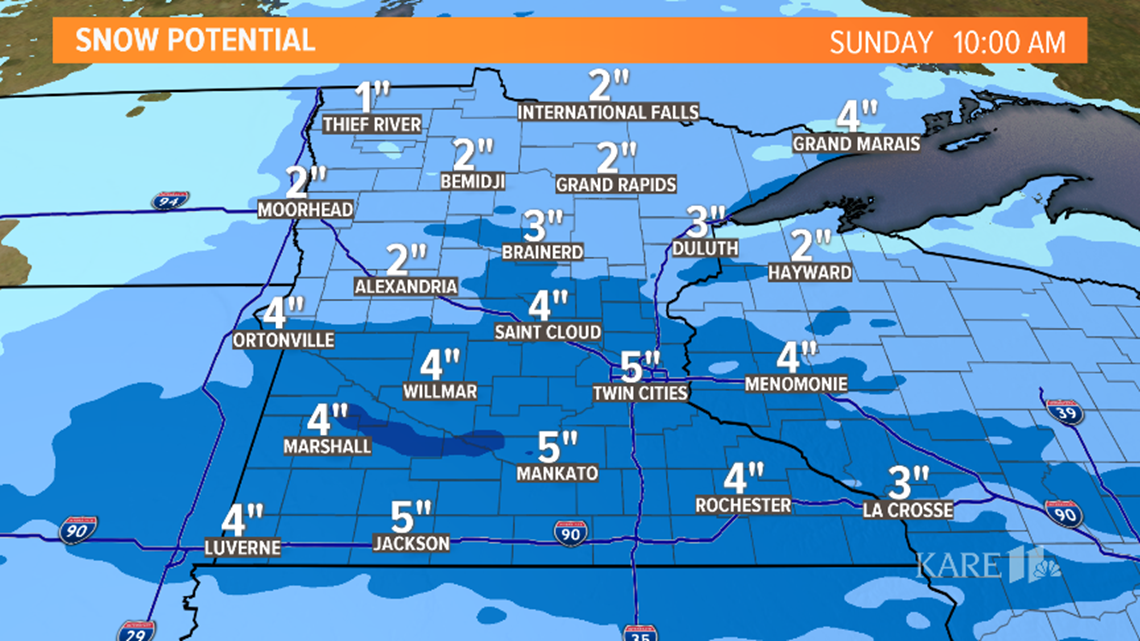 This will be an all-snow event, and will be the light and fluffy variety. That being said, with temperatures much colder than freezing roads will become snow-covered rather quickly.
This is a fairly fast system. Most of us are looking at around 12 hours with snow falling, and it'll be out of the area by daybreak Sunday. You will be able to shovel soon as you wake up.
Sunday will be quiet with nice weather for you to enjoy a nice new coating of snow for most of the state.
Next week, it will stay just a tad below average, but not bitter cold.
Stay tuned for more details on weekend snow!
Text your weather-related photos or videos to 763-797-7215. While you're at it, save KARE 11 as a contact in your phone!
Your photos: Winter wonderland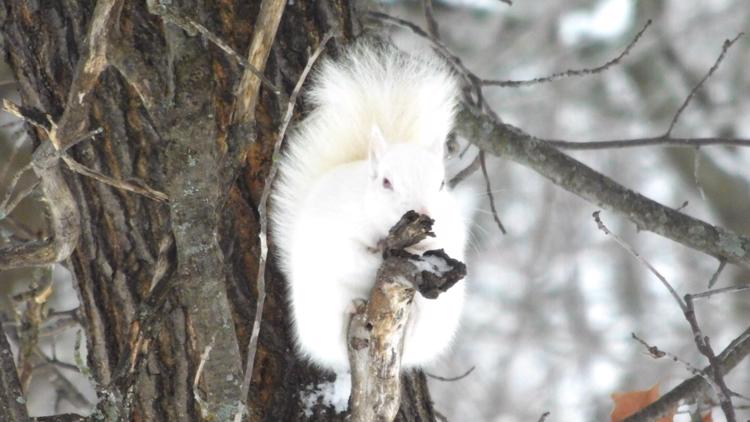 Have a weather-related closing?
If you have a school, organization or activity that you would like included in the KARE 11 closings list fill out the form below.