GOLDEN VALLEY, Minn. — The rain and snow that moved through Saturday night into Sunday morning didn't leave too much on the ground in the metro, but some folks north and west saw a few inches. The highest amount reported as of 8 a.m. was 5.8" up in Duluth. St. Cloud and Moose Lake weren't too far behind with 4" and Chanhassen and Montgomery picked up an inch.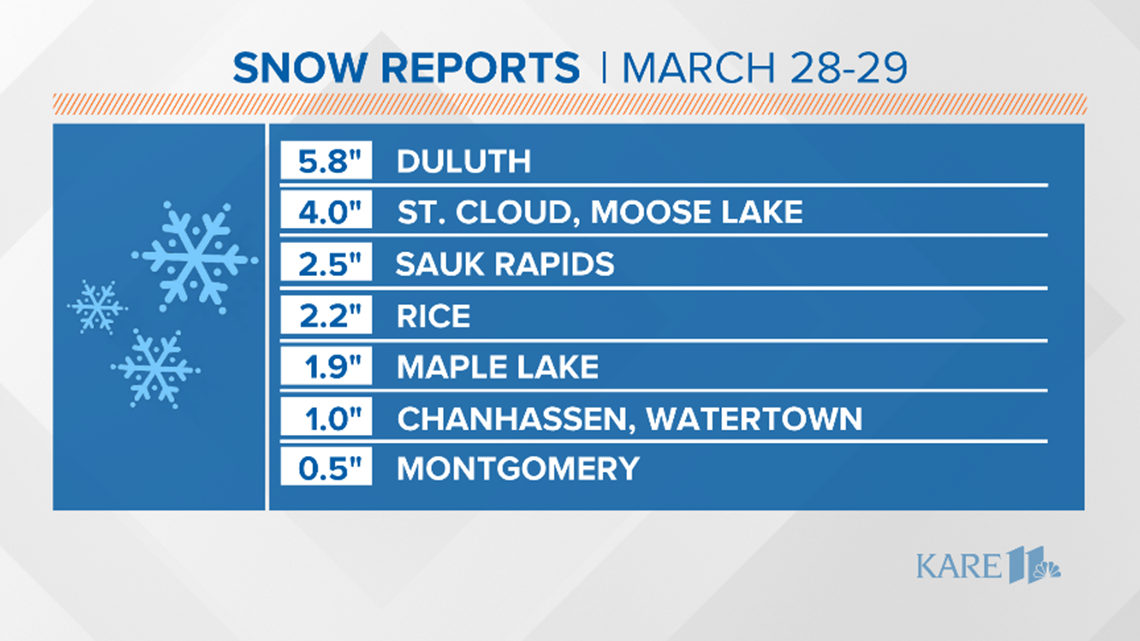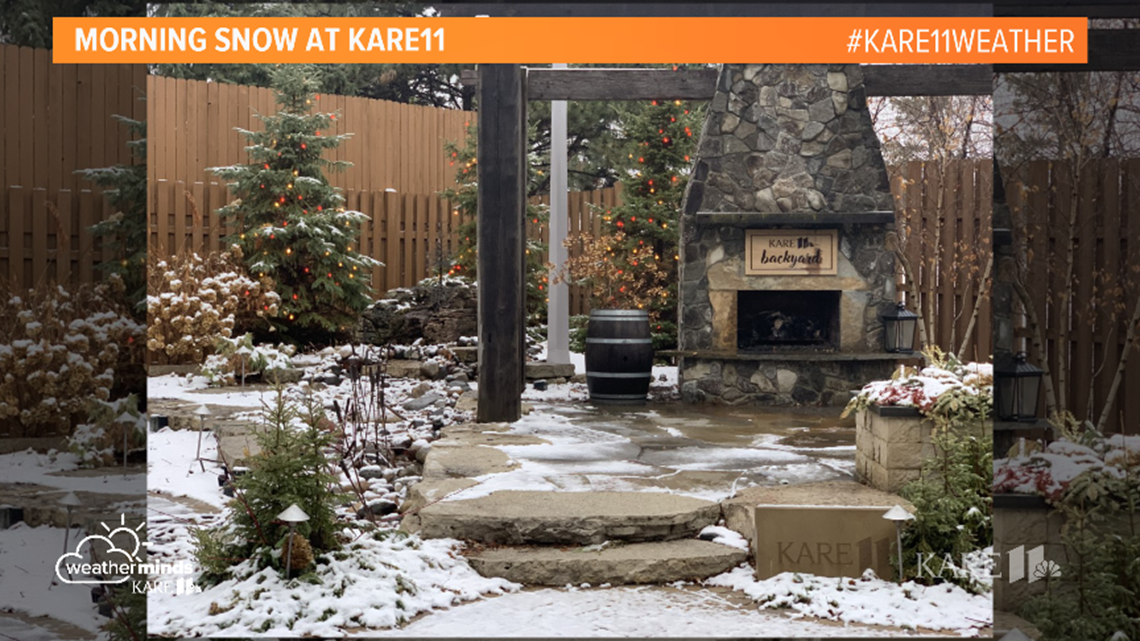 Overnight, skies will be slow to clear out and most folks will wake up below freezing in the upper 20s to lower 30s. Abundant sunshine is in store for Monday as high temperatures rebound into the middle to upper 50s!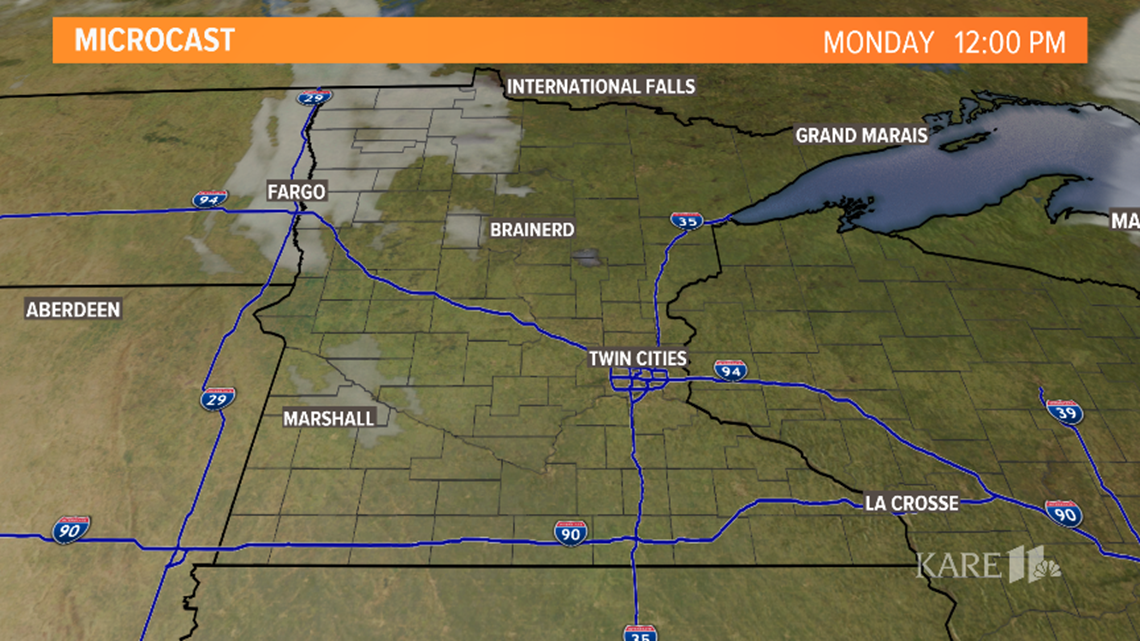 We'lee see more of the same on Tuesday with just a few more clouds returning to the area, before changes return to the forecast for Wednesday.
We'll see clouds build for the middle of the week and showers return as highs reach into the lower 50s. We'll get a brief break from the moisture, but more showers will return during the afternoon hours on Thursday and linger overnight and into Friday.
Colder air looks to rush in as the moisture is leaving on Friday and we could see the rain change over to snow as it exits the region. Behind the precipitation, Saturday is looking beautiful as of now with sunny skies and highs near 50s degrees. We could wrap up next weekend with another chance of showers on Sunday.
Text your weather-related photos or videos to 763-797-7215. While you're at it, save KARE 11 as a contact in your phone!
Have a weather-related closing?
If you have a school, organization or activity that you would like included in the KARE 11 closings list fill out the form below.