COON RAPIDS, Minn. — Chuckie the cat has been through a lot lately, but now he's recovering and will soon be ready to find a home - preferably a warm one.
Coon Rapids Police brought the orange cat, likely only a year or so old, into the Animal Humane Society (AHS) two months ago. He was found in a sewer with his leg frozen to the ground, and he was drifting in and out of consciousness.
Kate Farmer, a veterinarian at the AHS, said Chuckie was "pretty debilitated" at that time.
"When he came in he was very scared," she said. "So what we did initially was stabilize him, we got him fluids and pain medication and a nice meal."
They then gave Chuckie some time to rest. Once he was not as afraid, they evaluated his injuries. They found that he had a broken pelvis, and extensive frostbite on his rear leg and tail.
"We ultimately amputated the tail and also the last toe on his affected paw," Farmer said.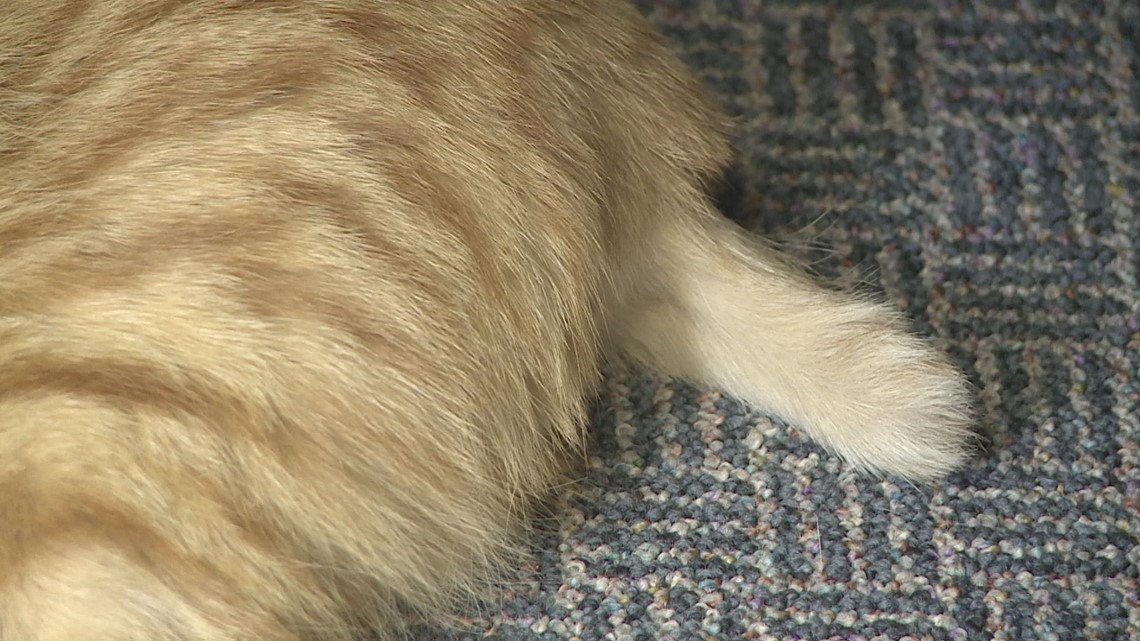 Now, two months later, Chuckie is mostly recovered.
"He's doing really well with the pelvic fracture, that's healed for the most part, he gets around really well in spite of that," she said. "And he's also really come out of his shell behaviorally. He's very, very friendly and playful."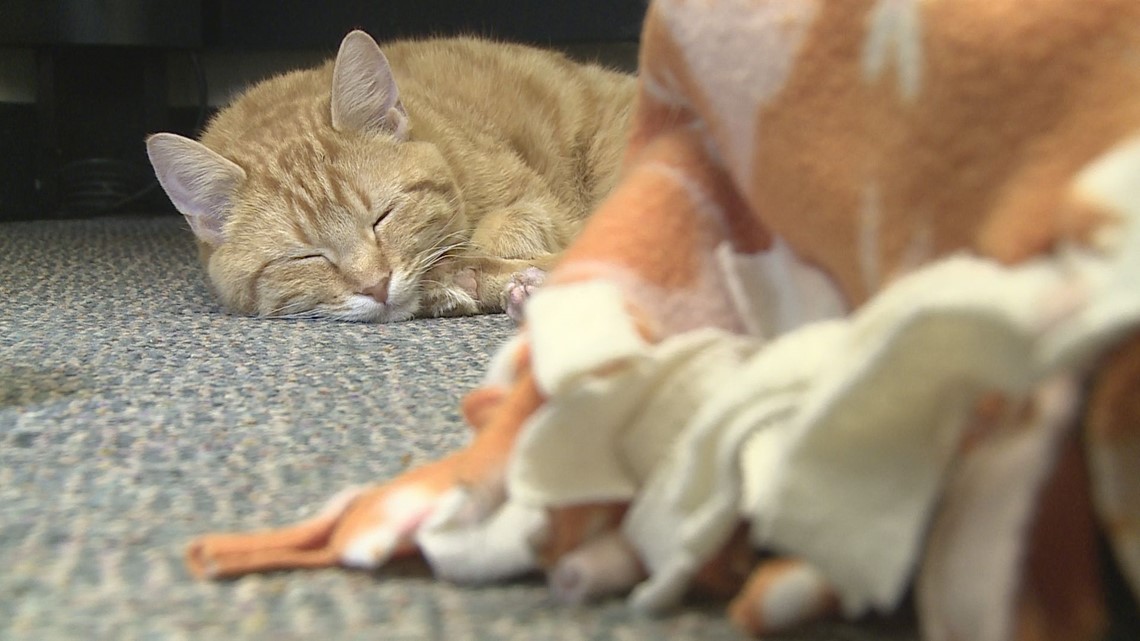 Farmer believes Chuckie was probably a stray, and had interacted with humans before. But he didn't have a chip or a collar. She's fostering him at her own home for now, but says he'll be put up for adoption in a couple of weeks. Besides some possible long-term arthritis issues, she said he's going to be just fine.
"He's a very nice boy," she said. "Given how well he's done we expect that he'll be comfortable and will just kind of live a more low-key lifestyle than maybe a younger cat usually his age would."
The AHS is using this incident to remind the public about some cold weather safety tips for pets:
During severe weather, dogs should be let out only to relieve themselves. Cats should be kept indoors at all times.
Remove ice, salt and caked mud from your pet's paws and coat immediately.
Before walks, put Vaseline or doggie shoes on your dogs' paws to protect them from sidewalk salt and chemicals; wipe the Vaseline off when back inside.
Make sure your pet's bed is not on the floor in a cold or drafty area of your home.
Indoor dogs typically receive less exercise during cold weather and therefore may require fewer calories. Feed smaller portions in order to avoid weight gain. Keep them busy with indoor brain games.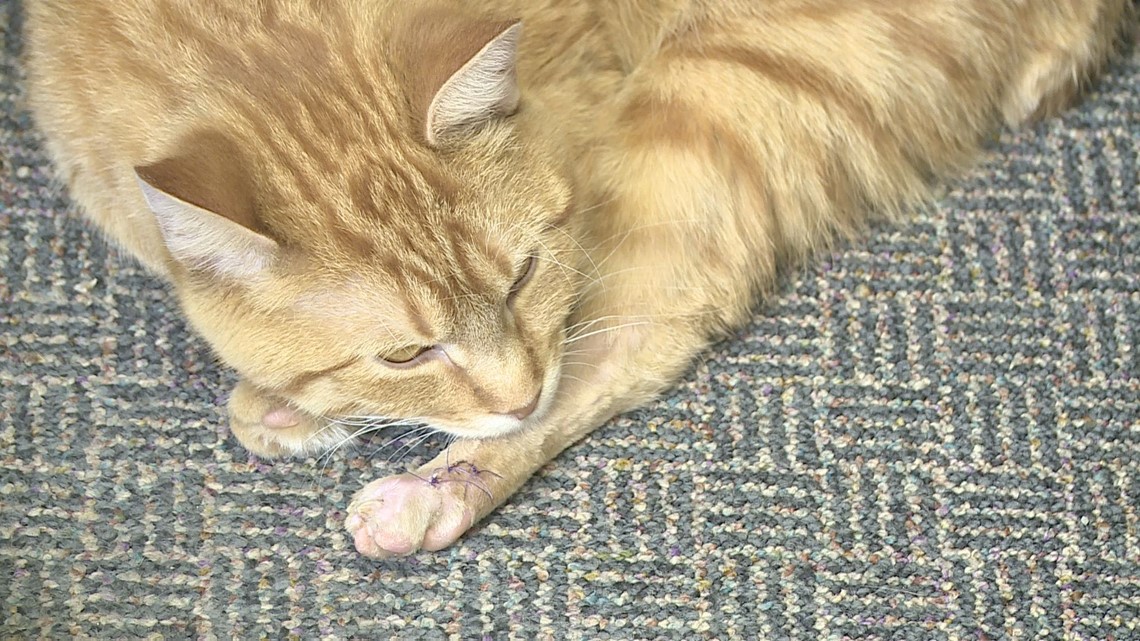 For outdoor pets, there are some different guidelines:
Minnesota state law governs all companion animals be provided shelter from the elements. In severe weather, allow your pet to be in your house or garage.
Outdoor pets typically need more food in cold weather because they must burn more calories to keep warm.
Check for frostbite, especially on paws and ears.
Make sure your pet's water is never frozen.
Keep an eye out for and clean up all antifreeze spills — one lick of the sweet-tasting fluid can be fatal to an animal.
Cats have been known to climb onto vehicle engines for warmth. Knock on the hood of your car before starting the engine if you suspect your cat could be inside.
Watch for signs of hypothermia — weak pulse, dilated pupils, decreased heart rate, extreme shivering, pale or blue mucous membranes, body temperature below 95 degrees, stupor and unconsciousness. Consequences of extreme hypothermia may include neurological problems including coma, heart problems and kidney failure.