MINNEAPOLIS, Minnesota — What started off as a mom making aprons for her chef sons has snowballed into a business.
The beginning of Craftmade Aprons
Meier, a mom to three chefs, said one of her sons came to her wanting a more affordable apron that felt better on him. Meier has been sewing since she was a little girl.
"I worked through all three of them. They had different ideas, different things that they wanted done," Meier recalled. She considered everything from the fabric to pocket design. One of her sons was having migraines and neck issues; so instead of using a standard loop on the apron, Meier switched to a crossback.
"My kids started wearing them at their jobs and it was really soon, like almost immediately, that their friends were wanting to have them. So like, 'Can your mom make me an apron?'" Meier said.
Soon notable Twin Cities chefs were wearing her aprons and then entire restaurants.
A year and a half later, Craftmade Aprons has grown so much that they have teamed up with The Minnesota Sew-Op to keep up with orders.
All aprons include the signature BA Minnesota logo (Boerboon is Meier's maiden name).
Meier said after receiving so much support from the restaurant service industry, they wanted to give back. They've now launched a national initiative called "Project Black & Blue."
"Black & Blue represents like the bruises or the scar tissue that a person in the culinary world would have to go through as they build up," Craftmade Aprons Teammate Trent Taher said.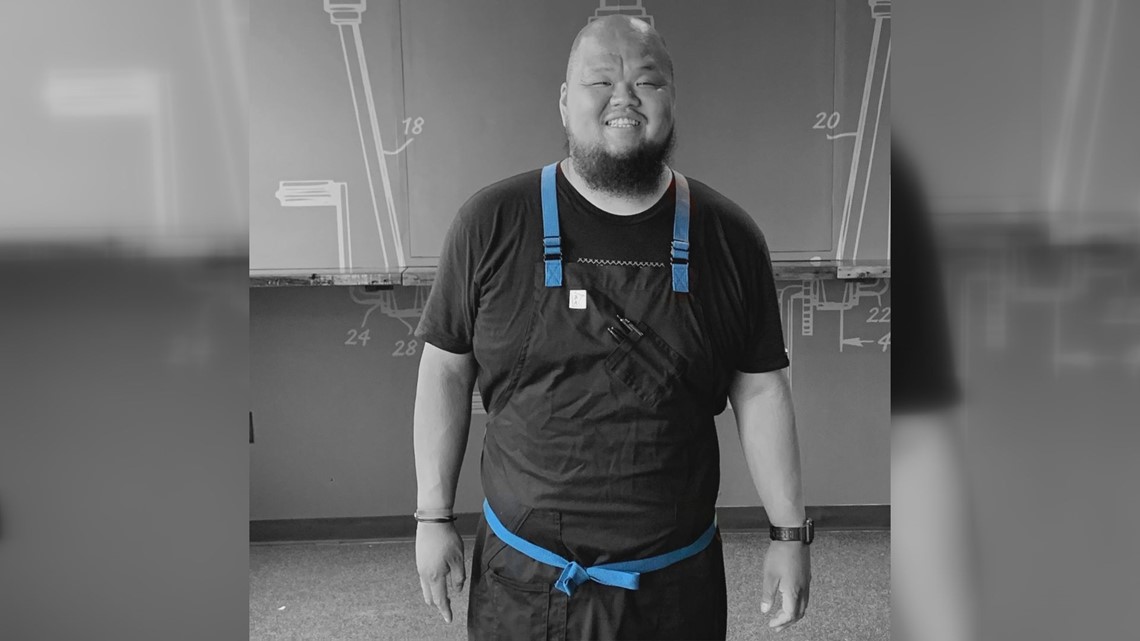 A Black & Blue apron, t-shirt and hat were designed for the project. According to Taher, half of the revenue from these products will be used to provide financial resources for service industry workers dealing with mental, physical or financial stress.
"The whole idea is that it's more than just like putting a donation into it. It's creating awareness," Taher said.
Meier added, "I know how my kids struggled just starting out at this job. When you're dishwasher or prep cook, you're starting at that point and working as hard as you are and I know the hours that they put in... It's not glamorous. It's a lot of hard, physical work. So watching the process of knowing what my kids went through, that's been a huge motivation for me."
To be considered for assistance, people can nominate someone or themselves on Craftmade Apron's website. It's open to anyone in the service industry nationwide.
You can find Craftmade Aprons online; they also do custom orders.