MINNEAPOLIS, Minnesota — When customers step inside this northeast Minneapolis butcher shop, there's no meat to be found. That's because The Herbivorous Butcher is a vegan butcher shop, creating meat-free alternatives.
"We are a full-scale vegan butcher shop. So we make all of our meats and cheeses in-house. We have about 50 rotating meats and cheeses all the time," said Aubry Walch, co-owner of The Herbivorous Butcher.
Since opening the storefront in 2016, brother and sister duo Kale and Aubry Walch have seen the vegan community grow around them.
"Factory farming of animals is one of the biggest contributors to global warming and by doing our small part, I sleep a little bit better at night myself," Kale said.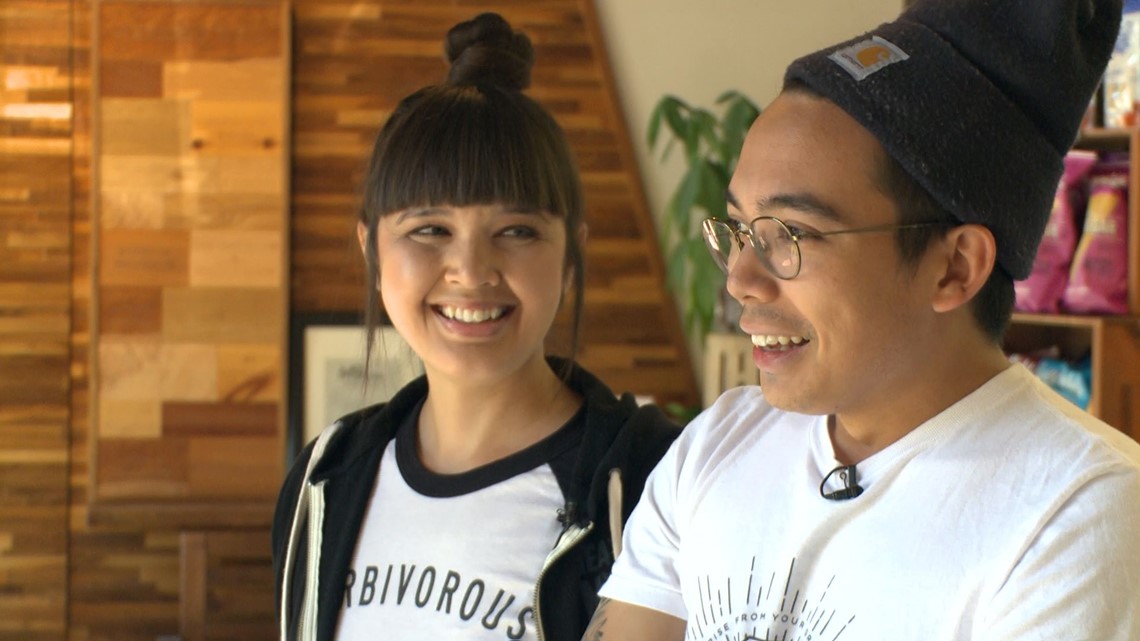 The Herbivorous Butcher celebrated its one-year anniversary by announcing a new farm sanctuary called Herbivorous Acres. Since the announcement, they've found land for the nonprofit farm sanctuary and said they'll be announcing the location either in May or June. The farm sanctuary currently has two pigs and four roosters.
"Our goal with Herbivorous Acres is to be able to have a place where people can go and sort of commune with the animals. You can spend time with them and sort of understand how much they are just like your household pets. How they really aren't any different," Aubry said.
They also plan on having programs at the farm, like showing people how to grow their own vegetables at home.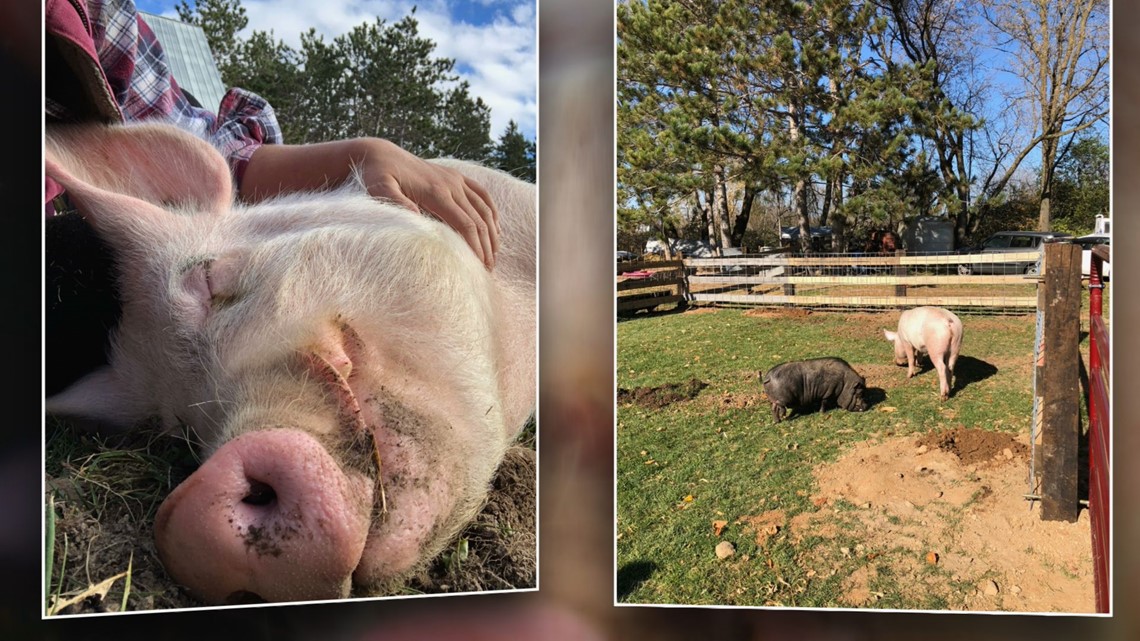 To help raise money for the farm, a fundraiser will be held the night of June 6 at the Aria Event Center in Minneapolis. The third annual "Haus of Love" show will feature a cocktail hour, vegan fashion show, and dance party with Jake Rudh of Transmission.
"This year the theme is vegan prom. So you know, if you're like me and you didn't get a chance to go to the prom in high school because of reasons, you get a second shot now," Kale said.
People are encouraged to dress up for the vegan prom.
"We find that a fashion show is really important to put on because a lot of people see veganism as just a way to eat. For us, it's a lifestyle," Aubry said. "So we also don't wear wool, and silk, and fur, and leather. So this fashion show is a way to introduce people to other options that are not made from animal and are just as beautiful and fashionable as everything else out there."
"Haus of Love: Vegan Prom" tickets are now on sale. General admission costs $20 and VIP tickets cost $125. You can find out more information and buy tickets on the Haus of Love website.