MINNEAPOLIS -- Visitors and residents will have another option for getting around downtown Minneapolis during Super Bowl 52.
Two Midwest companies are teaming up—offering free fat tire bike rentals through an app-based bike-sharing system.
The Iowa-based sharing economy startup Koloni Share is partnering with Defiant Bicycles in St. Paul.
"I would imagine traffic is going to be pretty jam-packed. The light rail is going to be full, Uber, taxi... all of those things are going to be pretty difficult to come by. So it's really just another amenity to kind of help out with that," said Kyle Sheker, co-owner of Koloni Share.
The electric-assist, fat tire bikes make it easier for bicyclists to ride through snow. They will be placed around the city. Sheker said they are partnering with local businesses, like bars and hotels, that will be used as pick up or drop off locations. They will primarily concentrate on the downtown area.
Once downloading the Koloni Share app, a map will pinpoint where the bikes are located—using GPS tracking. Through the app, you'll be able to unlock the bike.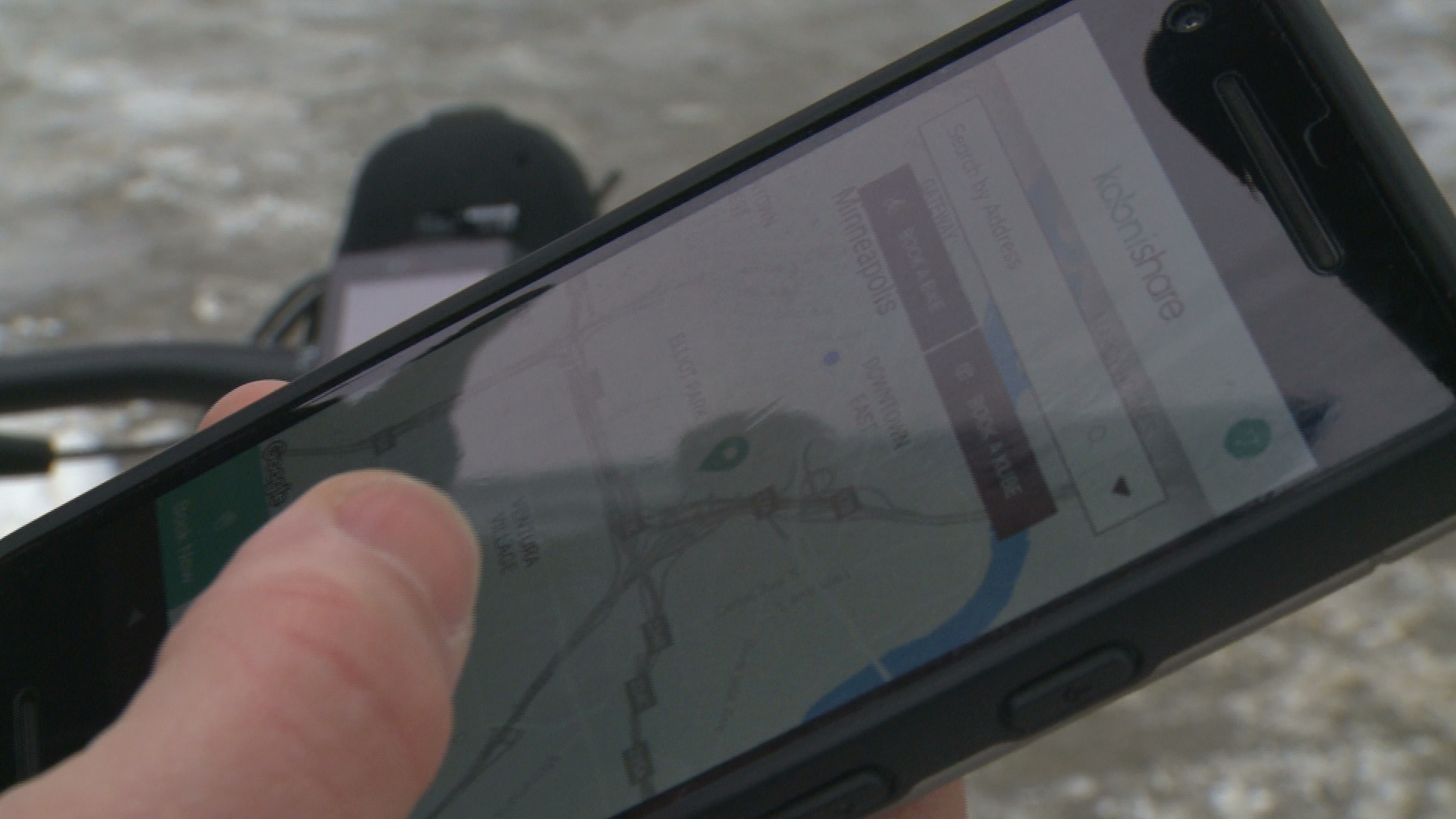 "Fat tire biking might really be pretty popular here but I think a lot of people coming into town may not have heard of it, may not have seen it. So we're excited to really show the world what we do here in Minnesota."
According to Sheker, they were originally going to charge $2 for every 30 minutes. However, Sheker said they have now decided to offer the service for free. Downloading the app is also free.
Sheker said they don't know how many bikes will be offered but there will only be adult bikes available.
The temporary bike-share system will be available January 29 through February 4.