ST. PAUL, Minn. -- A community has come together to help a German Shepherd after it was struck by a train in White Bear Lake.
The dog, now known as "Cabi," partially severed her front right leg on Nov. 8 while trying to cross the railroad tracks.
Good Samaritans came to her rescue, including Nate Wefel. Wefel just happens to be a dog trainer and the owner of Setter Meadows.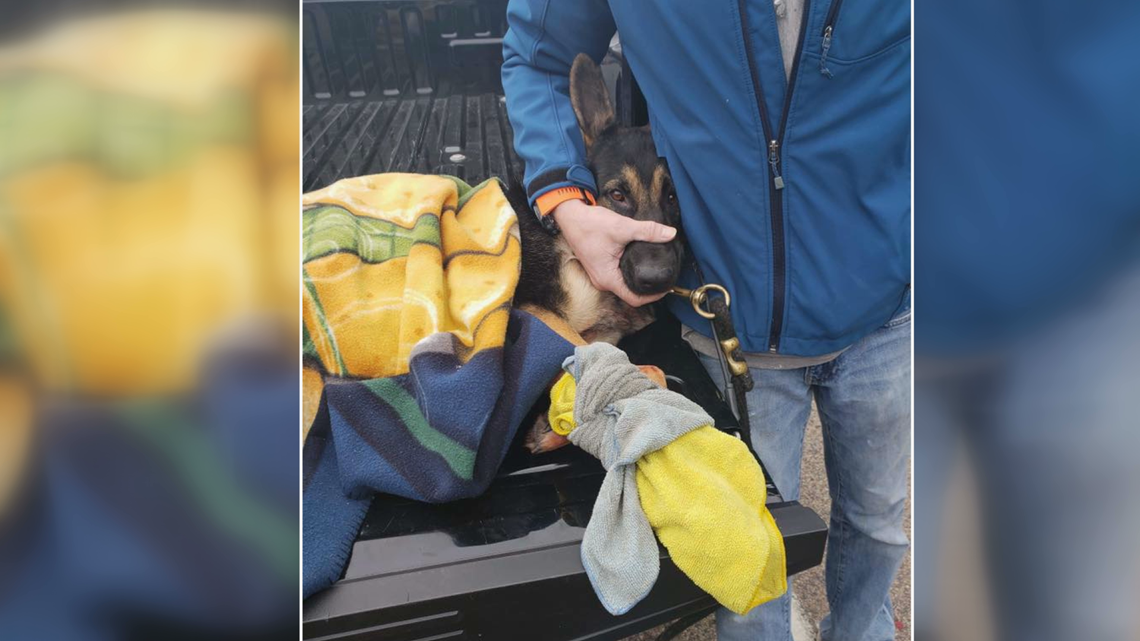 "Once I gained control of her, I placed her upon a tailgate of a truck. I made a muzzle to protect us, and fashioned a tourniquet on her injured leg," Wefel recalled.
"She had a severed right front paw... she had a pretty major pneumothorax. She has a lot of road rash throughout her entire body. The pads on the bottoms of her paws were pretty much worn off," said Emily Campbell, Cabi's foster mom.
She ended up at the Animal Emergency and Referral Center of Minnesota where they amputated her front right leg.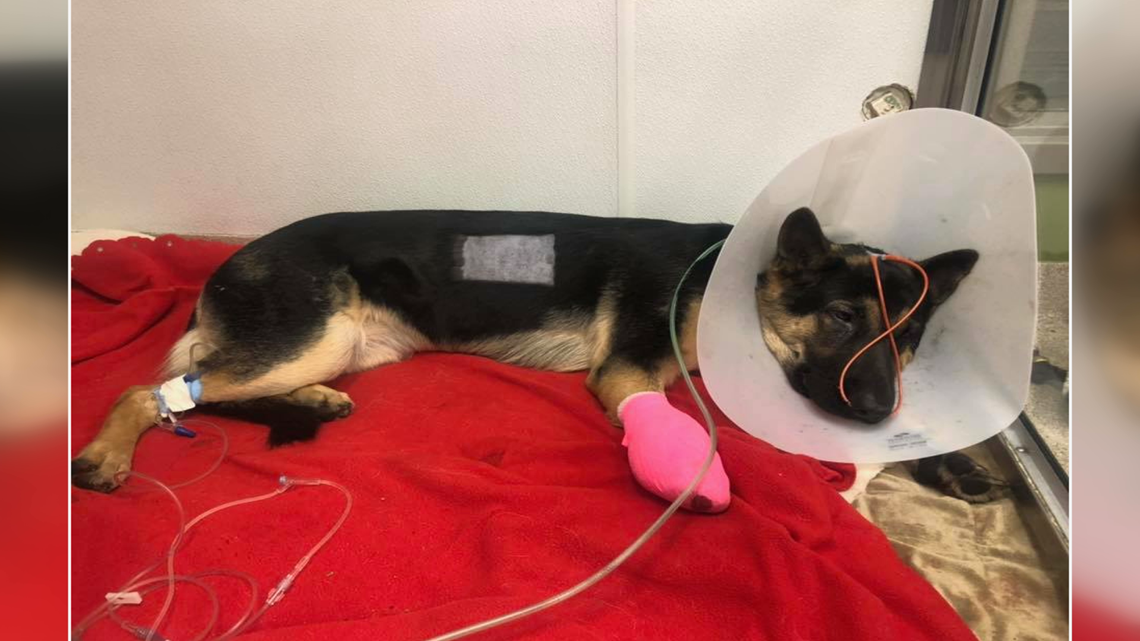 "There was a name written on the inside of her collar and a phone number and the hospital called them and kind of explained, asked if they had a dog that they were missing. They declined that they owned a dog even and so at that point she became abandoned and the rescue took over," Campbell said.
Campbell said apparently Cabi had been wandering around for about four days before she was hit. She estimates Cabi is 12-14 months old.
Saving Shepherds of MN stepped in to help Cabi, paying thousands of dollars for her surgery. The nonprofit depends on donations and Cabi's care will require more visits to the clinic.
She is now healing at Campbell's home in St. Paul.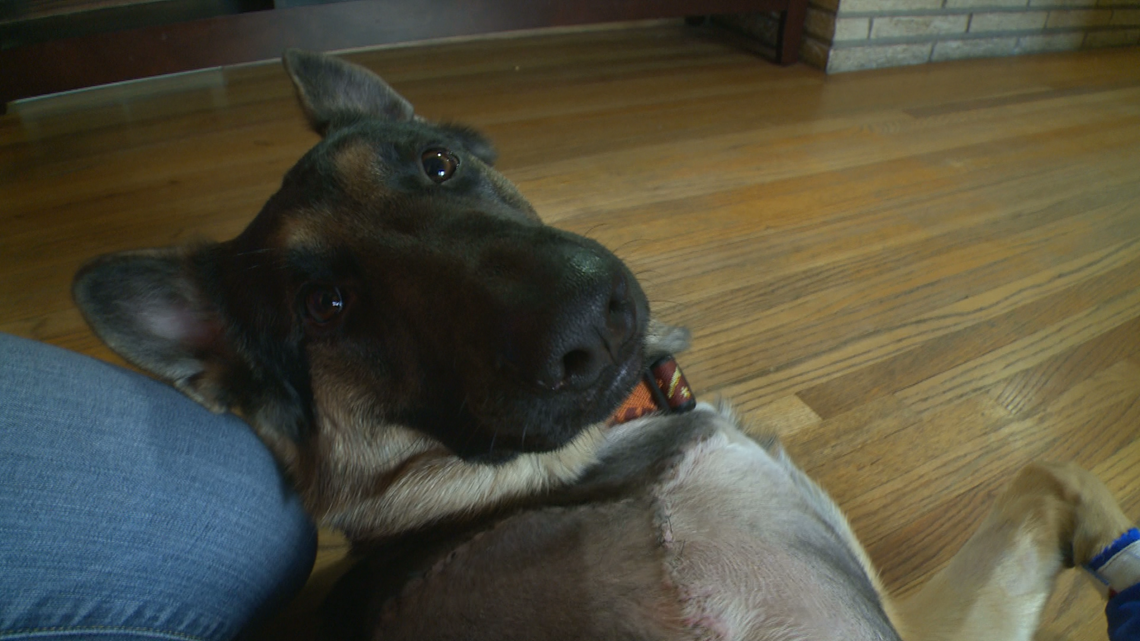 "It's amazing she survived," Campbell said. "She has come a long way. At first she was scared of everything... a car door slamming, touching her neck, putting a leash on."
Campbell, a veterinary student at the University of Minnesota, is posting daily updates on Cabi's recovery on the Facebook page "The Cabi Daily Chronicle." More than 2,700 people are following along.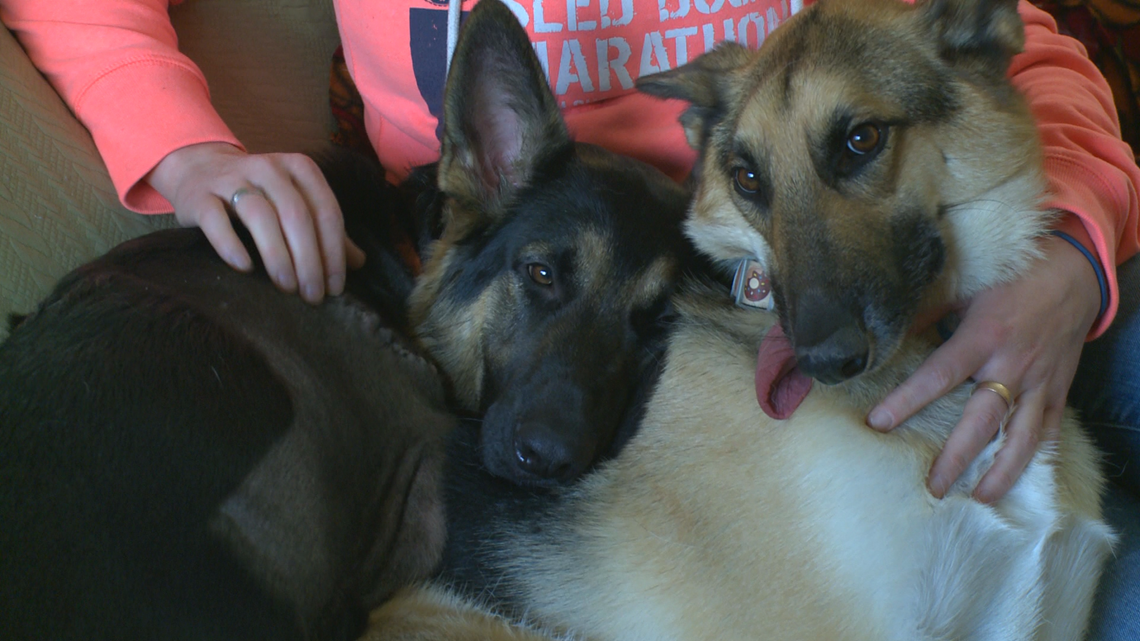 "It's incredible to see these people coming together. Not only the people that directly rescued her, but the people that came together to fund her surgery and that keep track of her on a daily basis," Campbell said. "It's been incredible to watch basically an entire state come together to support one lucky dog."
Cabi, short for Caboose, will be up for adoption once she has recovered. Campbell said Cabi still needs to be spayed, as well.
If you would like to help Saving Shepherds of MN, click here.