EAGLE LAKE, Minn. - Inside the American Legion in Eagle Lake was a Sunday afternoon spaghetti feed and a whole lot of country music karaoke.
A fundraiser, put on by three people who'd never met before until they read a Facebook post written by Gilbert Hoppe.
"It broke your heart. Made you sad, mad," said Kristi Bighley.
On the Mankato Area For Sale Facebook page, Gilbert posted a photo of his hearing aids and a handwritten note that said, "Pair of hearing aids for sale or trade for a good vehicle."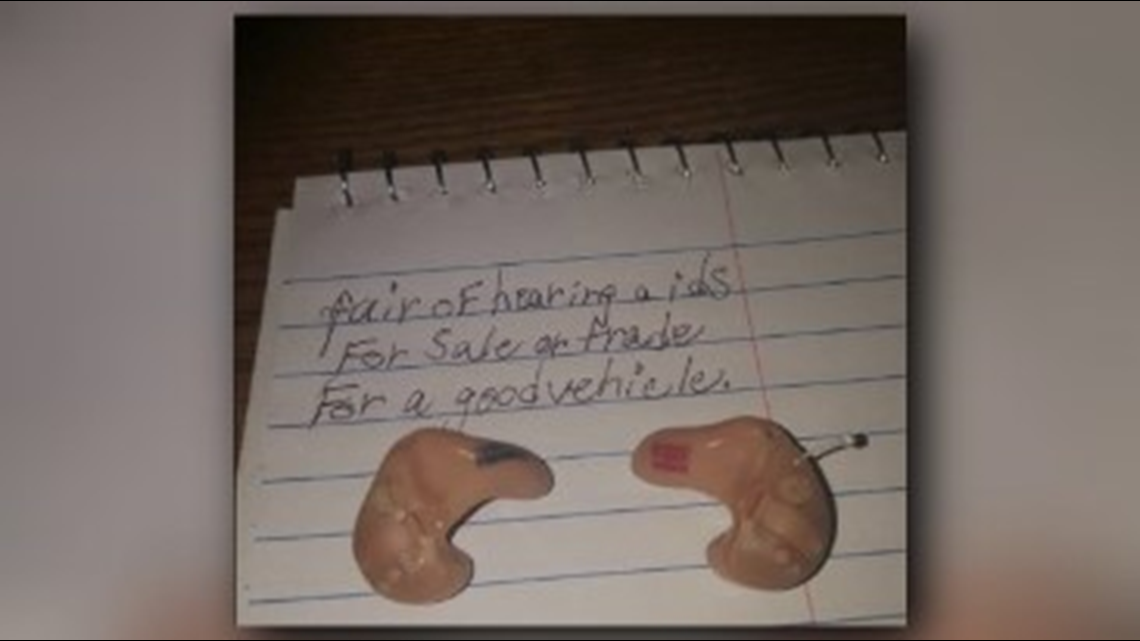 But some people didn't take it seriously, and Bighley says the comments people left made her sick.
"The worst was probably the one that called him an idiot and said he couldn't sell those hearing aids. Obviously that person didn't put himself in Gilbert's shoes."
Bighley, along with Jena Faue and Chris Wright, reached out to Gilbert and learned he's a 75-year-old Army veteran. He cares for his wife Linda, who needs oxygen and struggles with COPD.
And they learned Gilbert himself is battling cancer. And the reason he wanted to sell or trade his hearing aids for a vehicle, is that he no longer has one to drive to his doctor appointments.
"I think we should respect our elders. I think we should help them. They spent their whole life helping us, building us the land we have now. He served us. It's time for us to serve him," Bighley said.
"And we're just like hey, what can we do to help?" Faue said.
They started a GoFundMe page and organized a fundraiser at the Legion with the help of many local businesses.
"And really the whole community, Mankato, Madison Lake, Eagle Lake, they all came together and donated," Bighley said.
When asked how it made him feel, Gilbert said, "Good. Couldn't feel any better."
It was a day of fun for a couple who's been through a lot lately. And new friendships for strangers who crossed generations to do the right thing.
They've raised a couple thousand dollars for Gilbert, but in order to get him a reliable vehicle they're still hoping for more.