Court records analyzed by KARE 11 reveal Minnesota judges frequently fail to impose a mandatory fine on convicted sex traffickers and buyers, so-called pimps and johns.
The funds raised from those fines are supposed to provide support services to survivors of sex trafficking and to train police and prosecutors to better combat sexual exploitation.
Because of the failure to fine, those anti-trafficking programs have been short-changed during the past seven years by at least $250,000 statewide, according to KARE 11's review.
18 hours in Hell
"My life changed," a 22-year-old sex trafficking survivor told KARE 11.
The change happened on June 15, 2012, when Jodel was just sixteen.
With the support of her family, Jodel decided to tell her story in the hope that it will help others. To protect her privacy, KARE 11 is not using her full name.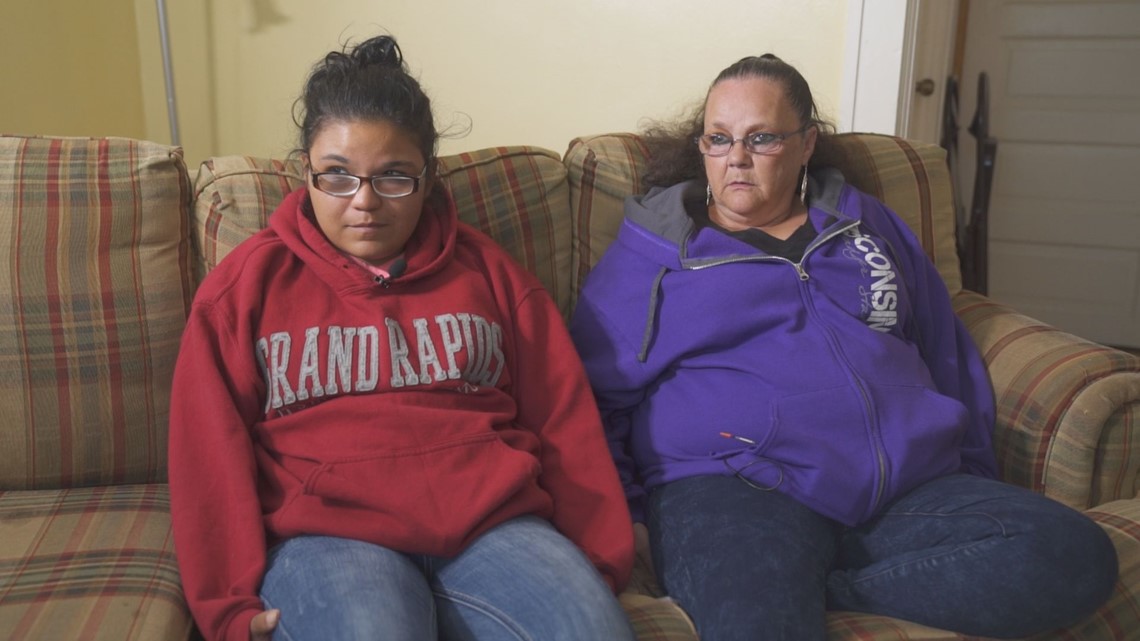 Jodel is developmentally delayed. Experts say traffickers often target vulnerable teens.
She left her Duluth-Superior area home with an 18-year-old friend to meet some boys in the Twin Cities that her friend had been talking to online.
Jodel said she expected to make a new boyfriend and have some fun.
Instead, she was taken by the young men to a St. Paul motel near Interstate 94 where she says she was kidnapped, gang raped, and sexually trafficked.
Jodel says her 18 hours in hell began in room 229.
"I had a knife put up to my neck when I was being raped," she said.
Over and over that night, Jodel says her body was sold as a stream of strangers filtered into the hotel room paying her captors to do whatever they wanted to her.
"They hurt my insides so bad that if I ever get pregnant I would miscarry within weeks," she said.
The next morning, she says she was ordered to walk the streets offering herself for sale.
"They told me that they owned me, and I had to go to work."
Once out of sight of the pimps, Jodel used her friend's cell phone to call her mother.
"She was crying and screaming, hysterical," her mother Judy recalls. "Mom, they took me," Jodel told her. "And they want me to be a prostitute."
She told her daughter to call 911 right away.
"I need help," Jodel told the 911 operator. "There's three people trying to prostitute me."
St. Paul police officers rushed to find the girl as the 911 operator worked to keep her calm. A camera in the back of the St. Paul squad car captured the scene as Jodel was rescued, screaming for her mom and pleading with police to hide her from her traffickers.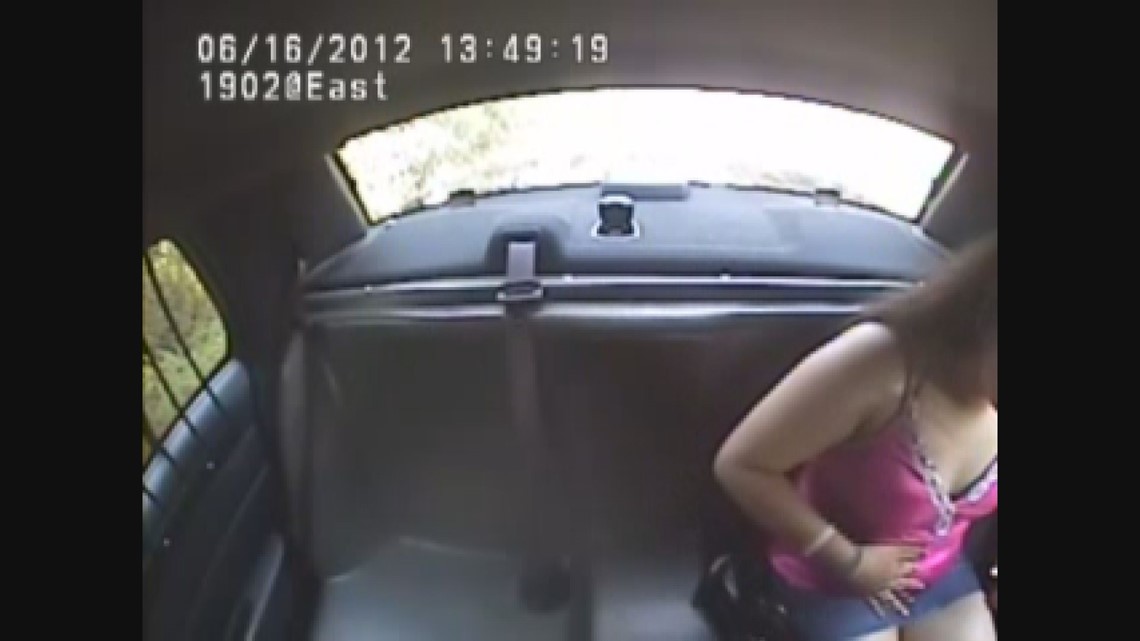 "Take me somewhere. If they see me they're going to kill me," she yelled.
Two men were eventually captured. Fonati Diggs and Timothy Cross were convicted of sex trafficking an individual under the age of 18 and sentenced to decades in prison. The case made headline news across Minnesota.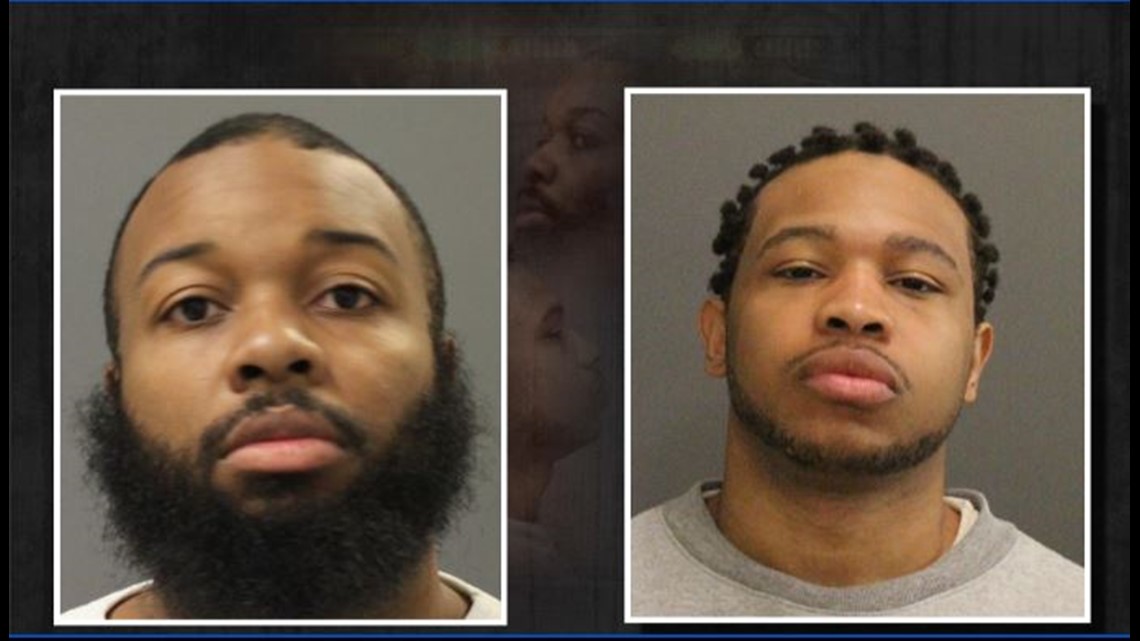 Funding help for survivors
Jodel returned home. She'd escaped hell, but not the demons.
In a candid interview with her mother at her side, Jodel acknowledged that she still struggles with the only thing that helps her escape the memories of her abuse.
"Made me go on drugs and become a junkie," she told KARE 11.
"Have you been able to get past the drugs?" investigative reporter A.J. Lagoe asked.
"No," Jodel replied as her eyes dropped to her feet.
"It does take a lot of healing to get through it," says Beth Holger, executive director of The Link MN.
The Link provides support for young sex trafficking survivors, including housing, education and counseling.
"We just do not have enough funding and resources to serve everybody that needs help," Holger said.
To help fund support services for sex trafficking survivors like Jodel, Minnesota lawmakers updated a law in 2011 mandating that all convicted sex traffickers and buyers pay a special fine.
It's called a "Prostitution Assessment" and it ranges between $500 to $1,000 depending on the specific charge.
Money from the Prostitution Assessment is supposed to be split three ways:
40 percent goes to the arresting agency for enforcement and training to combat sexual exploitation.
20 percent goes to the prosecutor for education and training to combat sexual exploitation.
The remaining 40 percent is to be used by organizations like The Link to provide support services for sexually exploited youth.
"The Legislature was pretty clear," says State Senator Michelle Benson (R-Dist. 31). "There shall be a fine and it may not be waived."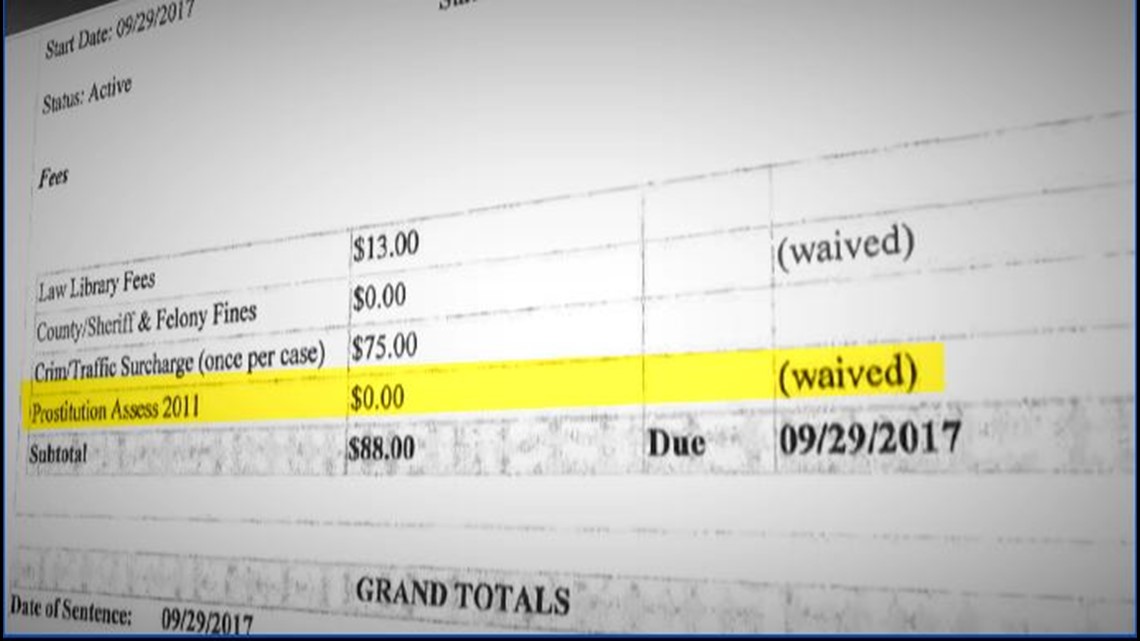 Senator Benson says if judges do not impose the assessment, they're violating the clear intent of the Legislature.
"We are supposed to be trying to stop trafficking behavior through these assessments and then help people recover," she said. "We expect prosecutors and judges to follow the law as passed by the legislature and signed by the governor."
A failure to fine sex traffickers
When KARE 11 reviewed the cases of Fonati Diggs and Timothy Cross we discovered something surprising. The men convicted of sex trafficking in Jodel's case were never forced to pay the mandatory prostitution assessment.
Court records show Ramsey County Judge Lezlie Marek failed to order the fine at sentencing.
KARE 11 emailed Judge Marek asking for an interview to discuss why she did not follow the law and impose the fine.
Judge Marek declined to be interviewed. In an email she said, "I do not comment on my cases nor on my decision-making process …"
Judge Marek referred us to a court spokesperson who also declined to comment on the judge's decision.
Isolated problem – or part of a pattern?
Was the failure to fine the men who trafficked Jodel an isolated oversight or part of a pattern of judges cutting sex traffickers a break at the expense of services for victims?
KARE 11 also reviewed the high-profile case of convicted sex trafficker Ricky Turner Jr., who went by the alias 'King Finesse' in his online posts.

On Facebook Turner bragged about his business in videos and pictures showing luxury cars, Rolex watches and giant stacks of cash.
"This all last night trap money," he said in a Facebook Live video as he flipped through a stack of $100 bills.
Turner was busted in 2017 for operating a cross-country prostitution ring out of a fancy home on Lake Minnetonka. He was convicted on charges of racketeering and promoting prostitution.
Watch Ricky Turner story below:
Even though he was sentenced to 14 years in prison, records show Washington County Senior Judge Susan Miles never ordered Turner to pay the mandatory prostitution assessment.
KARE 11 emailed Judge Miles asking, 'Why?' She declined to be interviewed and offered no reason for the failure to fine.
Those judges are not alone.
KARE 11 analyzed statewide court data for sex trafficking convictions from 2011 through 2017.
During that period, records show that 118 of the 196 sex traffickers sentenced were never ordered to pay the prostitution assessment.
That means Minnesota judges allowed 60 percent of the criminals convicted of sex trafficking to avoid the state-mandated fine.
Mandated fine ignored even in child sex cases
KARE 11's investigation revealed that Minnesota courts even failed to impose the state-mandated fines in cases involving criminals accused of trafficking underage girls.
In fact, KARE 11's analysis of court records indicates that criminals who exploit underage girls like Jodel are more likely to get the assessment fine waived than those who trafficked adult women.
"I cannot fathom how somebody could look at a crime against a child and take it less seriously than they take crimes against adults," said Senator Benson.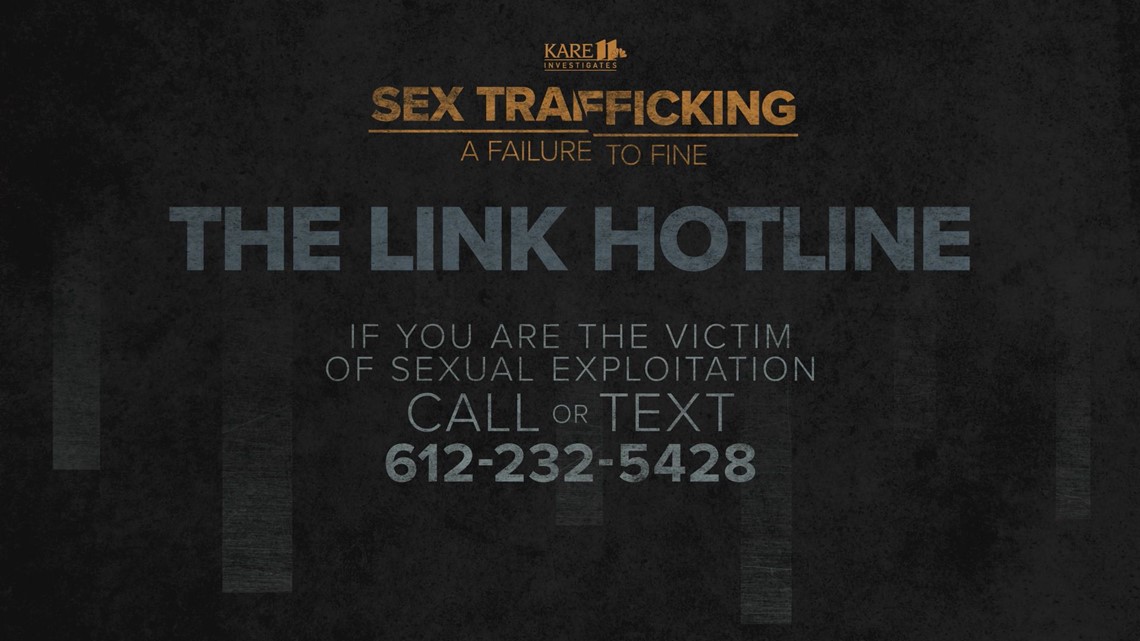 The buyers
Minnesota's prostitution assessment also applies to sex buyers, the so-called johns, who fuel the demand for sex trafficking.
WATCH MN is a judicial advocacy organization that sends out volunteers to monitor what happens in court rooms in Hennepin and Ramsey counties. The group recently completed a three-and-a-half-year project focused on the how people convicted of buying sex were sentenced.
"We saw real inconsistencies," Nick Cichowicz, WATCH's Executive Director, told KARE 11.
One of the key findings: "In 65 percent of the cases where a defendant was convicted of buying sex with an underage girl, the court did not impose a prostitution assessment."
"They were inconsistent, well below statutory requirements or not imposed at all," said Cichowicz.
For example, KARE 11 pulled the court records for every single sex buyer and trafficker case handled by Hennepin's Assistant Chief Judge Todderick Barnette between 2011 and 2017.
The records show Judge Barnette waived or did not impose the mandatory fine in every case he tried.
KARE 11 contacted Judge Barnette asking for an explanation. But, like the other judges, he declined an interview and did not explain his failure to fine.
Since the WATCH report was limited to Hennepin and Ramsey counties, KARE 11 analyzed sex buyer cases statewide from 2011 through 2017.
The data shows judges across the state regularly ignore the law and waive the mandatory fine for buyers of sex.
Examples include Scott County, where 90 percent of all sex buyers got the fine waived. In Dakota County, judges failed to impose it 79 percent of the time. In Anoka County it is 50 percent.
Statewide, judges gave one third of all 'johns' a free pass.
Just like with the traffickers, judges gave people who buy sex with children an even bigger break.
When KARE 11 crunched the numbers for predators convicted of buying underage kids for sex, we discovered the courts failed to impose the mandatory fine 51 percent the time.
"I'm really surprised by what you're telling me," said Senator Benson. "Disappointed but also surprised."
App Users: If you are having trouble seeing the above map, Click Here
Lack of funding
While courts repeatedly ignore the law and give financial free passes to sex traffickers and buyers, the state has issued reports citing a "lack of funding" as a challenge to providing services to sexually exploited youth like Jodel.
"It is frustrating that some of these perpetrators are not being held accountable and that there are or could be more funds available to help more victims," said Holger of The Link.
"That's incredibly sad," she added.
KARE 11's analysis finds the state has lost out on at least a quarter of a million dollars by failing to fine sex traffickers and buyers. It's money that should be used to help victims like Jodel rise above their living hell.
"I haven't forgotten," she said sitting on her mom's couch. "It's still in my head."
Going forward
Not a single sitting prosecutor or judge KARE 11 reached out to about this report was willing to do an on-camera interview.
But retired judge Robert Small, who is now the executive director of the Minnesota County Attorneys Association, agreed to discuss what KARE 11 uncovered.
"Based on my conversations with county attorneys, unfortunately it is an unawareness issue," Small said.
"I don't think on the part of county attorneys that it's an intentional oversight," he added.
"We're talking about judges and prosecutors. How can ignorance of the law be acceptable?" asked KARE 11's A.J. Lagoe.
"Well that's a fair question and hopefully we'll do a better job," Small responded. "I think that the WATCH report and what you're doing is reminding everybody that we should be aware of it."
In response to KARE 11's investigation, Small said he already has sent out a reminder to prosecutors in his association's monthly newsletter. It tells them to ask judges to impose the mandatory fines.
Dakota County Attorney James Backstrom sent KARE 11 a statement that says, "Unfortunately, it is unknown why the minimum assessment was not imposed…To insure this issue is properly addressed in the future, I have established an office policy that requires prosecutors to request the court to impose the mandatory assessment as required by this statute."
If you have a suggestion for an investigation, or want to blow the whistle on fraud or government waste, email us at: investigations@kare11.com