MINNEAPOLIS - "This is the spot," said dog owner Brittney Waldo as she pointed at a storm drain located on a sidewalk in the Calhoun Square shopping area in Uptown.
It's a spot Waldo's lab mix Rayna gives a wide berth. "She's terrified. She's pulling against the leash right now not wanting to come closer," said Waldo.
For dog and owner, the sidewalk drain grate clearly brings back bad memories. An evening stroll in March 2016, turned into a rush to the veterinary E-R and surgeries to repair Rayna's badly broken leg.
"All of a sudden I heard her hollering, screaming," Waldo recalled. "When I looked over both of her paws were in the grate."
The dog had fallen through the grate slats halfway up her front legs. X-rays revealed the damage done. "It was a complete fracture straight across of both her ulna and her radius," Waldo said while pointing at the breaks in X-ray prints.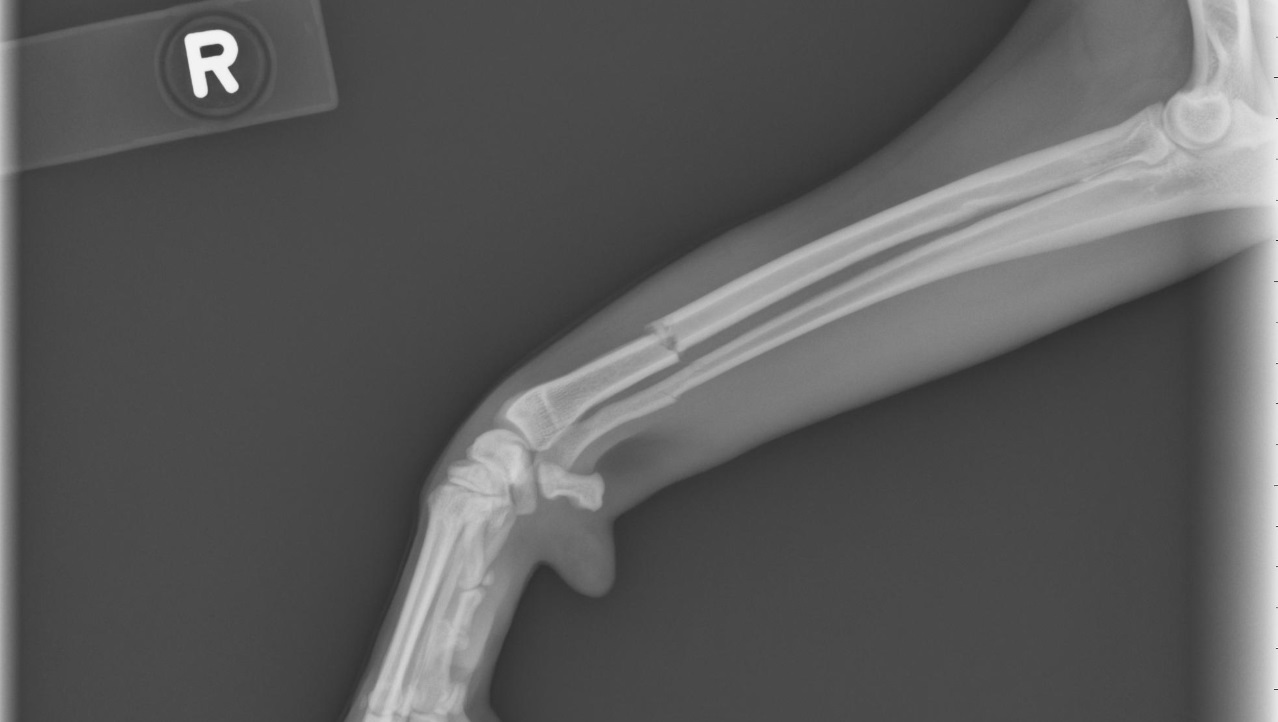 A pair of metal plates were screwed to the bones to help them heal. "She wasn't able to go for a walk for two months," said Waldo.
Five months later, Rayna is well on the road to recovery and her owner is on a one-woman crusade to see the sidewalk drain grate made safer, and not just for dogs.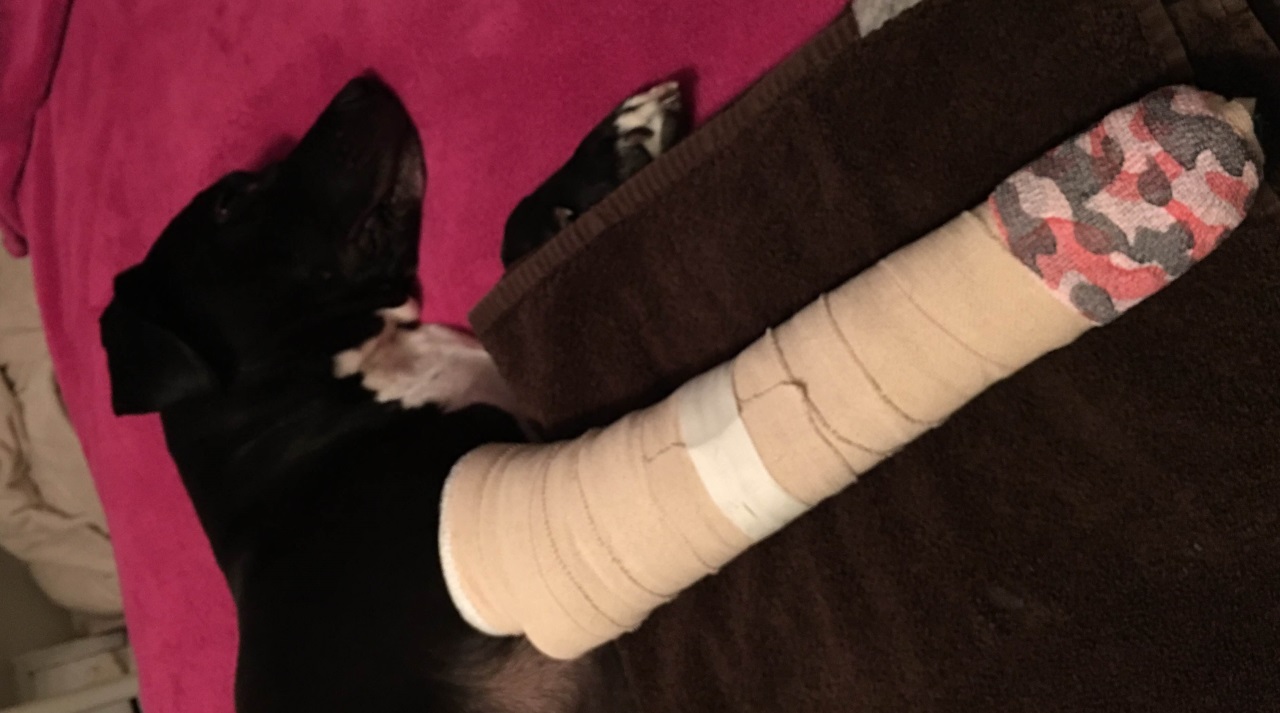 "These slants are clearly big enough so that a toddler's foot could slide through," Waldo said while demonstrating how far her size eight foot fits inside the grate's slots.
Waldo is a local nurse. She points out that regulations established by the ADA – The Americans with Disabilities Act – call for grate openings in walk ways to be no bigger than half an inch in order to protect people in wheelchairs or with canes and crutches from falling.
"These openings are clearly larger than a half an inch!" she exclaimed.
When KARE 11 measured, the grate openings were more than an inch wide – double the size ADA regulations typically permit.
Waldo says she took her concerns to management at Calhoun Square. But she says she was told, "It's not our responsibility. Contact the city." So she did. After waiting several weeks for a reply, the City of Minneapolis told her the sidewalk in question was on private property, owned by Calhoun Square and not their responsibility.
Tired of the run around, and wanting answers, Waldo contacted KARE 11.
When our news crew went with Waldo to get video of the area in question, a private security guard asked us to leave the property. Here's how the conversation went.
Security Guard: "Management doesn't want you filming on the property. You have to contact them first."
A.J. Lagoe: "Is this private property?
Security Guard: "This is."
A.J. Lagoe: "Ok, so the grate is on private property then?"
Security Guard: "From what he's telling me, it's private property."
With the question of who's responsible for the storm drain grate settled, KARE 11 began reviewing sidewalk safety rules. We discovered there's a loophole in the law. Although ADA regulations state that grate openings can be no larger than half an inch when located in walkways, the rule only applies to sidewalks up to 36 inches wide.
The sidewalk through the shopping and dining area at Calhoun Square is twice that width, so it's exempt from the ADA safety rule.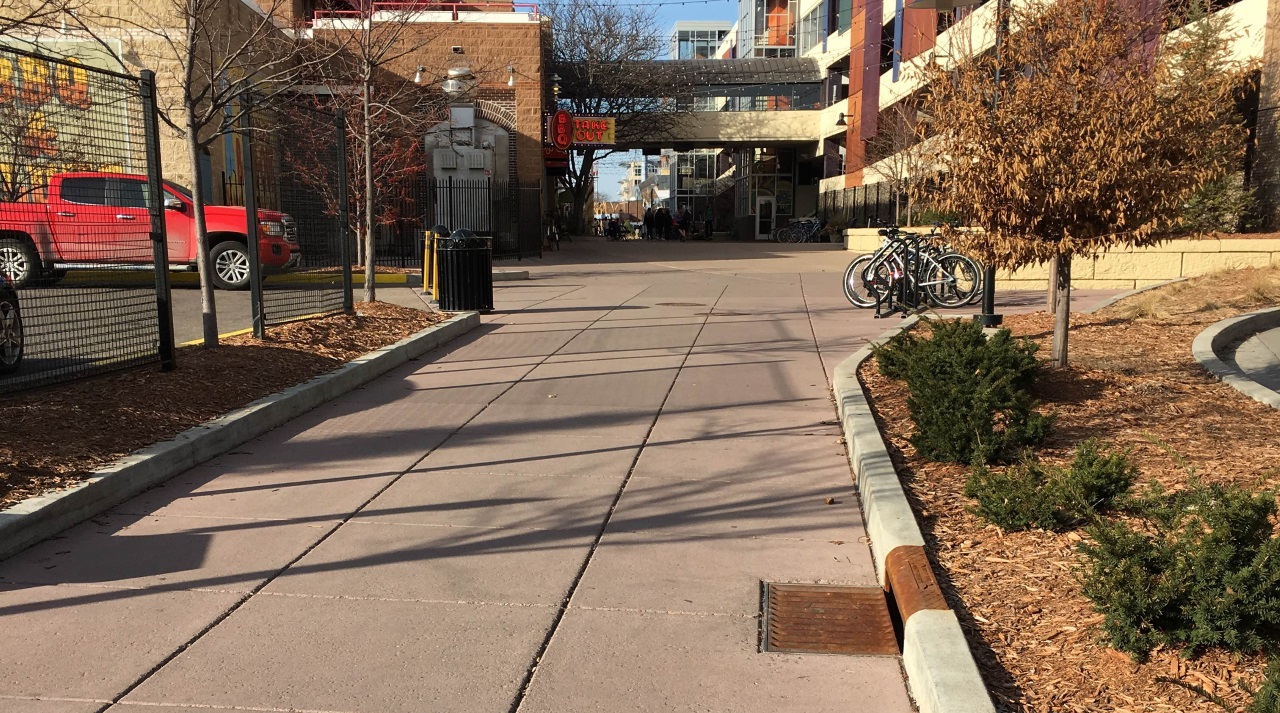 After Rayna's accident, Calhoun Square management painted the grate yellow to make it more visible. They told KARE 11 they have no plans to make further changes.
That's not the answer a frustrated Brittany Waldo was hoping to hear.
"What if this happens to someone else?" she ponders.