MINNEAPOLIS — Standing in front of her paintings, dressed in a bespoke suit made of a material featuring her same artwork, Sarah Edwards appears to have made an unapologetic entrance into the public art world. However, she says she's feeling quite vulnerable.
And though only she and I stood in the gallery room at the Chambers Hotel, Edwards said, "It feels like I'm standing naked in front of a big room of people."
As CEO of Fashion Week MN and marketing agency Some Great People, Edwards has spent her professional career connecting community members and putting the spotlight on other artists. But Saturday, Feb. 4 at Sonder, an interactive art experience at the Chambers Hotel, she's finally going to share her own creations.
"[I'm] anxious, for sure," Edwards said. "Impostor syndrome."
However, Edwards says she's grateful to be able to do it alongside roughly 20 other artists who will be occupying rooms and hallways at the Chambers Hotel. Each room will feature a different local maker. In one room, you'll see couture fashion courtesy of local designer Keiona Cook. In another, you can create AI-generated fashion, with the help of REM5 Studios CEO Amir Berenjian.
"When people come here on Saturday, they'll be able to--through text--input their wildest dreams which will be a one-of-one shirt, pants, or shoes and we'll be showcasing it up on the big screen," Berenjian said.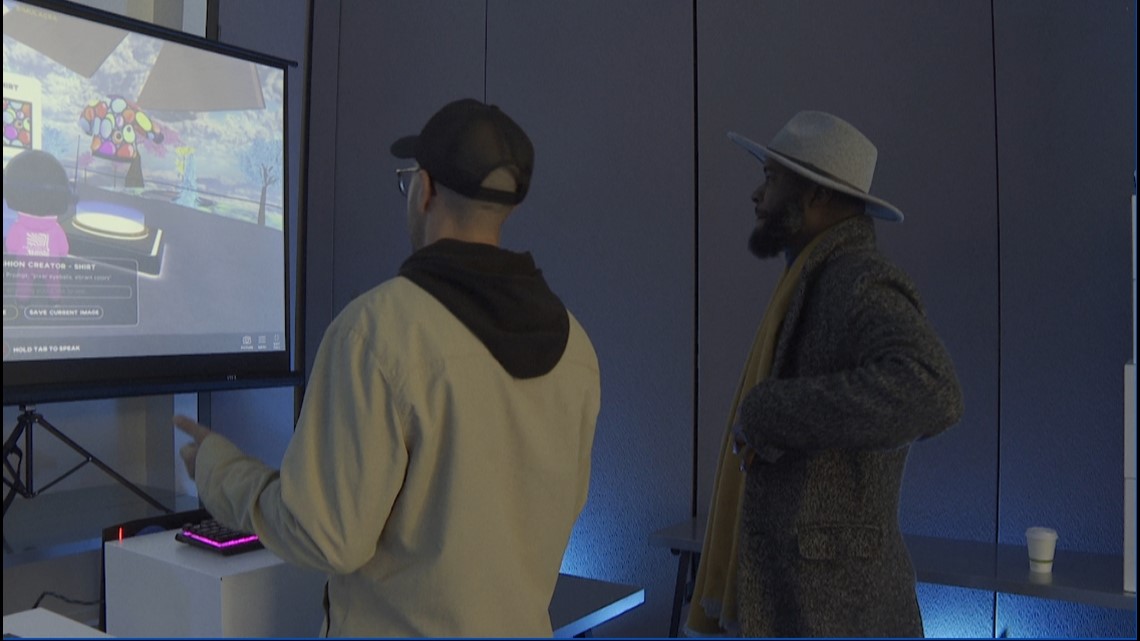 Berenjian said he's looking forward to showcasing his studio's work alongside so many other creatives
"We all feed off each other's energy and are all inspired by each other," Berenjian said.
Producers of Sonder also say you can expect to be greeted by a hip-hop violinist when you enter and ballet dancers will serve you cocktails. It's all part of the experience Edwards hopes to be, in her words, "weird."
"Maybe there's that outfit you've never been able to wear," Edwards said. "One person said to me, 'It's going to be like Burning Man meets the Met Gala.' And I'm like, 'OK!'"
Talking about the creative community together is when Edwards truly lights up. It's why she named the event after a poetic, albeit fictional, definition of "sonder." For background, this particular definition comes from what started as a web glossary of made-up definitions author John Koenig penned to articulate "strangely powerful emotions," which was eventually published into the 2021 New York Time's Best Selling "Dictonary of Obscure Sorrows."
In it this "Dictonary,", you'll find: "Sonder: The realization that each random passerby is living a life as vivid and complex as your own."
Edwards is admittedly obsessed with that notion and hopes the vivid and complex spirits that make up artists and their neighbors can join together to create a beautiful experience.
"My favorite part of all of it is the connections that are made," Edwards said. "Build relationships, figure out ways that you can partner, celebrate, uplift all the awesome artists that are a part of this."