ELY, Minn. – A community where canoes are king, now has its crowning achievement.
Dan Drehmel shouldered a canoe more than 26 miles to win Ely's first official canoe portaging marathon.
"The truest Minnesotan thing you can think of is to carry a canoe for a whole marathon," spectator Ashley Sinclair said shortly before Drehmel crossed the finish line.
Drehmel finished the race - carrying his 35-pound canoe - with a time of 5:23:48.
A friend suggested he could probably do it again.
"No, no, I'm done," Drehmel said with a laugh, minutes after his finish. "Ready to be done till next year."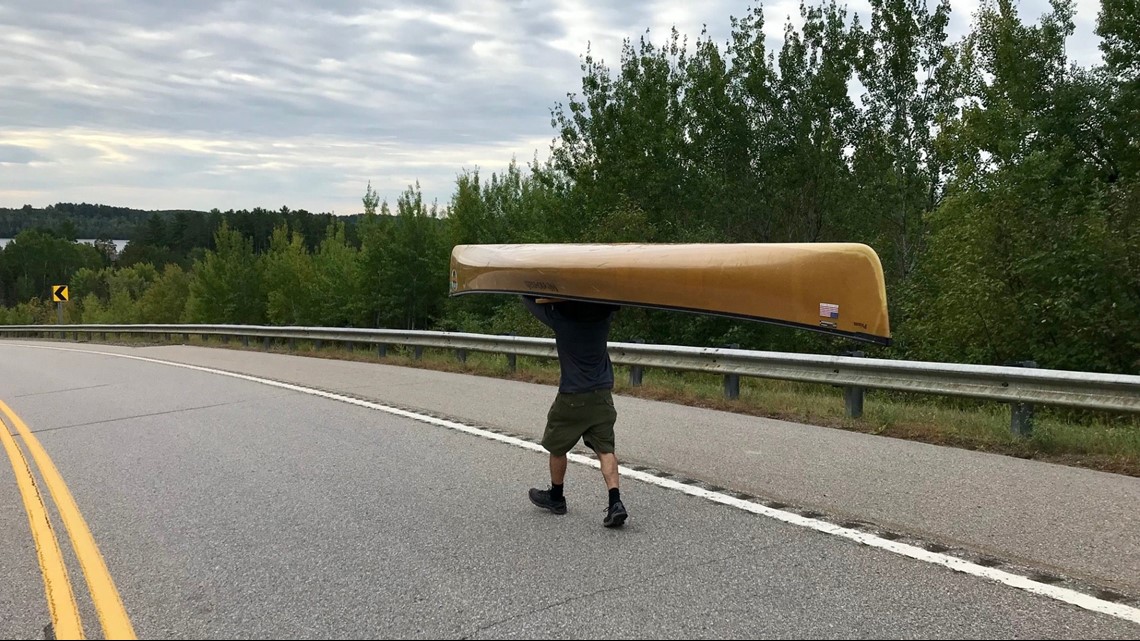 This year's Ely Marathon was the first to offer a full marathon canoe portaging division. A half marathon portaging division was added last year.
"We just had some crazy locals who asked if they could portage a canoe," race director Wendy Lindsay said. "So, here we are, we're starting a fad."
A dozen runners started the full and half marathons held last weekend in Ely. Four managed to finish the full marathon, while four more finished the half.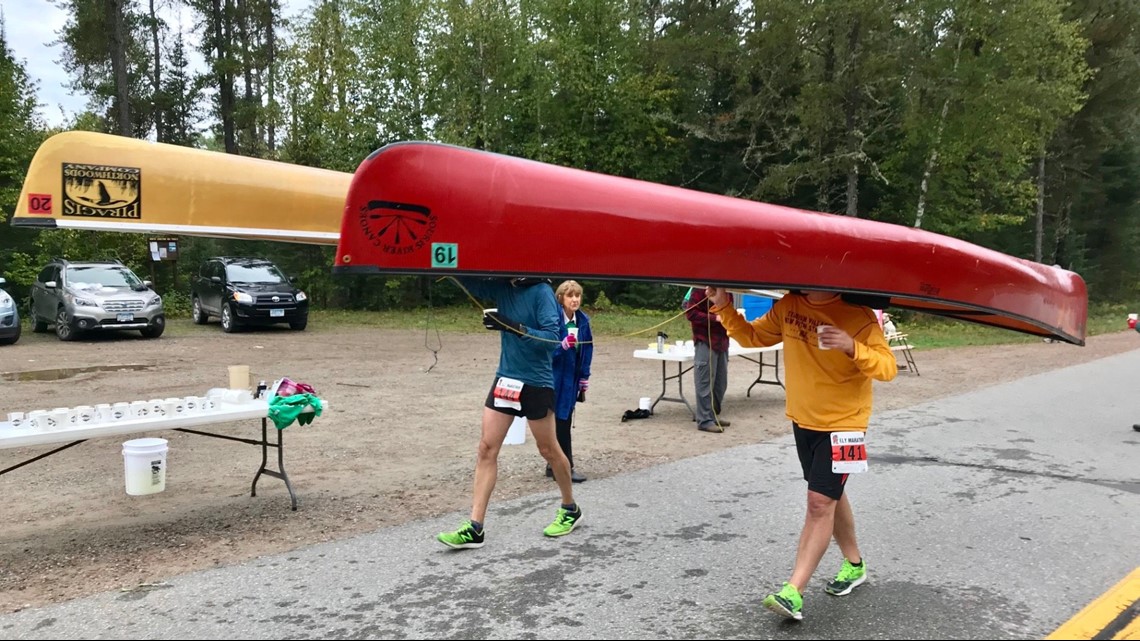 Drehmel – who works as guide in the Boundary Waters Canoe Area – said he wanted to attempt the portaging marathon "just to see if it's possible."
Two years ago, Drehmel and his girlfriend Abby Dare took turns portaging a canoe in the full marathon - but did so unofficially.
LyneAnne Vesper - who also does BWCA guide work - was similarly inspired. She ran the 2016 half marathon with a canoe, after gaining approval from Lindsay.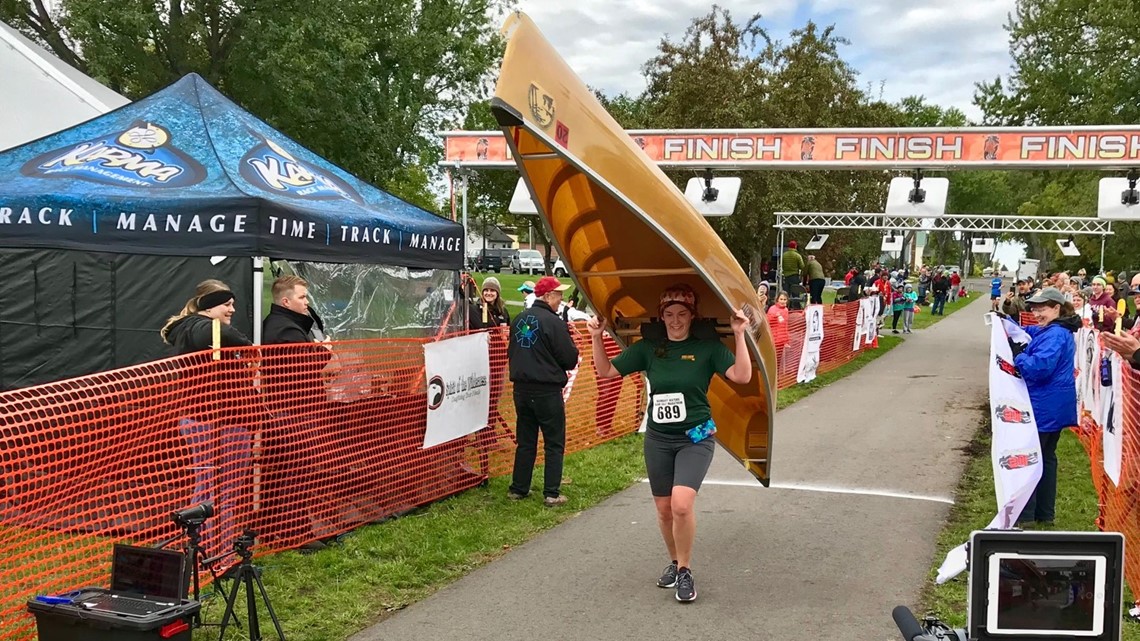 "It was really a personal challenge at the time," Vesper said.
Drehmel and Vesper both say they were inspired by the Ely Marathon's branding. The race markets itself as the 8,390-rod portage.
Taking their cues from Drehmel and Vesper, race officials added a portaging half marathon last year – and the full portaging marathon this year.
"Some of the racers last year who did the half didn't think it was challenging enough," Lindsay said.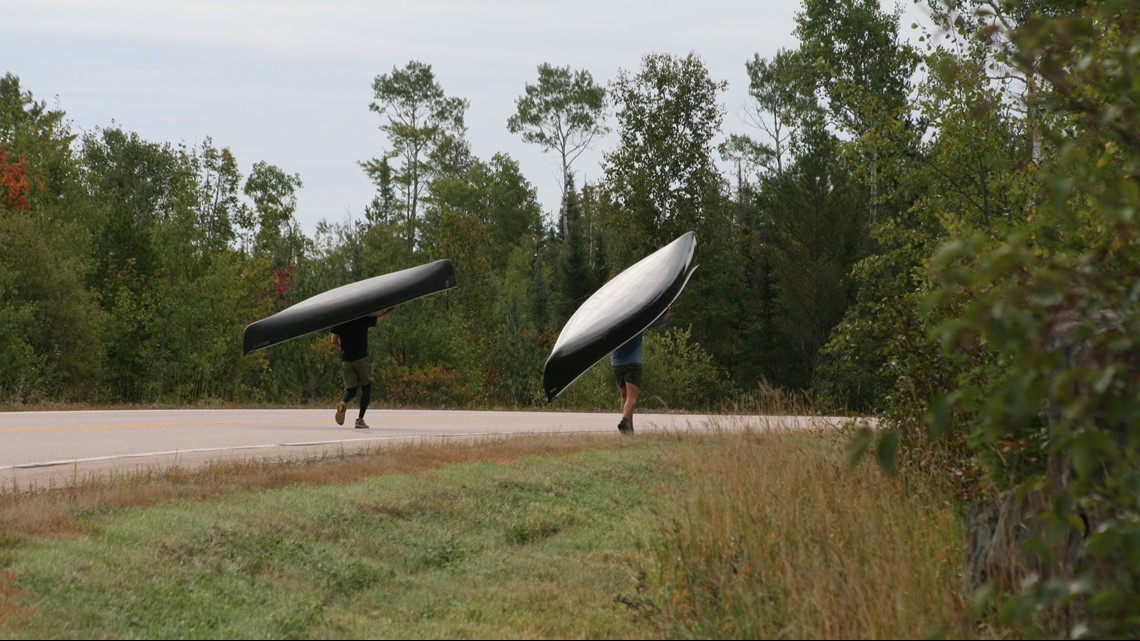 Dana Gilbertson was the top finishing female portager, coming in second in the half marathon.
Reminded she was running one of American's most scenic marathons, Gilbertson laughed.
"I haven't seen a bit of it," she said. "Just the front of a canoe."
Watch more of Boyd Huppert's Land of 10,000 Stories below:
PHOTOS: Land of 10,000 Stories: Canoe portaging marathon