'Transracial' man born white feels like he is Filipino
He's part of a small, but growing community.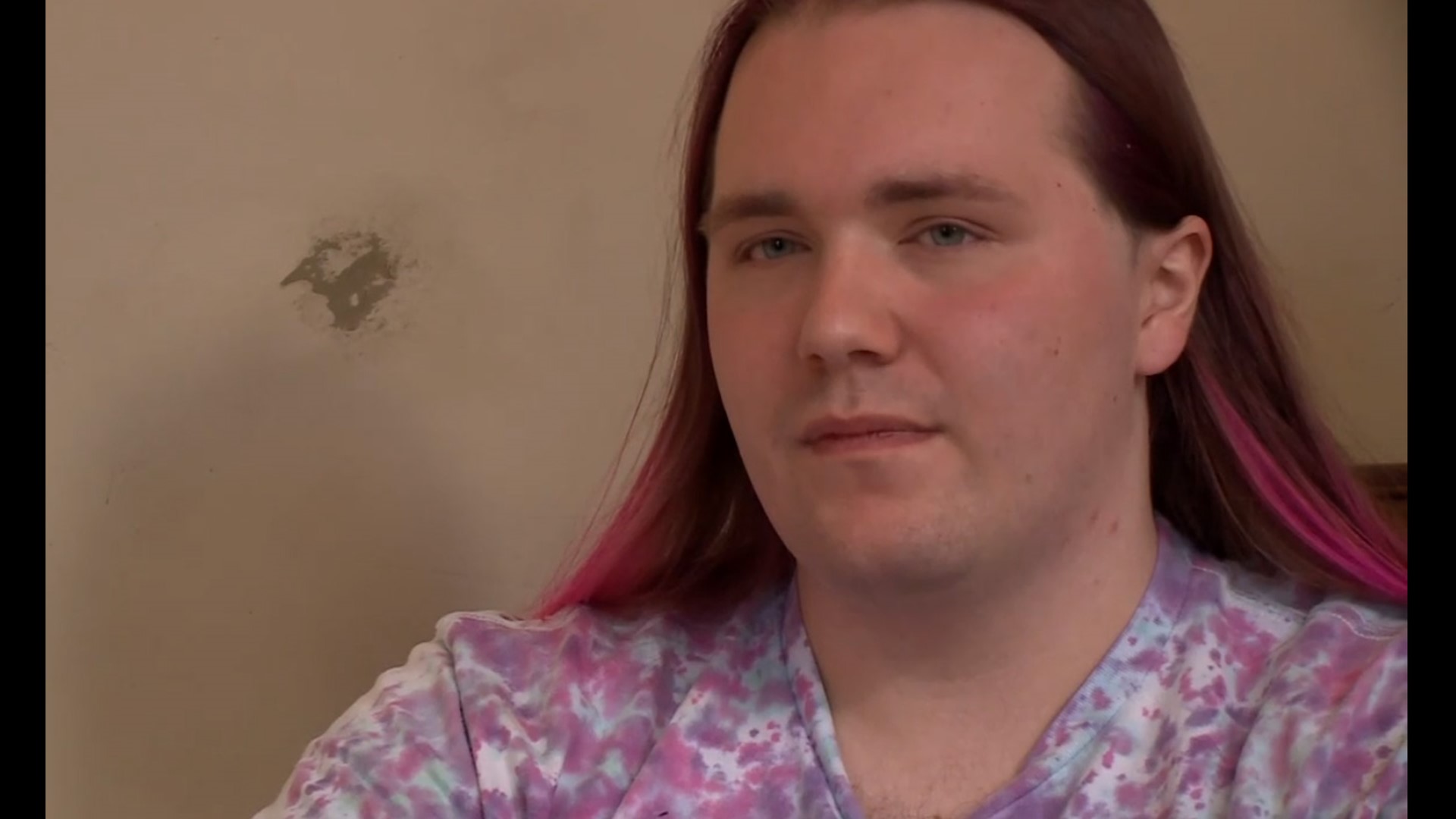 TAMPA, Fla. -- Riding in a flamboyant purple vehicle, Ja Du shows up to a coffee shop to open up about his new identity.
Ja Du, born a white male named Adam, now considers himself Filipino. Turns out, the purple ride he drives around in is called a Tuk Tuk, an Asian-derived vehicle used for public transit in the Philippines he says.
Ja Du is part of a small, but growing community of people who considers themselves transracial. It refers to someone born as one race, but identifies as another.
Sounds weird? Not to them. Ja Du says he grew up enjoying Filipino food, events and the overall culture.
"Whenever I'm around the music, around the food, I feel like I'm in my own skin," he said.
"I'd watch the History Channel sometimes for hours, you know, whenever it came to that and, you know, nothing else intrigued me more but things about Filipino culture."
If you're thinking this sounds familiar, you might remember the story of Rachel Dolezal. Dolezal was born white, but identified as black and portrayed herself as such. She was even the president of the Spokane, WA chapter of the NAACP.
After she appeared on an episode of the TV show Dr. Phil, the term transracial started to become more widely known. Now, we are finding out this community of people who identify as another race is growing.
If you look on Facebook, where we found Ja Du, groups dubbed transracial are popping up with dozens of members.
Standpoint from a psychologist
:
Dr. Stacey Scheckner is a licensed psychologist in Tampa with a bachelor's degree from Washington University, as well as a master's degree and doctorate from Florida State University. She hasn't had a client who wanted to change their race, but has worked with many clients wanting to change their body in some way.
"If someone feels that they feel at home with a certain religion, a certain race, a certain culture, I think that if that's who they really feel inside life is about finding out who you are. The more knowledge you have of yourself, the happier you can be," she said.
"And, as long as it's not hurting yourself or anyone else, I don't see a problem with that."
Ja Du hasn't told his family yet because he believes they will laugh at the notion of changing your ethnicity. The public was very critical of Dolezal and might be for him as well, but Scheckner believes everyone should be more understanding.
"If that's who they are and they want to celebrate it and enjoy it, then you have to think what harm is it doing? All they want to do is throw themselves into that culture and celebrate it."
"I think before we get offended, we need to take a step back and think about what is the harm."
But, with someone making such drastic changes, she does think they should speak to a professional.
"I work with a lot, in my 15 years, a lot of transgender people. Before the doctors that I send them to do any type of physical changes to their body, they go through a long process with me and actually most the people, they are not upset about it because they want to make sure that they're doing the right thing."
That brings up another major subject with Ja Du. He is also considering a change with his sex and becoming a woman. He has spoken to his mom and family about that.
Preventing fraud
:
In some cases, your race can make you eligible and more marketable for certain benefits, jobs and scholarships. After a quick Google search for ethnic scholarships, the second option that popped up was a Filipino scholarship, very easy to find.
Many might question Ja Du's intentions because of that.
Or, say that he is a perfect case of cultural appropriation.
He knows this could be a problem, but says he's not trying to take advantage of anything.
"I believe people will [take advantage] just like other people have taken advantage of their identity to get their way, but the difference between me and them Garin is that I don't want that. I think that we all have the freedoms to pursue happiness in our own ways," he said.
More about transracial
:
The term transracial was historically used to describe someone (or a couple) of a certain race adopting a child of another race. But, now after the story of Rachel Dolezal, it's becoming more associated with someone who identifies with another race.
If you internet search for the term now, you will find plenty of stories and information referring to both definitions for the word.