ST. PAUL, Minn. - A vehicle owner woke up to quite the surprise Friday morning when the wall above their parked car suddenly collapsed -- right on to the car's hood.
The St. Paul Fire Department said they responded to a call of a collapsing wall around 5 a.m. on the 100 block of Sherburne Avenue.
When they arrived, they found a vehicle surrounded by bricks and saw the missing pieces of the wall directly above.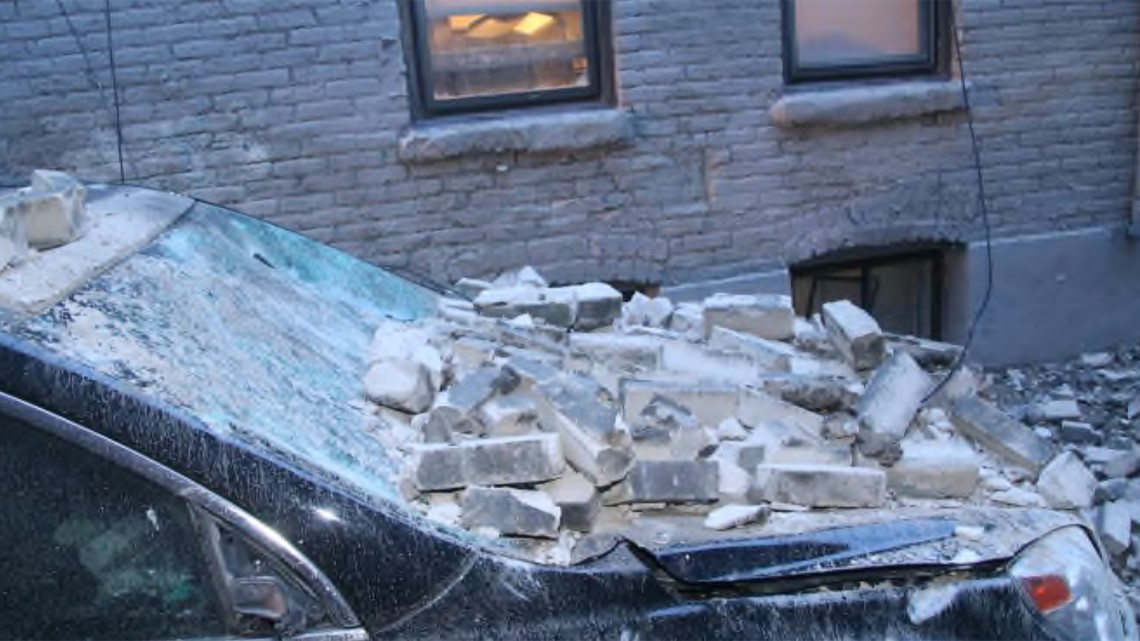 At this point, officials say they don't know what caused the collapse, but it appears to have been triggered by the wall's deteriorated condition and the recent severe weather.
A restoration company is working to repair the building.
No one was injured in the incident. The vehicle was not occupied when the wall collapsed, according to the fire department.