On the brilliant, sunny morning of May 22, 2018, a who's who of Minnesota hockey immortality assembled at the Xcel Energy Center to watch the Wild introduce Paul Fenton as the team's new General Manager.
It was the kind of day that breeds optimism, and that mood was in abundance as many members of Minnesota's ice royalty (including several members of the current Wild team) gathered to get a read on a guy few had heard of until his name surfaced during the GM search process.
For his part, Fenton was well-spoken, if understated. After a 12-year tenure as Assistant General Manager of the Nashville Predators, Fenton echoed previous statements made by team owner Craig Leipold, insisting that he wasn't coming in to overhaul the Wild roster but rather to add a piece or two and help make the team a title contender.
"It obviously doesn't need to be overhauled," Fenton said. "We have a lot of really good veteran pieces, young guys that are coming, and I'm just looking forward to trying to put on some finishing touches to help us win."
Fast-forward nine months and Fenton certainly seems to have a different task on his hands - or perhaps a different opportunity. While Minnesota's hockey royalty isn't being called on to consult with the GM, I'm sure that Mr. Fenton can't go anywhere these days without getting PLENTY of free advice on what he needs to do to fix a team that has fallen into a major funk after the All-Star break.
Let's face it... Fenton's team may not be worthy of raising Lord Stanley's cup this year, but that doesn't mean he can't play a major role in who does. Call it the "Minnesota effect", or #MNEffect in hashtag-speak.
Simply put, whatever metrics you want to apply (outside of the Minnesota Lynx) our four major sports teams have provided us with a steady flow of misery since Jack Morris out-dueled the Atlanta Braves in a historic 10-inning, Game 7 performance to win the 1991 World Series.
Since that epic performance the Twins, Timberwolves, Vikings and Wild have engaged in a cruel game of one-upmanship as to which franchise can inflict the most pain on its loyal followers, and the Wild's recent meltdown is only the latest installment of a painful chronicle that has no end in sight.
After spending the first half of the season almost entirely out of sight, Fenton finally made his first trade January 16 when he acquired forward Pontus Aberg from the Anaheim Ducks for minor league forward (and former Golden Gopher) Justin Kloos.
Shockingly Kloos, a former Minnesota 'Mr. Hockey' from Lakeville South, is not yet skating on the Ducks first line (insert eye roll here). Not yet, anyway. But NOT surprisingly, Aberg, after collecting a whopping three assists in five games, got hurt and went directly to the Wild's Injured Reserve list.
Of course he did. Call it the #MNEffect.
The Aberg deal played well in hockey circles when it happened, but most of that analysis failed to take in the #MNEffect. It also didn't involve any players from the Wild's current roster, something that would change the very next day.
"We've gone through the options that we're going to have with the various people and then evaluate the trade market, and we found two things that we thought were going to help us now and in the future," Fenton remarked about making the moves.
The future maybe, but for now... not so much. #MNEffect.
Rask managed to double-up on Aberg, lasting a whopping 10 games during which he produced exactly one goal and one assist before joining Aberg on the IR.
And what of Neiderreiter, you ask?
El Nino, who had managed just nine goals in 46 games with the Wild this season, has now tallied eight goals in just 13 games as a member of the Hurricanes. #MNEffect.
While the #MNEffect has played out over all four of our professional men's teams, the Wild seem to be especially snake bitten by it recently. Case in point... a move that had a major impact on last year's run for the Stanley Cup.
Somehow, in an attempt to protect his stable of young defensemen, former Wild GM Chuck Fletcher inexplicably left former first-round draft pick Alex Tuch available for the Vegas Golden Knight's expansion draft prior to the 2017-18 season. In true #MNEffect fashion, Tuch tallied 15 goals and 22 assists during the regular season, but also played a major role in the Knights storybook run to the finals by tacking-on six goals and four assists in 20 playoff games, before the Knights fairy tale season finally ended.
Oh, did I mention that Tuch already has 16 goals in year 2 as a Golden Knight? Of course he does. #MNEffect.
So, sandbagged with a roster that includes untradeable mid-30-year-olds Zach Parise and Ryan Suter, Fenton still has trade assets that some teams will find desirable. I would think that any reasonable offer for Eric Staal and his expiring contract would be accepted, as Fletcher also left the prospect cupboard almost bare thanks to his astute trade deadline deals of the past (Again... eye roll inserted here).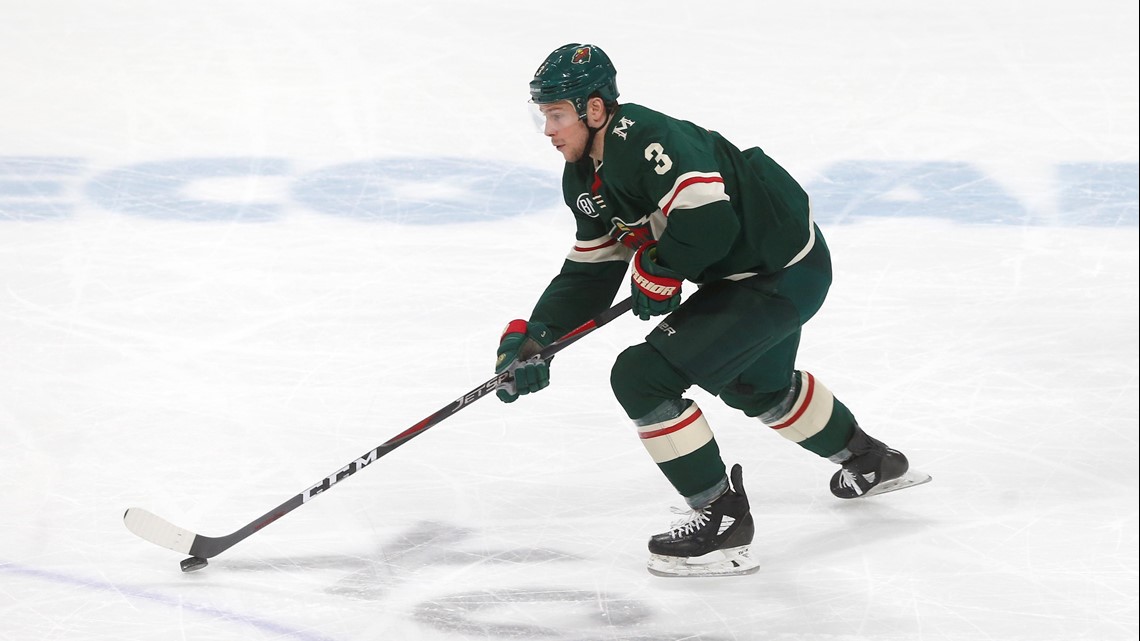 But for any team serious about winning Lord Stanley's Cup, the Wild's "must get" guy is definitely Charlie Coyle. When it comes to tantalizing players who have NEVER fulfilled their destiny when it comes to playing up to their potential, only Coyle eclipses Nino when it comes to both likability and career underachievement.
Big, strong, a good skater and willing teammate, Charlie Coyle couldn't shoot a puck into the ocean if he was standing on the beach as a member of the Wild.
Coyle has just ten goals in 59 games with Minnesota this season. He scored only 11 goals in 66 games a year ago, and has totaled just 39 goals in his last 207 games with the Wild. Factor in the #MNEffect, and teams should be falling all over themselves to get their hands on Charlie Coyle, Come on, he's due!
Whatever Fenton decides to do with this stagnant club, I hope he realizes it's not his fault. It's clearly the #MNEffect, which unlike the winter of 2019... shows no sign of releasing its icy grip anytime soon.