MINNEAPOLIS - When the Packers and Chiefs lined up for the first Super Bowl in 1967 it was all about the game itself and the final numbers on the scoreboard. Anyone floating the idea of an 'NFL Experience' or temporary nightclub would have been laughed right out of Los Angeles, or at the very least looked at like they had two heads.
Today, Super Bowl truly 'is' an experience, up to two weeks of high-profile events and entertainment that test the resourcefulness of the host city and state. And while Minnesota will stage the big game in the heart of its cruelest season, the snow and frigid temps also provide the backdrop for a unique and memorable experience, especially considering that some of those attending have never experienced a 'real' winter.
With that in mind, we've compiled a list of must-dos for outdoor lovers determined to capture the flavor of Minnesota. Do one, do them all... preferably while wearing a parka and bomber hat.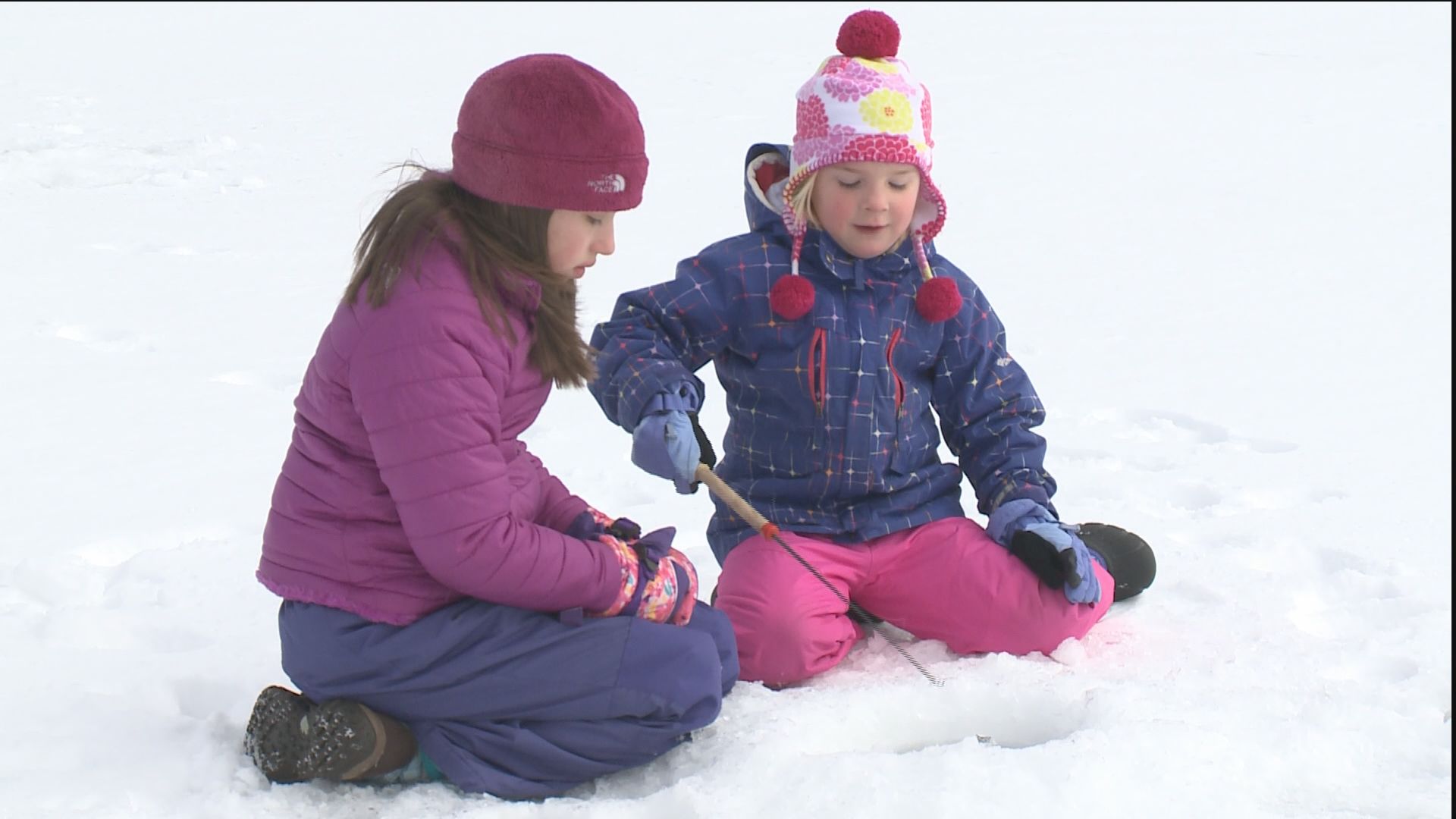 1. Ice fishing - For non-natives, the idea of standing on the surface of a frozen lake and dropping a line through a small hole dug in the ice seems ludicrous. Heck, it sounds crazy even for some who have spent their entire lives here, especially when considering that many anglers also drive large trucks and SUVs on the lake to get to their favorite spots.
But when properly layered in outdoor garb with toasty boots and gloves, the ice fishing experience provides a quiet oasis in a busy world, where one can slow down, stare at a bobber or tip-up, and take in the barren beauty and endless sky of winter's landscape. Bonus points for those who actually pull a walleye or crappie through the ice.
For those who would rather do their fishing in warm comfort, resorts across the state would love to rent you a fully equipped ice house. Explore Minnesota has a list ready for perusing.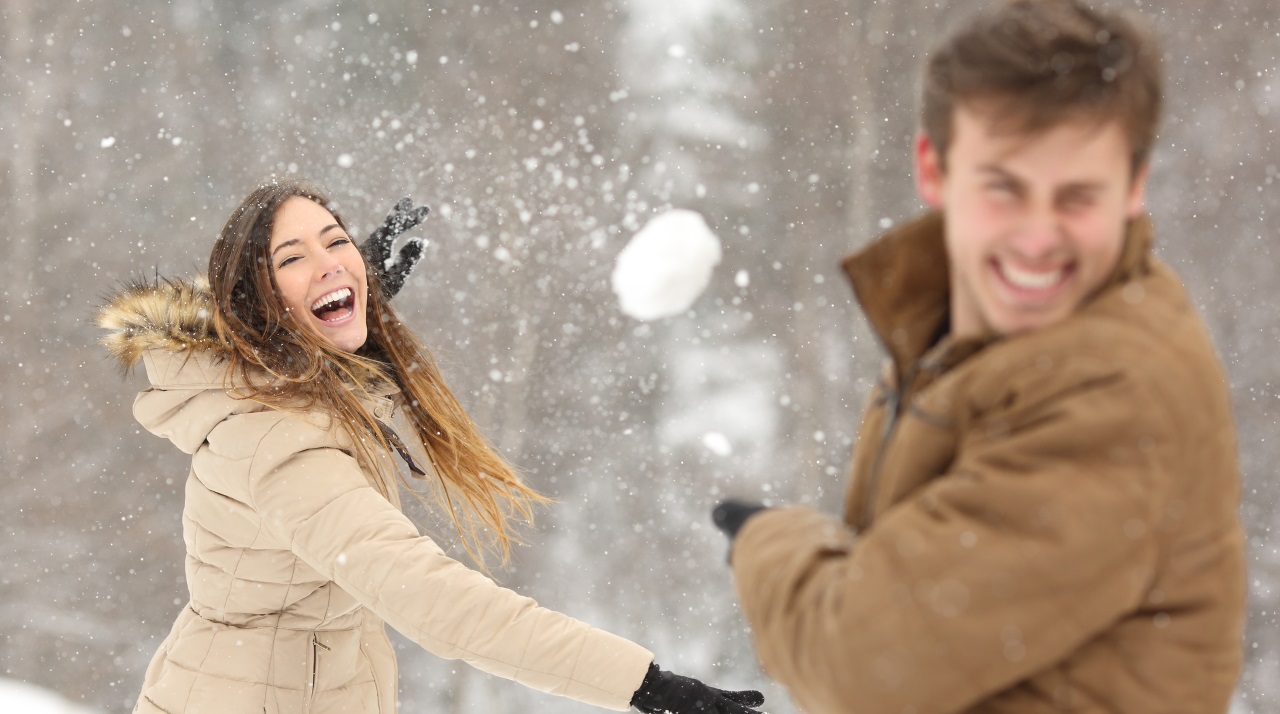 2. Have a snowball fight - Few things provide the satisfaction of drilling someone with a perfectly packed snowball. Impromptu battles can be staged in a park (which Minnesota has plenty of), a yard you're walking by, or even the hotel parking lot. For those who want to be more purposeful about it, make teams, build a fort, and start chuckin'.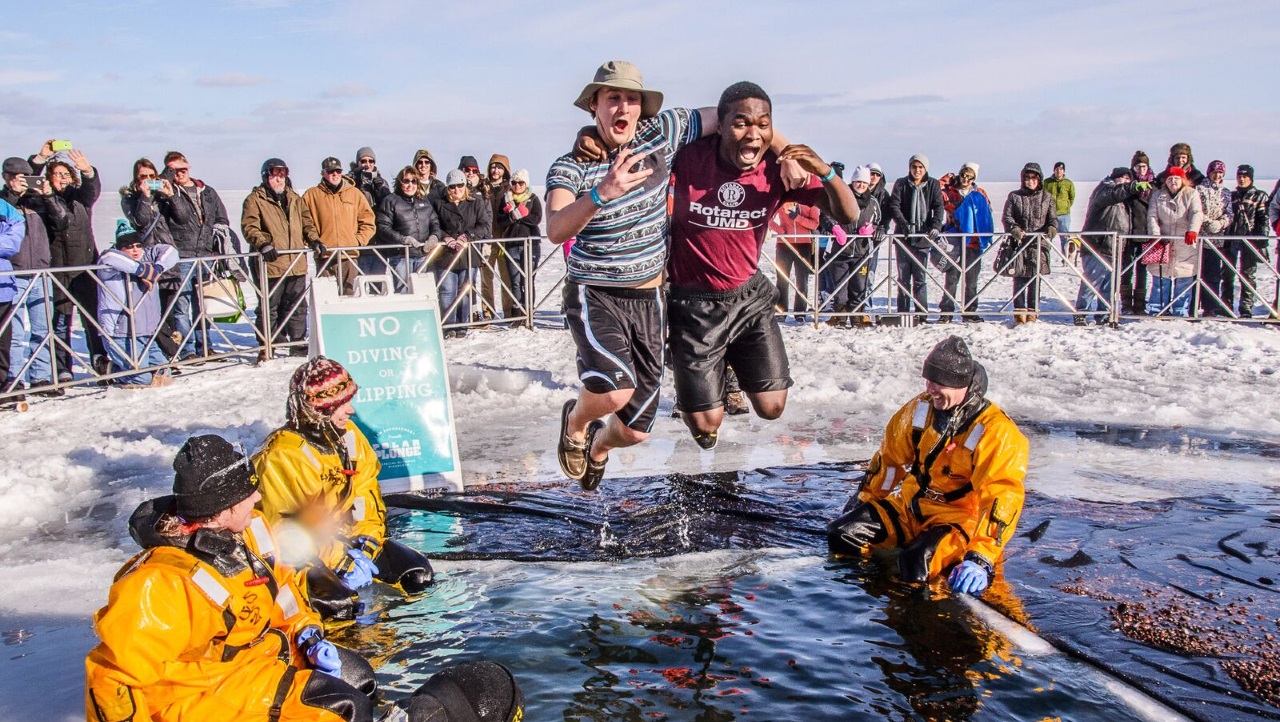 3. Polar Plunge – Jan. 27 (White Bear Lake, Owatonna, Willmar/Spicer), Feb 3 (Maple Grove, St. Peter) -Want to know you're alive? Try jumping into a frigid Minnesota lake in the dead of winter. The Polar Plunge is a statewide fundraiser for Special Olympics Minnesota, offering individuals and teams the opportunity to take part in one or more of nearly 2 dozen plunges from Rochester to Warroad and everywhere in-between. Five of them fall within the Super Bowl time frame.
Image returning to home to Florida or Arizona (or fill in name of some other warm state here) and telling friends you jumped into a frozen lake. They'd either admire or fear you, either of which would be good.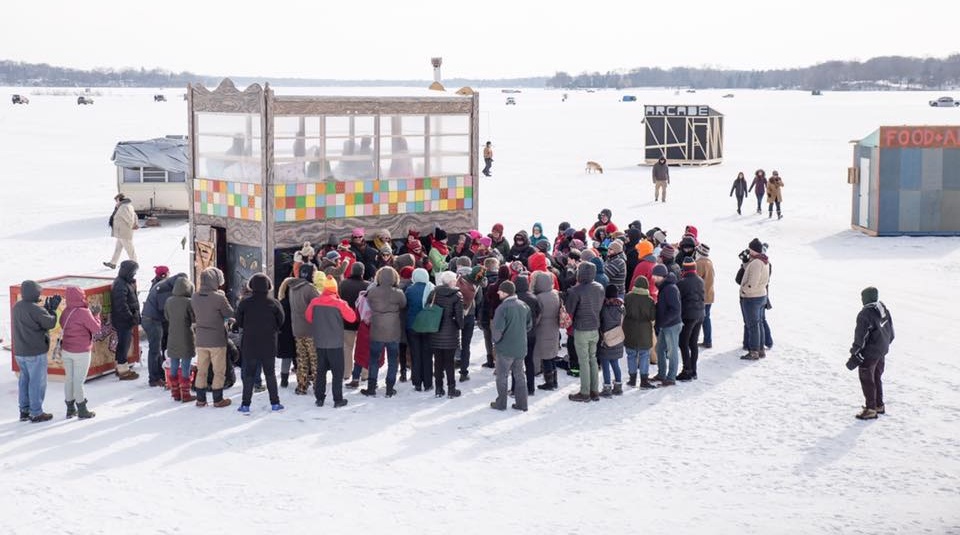 5. Art Shanty Project/Lake Harriet, weekends Jan. 20 – Feb 11 - Who says you can't be both cold AND cultured? The Art Shanty Project uses ice fishing houses (or structures masquerading as such) as galleries, studios or performance spaces to "reimagine traditional cultural practices to transform the landscape in expansive and exciting ways." In other words, the program puts a wintry spin on art usually experienced indoors.
Explore, interact with artists and enjoy views of the Minneapolis skyline while standing on the frozen surface of Lake Harriet.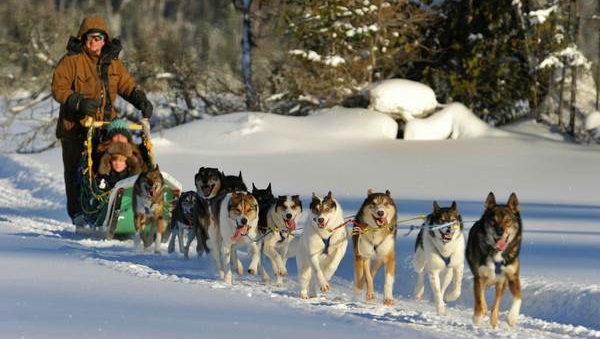 6. Dog sledding- You haven't experienced the beauty of Minnesota's woods and prairies until you've done it in a dogsled. There are any number of kennels who will harness up well-trained canines for a trip down a snowy trail, including a few within an hour or two of the Twin Cities. The only noises you'll hear are the runners of the sled cutting through the snow and ice, and the steady breathing of a team of dogs running as one.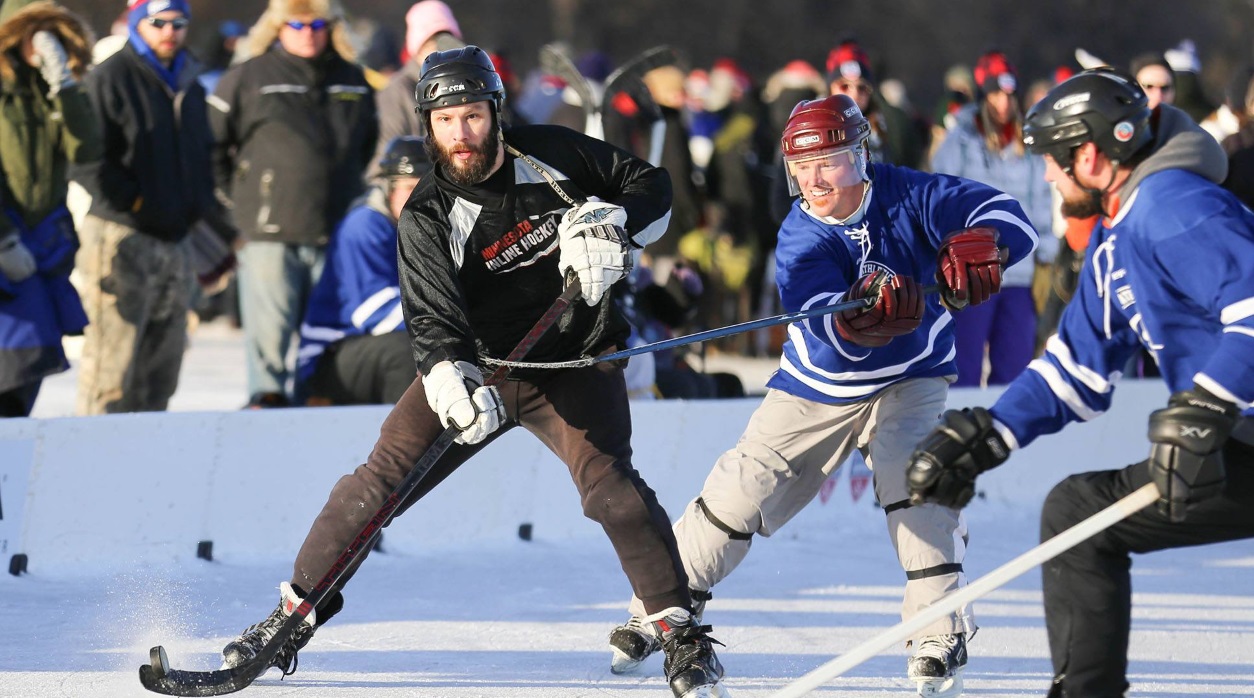 7. U.S. Pond Hockey Championships, January 25-28, Lake Nokomis - Organizers advertise this unique happening as "Hockey. The way nature intended." This winter 250 teams will mass on the surface of Lake Nokomis, some traveling from across the globe, to skate for the coveted Golden Shovel. The U.S. Pond Hockey Championships are a throw-back to the days when hockey wasn't played in fancy arenas, but on natural ice in the great outdoors. Two zambonis do the heavy lifting, but participants shovel the ice between periods, and deftly dodge cracks and pits that develop throughout the day's action.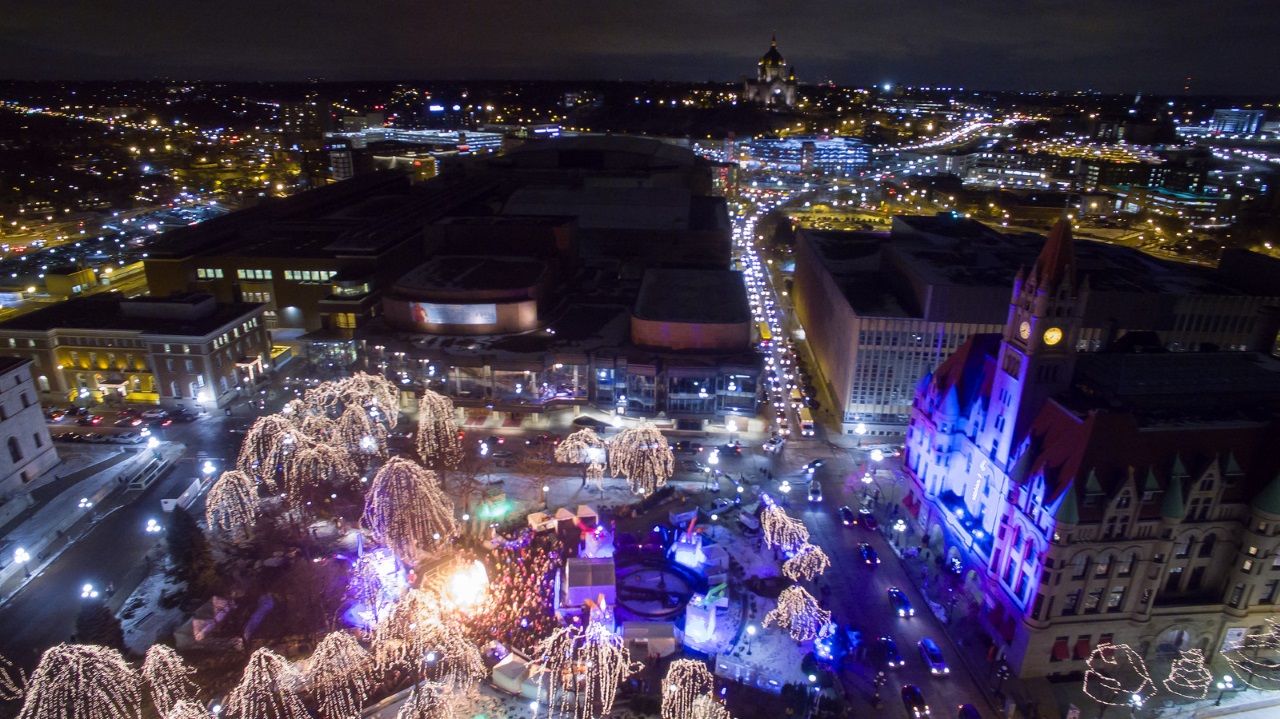 8. St. Paul Winter Carnival - Jan. 25 through Feb. 10 - For more than 130 years this festival has been dedicated to not just enduring, but embracing and celebrating winter in Minnesota. Featured events include skating on the boutique rink in Rice Park, ice carving and snow sculpting competitions, parades, sliding on the giant slide at Vulcan Park and the time-honored Pioneer Press treasure hunt.
The St. Paul Winter Carnival attracts an average of 250,000 visitors each year, but that number could jump with curious football fans attending the Super Bowl.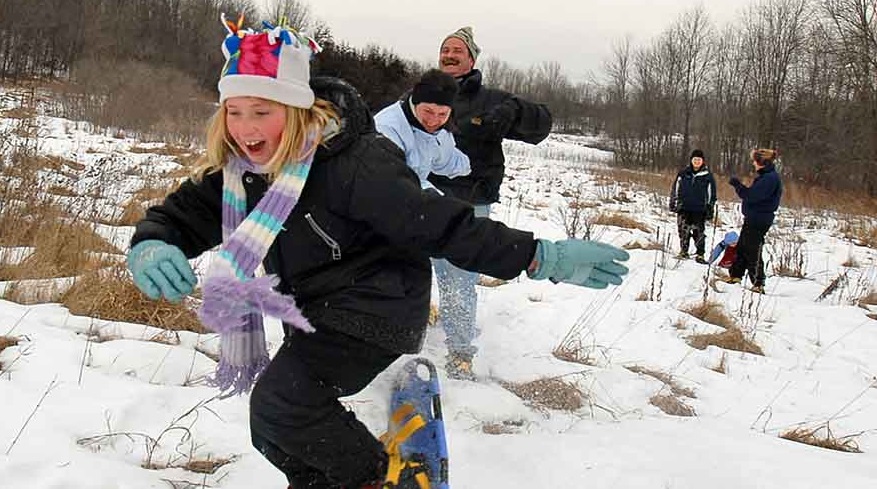 9. Snowshoeing- Three Rivers Park District – With food a huge part off the Super Bowl experience these days, visitors may be looking to burn a few calories and add to their list of unique winter experiences at the same time. Snowshoeing fits the bill on both counts. The nice folks at Three Rivers Park District offer a number of wilderness trails located in various parts of the metro, ranging from a half mile to more than 15. And get this, equipment can be rented for just five bucks.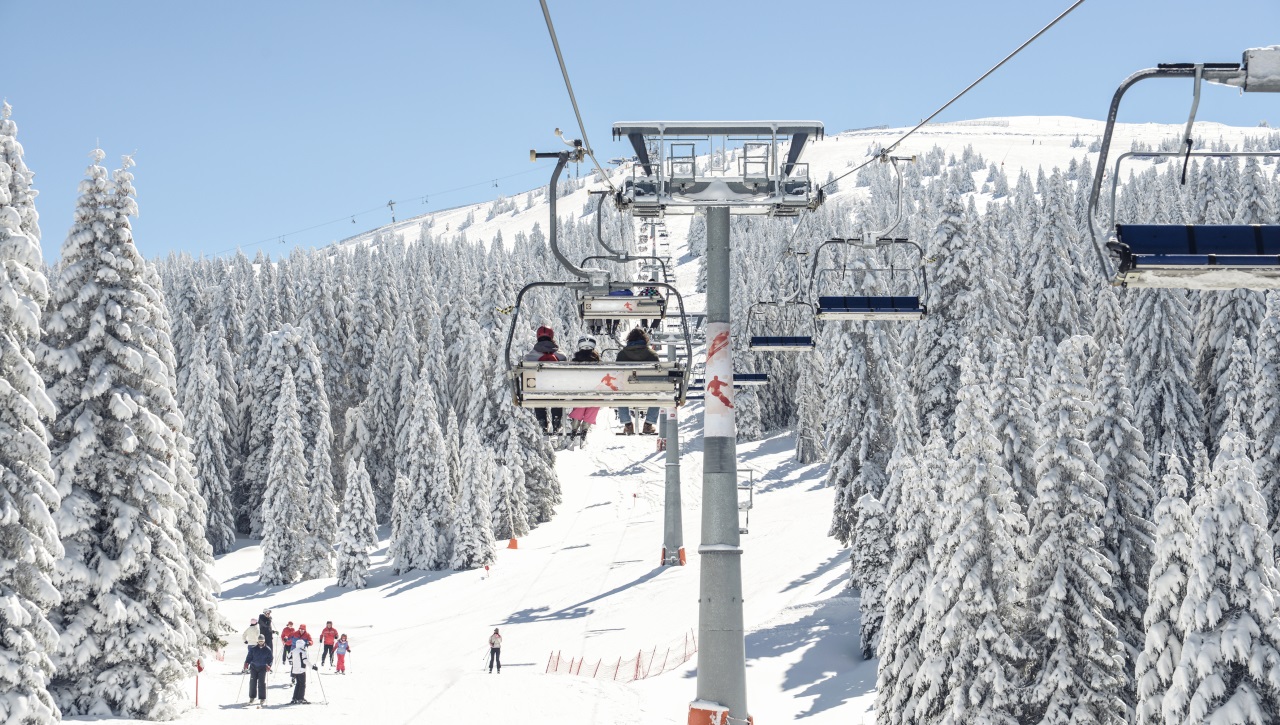 10. Ride a ski lift – It's a great way to grab a birds-eye view of winter's spectacular landscape. Of course, once you're on top of the hill you'll need to get back down, and there are plenty of ski resorts in Minnesota and western Wisconsin to help with that. Rent some skis or a snowboard, take a lesson, and give yourself a reason to return to snow country. Besides, enjoying a hot (or cold) beverage in a cozy chalet afterwards is itself worth the price of admission.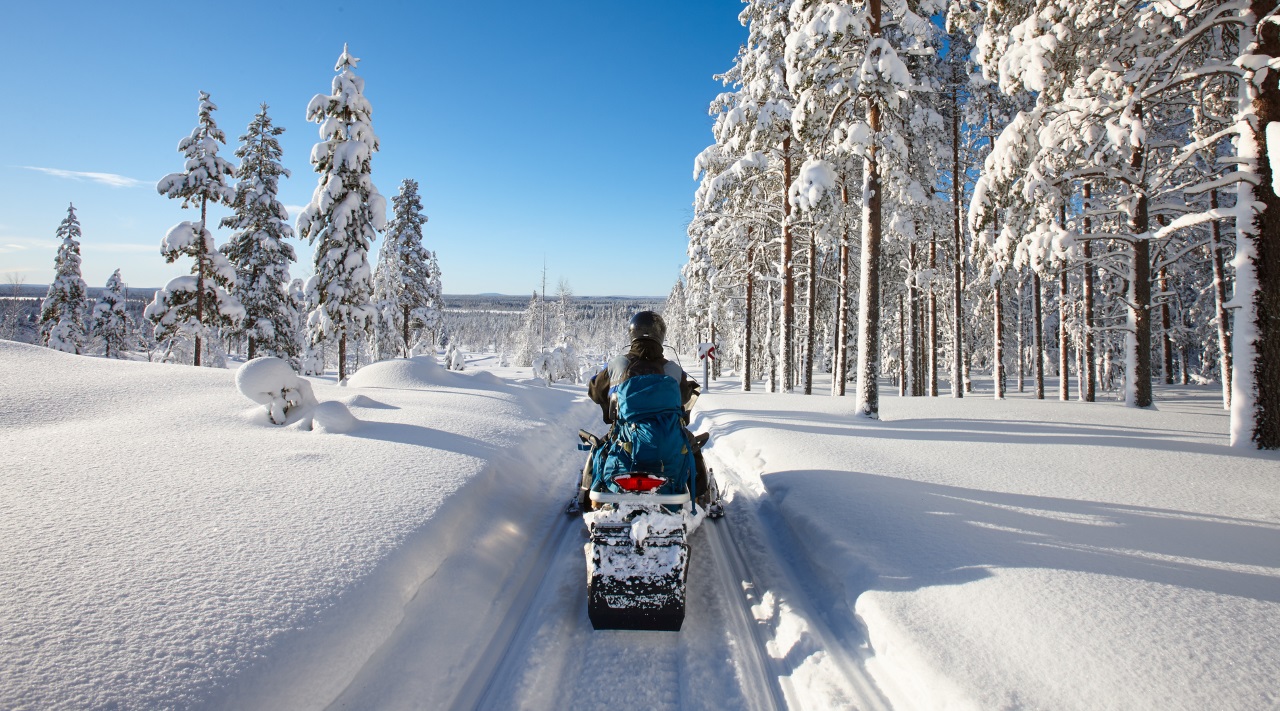 There's a lot of great winter scenery to take in during a visit to Minnesota, and you can cover plenty of ground on the back of a snowmobile. Explore Minnesota says there are about 22,000 miles of groomed trails that meander through woods and fields, across lakes, and will take you into quaint towns for a burger and beverage.