OWATONNA, Minn. — Cruise control may be a creature comfort when driving distances, but the Minnesota State Patrol warns drivers it's just not that great an option during the winter months.
A motorist in southeast Minnesota would probably vouch for that after an incident Tuesday morning that looked like something straight out of The Dukes of Hazzard. The 28-year-old Owatonna man was headed southbound on I-35 when he lost control of his Ford Ranger, hit the guard rail and went airborne, plunging down an embankment and rolling multiple times before coming to rest on some railroad tracks.
Fortunately no train was on them at the time.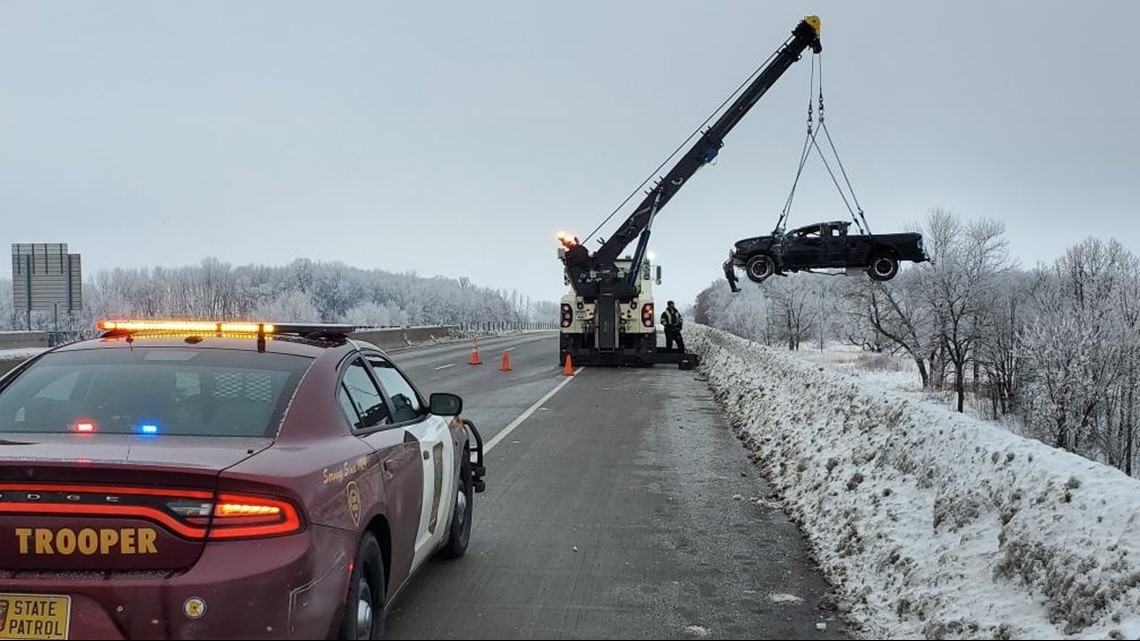 Both the driver and a 25-year-old passenger suffered non-life threatening injuries and were hospitalized following the single car crash.
In a post on their Twitter feed the State Patrol said the driver was using his cruise control at the time of the incident, which is especially dangerous on bridges as they tend to have more ice buildup on them. The danger comes when the cruise control kicks in while the tires are on ice, causing them to rapidly spin and the vehicle to lose control.