EDEN PRAIRIE, Minnesota — While a new state law provides universal free meals for Minnesota students, families are still responsible for past debts.
That meant about 50 families with Eden Prairie Schools were still on the hook for outstanding meal debt from the 2022-23 school year. But thanks to some organizations in the community, their debt has been wiped out.
According to Eden Prairie Schools Director of Marketing & Communications Grace Becker, $1,000 was donated by Grace Church in Eden Prairie and another $2,000 from Wooddale Church. Then Fat Pants Brewing Co. wiped out the remaining debt with a final $12,249 donation.
"My parents kind of went through some of those struggles and I was the benefit of some of the school lunch programs... so it just seemed very fitting to bring it back," said Don Anderson, co-owner of Fat Pants Brewing Co.
Don owns the brewery and restaurant with his wife, Linda Anderson, and daughter Elizabeth Anderson Schmidt.
The trio was first approached by Eden Prairie Schools about the debt.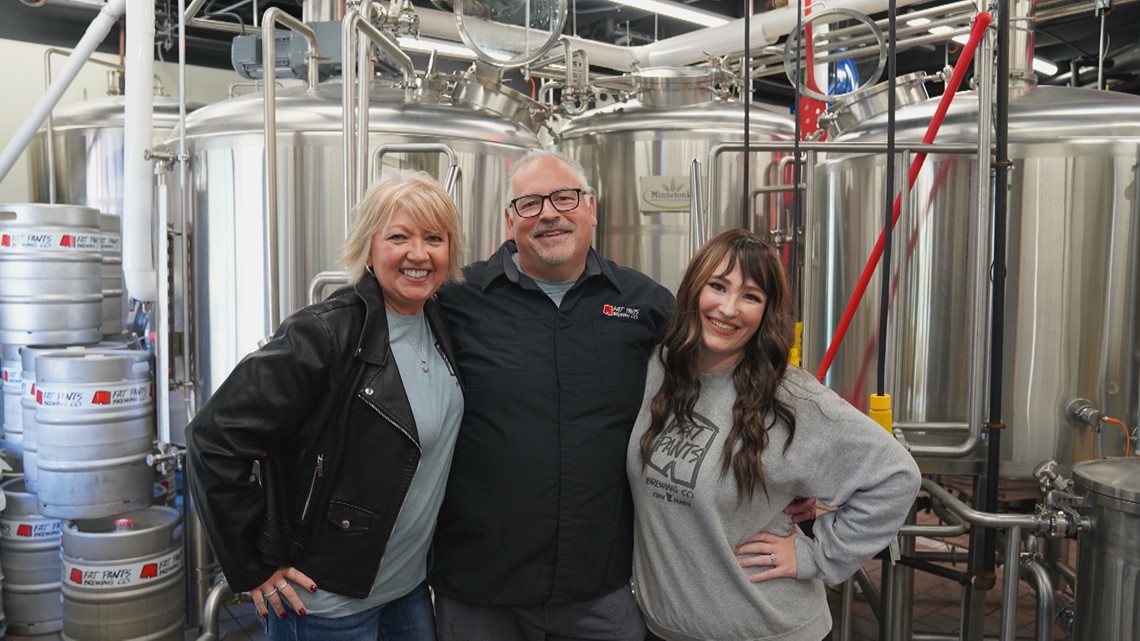 "We're blessed to be able to do it and it's only with the support of the community that we've really been in this position to be able to do this," said Anderson Schmidt. "I grew up here and my dad grew up here. This is home for us."
It's their way of paying it forward after receiving plenty of community support during the pandemic.
Fat Pants opened in November 2019 — four months before the shutdown.
"We've been truly blessed by the community that's welcomed us in. They did everything they could to support us during the shutdown," Don said.
Fat Pants got its start thanks to home brew kits.
Don recalled, "When I was in high school we gave my dad a home brew kit and were brewing with him. The beer didn't turn out nearly as well as it does now but it was kind of the grand experiment."
Then interest brewed up again with Don's own kids.
"I think it was about 2017 I bought my dad a beer making kit. There's six kids and we're all just so different. We have so many interests and I thought, 'What better way to spend Father's Day than to just spend time with dad doing something kind of fun and unique?'" Elizabeth said.
Elizabeth and her dad kept brewing.
"Eventually we got kicked out of the kitchen, and then kicked out of the basement, and then we were in garage," Don said.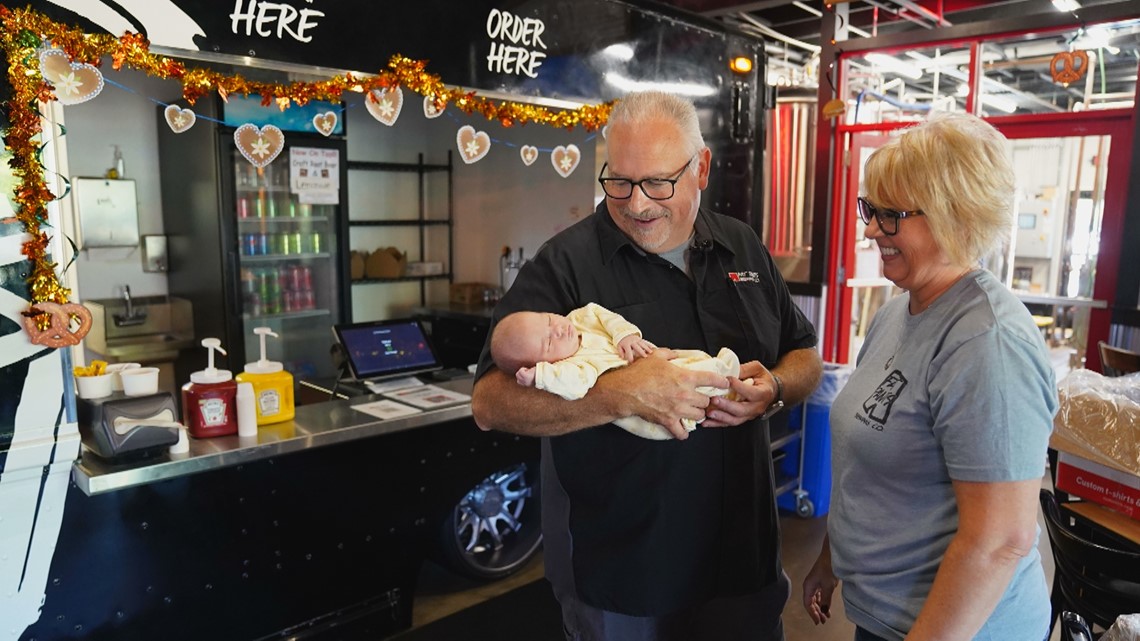 Don, Linda and Elizabeth then opened Fat Pants Brewing Co. in Eden Prairie — a family affair.
"We have the Brady Bunch. So we have six children and six grandchildren. Our newest is actually here. Baby Violet. So it's really been a family affair and every single one of our children have been involved in making it happen at some point," Linda said.
The brewery includes a self-service restaurant that has the facade of a food truck. They grew to the point where they saw the need to expand; two years ago they opened an event center next door called Hop Spot. Fat Pants is focused on being a family friendly brewery in the community.
"The brewery is more than just a restaurant brewery. It's really a community space that we put together for people to come and just enjoy themselves. Spend time with their friends and family," Don said.
The brewery makes several nods to Eden Prairie's legacy, including an art piece of the now torn down Graffiti Bridge that serves as a centerpiece table at the brewery. Local artist Hugh Bennewitz created the original artwork for the brewery.
Fat Pants holds fundraisers for the community. On Sept. 17, $1 from every pint sold from 12-5 p.m. will benefit the Eden Prairie High School Girls Hockey team.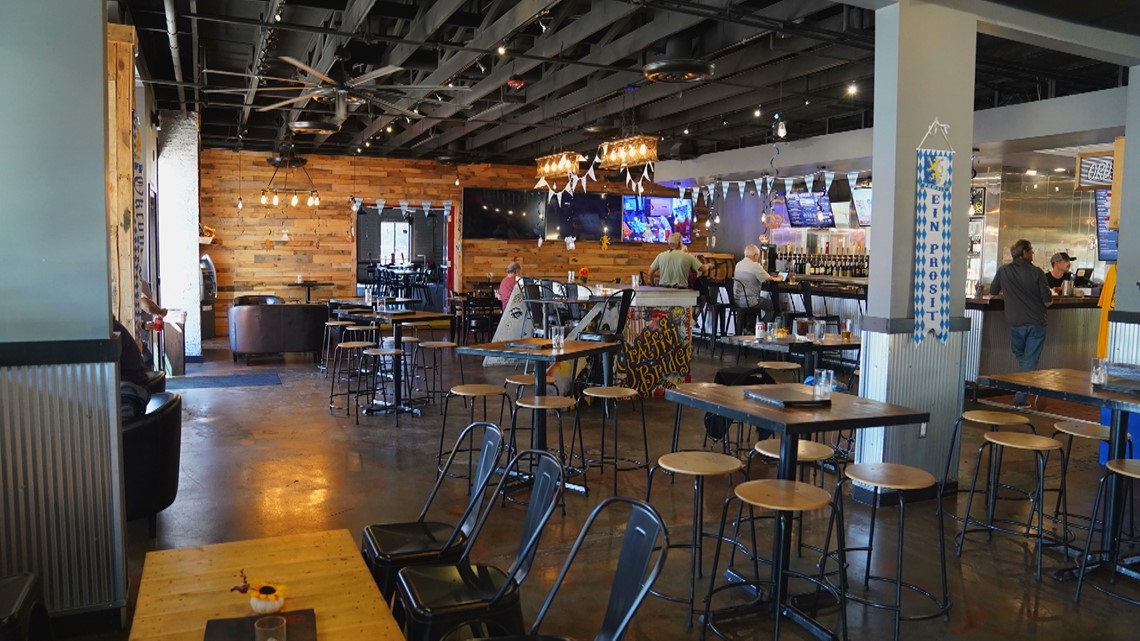 Elizabeth said, "This is an important part of who we are as people but also as a business. So giving back to the community is really at our core."
Fat Pants is hosting two weekends of Oktoberfest fun.
Kidtoberfest will be held Sept. 23 — a celebration for everyone, especially kids. Then Sept. 30, they'll be holding traditional Oktoberfest activities including a stein-holding competition.
Know a local business we should feature for our Behind the Business segment? Email Heidi Wigdahl at hwigdahl@kare11.com.
WATCH MORE ON KARE 11+
Download the free KARE 11+ app for Roku, Fire TV, Apple TV and other smart TV platforms to watch more from KARE 11 anytime! The KARE 11+ app includes live streams of all of KARE 11's newscasts. You'll also find on-demand replays of newscasts; the latest from KARE 11 Investigates, Breaking the News and the Land of 10,000 Stories; exclusive programs like Verify and HeartThreads; and Minnesota sports talk from our partners at Locked On Minnesota.