MASON CITY, Iowa - We are once again at the dawn of yet another anniversary of the disappearance of Jodi Huisentruit. Tomorrow, Tuesday, June 27th will be 22 years since the anchorwoman disappeared from the parking lot of her apartment complex while on her way to work at KIMT-TV in Mason City, Iowa.
Since 2002, members of the FindJodi.com, Inc. team have analyzed thousands of leads. We've taken the most sensitive and important leads to the Mason City Police Department as part of our protocol to ensure that they have the information to assist them in their investigation. Over the years, we've worked and spoken with many MCPD investigators. Most recently, FindJodi.com team member Caroline Lowe chatted with Chief Jeff Brinkley.
It's somewhat of a follow up from the interview she conducted when he was new to the position in early 2016.
The following is an excerpt of that recent conversation as the Chief and Caroline talk about the upcoming anniversary, the case where it stands currently, reading up on the case file and how the public can still help in a case the Chief says is still 'solvable' and 'prosecutable'.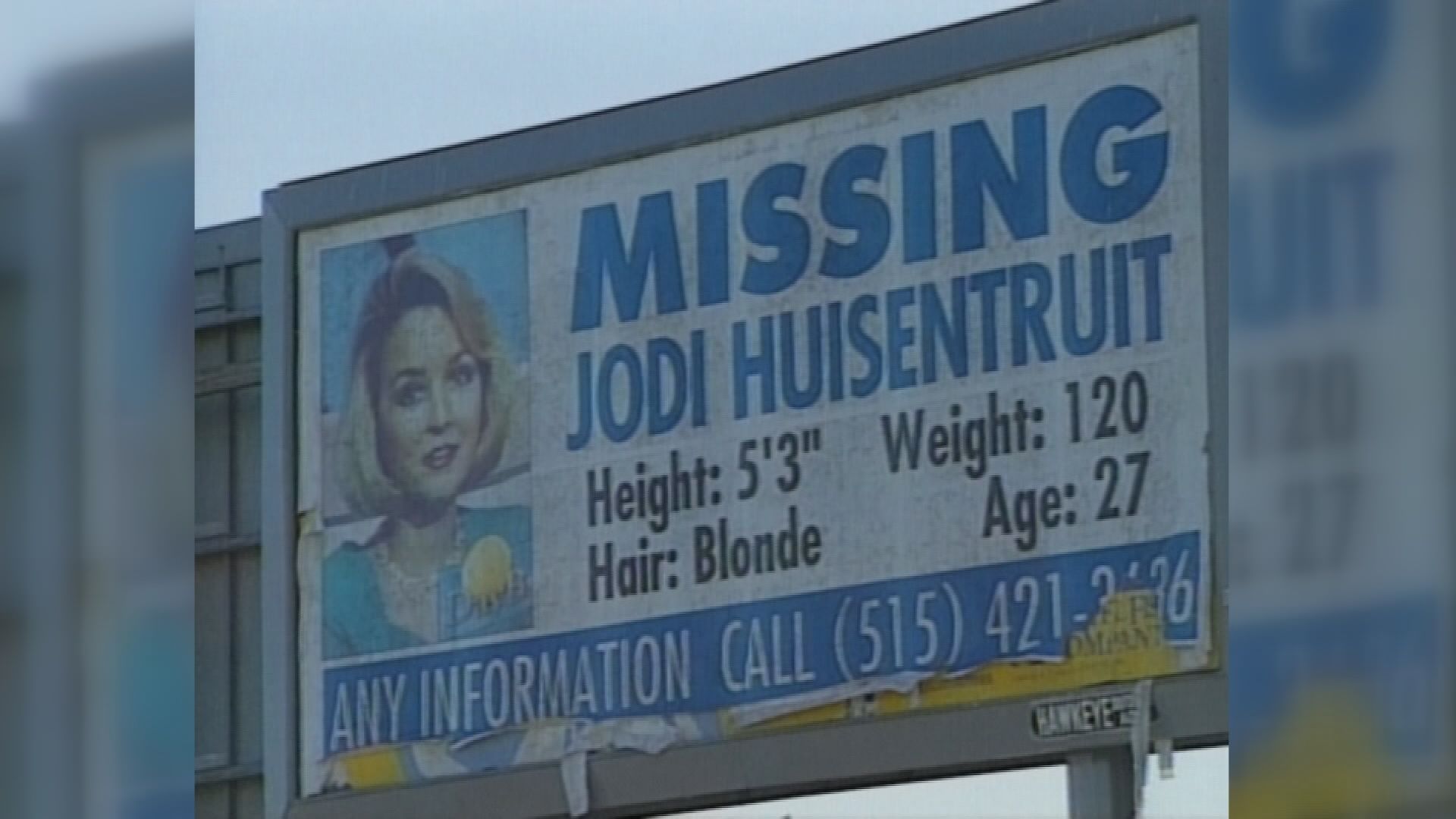 [Caroline] Anything you'd like to say on the 22nd anniversary of Jodi Huisentruit's disappearance?
[Chief Brinkley] I'd just continue to let people know this is active, we're still working it, and this last year has been no exception. We get calls from people periodically throughout the year with information, and emails and those kind of things. We look at all that and size that up and fit that into what we have and if there's merit to those things, we follow up on them and if it's information we already have or looked at, we document that we got it.
Yeah, we're moving ahead, continuing to evaluate information, looking again at evidence and those kinds of things. I think we'll continue to do that as technology and science and crime lab abilities increase and change, we're going to continue to do that in the future, too.
I assume you've read the file by now?
Any overall impressions now that you've been through? I I know you can't get into specifics. What's you're overall take?
I think that my opinion of this hasn't changed. I think it's solvable. I think it's prosecutable and I think we'll get there someday. I remain optimistic that will happen.
I think there's some additional help from science at some point down the road that are exciting and interesting and I think are going to be useful to us as time goes on.
Can you share what kind of a list you're thinking of without naming names? Do you think was somebody she knew or a stranger? Anything that has kind of gelled now that you've looked at that?
I'm not going to, that's an investigator question to me and I'm not going to speculate on that. I'm not the person that's beating that drum and I'm not going to speculate on behalf of the investigators kind of where they are with that stuff at this point, no. But I think based on the information we have over the course of the past year, that's been pretty consistent.
What we've worked on in the past. We have got a good list of people that we will continue to look at.
What do you need? What can the community do at this point? What can the community do, what can FindJodi do at at this point to help with this case?
I think that really we would ask for people to share the stories, first. Obviously, FindJodi is doing that well. But I think for other people from the area, from North Iowa and South Minnesota, who are familiar with it, I think would be to keep it alive.
Second would be if you have information, come forward with it. We are, I think law enforcement is, in a different place than we were 22 years ago. I think our level of cooperation we have across different agencies is at a different level than it was 22 years ago. And I think our skill level and abilities are different than it was 22 years ago.
And If you have never reached out or thought about reaching out or did, and aren't certain about what happened or you have new information, we certainly want to talk with you and see how that fits in to what we already know and see what direction that takes us.
Could that include perhaps people who already have been in touch in the past who have new information or something else has developed? How would you characterize who that might be?
Absolutely. I think it can be anybody. We've taken a call from a jurisdiction elsewhere in Iowa from somebody who lived in Mason City when it happened who had some information we'd followed up on.
It could be somebody who could, after thinking as we do as humans, reaching a different conclusion after they talked to us 15 years ago about something and remembered something else or something else made sense to them over time. Any of that would be useful to us in making sure we have things well-documented and that we have all the information that we can as we move ahead.
What do you say to people if they think someone has been eliminated? Do you still want to hear from them? It's kind of hard to know, without identifying a short list, whether it's worth your time having them call you.
Right. I would encourage them to reach out to us. I think, there's exculpatory evidence as well that's useful to us in proving somebody didn't do it. I think someday down the road we may need exculpatory evidence for people as well when we do identify who the suspect is and are more focused in on one person.
Yeah, I think all of that information is useful to law enforcement and will be maybe more important down the road than it is today when we get to that point with the investigation.
One thing Jacob Wetterling people did 2 years ago on the 25th anniversary of Jacob's disappearance, they decided to take a total fresh look, brought in new people, new FBI people. Any thought toward that or do you feel comfortable enough with protocol you have in place versus bringing in people who've never looked at the file? You're, obviously, a new pair of eyes, but anybody else?
No, we're doing similar things here between us and our partner law enforcement agencies in reviewing some things from 22 years ago. So I think we're, I don't think we're ready to do that, yet. There may be a day when that's an option for us and we do have some other people around the state who would be good resources for us to do that when we're ready. But, I think right now for us it's going back through some old information, double-checking, going through it again, reviewing things, things like that.
We are doing some of that now and think we will continue to do that in the future. At the point when we think we need some outside feedback on that, we will certainly go get it.
But, at this point, you are comfortable enough with yourself and other people looking at it, that you don't need that extra review?
Yeah, we've had some new eyes to this, through the years, as assignments change, people retire, cases get reassigned, so I think, we're, not methodically, but periodically getting a new set of eyes on it anyway and I think that has been useful. But at this point I think as we drill down through some things, it will be longer before we make a decision like that.
What's the best thing we at FindJodi can we do to help? What do you see as our role and has that changed from a year ago when we talked? What would be the most assistance?
I think directing people to the Mason City Police Department and the Iowa Division of Criminal Investigation who have information about the case, probably first.
Second, I think the periodic followup that we've seen about events related to Jodi, Jodi's life, the events leading up to her disappearance, those kinds of thing. Those are useful for keeping the story alive, and so I think all of those things are good in making sure that it's in the community's mind as people come across that and maybe feel the urge to help if they think their perspective on it from so long ago might not be important.
(Caroline Lowe is a KARE 11 contributor, long time police and general assignment reporter at WCCO Television, and an active voice in the effort to find Jodi Huisentruit.)